The Best Toys For Your Dog To Live A Healthy and Happy Life
By Ish B May 10, 2021
---
Dogs are the types of animals who love to play with random objects lying around the house. They can spend hours chewing a shoe, or simply rolling around in sand. When it comes to dog toys, it's important to have a few reliable toys around the house to keep them entertained. Not only are these toys great for their dental health, but they're great for their overall mental health and well-being, too. Here's a list of fun toys for your doggo to keep them entertained throughout the day!
Pet Zone IQ Treat Ball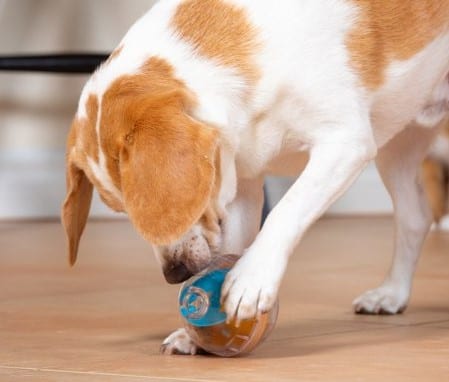 The Pet Zone IQ Treat Ball is perfect for your small dogs and puppies. It's an inexpensive and engaging toy that'll keep your active puppy busy. If you like to reward your puppy with treats, this is a great toy, and it'll take them a while to get the hang of retrieving the treats while rolling the ball. This allows them to have a few minutes of fun with the ball before they receive their reward.
Outward Hound Squeaker Ballz
Almost all dogs love playing catch, and this squeaker balls comes in a set of 4, so you won't have to worry about one of them being too chewed up. It's an exciting throw toy and the squeaker can easily be removed in five minutes when your dog chews it hard enough. It's durable, and lasts for a long time so you won't have to keep buying replacement balls.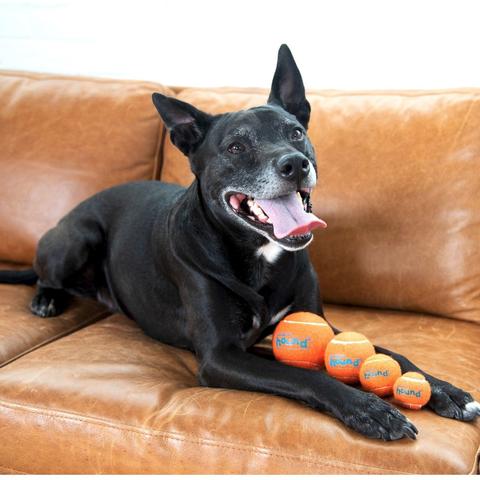 Feeko Dog Chew Toy
Most dogs love chewing, and sometimes hard objects can cause harm to their teeth. With the Feeko Dog Chew Toy, it's made of 100% natural rubber and it's non-toxic and flexible. It's nearly indestructible and works best with even the most aggressive of chewers.