Dog Literally Grins After He Is Gifted The Same Chair As His Mom
By Ish B June 7, 2021
---
Lindsay Dyer and her dog are inseparable at home. When she leaves for work, Franklin, her dachshund mix, stays home and waits for her loyally until she comes home. He's a friendly little guy, and he's surrounded by an even friendlier family. While Lindsay is away at work, he's accompanied at home by other human members of the family, and even Bagheera, the cat.
During the pandemic, a lot of people switched to remote work at home. This enabled them to change up their workplaces to fit their lifestyles. Lindsay decided to get a nice chair for her home office setup, but Franklin didn't have his own place to rest, and would choose her lap.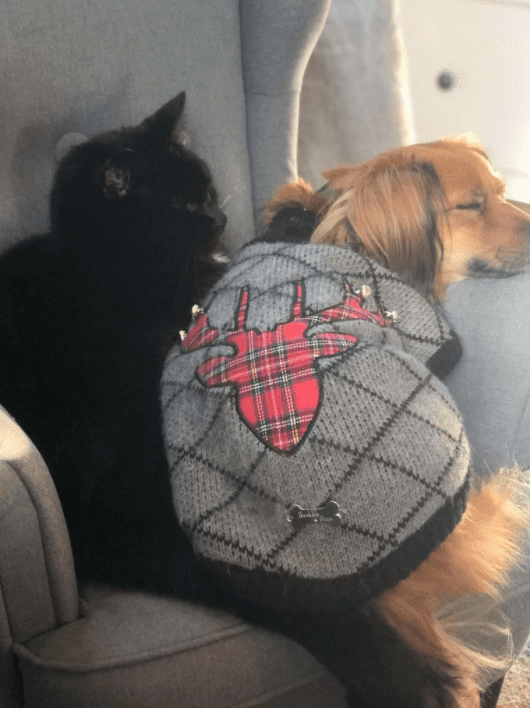 So instead, Lindsay decided to purchase a child's chair version on Ikea for Franklin so they could both enjoy their sweet time at home together comfortably. Now that's teamwork!
Lindsay didn't want to leave Franklin to sit on the floor when he could be curled up in a chair comfortably beside her. She even put his toy on the chair to commemorate the special moment.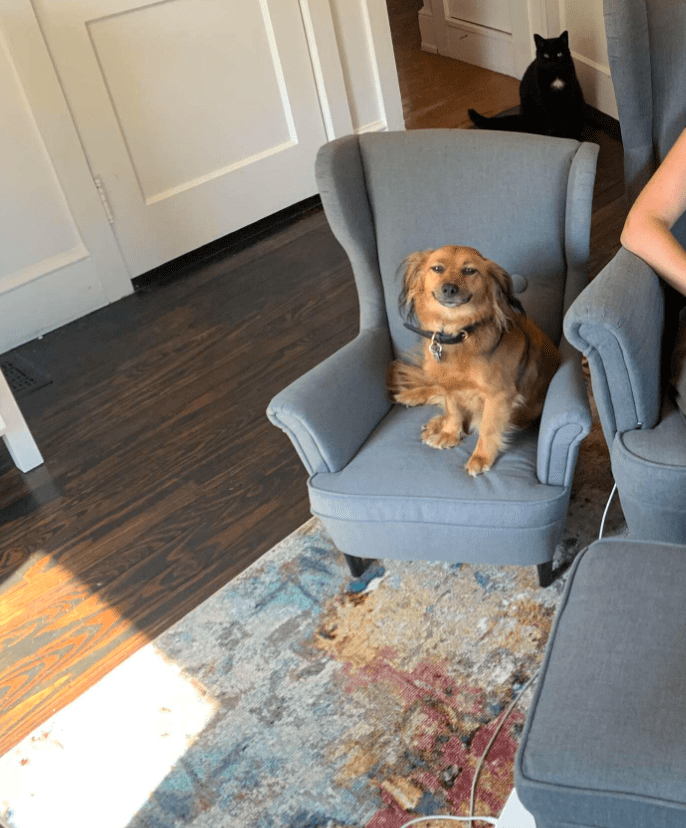 Even though Lindsay bought the chair for Franklin, he loves sharing his chair with Bagheera. Being at home with a pet doesn't have to mean that you need to compensate your space. You can live comfortably and well with your animal as long as you make small changes. This story is an inspiration for people who are looking to move into their work-from-home office but are worried about how it would affect their pets. This story goes to show that you can live, and work, harmoniously with your pets with some minor upgrades in your furniture.