Amazing Dog That Looks Like An Infusion Of A Dalmatian And A Golden Retriever
By Divya G October 4, 2021
---
There was a recent TikTok trend going around May, where you have to show your 'Dad' and 'Mom' and then present the result they made together.
On May 15th, a video based on the same trend went viral, only this time it was a dog and not human. An adorable and amazing-looking long-haired dalmatian that was the result of a golden retriever and normal-haired Dalmatian.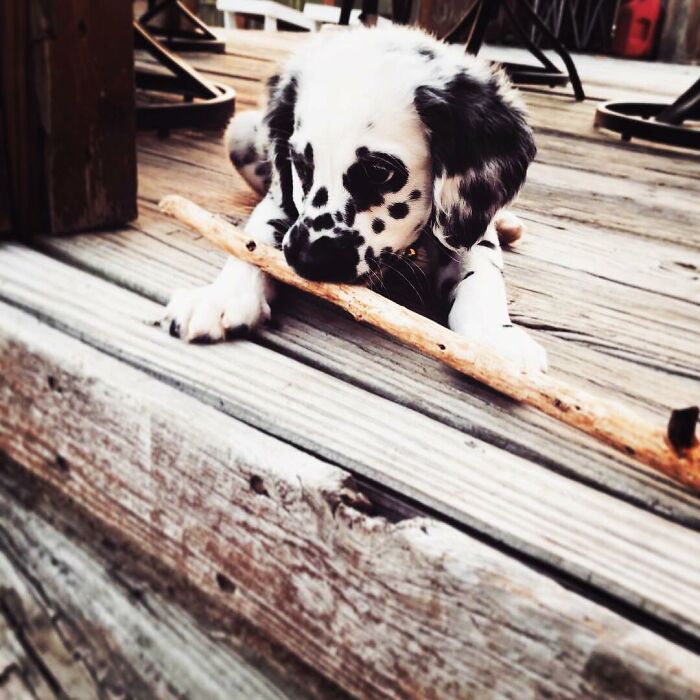 Andrew Lewis posted this video on Tiktok when many people asked him if his dog was a mix of Dalmatian and Golden Retriever or not. His video went viral with 2 million likes and around 8 million views. Andrew shared the story of his adorable long-haired Dalmatian named Oakley. He has two full-breed long-haired Dalmatians, namely, Oakley and Nellie.
Andrew found Oakley online when a lady tried to get rid of him when he was four months old. Andrew found that Oakley is not healthy as the dog was not fed well and scared of every little thing. Andrew assumed that Oakley didn't have a pleasant time while growing in his initial life stage. Oakley was picked up from East Tennessee and got this name by Andrew then. "He may have taken time to adjust, but now he is the happiest dog I've ever met in my life," says Andrew. Later he got her a sister named Nellie for a playful companion.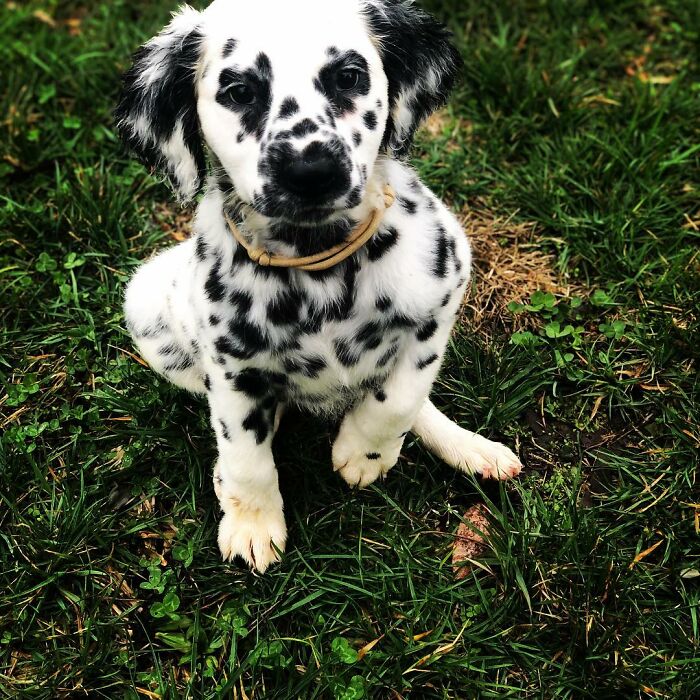 Even though Oakley and Nillie is a full-breed and not a mix, the video is still so cute, and both of them can never fail to surprise viewers with the look of a perfect mix.