Squirrels Have Their Own Winter Olympics Now
By Divya G October 11, 2021
---
Finding food has been one of the biggest challenges for the wild red squirrels. Their hunt to find the food, mostly their favorite ones, helps photographers worldwide take mesmerizing snaps in eye-glazing props and postures.
Wildlife photographers around the world have started to create new and innovative ideas for recreating squirrel photographs with something unique and beautiful. Some photographers have decided to utilize the winter season to capture some stunning, unique snaps, and the results are more than satisfying.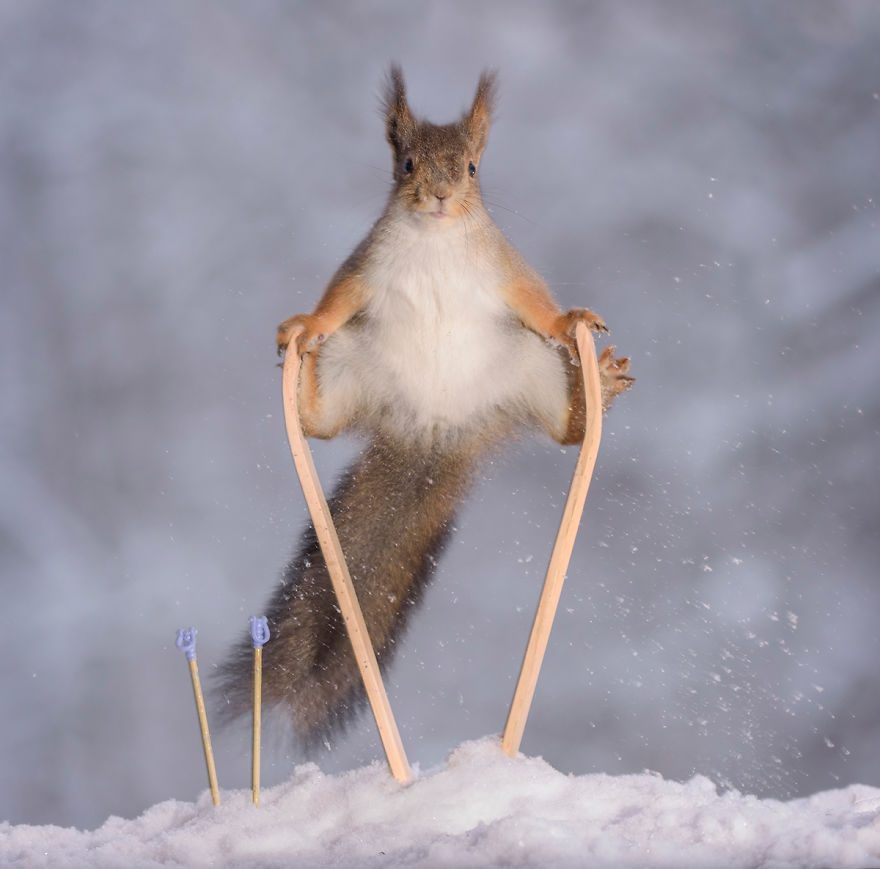 The concept of the Olympic games was infused with proper props and tools for the squirrels to click pictures that can take away the breath of viewers through the truck-load of awesomeness and cuteness. However, the dedication of these photographers needs a salute as clicking squirrel snaps that too in such postures, props, and clarity requires exceptional skills and talent.
Here, you will see squirrels on tiny wooden-made skis that fit into their little paws, making them look like a professional skier, ready to participate and win the squirrel winter Olympics.
In the following picture, you will notice an adorable squirrel on a snowmobile, all set to tear up the snow and win the gold medal in the squirrel winter Olympics. The picture is cute and terrifying enough for the other squirrels to compete.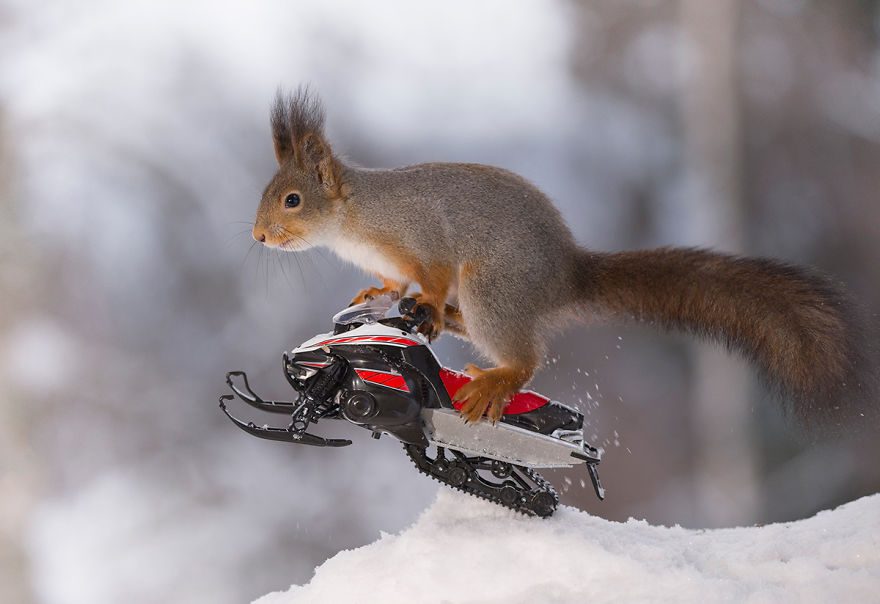 The photographer didn't stop here. He placed a small wooden box with ranking positions and the symbol of the Olympics. He made the perfect snap of a squirrel standing in the first position with a nut in his hand, supposedly the medal for him. There are more adorable and affectionate snaps that can bring smiles and joy to the viewers.