Cute Kitten Carries Her Toy Named Lamby Beans While Recovering In Foster Care
By Divya G October 25, 2021
---
At times, the small, cute critters don't get the chance to grow as lucky ones in life. Some of the most adorable, affectionate, and loving kittens are born with sickness, diseases, and problems. Matilda Beans was one such kitten with a sad foster life.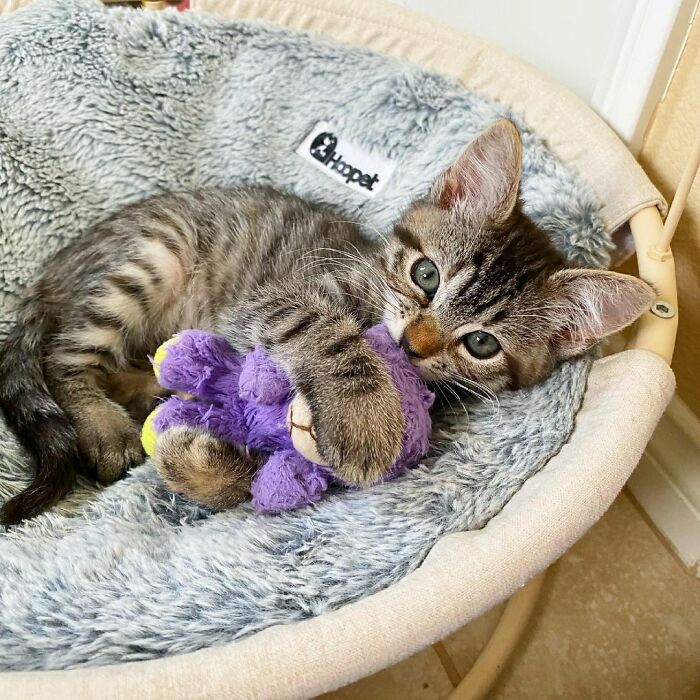 Matilda stepped foot in this world with a respiratory infection in her chest that badly affected her because of her age. She witnessed the satisfactory growth of her brothers and sisters while she was getting worse every day. Thanks to the kindness and love from a fantastic human named Ashley Kelley, who decided to foster and care for Matilda until she recovers completely.
Ashley met the nine days old Matilda was in critical health condition where her sickness was getting worse every day. Ashley gathered all the necessary equipment and medicines she could to spend months trying to recover Matilda with care. The adorable kitten was too strong to lose hope, and so was Ashley. When Matilda reached her 3-week stage of diagnosis, Ashley presented a toy named Lamby Beans as her playful companion. This toy became a part of her recovery journey, and she never left Lamby out of her sight.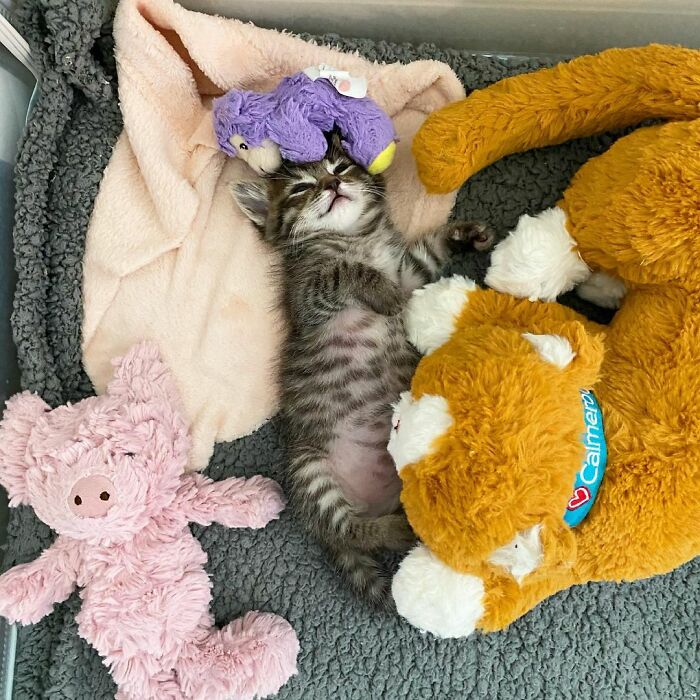 Most treatments on Matilda came into effect, and she's a fine and healthy 11-year old kitten now. Ashley and the vets are working on some residual infection and congestion in Matilda, which will get better soon. Otherwise, Matilda is now a happy and healthy growing kitten. Her love story with Lamby Beans continues as she keeps playing with the toy apart from the care she receives from her foster mom and siblings.