Chunky Cat Goes Viral For Standing Like A Penguin
By Shivam B November 1, 2021
---
You will notice people going crazy and trying different approaches to become viral on social media. Who doesn't want to be internet famous? However, this cat has not even attempted to win the hearts of millions of people across the world but has broken the internet. Sure, there's a reason like the love for cats on the internet, but this is no ordinary cat as she knows how to stand out in the crowd.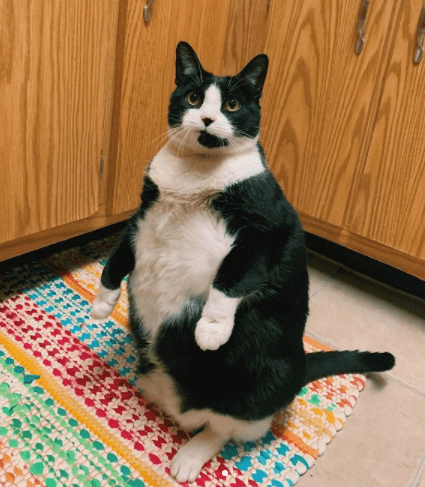 You must meet this adorable chunky cat named Peggy, popularly known as The Penguin Kitty on the Internet. Peggy has become an Instagram model just for standing in an upright position with the appearance and appeal of a penguin. Peggy's parents continue to post the hilarious and mesmerizing videos of the cat doing her usual things on TikTok. The videos take less than a day to receive millions of views and go viral.
When asked the owner, they said that Peggy has been doing this "penguining" pose since she was adopted six years ago. She does this pose every day with complete comfort. You can't argue with fabulous! One netizen shared a hilarious comment saying, "she stands like she's paying the bills."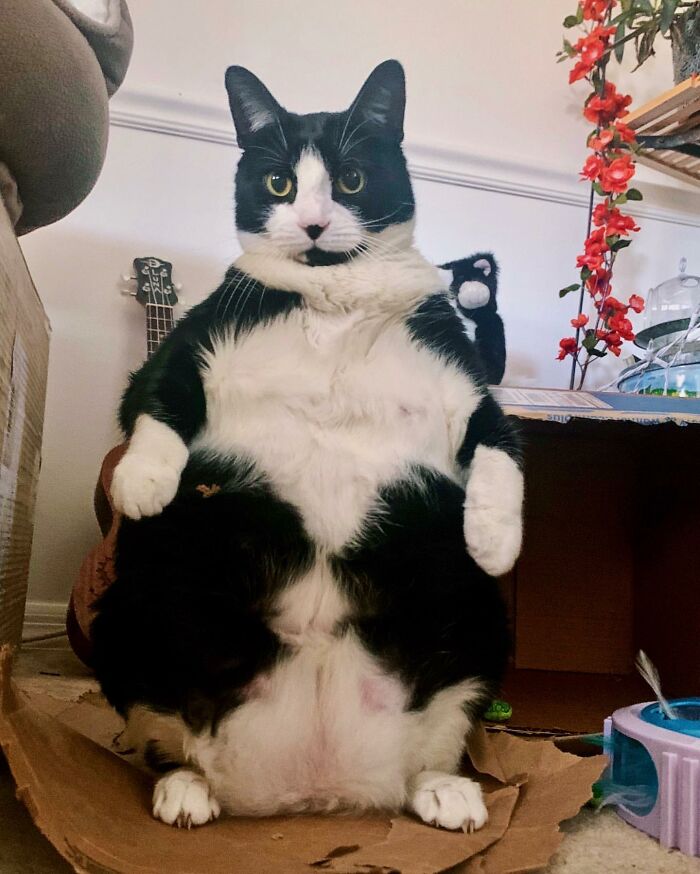 In an interview, the cat owner said: "We're not completely sure about her exact age, but we guess she is 8-10 years old. We adopted Peggy six years ago, and since then, our life has been happy. Standing like a penguin is her signature pose, I guess." There are more videos and photos of Peggy on social media loved and shared by people worldwide. We find her confidence super inspiring. You go, Peggy!