Golden Retriever Becomes Big Brother of Human Sister
By Shivam B November 15, 2021
---
Pain and joy come side by side from being an older sister or brother. At times, the fun disappears, and all that's left is your annoying little sibling. Most of the time, the older sibling has to take responsibility for whatever mischief their younger brother or sister does. But still, the bond between siblings is one of the strongest.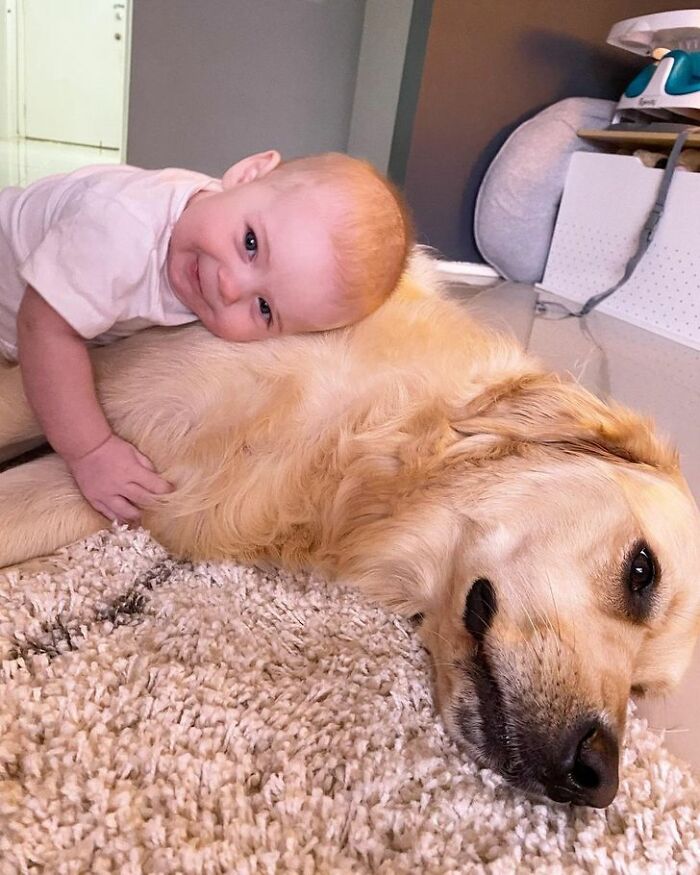 Being the babysitter of your younger siblings is not that easy, but a golden retriever named Marshall was eager to meet his furless sibling from the human parents.
One day Marshall's mom disappeared and returned home with a little sister named Macy for him. Marshall shared his moment of happiness and joy when he first met Macy on his Instagram account. Of course, his parents handle his social media for him. Since the day baby Macy came into their house, Marshall wouldn't leave her side. As Macy grew up, the two spent as much time together as siblings of the same species.
The adorable siblings often shared their exciting, fun, and joyous moments on Instagram, which went viral and were loved by more than 17 thousand people. One of their photos shares the moment when Macy and Marshall wore bubble crowns on the bathtub. The siblings share their photos with terrific captions that can bring a smile to the viewer's face.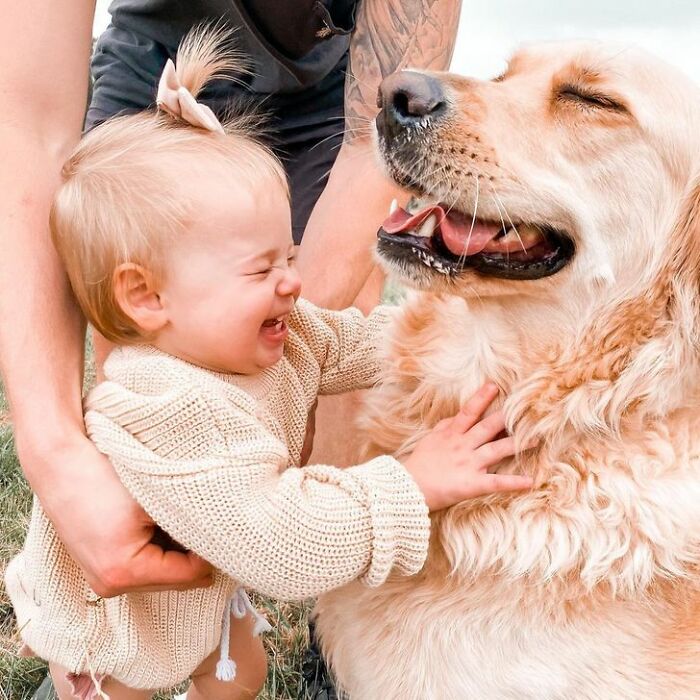 Marshall and Macy have several cute, adorable, and loving pictures on their Instagram feed that can take the breath away of the users. In one picture, Marshall and Macy sit in the beach sand with ever-smiling faces. The siblings can bring positivity and enhance the mood of anyone.