A Man's Heart Is Won Over By Chihuahua
By Divya G December 13, 2021
---
One special Chihuahua, a small breed of dog, changed the mind of a man who had the previous opinion that he didn't "like small dogs." This story is about Sinclair and his wife, Sheridan Oliver Martin, who became a true fan of Chihuahuas.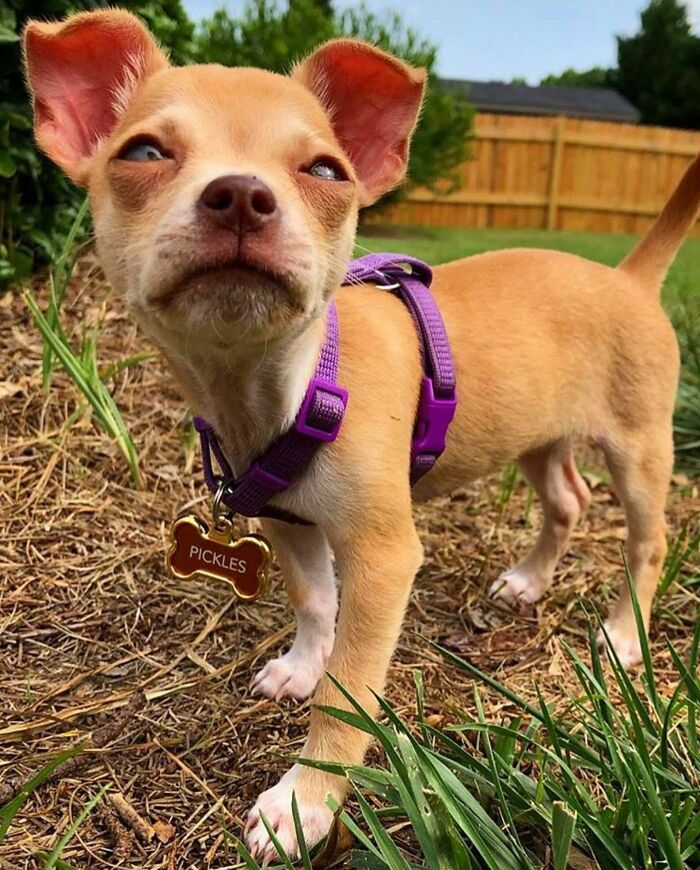 Sheridan told her husband about adopting a Chihuahua, but deep down, she knew that he didn't like small dogs at all. Sinclair wanted a big and tough dog that would stand up to play with Merlin, their pit bull, and their German Shepherd mix.
However, Sheridan, who had the experience of raising a Chihuahua, remained consistent with what she wanted until Sinclair agreed and gave the green light to get one on her upcoming birthday. Sinclair lectured his wife throughout their drive to pick up the Chihuahua and bring it to their home, saying the dog will be entirely her responsibility.
They ended up adopting a Chihuahua named Pickles, and Sinclair fell in love with the dog the second he stared into his eyes, saw his cute smile and started cuddling. He instantly changed his mind and took the responsibility of being a good dog dad for this new family member.
Within a few days, Sinclair fell so in love with Pickles that now he tucks her into sleep every night. Pickles loves to play and spend time with Merlin. Also, Pickles has now become a licensed service dog, making everyone happy with her affectionate smile and presence.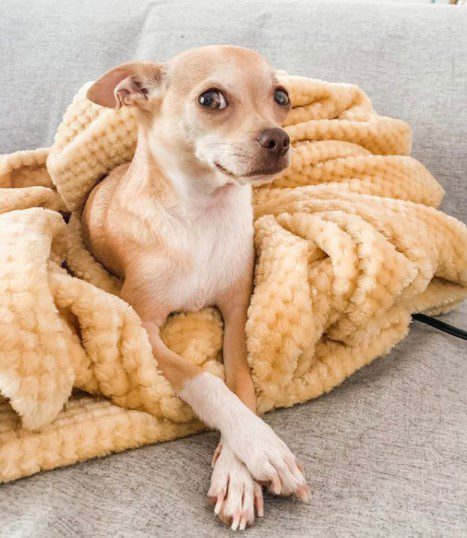 Sinclair and Pickle's love story has over 22K likes and 1.1K comments on their Facebook page, and their daily adventures are always posted on Instagram.