2 French Bulldogs Have Mastered The Art Of Camouflage
By Luka E January 10, 2022
---
Camouflage is a natural adaptation that many animals have developed in nature to survive. With domestication and modern living, our pets don't really have much need for it, but these two french bulldogs are master blenders! Their coat perfectly matches the couch in their home, so they can snooze all day without being noticed.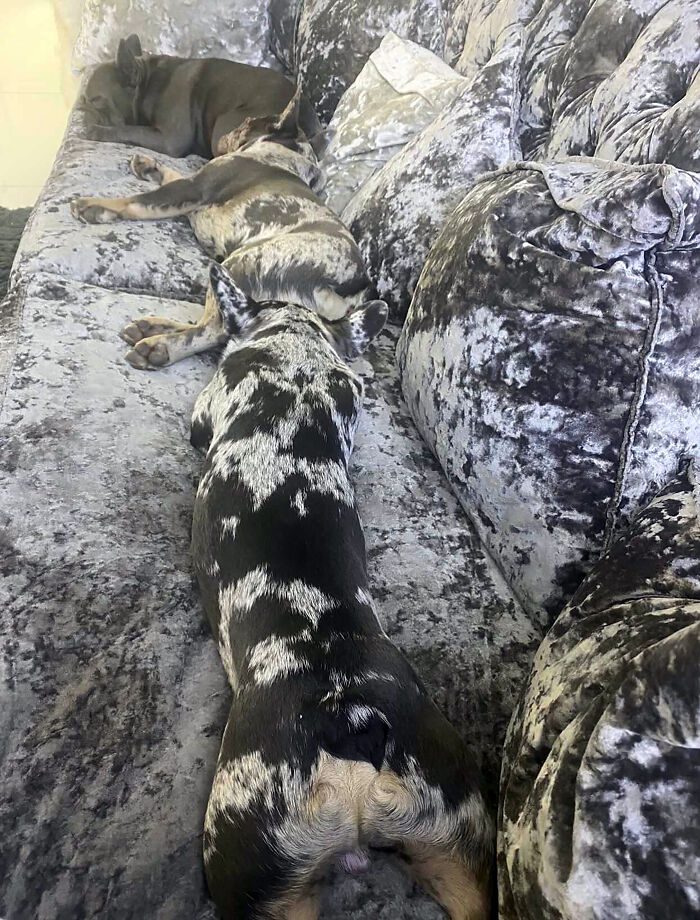 The Granthams live in Lincolnshire, with their 4 doggie companions – 1 labrador and 3 french bulldogs. Two of the French bulldogs have made it onto the internet with the snaps that the owner has been sharing.
The 2 of them, Rocco and Vinnie, spend a lot of time napping, so the whole family must double-check before sitting down on the couch. "I don't think they know they are camouflaged with the couch, however, but they spend a lot of time hiding behind the cushions and peeking out," says Tina. Unfortunately for them, their camouflage doesn't extend beyond their napping spot. 
Originally, they planned to get one new dog, but their kids fell totally in love with the two of them. Tina commented that, "Although they have a puppy each, both pups are loved and adored as much as the other, and that decision my husband so 'bravely' made to buy two was definitely the best decision for us as a family."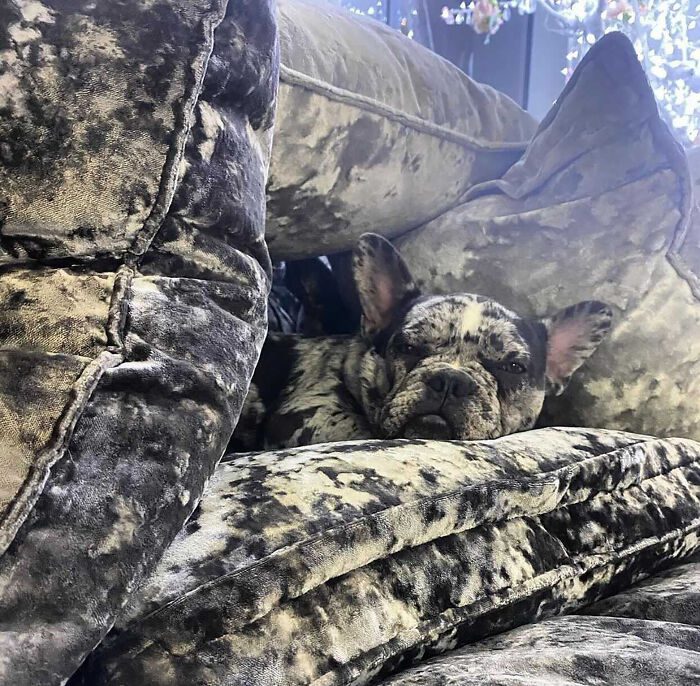 These sweet puppers have been going viral ever since Tina started sharing her snaps, and we can see why! Their fur is totally unusual, and it's such a coincidence that they just so happened to match the couch.