What Dogs Would The Lord Of The Rings Cast Be?
By Luka E January 31, 2022
---
Have you ever thought about replacing the Lord of The Rings Cast with dogs, and, if so, which ones? Yeah, neither have we, but apparently, this Twitter user has put more than enough thought into it for the rest of us. Twitter user Lady K has become known for picking out dogs for every character from popular fantasy movies. She says that the idea came to her when someone said that Afghan Hounds looked like Saruman. There are 18 different character-dog combos that she's created.

We have to say. We think she did a great job! Most of the combos suit the look and attitude of the characters. We totally don't agree with a few, though, like Frodo being a pug, although there is some similarity in their expressions. Anyway, take a look for yourself and have a good laugh. These 4 comparisons were our favorites.  
1. Samwise Gamgee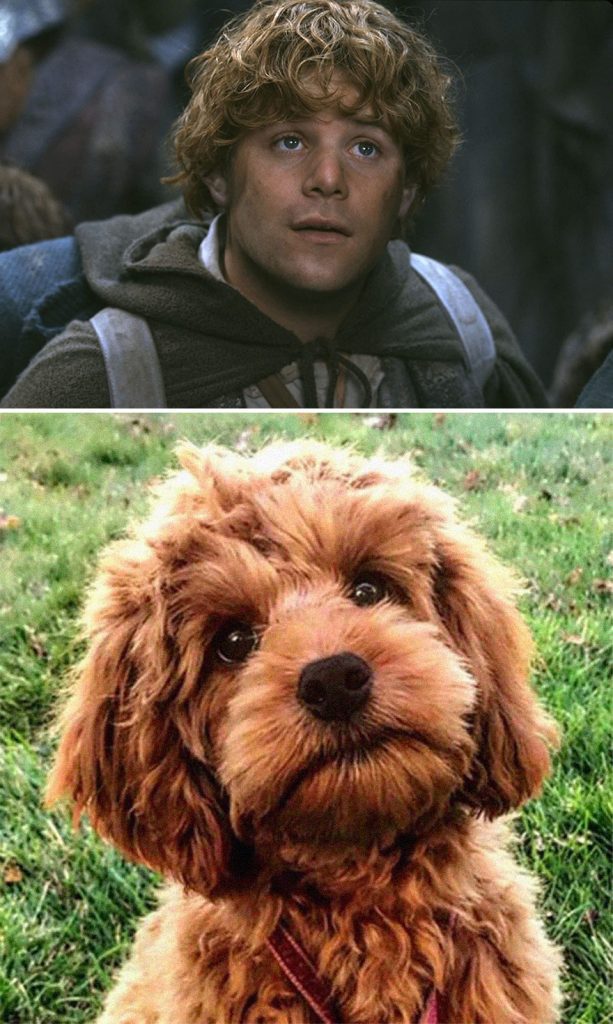 A few Lord of The Rings facts: Written by JRR Tolkien and published on July 29th, 1954, Lord of the rings was the sequel to The Hobbit, published in 1937. The books have been regarded as the best fictional works ever since and are known by all fantasy fans.
2. Saruman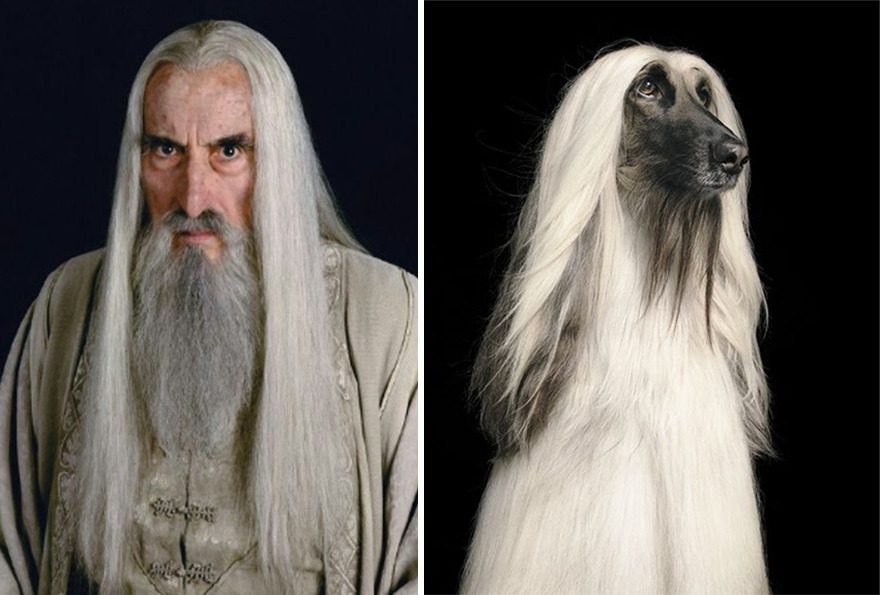 3. Gandalf The Grey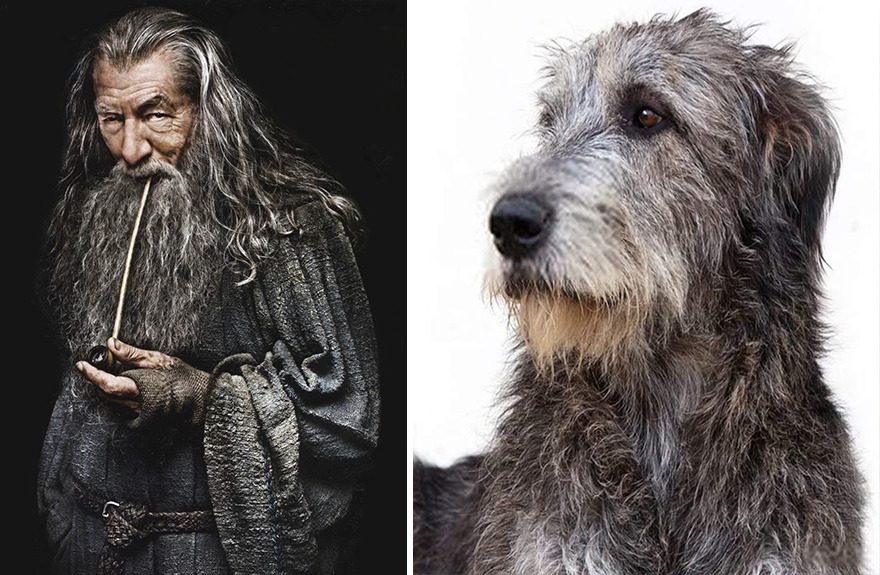 All we can say about Gandalf's comparison is – brilliant!
Despite the age of the books, The movie was released in 2001 and was an incredible hit. The Hobbit movies were released in 2012 – 2014 to great reception. Both franchises racked up a good $3 billion in the box offices.
3. Gollum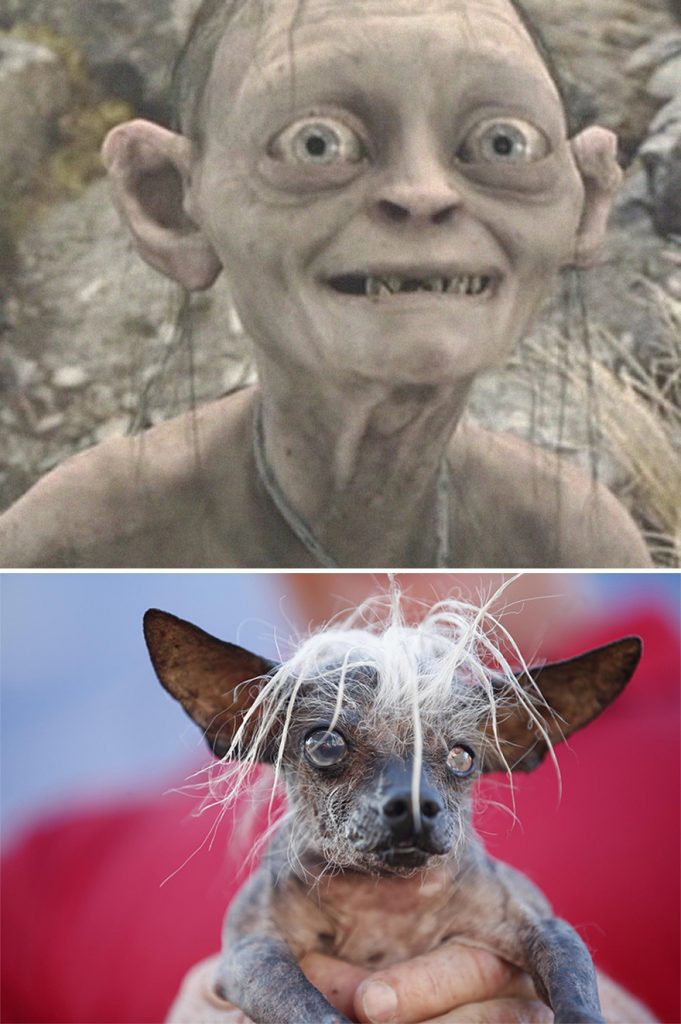 4. Frodo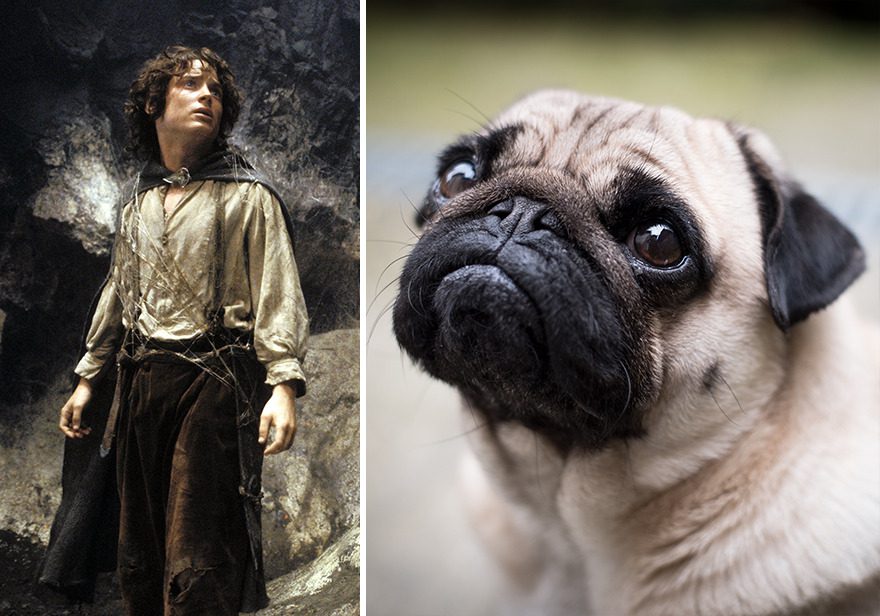 This is the only one we simply cannot get behind. To reduce the protagonist of such an epic adventure to a pug is just a disgrace! There's no way a pug would have made the journey to Mordor, even in the hands of Mr. Samwise.
What do you think? We love the idea all in all and think Miss K did a great job of it!