Pomeranian Puppy That Looks Like A Bear Cub Found a Home
By Luka E February 7, 2022
---
Bertram is an adorable Pomeranian pup that looks a lot like a little bear cub. He had a bit of a rough start when the breeders abandoned him at the tender age of just 5 months. They thought he was too big to sell. Luckily, Kathy Grayson found him on petfinder.com and simply couldn't resist bringing him home.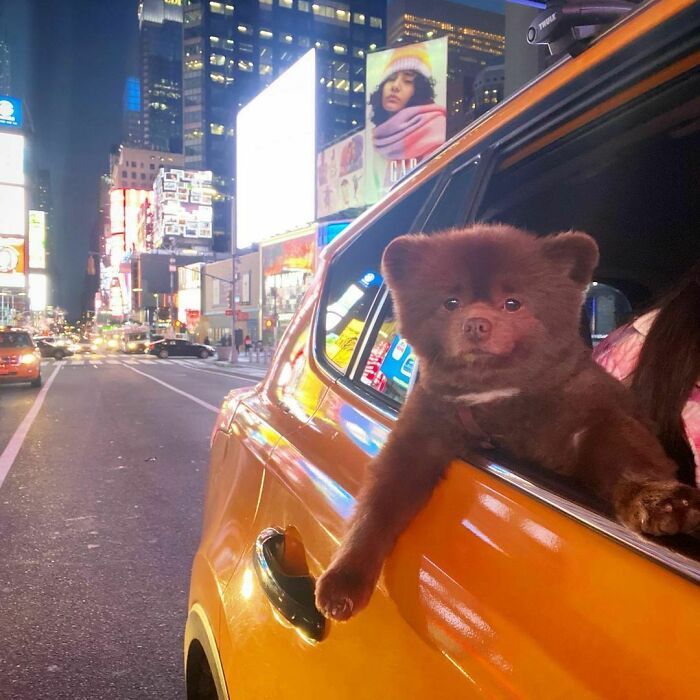 "I thought the magic of knowing your new friend immediately wasn't real until I felt it! His little face, his blue bandana, his giant paws and eyes pointing different directions, he was grey-colored, not brown, as a puppy, the expression on his face spoke to me, I knew it would be him," says Kathy. She adopted him immediately, and now they both live happily together in New York.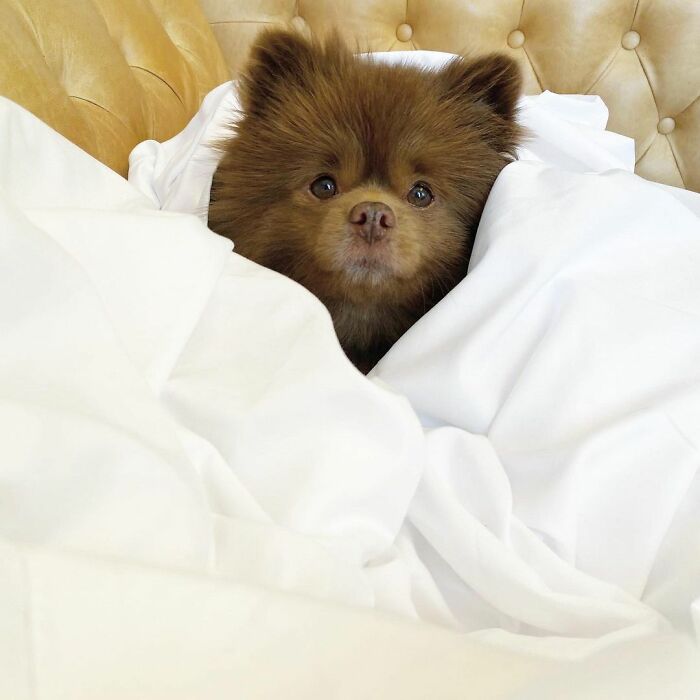 Kathy created an Instagram profile dedicated to showing off the gorgeous pom's cuteness. The profile now has a whopping 437 000 followers, and we can see why! The photos are adorable, and Bert clearly has a lovely nature. 
Looking back, Kathy says that most of the initial growth on the account was thanks to a few cute shots of him when he fell asleep in the supermarket and fetched a meatball. It wasn't until she posted the pics of him dressed as Paddington Bear that the fan base had a total explosion in members. It was around the time Paddington 2 was released, and he looked just like Paddington. Kathy says that, sometimes, people even recognize him when they're walking in the street.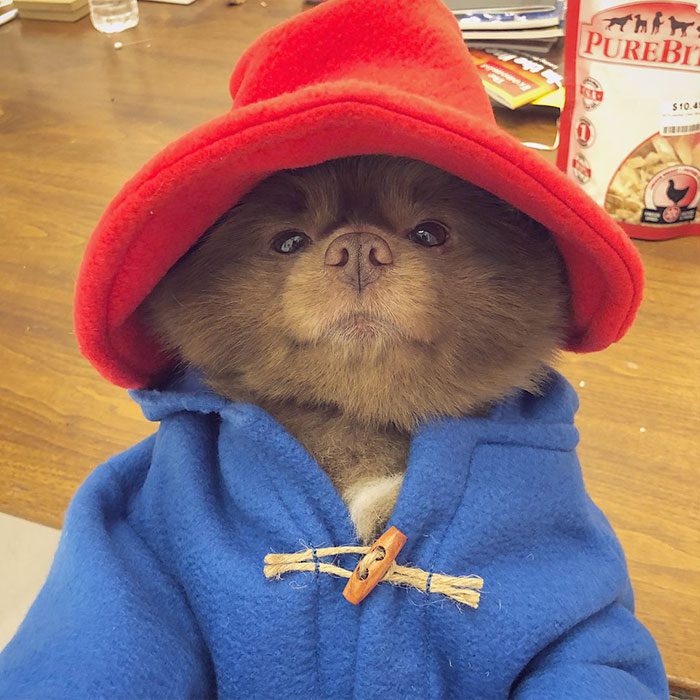 We are so happy for Bertie that he found a loving home that appreciates him! Kathy says that his life purpose is to bring happiness and joy to the world, and she wants to share that however she can!