A Pair Of Black Bear Cubs Spotted Sleeping On An Electricity Pole
By Shivam B February 21, 2022
---
Manitoba Hydro witnessed two black bear cubs conveniently napping on a transmission pole. The bears climbed up the pole near Sundown, Man. It is about 100 km to the southeast of Winnipeg.
Then, they decided to take a nap. Manitoba Hydro was surprised to see those two friends on a transmission pole. The crew became worried about how to get them to climb down.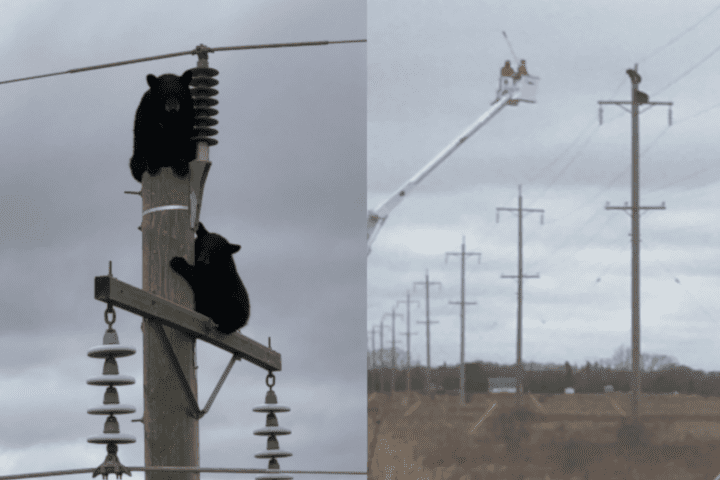 How Did The Two Bear Cubs Climb Down The Pole?
Manitoba Conservation worked with Hydro to get the bear cubs to get down safely. Manitoba Hydro switched off the power around the pole to protect the bears. The crew never imagined that they would be called to get bear cubs down a transmission pole.
Hydro initially posted a tweet to let people know about the place chosen by the bears to take a nap. In another tweet, they revealed that the bears were still up. The officials were busy working out on a plan to get a couple of friends down safely.
There was another tweet followed around 2 pm. The tweet informed that the bears were down the pole. They were doing fine, and no injuries occurred to the two black bear cubs.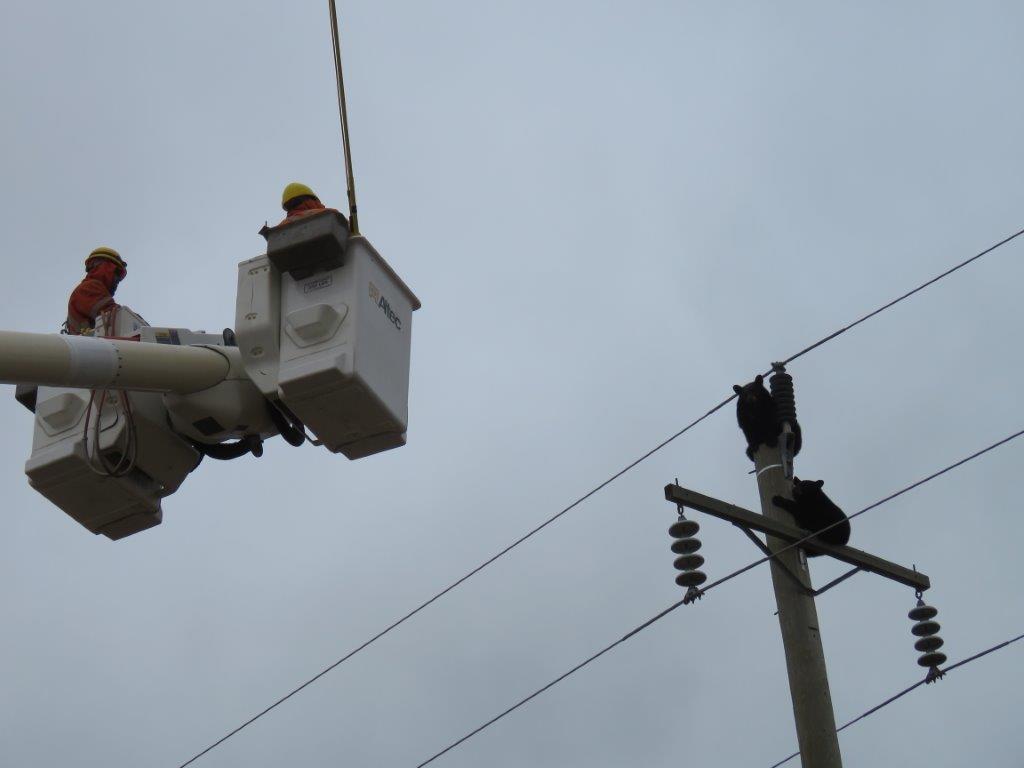 Ending Note
The bears must have been so tired that they decided to nap on a pole. But hopefully, the bears learned that transmission poles are not an ideal place to sleep. The workers had once in a blue moon experience rescuing bears from a transmission pole.