Rojo The Cat Makes An Appearance In A Zoom Meeting
By Divya G April 4, 2022
---
The internet is flooded with funny stories from Zoom meetings. This time, it's Rojo, the cat who became famous by making an appearance in a Zoom meeting. Read the article and have a good laugh at Rojo, the cat's interruption in the meeting.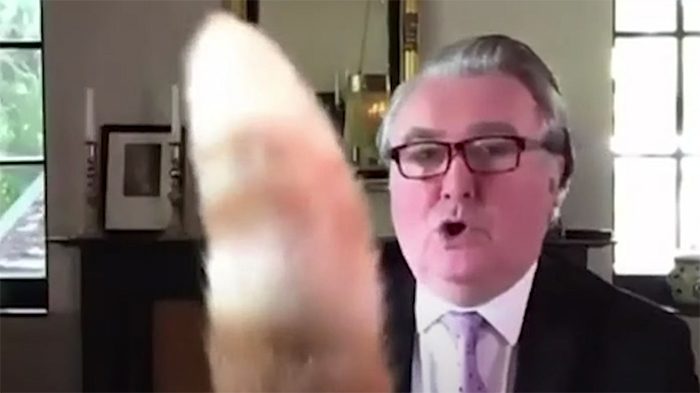 What Happened In The Zoom Meeting?
John Nicolson is a Scottish lawmaker and the pet parent of Rojo. Nicolson was discussing the benefits of subtitles on kids' television. At that moment, his cat decided to make a cameo appearance. Everyone on the call caught a glimpse of Rojo's waving tail.
Nicolson immediately apologized to his colleagues on the call. But Rojo was in no mood to leave the virtual meeting. All the people in the Zoom call burst into laughter, seeing how reluctant Rojo was to move. But Nicolson had to tell Rojo to pull his tail down so that he could complete the meeting.
The ginger furry friend walked out and allowed the humans to continue their meeting. But the video of the funny incident went viral and received a lot of love on social media. People could not help but admire the magnificent tail of Rojo.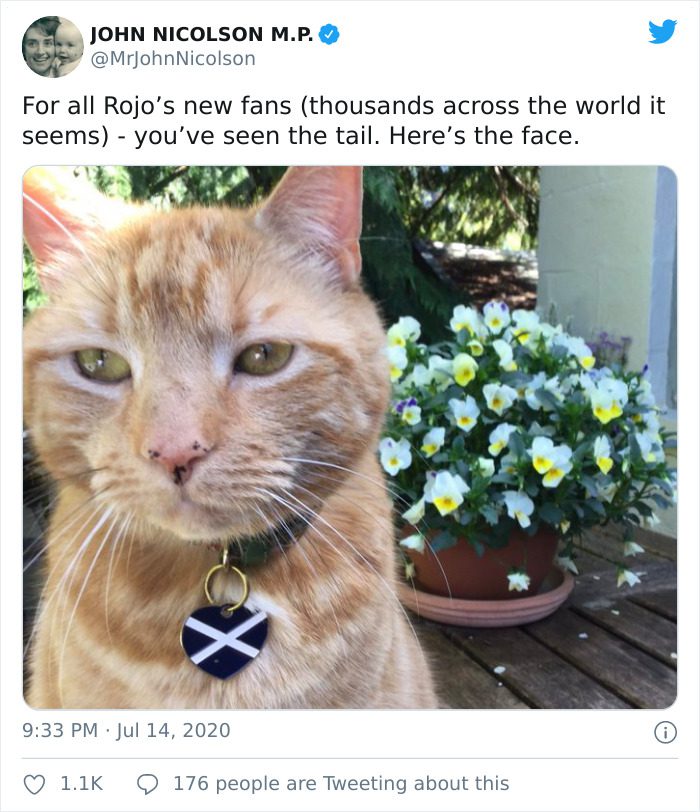 Closing Thoughts
Nicolson has begun to take a lot of pride in the newfound fame of Rojo. He took to Twitter and did a face reveal. Fans who have been dissatisfied with not being able to see Rojo's face became delighted.