Take A Look At The Coolest Dog Train Around Town
By Divya G April 25, 2022
---
Eugene Bostick has invested in building the coolest possible train. Do you know what his train does? His home-built train takes rescued dogs for rides. He takes the dogs around the neighborhood and surrounding woods and lets them enjoy. Know about the fun train below.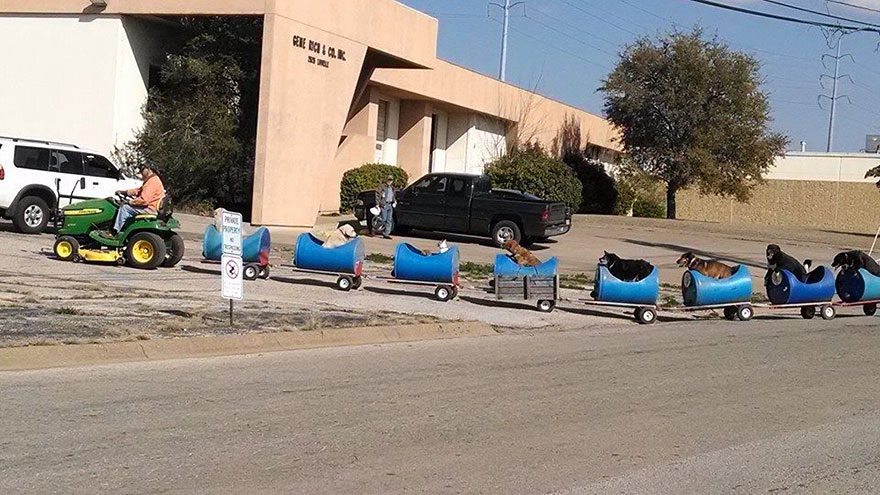 How Did Eugene Get This Idea?
Eugene lives on a dead-end street with his brother. Local people often leave their unwanted dogs on that street. He rescued all the dogs and began operating an animal shelter. Eugene, along with his brother Corky began feeding the unwanted dogs. He also took the dogs to the vet or got them neutered and sprayed.
He often used to take the dogs for a fun ride on his tractor. But when the number of dogs increased, it became difficult to take all of them together on his tractor. He began searching for a way to take all the rescued dogs on a fun ride together.
One day Eugene saw a tractor guy with attached carts for pulling rocks. This gave him the idea of making a dog train. Eugene had trust in his welding skills. So he took some plastic barrels and began cutting holes in them. He also put wheels underneath the plastic barrels and tied all of them together. Thus, the dog train was ready to take the little creatures on an exciting ride.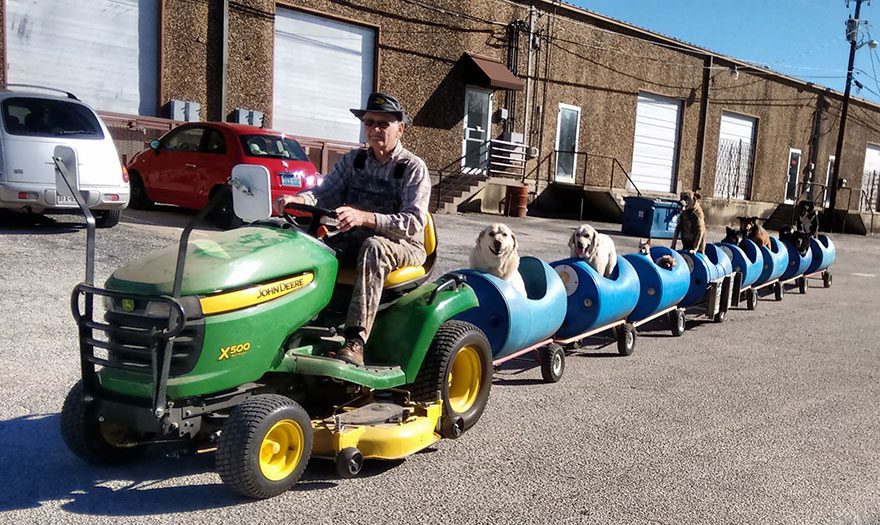 Final Thoughts
The dogs get excited whenever they see Eugene hooking the train to the tractor. Can we please get a seat on the dog train, too, Eugene?