A Friendship That Blossomed Between A Seal And Sausage Doggy On A Vacation
By Divya G May 2, 2022
---
Have you ever befriended a stranger while on vacation? Socializing with strangers and developing a long-term friendship on a trip is oddly satisfying. Therefore, another friendship story on vacation might not seem too interesting to you. But what if this time the friendship that blossomed isn't between humans? Scroll down below to know about this sweet friendship between a seal puppy and sausage doggy.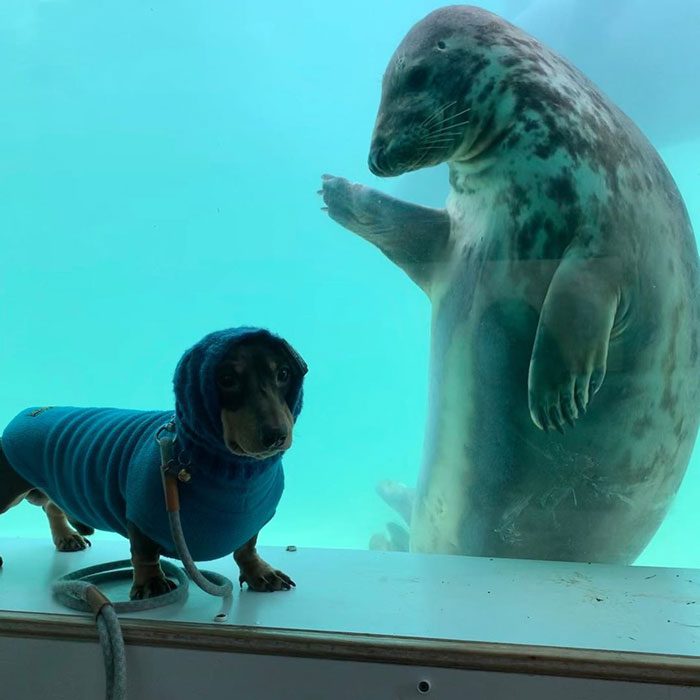 Meet The Best Friends: Stanley And Aayla
Stanley is a land dog who met Aayla, a seal pup, in the underwater viewing areas. While Aayla stays in the seal sanctuary permanently, Stanley is a visitor. Aayla caught Stanley's attention right after Stanley went underwater viewing. Aayla was also impressed with Stanley, and they looked at each other through the glass partition of the tank.
They eyeballed each other for around twenty minutes. The two friends even posed for photos together. The photos show how interested the two adorable creatures were in each other. Aayla might have mistaken Stanley as another seal. The authorities have said that Aayla prefers interacting with dogs and people. She even mimicked certain behaviors of a dog after seeing Stanley.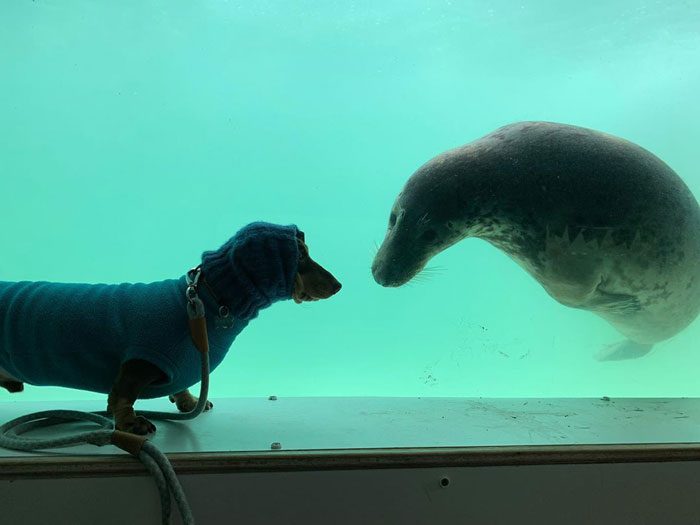 Ending Note
Visitors at the seal sanctuary were impressed with the cute antics of the two friends. The adorable pictures show that the two creatures were fascinated by each other. Hopefully, the two friends will reunite soon, and we will be able to witness some adorable photographs.