The Adorable Dog Milo And His Best Butterfly Friends
By Goodness M May 16, 2022
---
The Nova Scotia duck tolling retriever, Milo, is a caring giant. His gentleness has made him popular with the monarch butterflies in his garden, who feel safe around him. A special bond between Milo and the monarch butterflies is unbreakable. The fact that he does not harm them but plays with them is so adorable.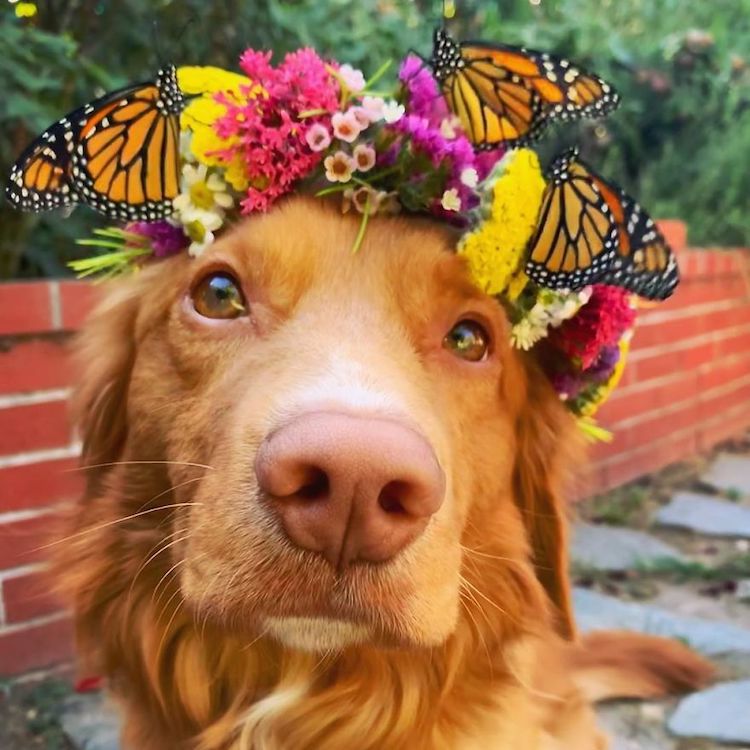 Milo's owner Jennifer Bennett points out that her dog enjoys cooking, hiking, and exploring nature in general. His love for nature made him meet his acquaintances in the garden and become friends with them. Also, he often plays with chickens kept in the backyard.

Besides being gentle and caring, Milo is a professional chef with a cooking channel called "Drooling For Treats". He cooks delicacies for dogs and plans to incorporate butterfly-shaped pumpkin dog cookies. That's how fond he is of his butterfly friends. Milo's favorite ingredients when cooking his treats are peanut butter and carrots.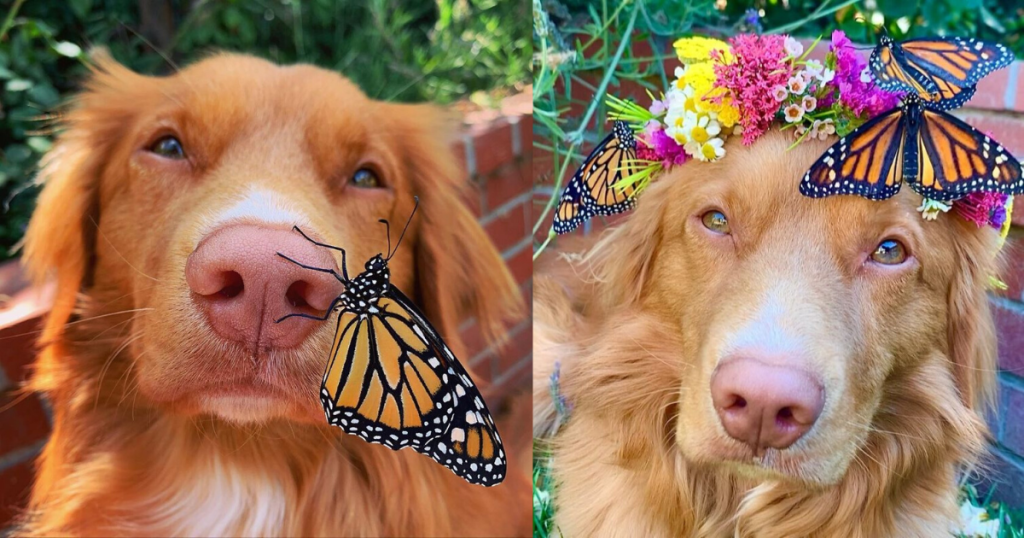 Milo's breed Nova Scotia duck tolling retrievers are big dogs whose height range from 17 to 21 inches, and their weight ranges from 35 to 50 pounds. They can live up to 14 years. Their love for swimming earned them the name duck retrievers. Furthermore, they require exercise daily, and they enjoy hiking.

Milo's best friends, the Monarch butterflies, have wings that are orange, black, and have white dots. Their size ranges from 3.7 to 4.1 inches, and they live up to eight months. These beautiful insects are raised in Milo's garden and protected from predators.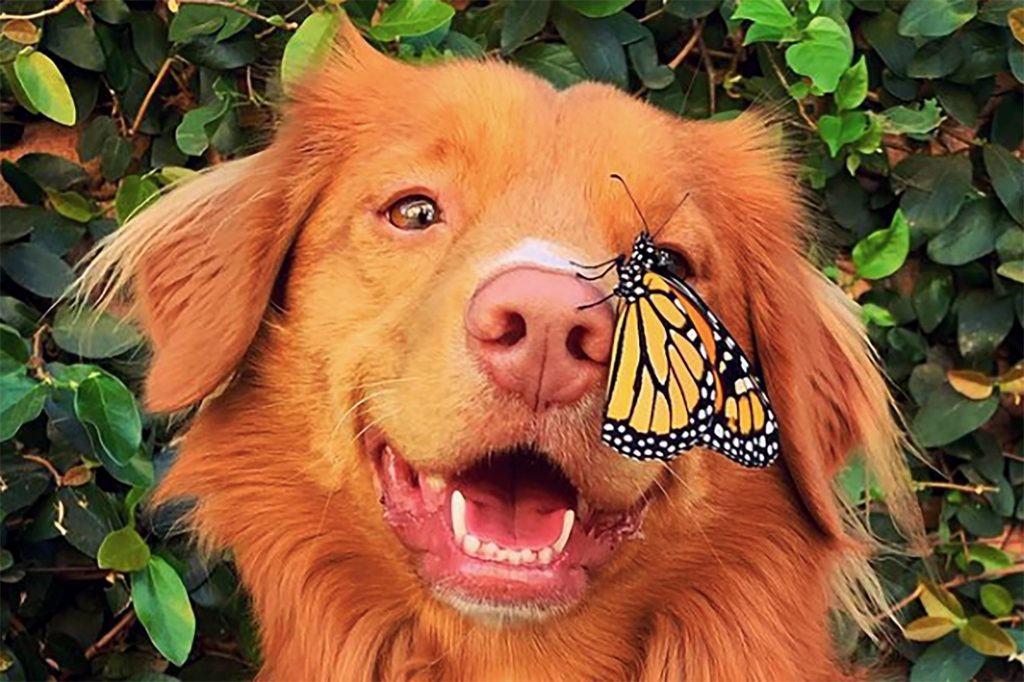 Milo enjoys posing for the camera, especially in the flower garden. Jennifer says that Milo will be featured in a butterfly calendar as a potential model. This calendar will teach people practical ways of raising butterflies.