The Cutest Mice Village You Will Ever See In The Garden
By Goodness M June 6, 2022
---
Turning your garden into a small community for little wildlife creatures is encouraged. This article will showcase how UK photographer Simon Dell turned his garden into a small village for mice.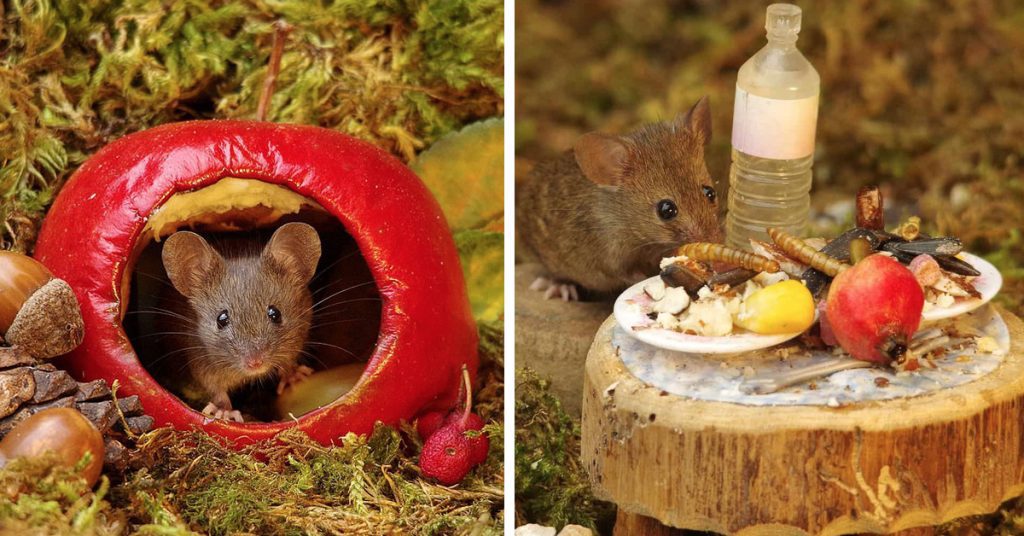 When we see mice, most of us come up with ideas on how to get rid of them. However, when Dell discovered mice in his garden, he came up with adorable and unique ways to accommodate them comfortably. He built a house for the mice using a log and created a playing area. The small yard is furnished with a table, ladder, and shovel.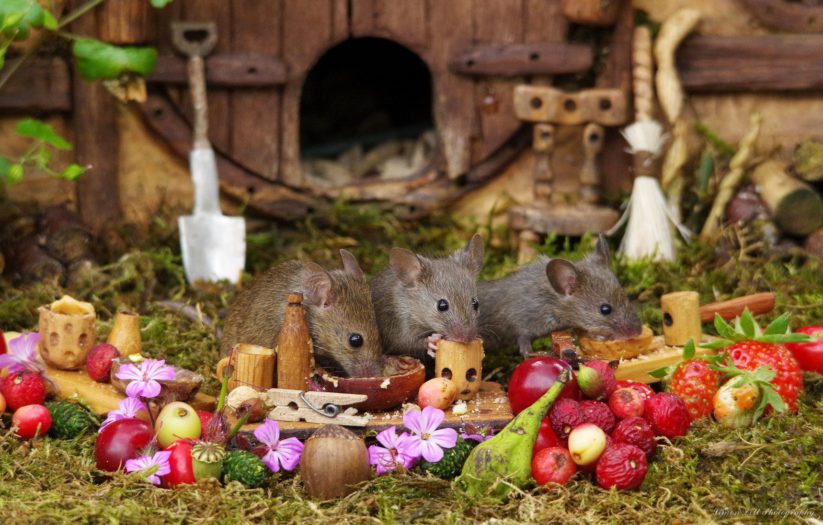 The mice are treated to berries, apples, and nuts to eat. Dell occasionally prepares a dinner table with complete crockery and cutlery for the mice. This creativity gives these little rodents renewed energy to live in their small garden house. As a result, they will not bother trespassing into your home.

Building a home for the mice provided them with security and safety from predators such as cats. The mice homestead works to Dell's benefit when he is shooting wildlife photos. It gives him a perfect spectacle good enough for his photoshoots. The mice also play along during photo shoots posing with much brilliance to create an adorable picture.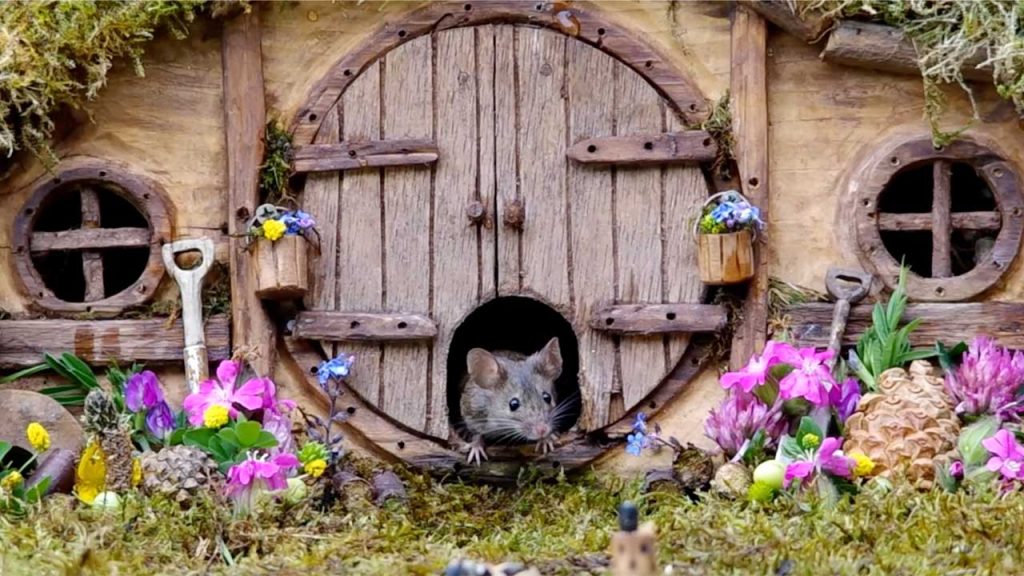 Upon noticing a pregnant mouse, Dell decided to extend the homes. This was necessitated by the fact that mice can produce 14 babies at a time. The space in his garden is big enough to accommodate these new members of the mice community. Therefore, more log pike rooms will have to be built.