Seal Puppy And Sausage Doggy Become Instant BFFs While On Vacation
By Divya G August 15, 2022
---
Many of us have made friends with strangers during vacations, as it's oddly magical. Socializing with others in different countries often paves the way to forever-lasting friendships. But, this is no longer restricted to humans!
It will take you by surprise to hear that Stanley, a cute little wiener dog, made friends with a seal pup named Aayla. This dachshund and his human friend went to Cornwall and visited the local Cornish seal sanctuary. Moreover, both of them struck cute poses, making everyone go, "Aww!"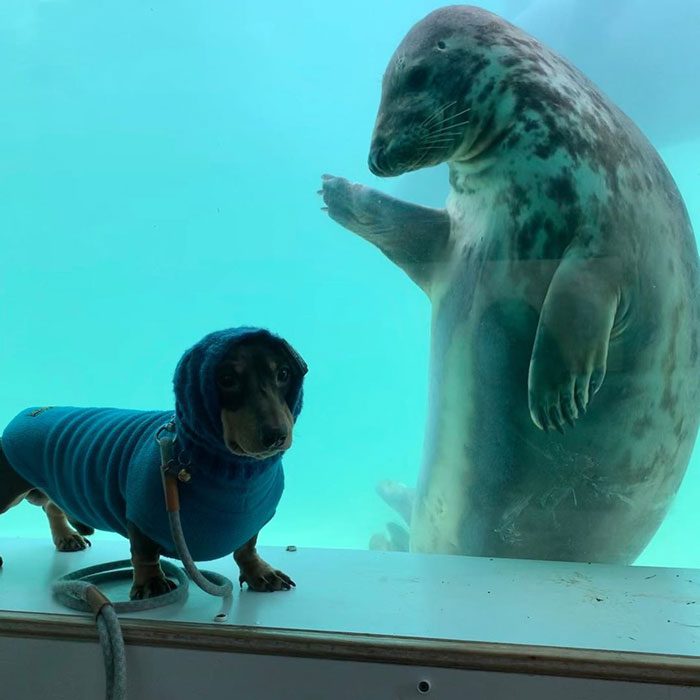 The wiener dog's owner Melanie Talbot revealed how Aayla and Stanley became friends immediately after the meeting. She says no sooner did they enter the underwater viewing areas than Stanley's attention was drawn to Aayla. Moreover, Aayla became genuinely excited when he saw Stanley, and both kept exchanging gazes.
The seal pup swam around with curiosity as he kept looking at the pupper. They spent more than 20 minutes interacting and posing for photos. The people who spotted them stopped by to take a snap or two.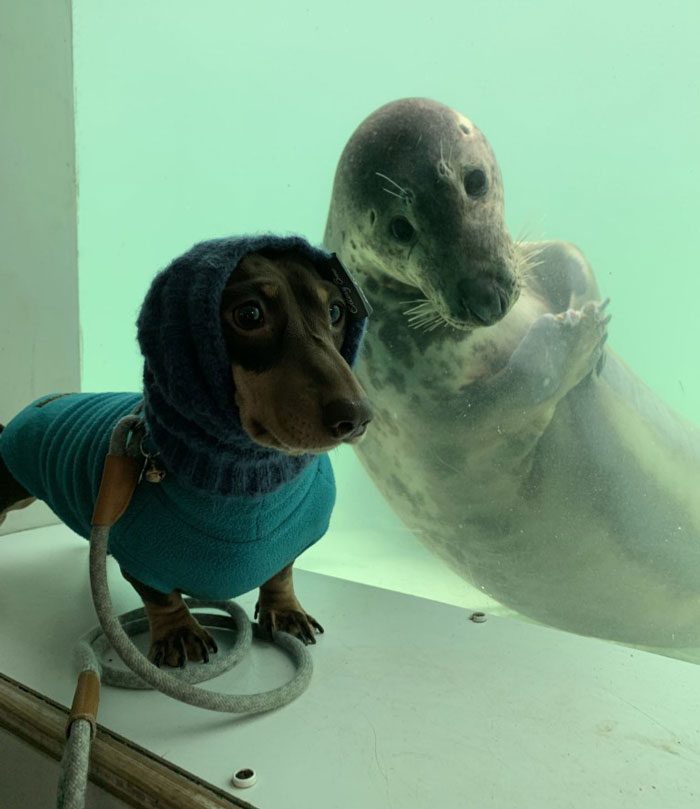 Seal Life Trust Cornish Seal Sanctuary's employee Georgina Shannon explained that Aayla is fond of interacting with dogs and humans. Other tourists who come to the sanctuary get some photographs with Aayla. She also mentioned that the seal pup was naturally fond of all dogs, but Stanley was an exception.
It was probably because Aayla thought Stanley was one of its kind since the weiner pup wore a doggy jacket.