Service Dogs Train At A Relaxed Billy Elliot Performance
By Anthony K August 29, 2022
---
Many animals are guilty of exhibiting wrong behavior in theaters and live performance concerts. After all, they don't know proper etiquette. But service dogs need to be able to enter any situation and behave properly. This piece features service dogs that attended The Stratford Festival in Ontario, Canada, to learn what was required of them. They prove that dogs could be a better audience than most folks.
1. Calm till the End
When sitting through a movie in the theater or a lengthy lecture, some people are likely to lose their composure and leave the hall.
This cute dog has remained calm, irrespective of the events around it. The dog maintains a strong gaze at the performers on stage.
2. When You Try Locating Your Seat in the Packed Theater
Finding your seat in the fully packed theater could be an uphill task, especially if you haven't been there before. It is worse that other members of the audience offer little or no help.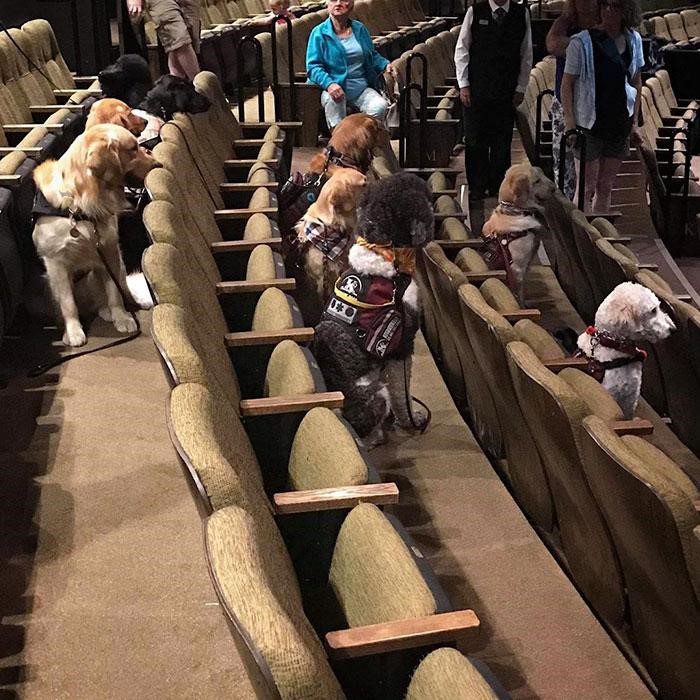 The dogs are a perfect example of the audience that could be willing to help but hold back until you ask for help. The worst case is that those willing to help may lack the information you need.
3. Paying Attention Earns Reasonable Profits
Being attentive through a presentation in a lecture or movie may have benefits like ensuring you grasp the most information. We envy the dog's ability to remain so calm and focused.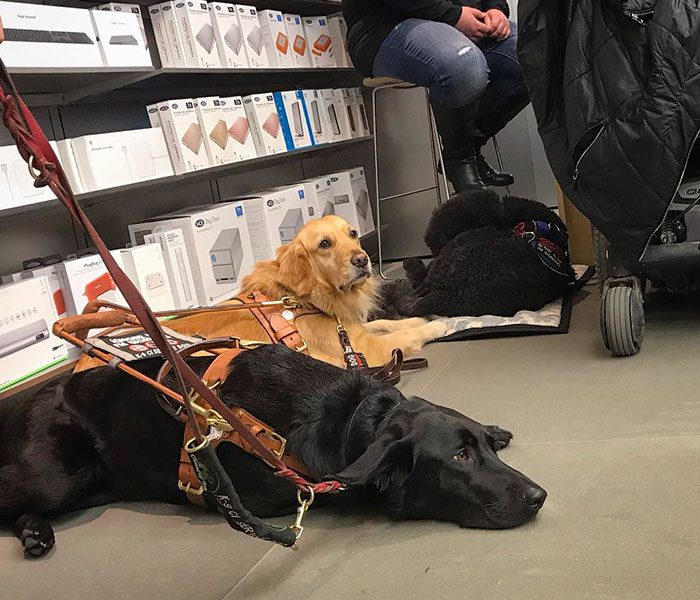 All in all, we wonder why most of the crew opted for the backbench. We hope that backbenchers aren't the usual noisy crew but latecomers who couldn't get front seats.