Bella Is Proof That The Fight In A Dog Can Be Bigger Than Its Size
By Anthony K September 19, 2022
---
Most individuals prefer large dog breeds for a higher sense of security and sideline the toy breeds for cuddling, family games, and photo sessions. A family was recently stunned to discover the fearless side of their tiny Yorkshire Terrier, helping them identify it as a guard dog.
The Yorkshire Terrier named Bella is pugnacious and ready to react if her loved ones need help, irrespective of the adversaries. She went viral after intimidating a bear at least four times her size. We bet that she has no regrets and would drive away the giant bear again without hesitation.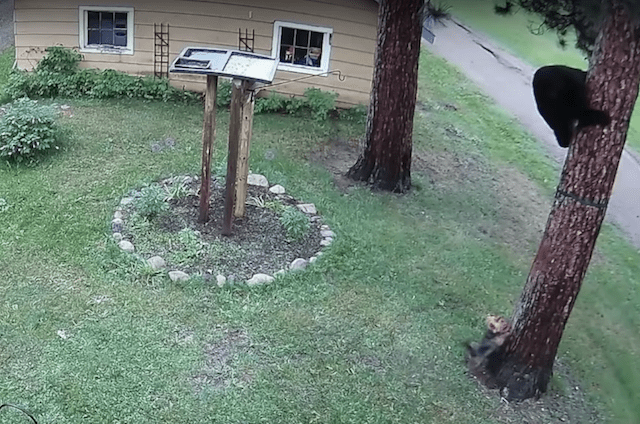 Bella went berserk when a bear entered the family's yard, as they captured on a camera overlooking bird feeders. She perceived the young bear as a potential threat and charged toward him at full speed, oblivious of impending dangers. The bear sped off and sought shelter in the nearest tree.
The triumphant Bella stayed at the bottom of the tree to ensure the bear wouldn't act on crazy ideas. Each time she placed her paws on the tree trunk, the poor bear climbed higher to widen the gap. Bella's human got her attention, prompting her to run off-screen for a minute allowing the bear to ascend and flee at full speed with Bella hot on his heels.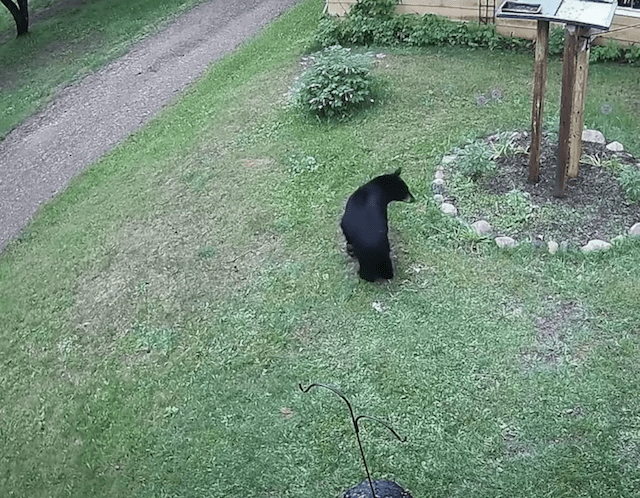 Bella earned extra pride after the encounter she used to prove that dogs can go beyond their breed description. She decided to be a guard dog and came out more than a toy breed, willing and able to protect her owner.
Despite Bella's bravery, dog owners living in areas with large bear populations should take various precautions to keep their dogs safe from bears roaming the area.