Humongous Great Dane Steers Away Stereotypes By Being The Most Caring Foster Father To Kittens
By Divya G October 24, 2022
---
Do you always listen to people saying that dogs and cats are enemies? If you have, it's time to consider what people say who have both of these as pets at home. They all confirm that it's a misconception that both of them fight. Every dog can be friends with a cat; at times, they can even become inseparable partners (and naughty, too!).
To prove that dogs and cats are not natural enemies but are genuine resemblances of friendship, we have picked an enticing story about Corbin, a Great Dane and an amazing foster dad to kittens. This 150-lb humongous beast is a softie in real life and always stays in a happy and good mood when around kittens and puppies. 
Say Hi to Corbin, a majestic Great Dane that has stunned the internet with his father's skills.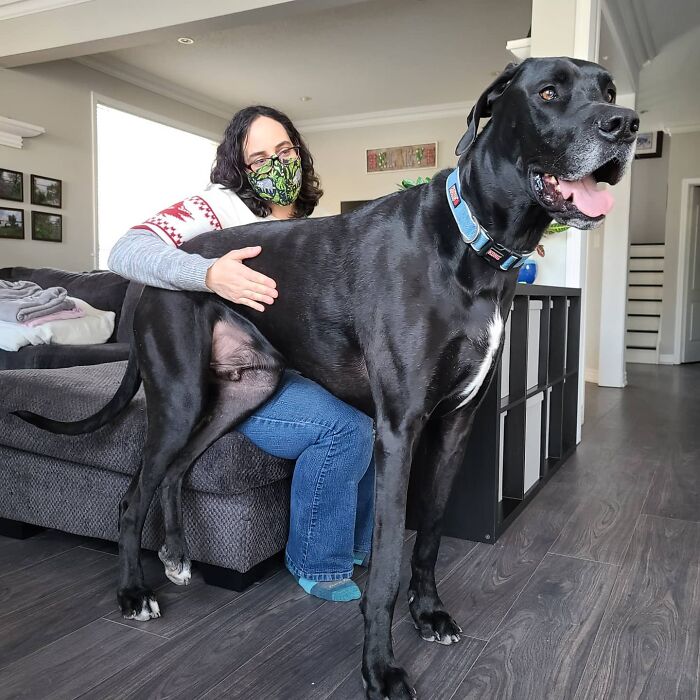 Corbin has been Helping His Mom, Karen, To Raise Kittens For The Past Couple of Years
Corbin is a super-gigantic dog with over 150 lb of weight. At times, his size scares people off, but his mom, Karen, guarantees that Corbin is a softie from inside and wouldn't hurt anyone intentionally. Corbin helps his mom in fostering her kittens, who are half a pound. Despite being 300 times larger than the little cuties (kittens), he never even lays a finger to hurt them.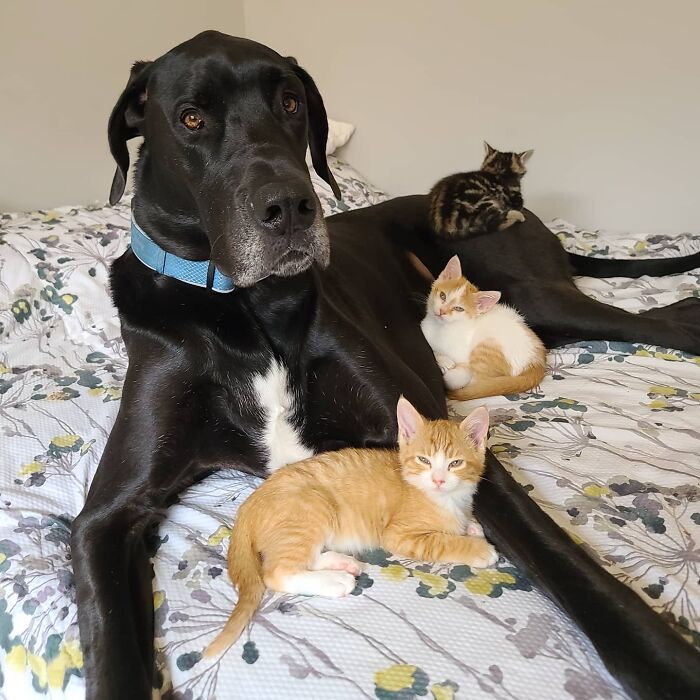 "Corbin is an affectionate, love-seeking dog. He is always relaxed, calm, and friendly. He loves spending time outside for walks. At times, he jumps and lopes all around the property. Watching him happy is so joyful," says Karen. "Corbin enjoys the company and bond of other animals and never chases them. He definitely loves to foster kittens, and his excitement really hit the bar when we brought young kittens into our house." She added. 
Besides having an enormous size, Corbin has a big heart, and after reading this story, we are sure you'll love him too.