Paparazzi Pets: 40+ Furry Creatures Famous On Social Media
By Ekhama O November 24, 2022
---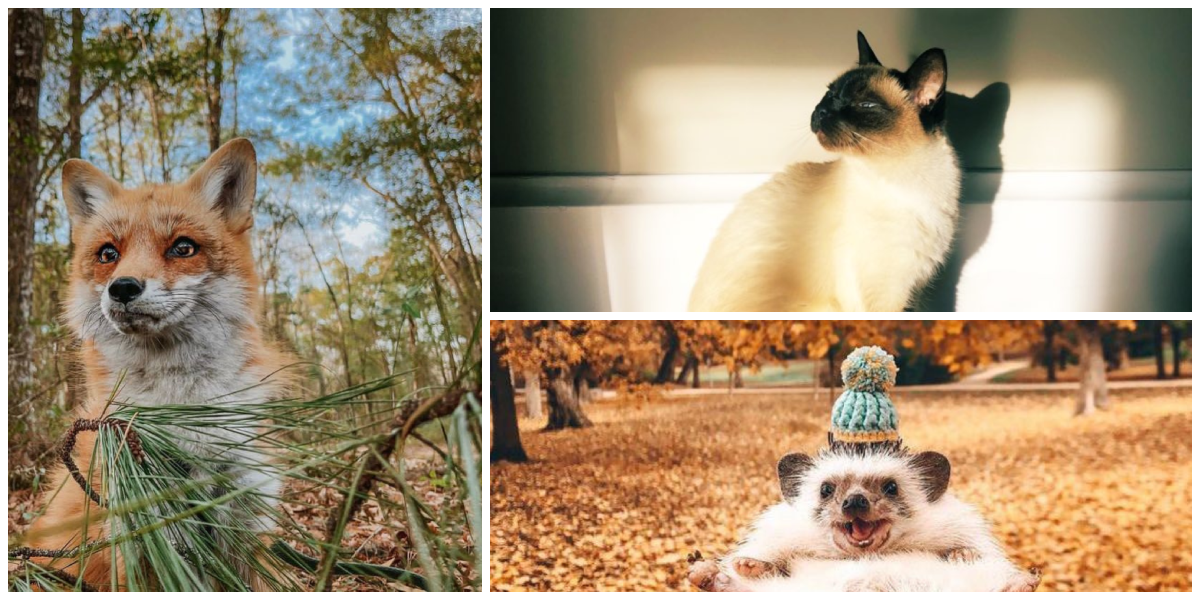 Celebrities are always at the center of media attention. Every aspect of their lives is usually on full display for all of their fans. From paparazzi to social media, we get all the news we could ever need about these people from many sources.
Celebs often try to keep their private lives, well, private. However, they don't seem to mind sharing tidbits of their lives on Instagram. Whether it's about their latest vacay or their newest gig, we can learn a lot by scrolling through their social media.
Celebs aren't the only ones with Instagram accounts; their pets have some of their own too. Some adorable pets have even managed to amass a following despite not having any famous parents. Animal lovers and fan bases unite—let's look at 45 famous pets taking social media by storm!
Maverick
Nina Dobrev is the proud and loving mom of a Border Collie and Australian Shepherd mix named Maverick. The actress adopted her precious pup after she lost her cat. Nina has said that she might have rescued Maverick from the shelter, but the pup rescued her back.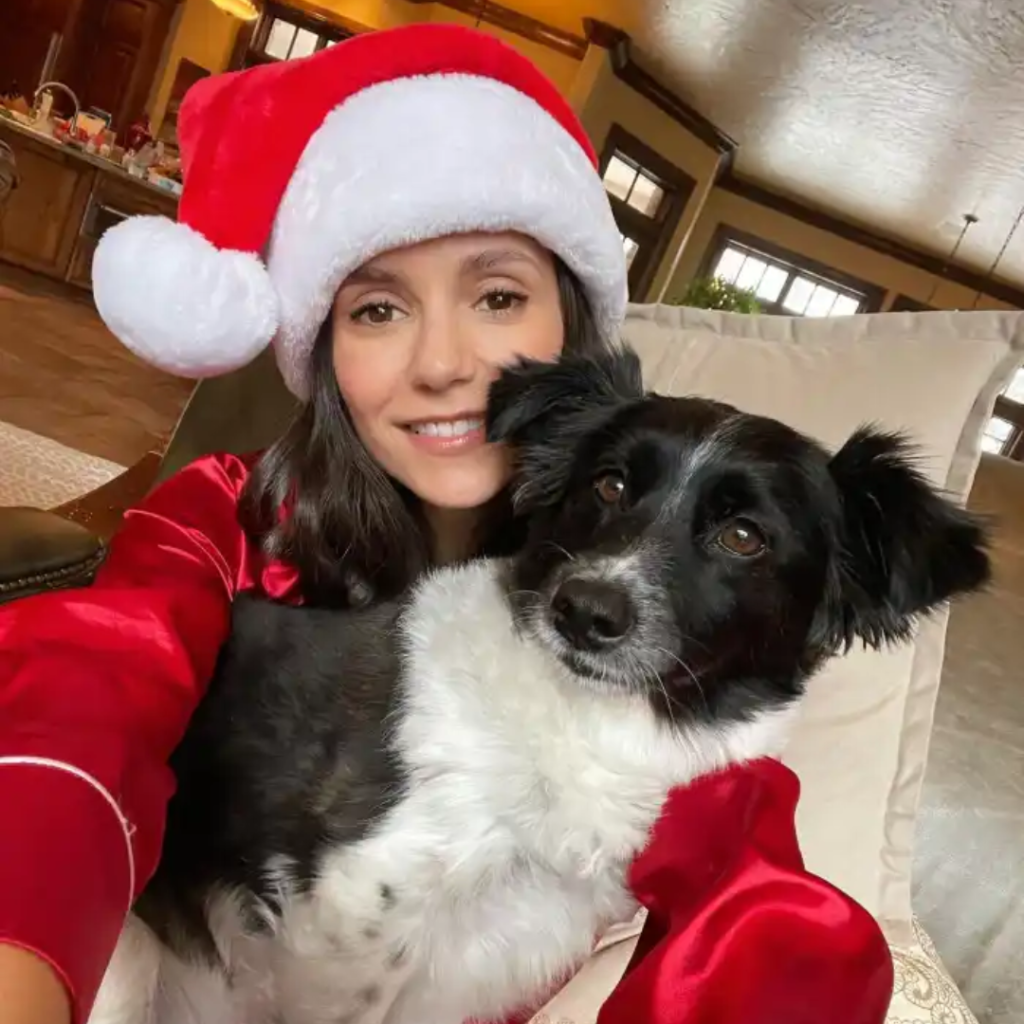 This cute little doggo goes by "mrs.maverick" on Instagram. To date, she has amassed nearly half a million followers! The page is filled with photos of Maverick's lazy days, more outdoorsy days, as well as some quiet time with her momma.
Sam
Just like The Grumpy cat, Sam is another feline who gained popularity online because of his unique features. Instead of a permanent scowl, as the Grumpy cat had, Sam has got a unique fur pattern on his head that makes him seem somewhat confused.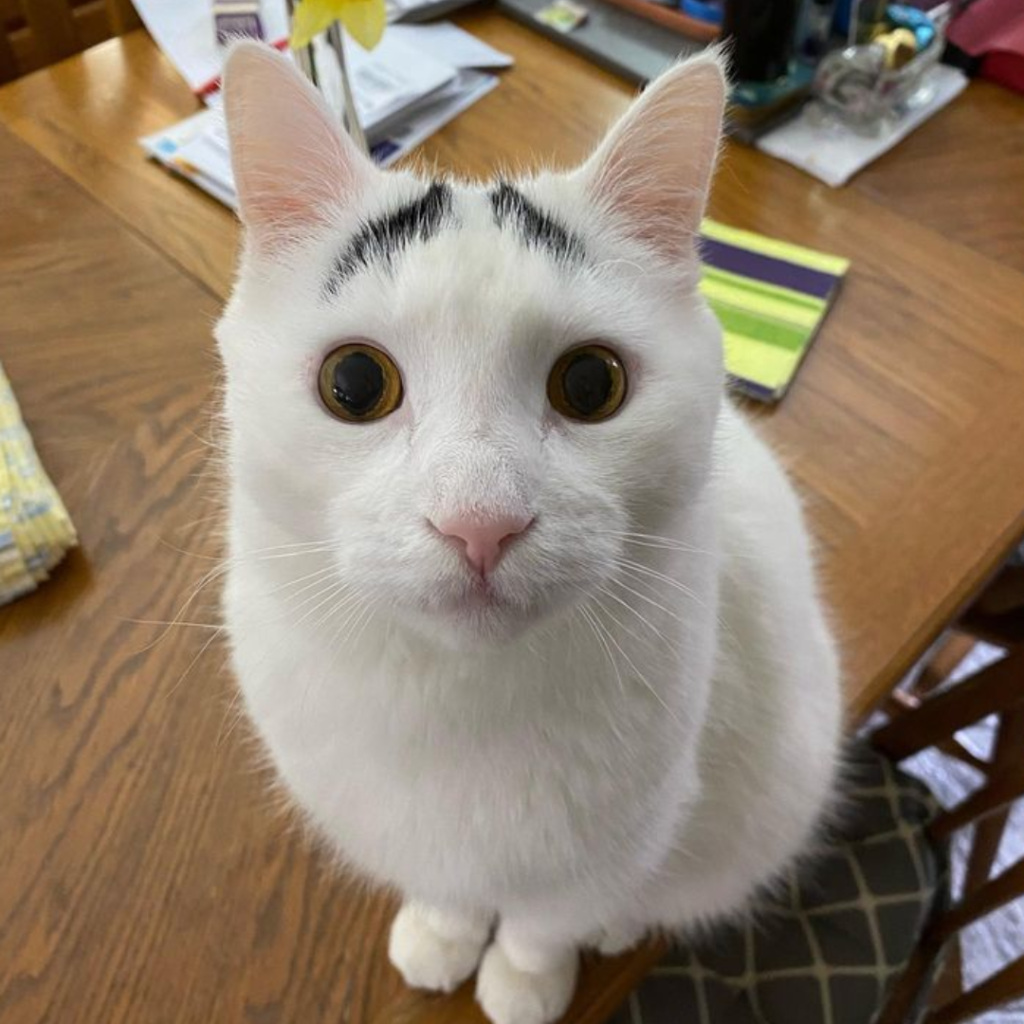 The markings on his head make him look like he's got brows, hence the name of his Instagram page, "Sam has eyebrows." The perplexed cat has hundreds of thousands of followers on social media and even has his very own website.
Pumpkin
Let's face it, raccoons don't get the best rep. That's exactly why we were bewildered when we found out that people actually keep them as pets. Not only that, but some of these raccoons have actually become celebrities with huge online followings.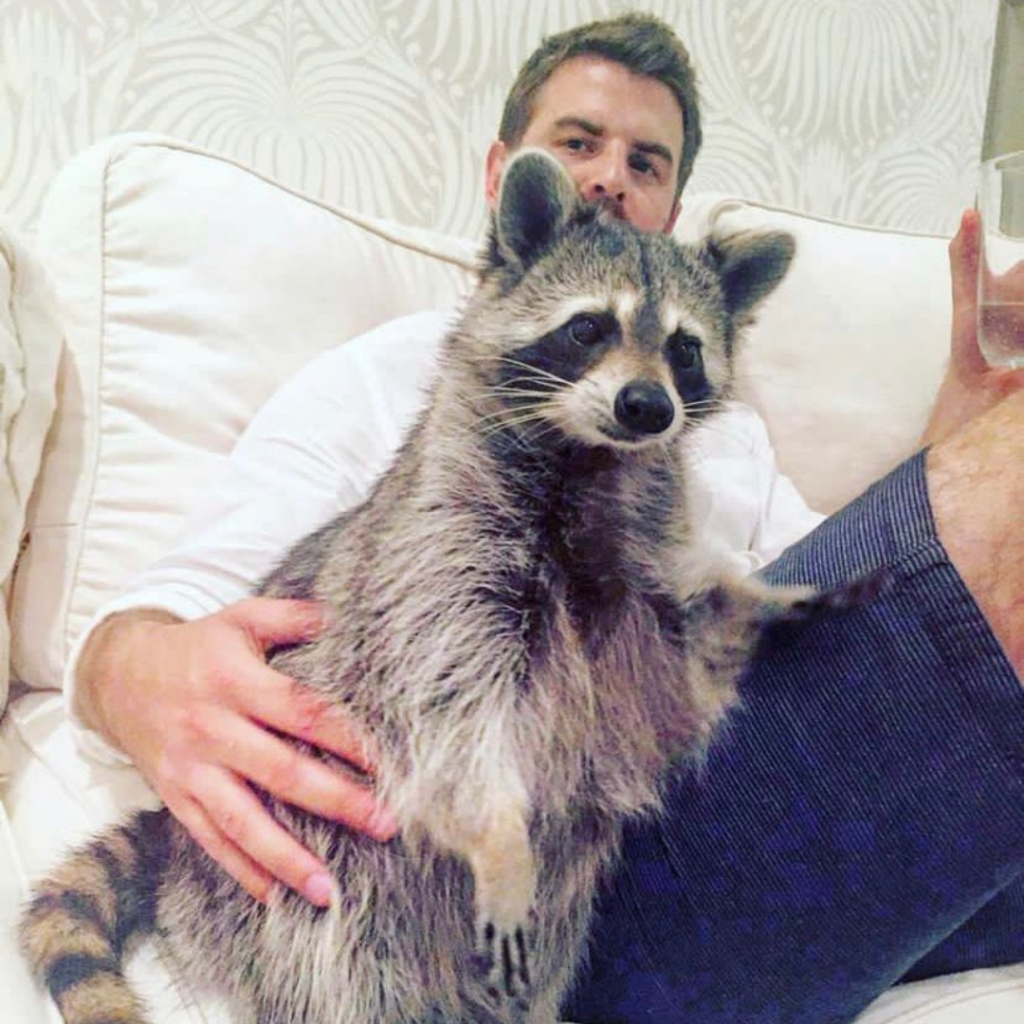 One such lucky raccoon is Pumpkin, a rescue with just over a hundred posts on Instagram and more than a million followers. This makes Pumpkin the most followed raccoon on the platform and, ultimately, of the entire interweb. That is one renowned raccoon.
Scout and Zooka
Colton Scott Underwood is a reality TV personality best known for being on the infamous dating show, The Bachelor. He already had a beautiful German Shepherd/Labrador/Husky mix named Zooka, but early in 2022, he expanded his brood by adopting Scout.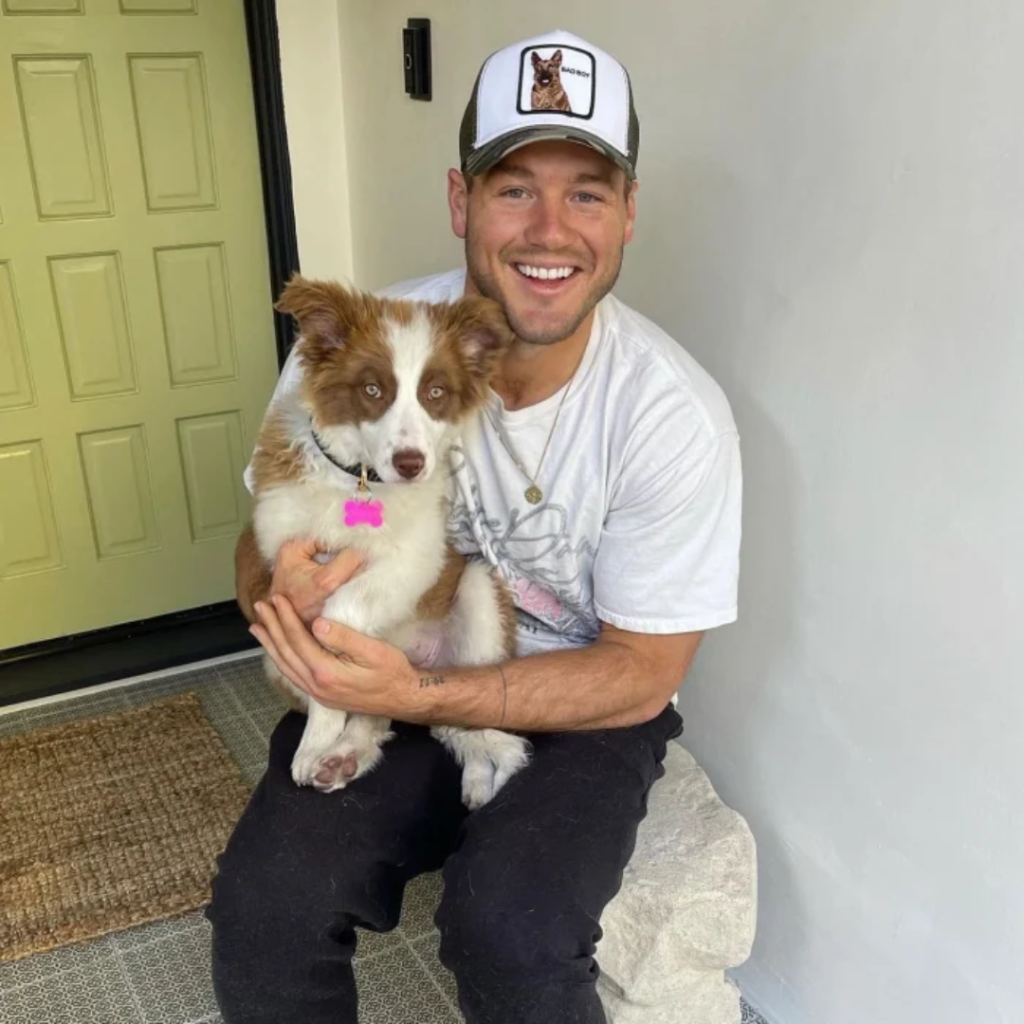 On Instagram, the little pooch's handle is "scoutbrownunderwood," and there are just a few photos on there. Most of them are either of him alone or with either of his dads. We love each and every single one of those adorable pics.
The Grumpy Cat
Tard (short for Tarder Sauce) is a mixed breed cat popularly known as The Grumpy Cat. Tard took the world of memes by storm in 2012 when a Reddit post of her went viral—all thanks to her signature annoyed facial expression.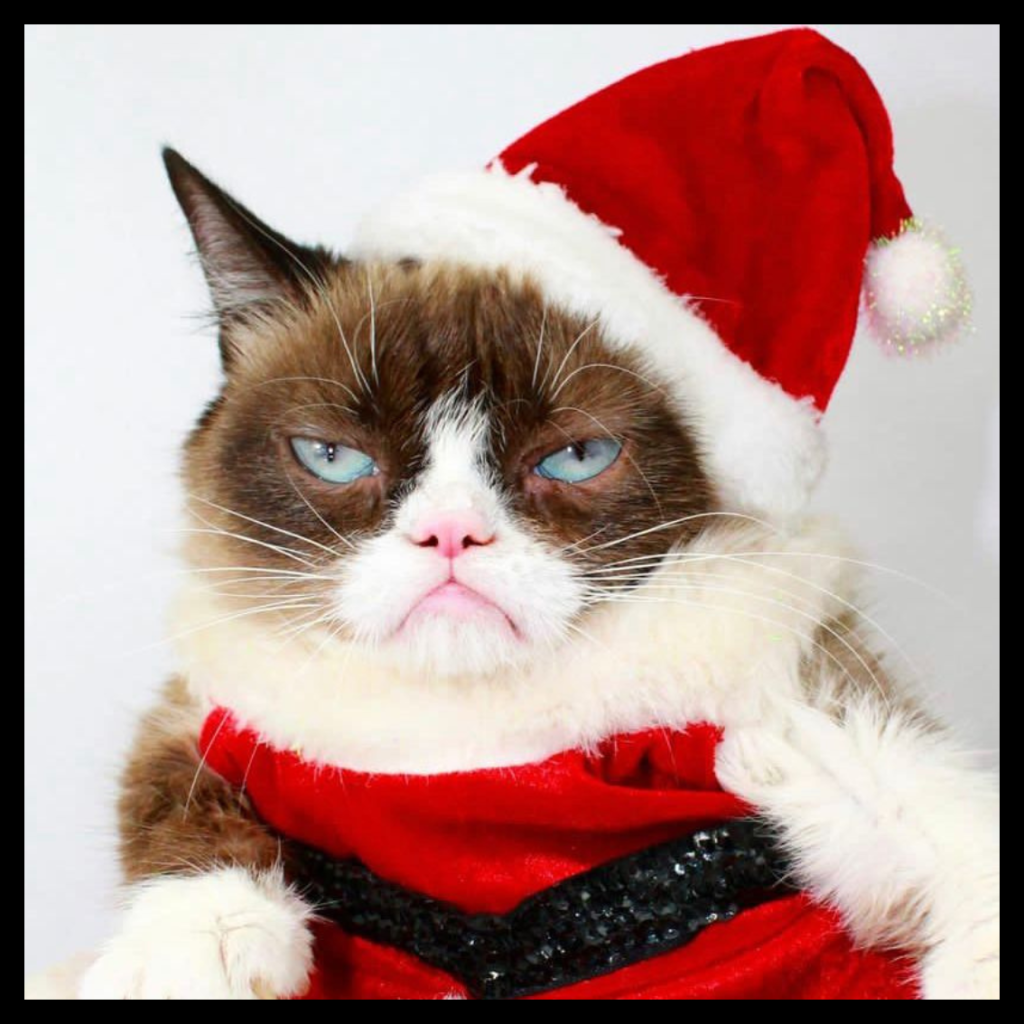 She was so popular she even had her own Wikipedia page. The news of her unfortunate death was covered by major news outlets such as The Washington Post and The NY Times. Not many subjects of memes last as long as Grumpy Cat did, and that's why she'll never be forgotten.
Dunder
The Office might have lasted only nine seasons, but fans can take solace in the fact there is loads of content that pays homage to the hit show on the internet. One of which just so happens to be Dunder Kitten's, the internet-famous cat.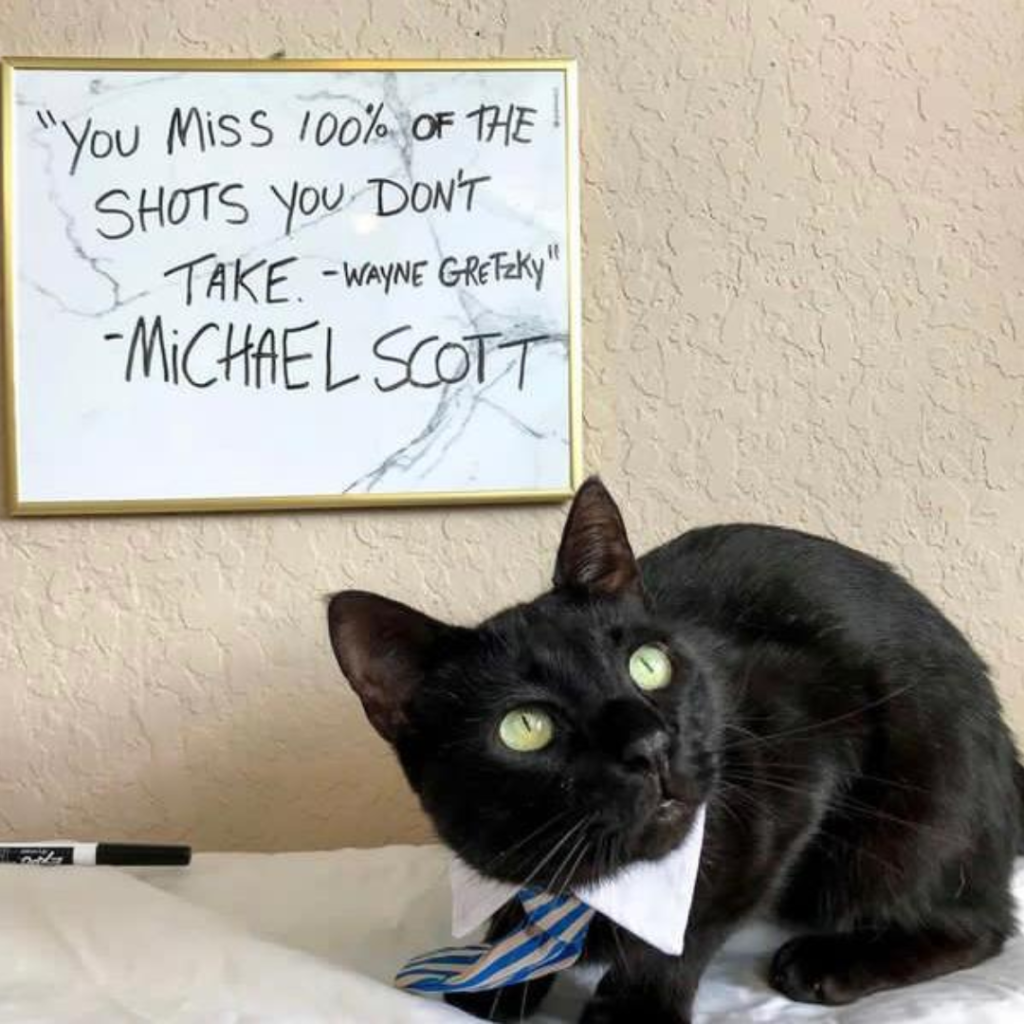 He was adopted by a superfan of the show who immediately saw the resemblance between him and the main character of the show, Scott Carell. Now, Dunder sports a tie as well as a cat-sized collar and is recognized as the furry, internet-famous version of Scott.
Champ
There are loads of celebrity dog lovers out there, and it turns out the ex-model, musician, and critically acclaimed actor Mark Wahlberg is one of them. He adopted a Pomeranian and named the little guy Champ. This boisterous pom now goes by "champeranian" on social media. Punny!
Champ has garnered tens of thousands of followers—all thanks to the many cute shots of him goofing around and playing with his friends and brother, who happens to be a Husky. That adorable face is definitely made for the big time!
Lionel
The other pets on this list are adorable, but Lionel is so cute that we can't help but gush about it. His page is filled with the most darling shots of him sitting atop his mom's hand as he strikes his signature pose.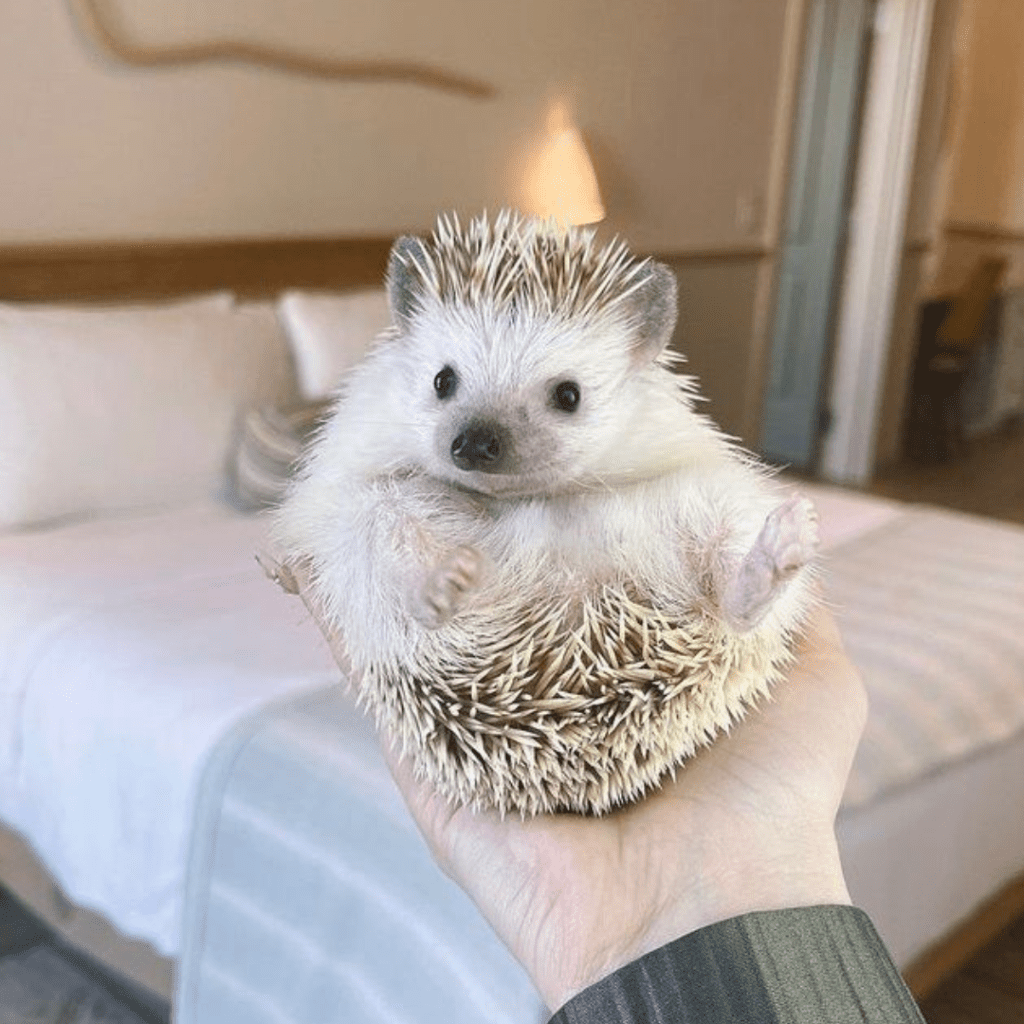 Sometimes, the little hedgehog can be seen with some cute little accessories like glasses, straw hats, or a sash. There is an endless supply of these pictures on his page. No wonder he has gotten himself hundreds of thousands of followers!
Diddy Kong
Speaking of exotic animals, it doesn't really get any more special than a monkey. Remember the viral meme of one little furry primate taking a bath? Well, that's diddy kong, and that video was what made this marmoset the famous pet he is today.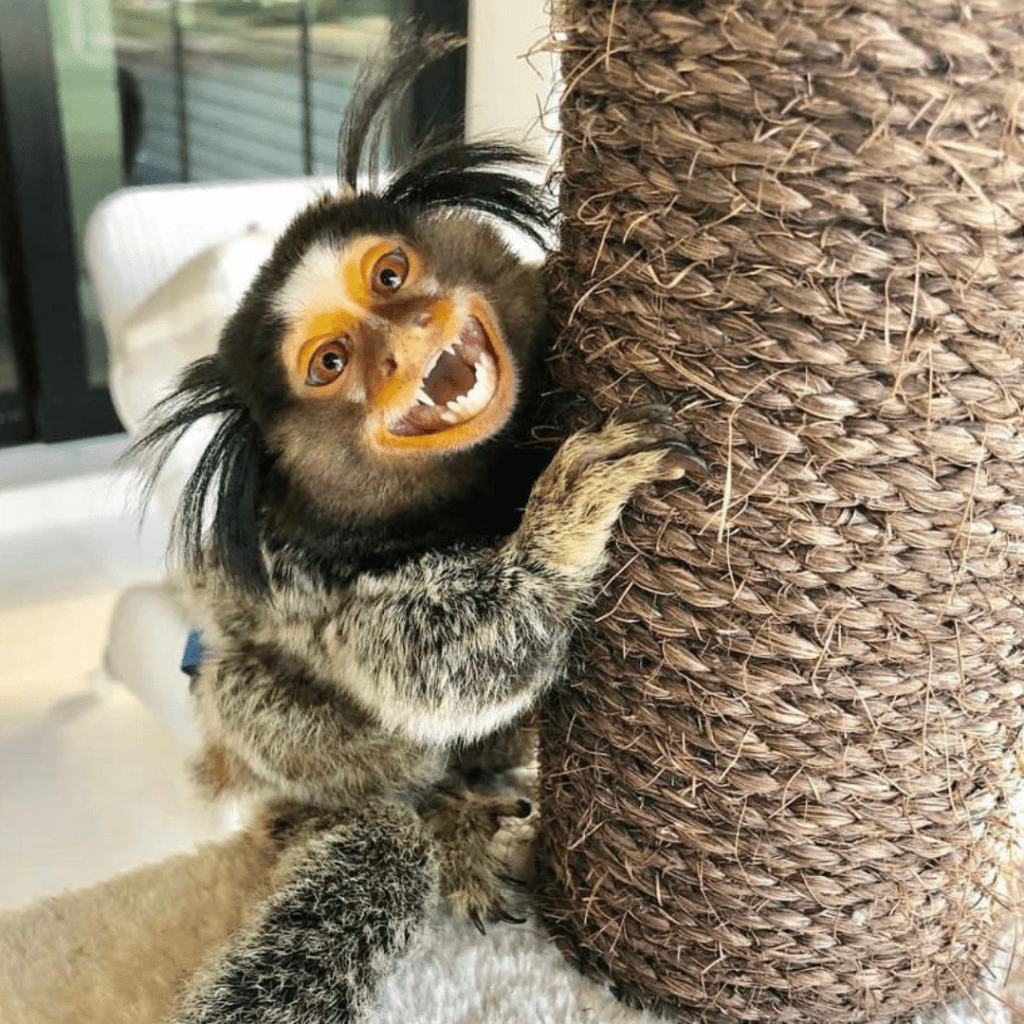 On Instagram, diddy shares an account with a friend and fellow marmoset named Yeti. Together, they've got nearly a million followers. The name of their page is "realdiddykong," and you can go have a look if you'd like to see these two monkeying around.
Alfred
2021 was the year that Friends actor Matthew Perry expanded his family by bringing in an adorable Doodle mix. He introduced the pup to the world with a silly Instagram post that had about one and a half million likes.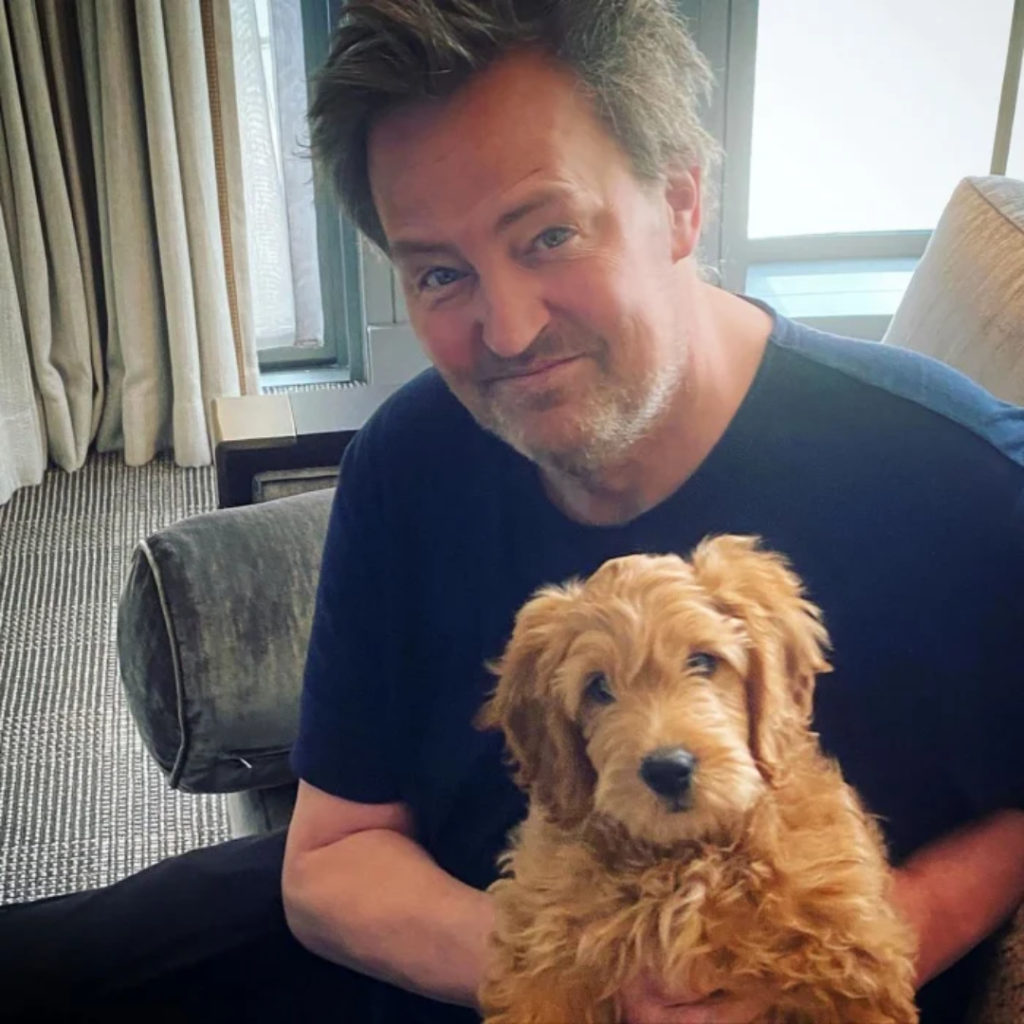 Alfred's full name is Alfred Doodle Perry. His page has racked up a good number of followers pretty quickly, and for a good reason—who could possibly resist following a page filled with photos of that cutie having fun with his dad?
Finn
Amanda Seyfield isn't just a Golden Globe-nominated actress; she is also a staunch animal lover. She has horses, donkeys, chickens, goats, ducks, and a farm cat. To round out the long list, she also has Finn, the dog that Amanda says changed her life.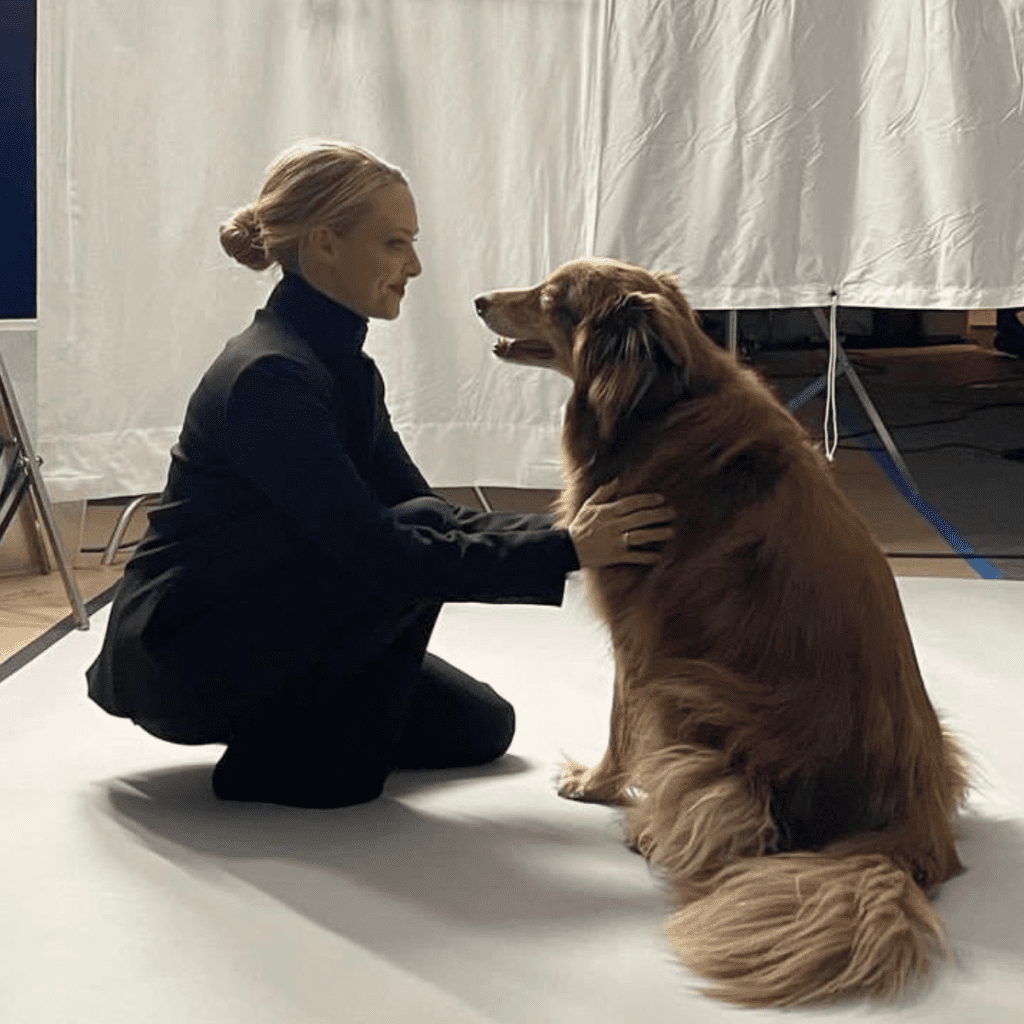 Finn's Instagram account is loaded with all sorts of photos of him and his mom. From pictures of playtime with pals to some snaps taken on the beach, this doggo's social media page is brimming with tons of wholesome content.
Ollie
Ollie was the name of comedian Ricky Gervais's Siamese cat. Ollie was adopted in 2003, but she sadly passed away in 2020. She had a massive following on Twitter, and her account is still up and running to this day.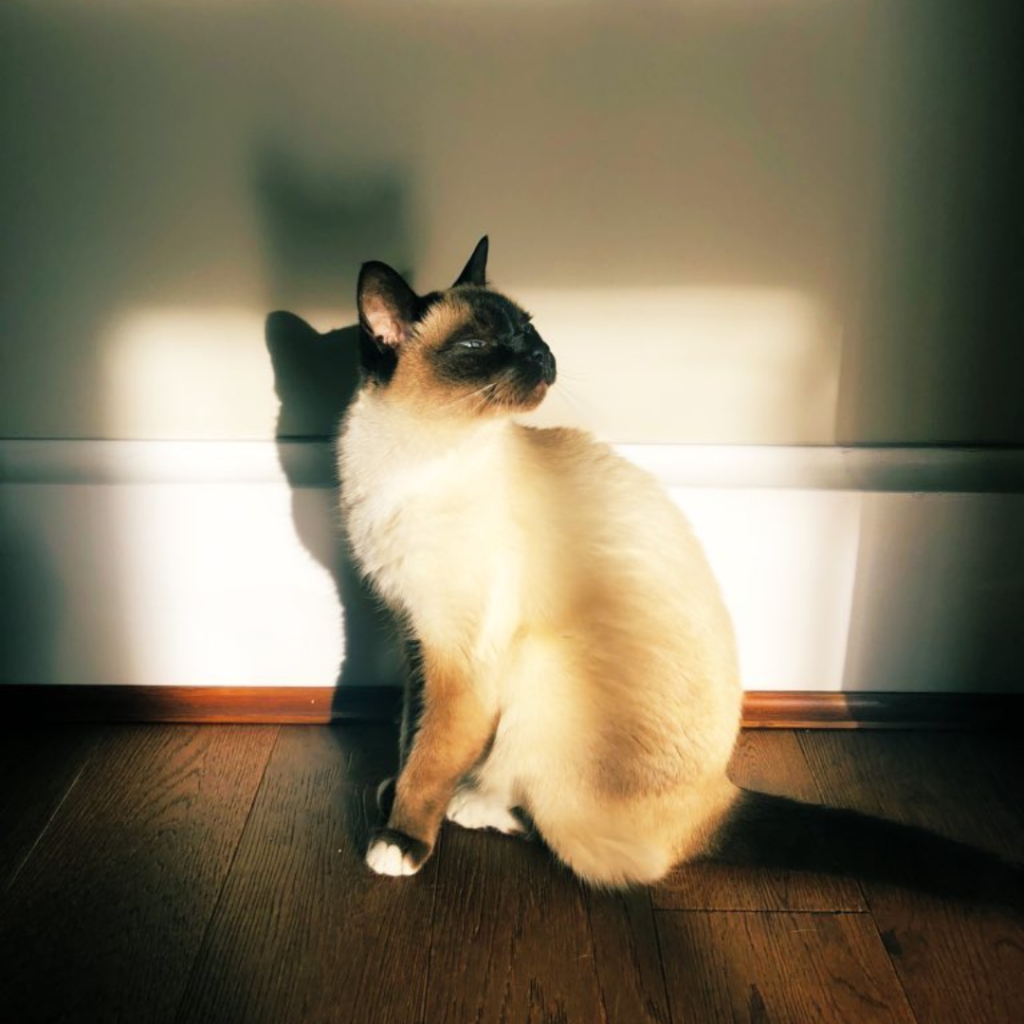 Despite her passing, the account still has tens of thousands of followers. Tweets of Ollie and her friends are all over the page, and if you scroll down to pre-lockdown times, you will also see some posts of Ollie with her family.
Jiff Pom
While the legendary Christiano Ronaldo might be the most followed person on social media, Jiff Pom is one of the most followed animals on all platforms. The Pomeranian dog is an internet sensation that works as a tv personality and social media influencer.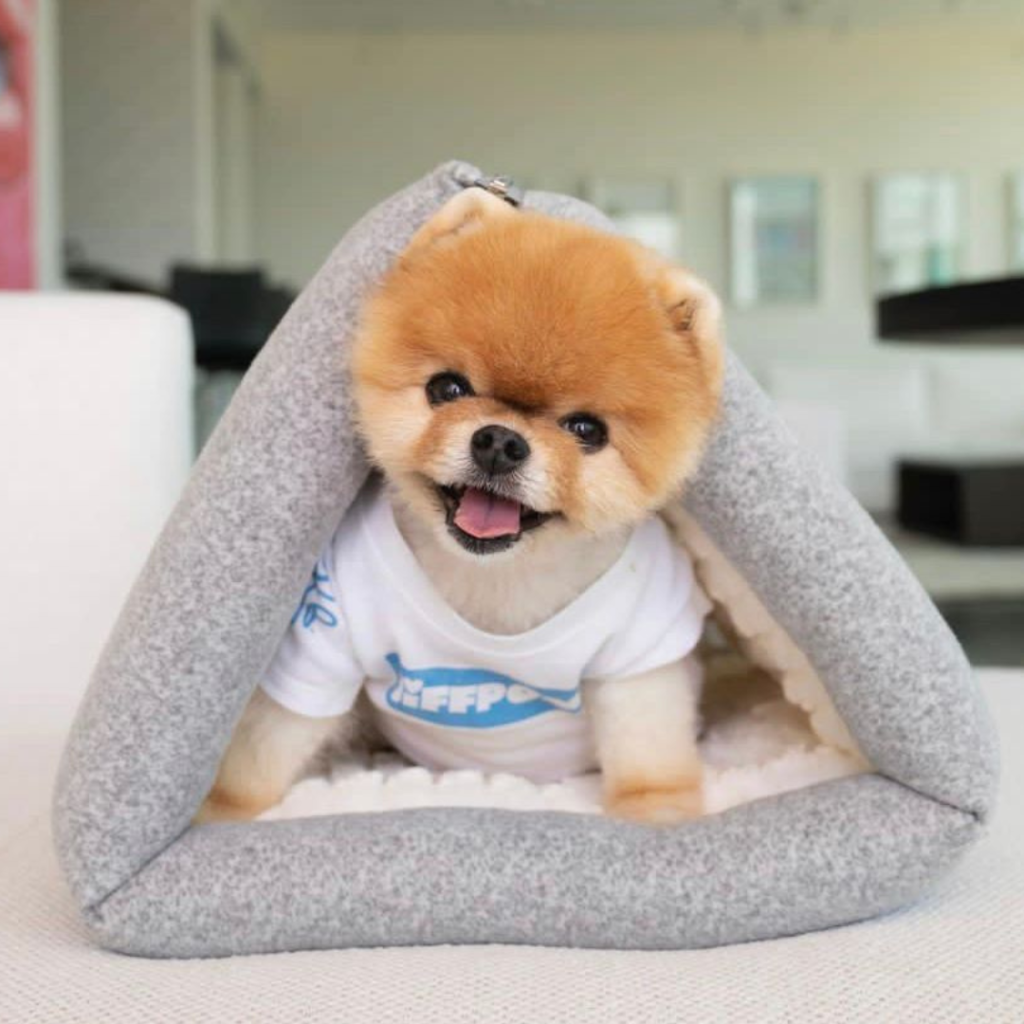 The cute little pooch has nearly ten million followers on Instagram and more than twenty million followers on TikTok. Every one of his breathtakingly adorable posts on both platforms garners hundreds of thousands of likes. We aspire to be like Jiff Pom when we grow up.
Miss Asia
Lady Gaga is an absolute icon. Having won multiple Grammys, Academy Awards, and one Golden Globe Award, she's as multifaceted as legends come. Besides all of her accolades, she's also amassed a sizeable social media following—and so have her dogs!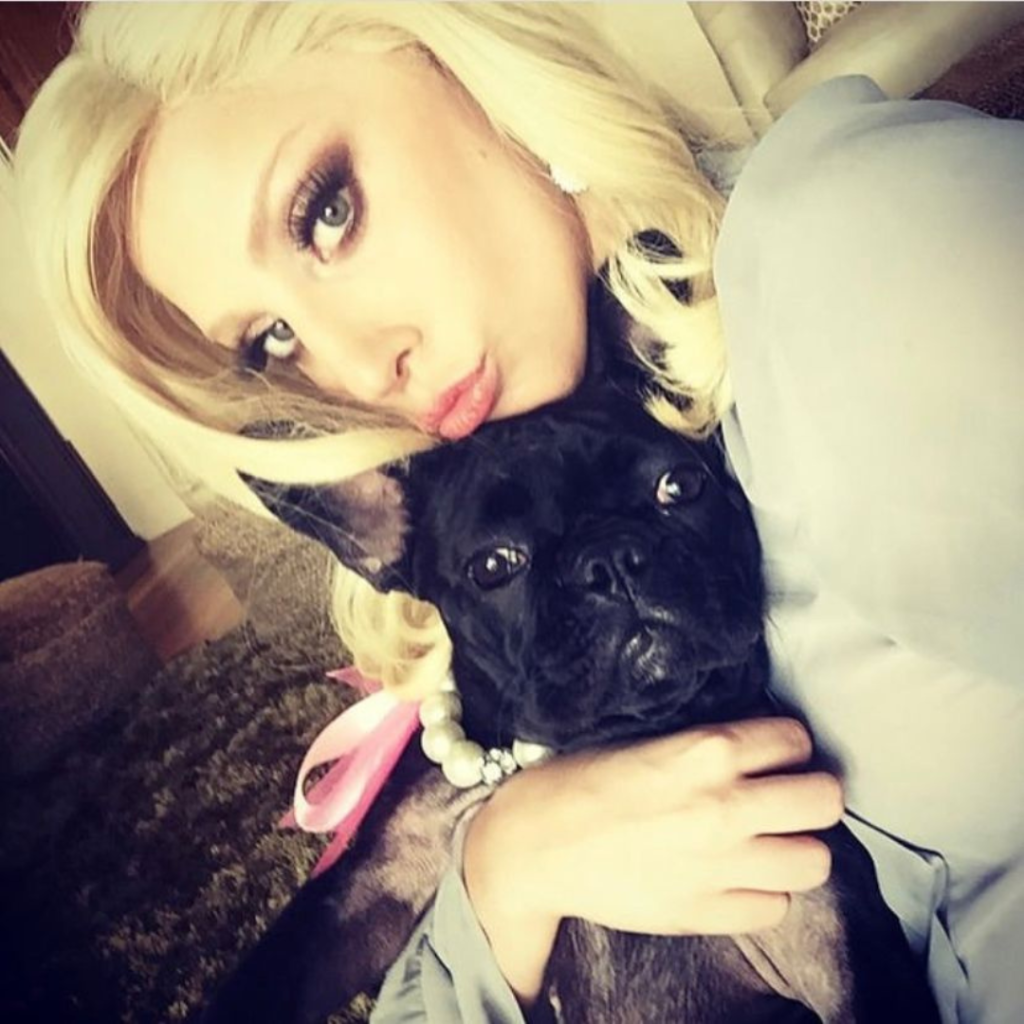 Lady Gaga's little pooches have their own personal social media accounts. They've also got a decent following of dog lovers and enthusiastic fans following their pages. There's tons of content on there about their days and escapades. We're gaga for these cuties.
Juniper
It's relatively easy to come across a celebrity dog or cat, but an exotic animal? Now, that's unique—and so is Jupiter. She's a domesticated fox who descended from fur farm foxes. Juniper is now living happily in a home filled with rescues.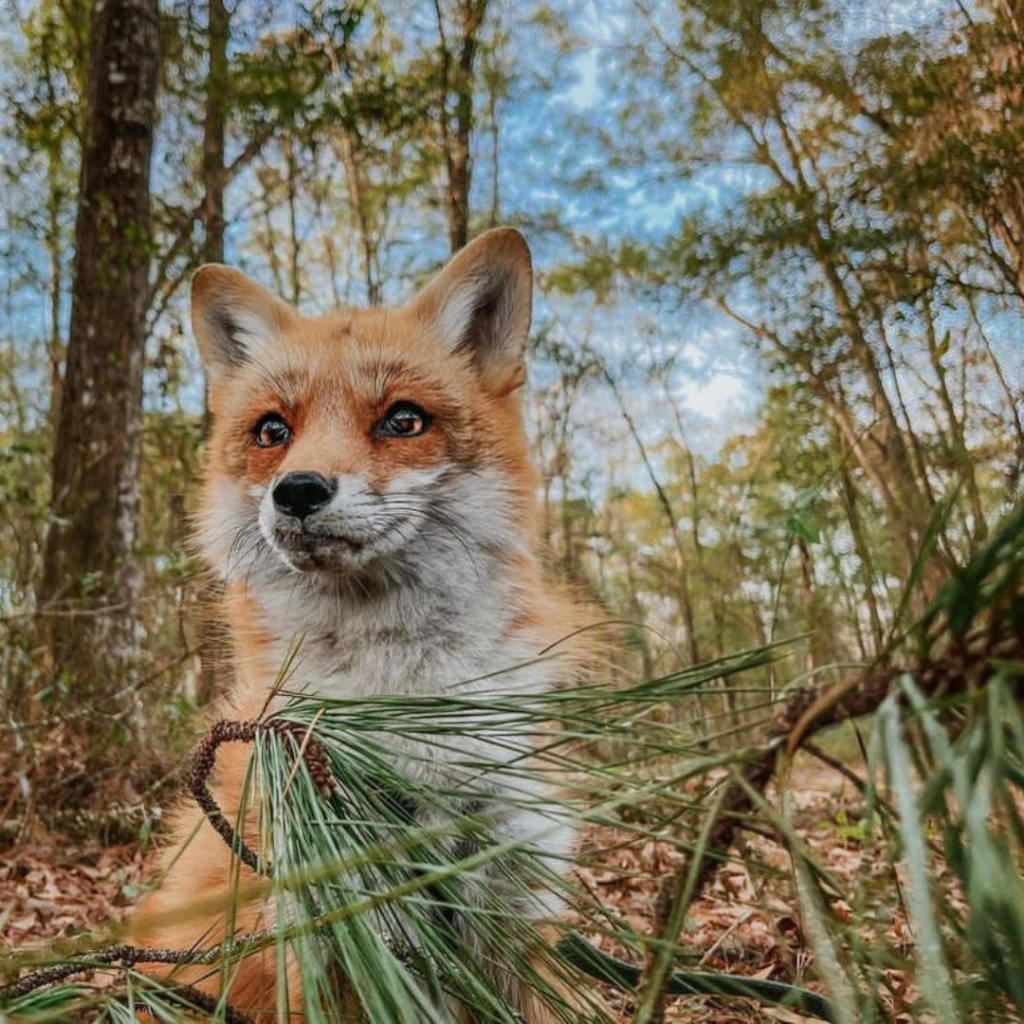 Juniper's account has thousands of posts of the North American red fox having a bunch of fun with her friends and getting up to all sorts of shenanigans. She has been able to touch hearts and has earned herself millions of followers.
Tuna
Just like his fellow petfluencers, Tuna is another pet who has gained a large online following due to his unique facial features. This Chihuahua Dachshund crossbreed is a rescue with a considerable overbite. Tuna and his tiny teeth have taken the world by storm.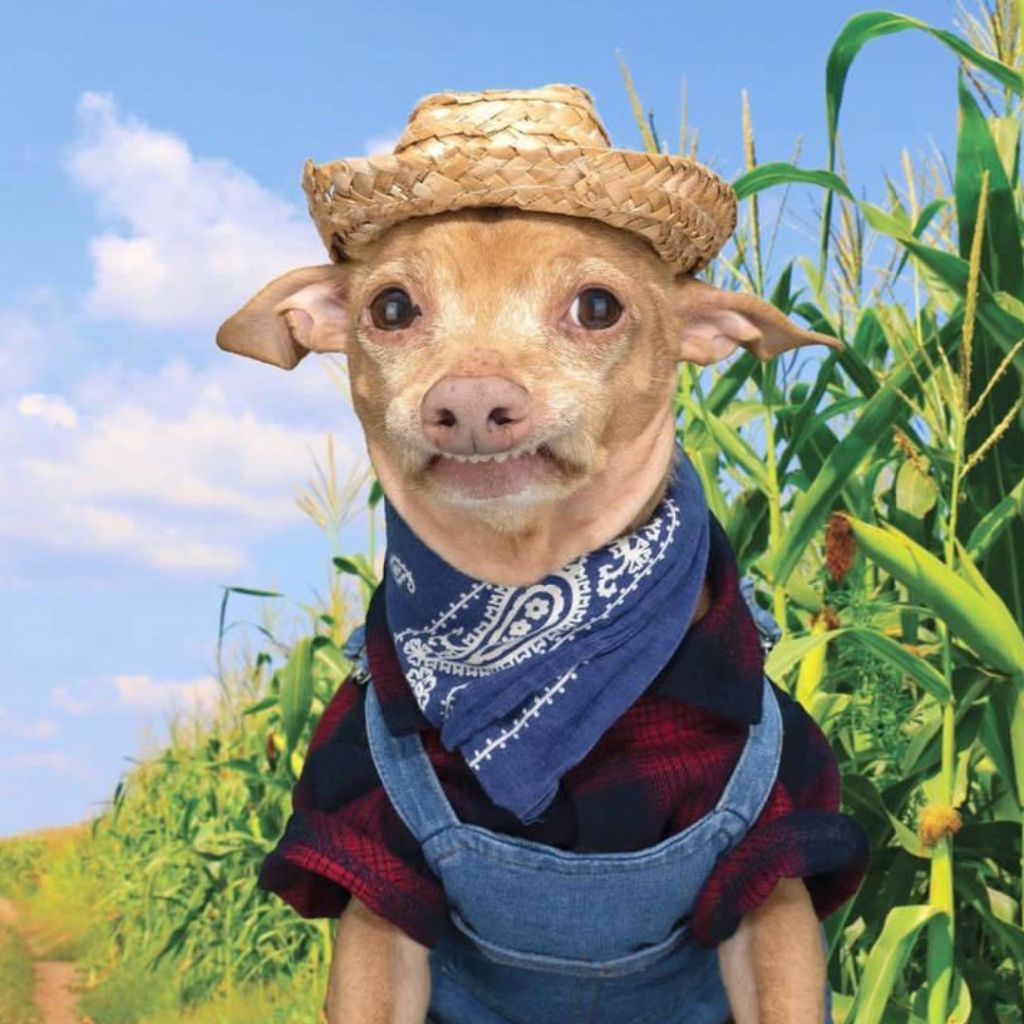 His rise to stardom started with Instagram featuring him on their page. Tuna is now an internet sensation with millions of followers and has even been nominated for a People's Choice Award. And as if that wasn't enough, the Chiweenie is also an ambassador for animal rescue.
Redford
The Emily In Paris star, Lily Collins, adopted a rescue dog with her husband, Charlie, back in 2019. The cute pooch is a Pug and Terrier mix named Redford, and he's got his very own Instagram account with the handle "redforddog."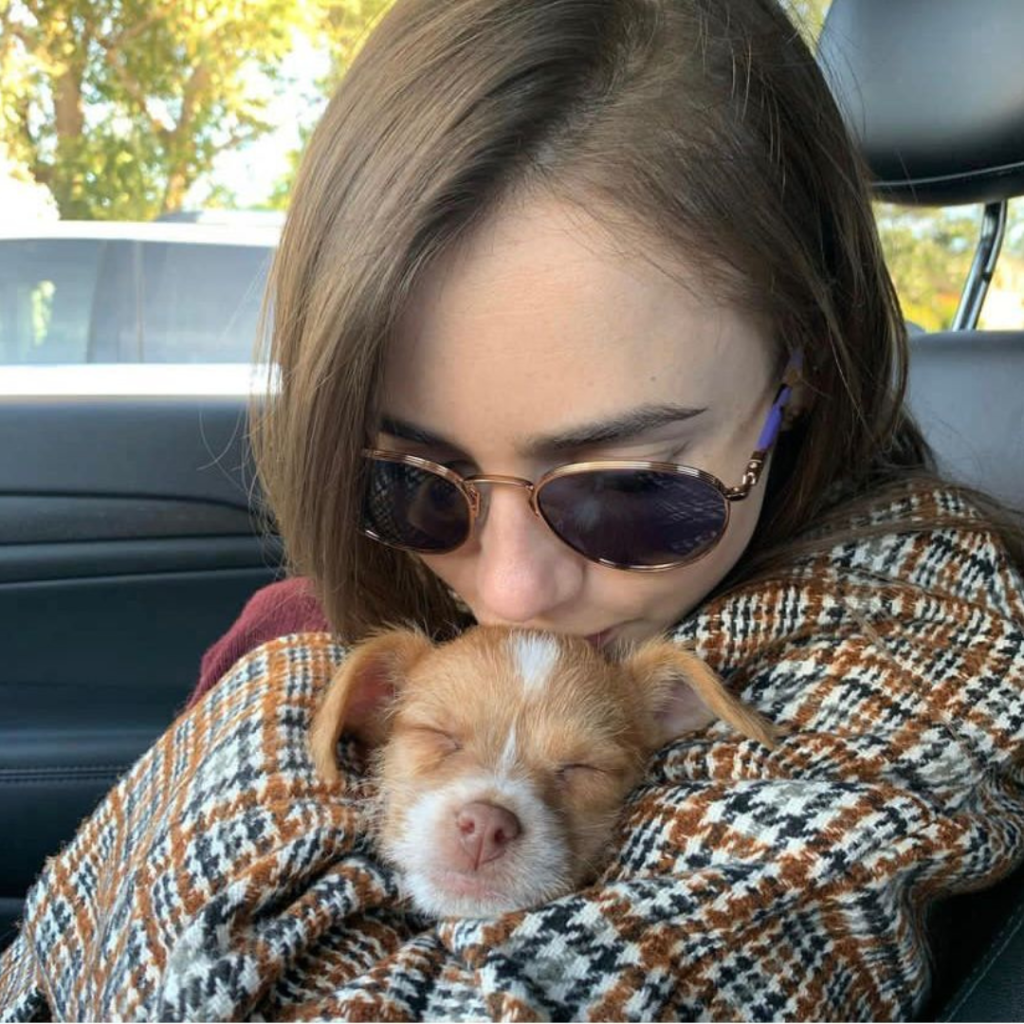 Lily herself has got bucketloads of photos on her page of the dog, but it's still great that he's got a dedicated account just for himself. His parents manage the social media account, but he gets all the glory. Just as well.
Walter
The Bachelorette alum, Shawn Booth, is the dad of a cutie named Walter. He was adopted in 2020 when Shawn was dealing with the loss of his 11-year-old Golden Retriever, Tucker. Shortly after the adoption, Shawn set up an Instagram account for his furry friend.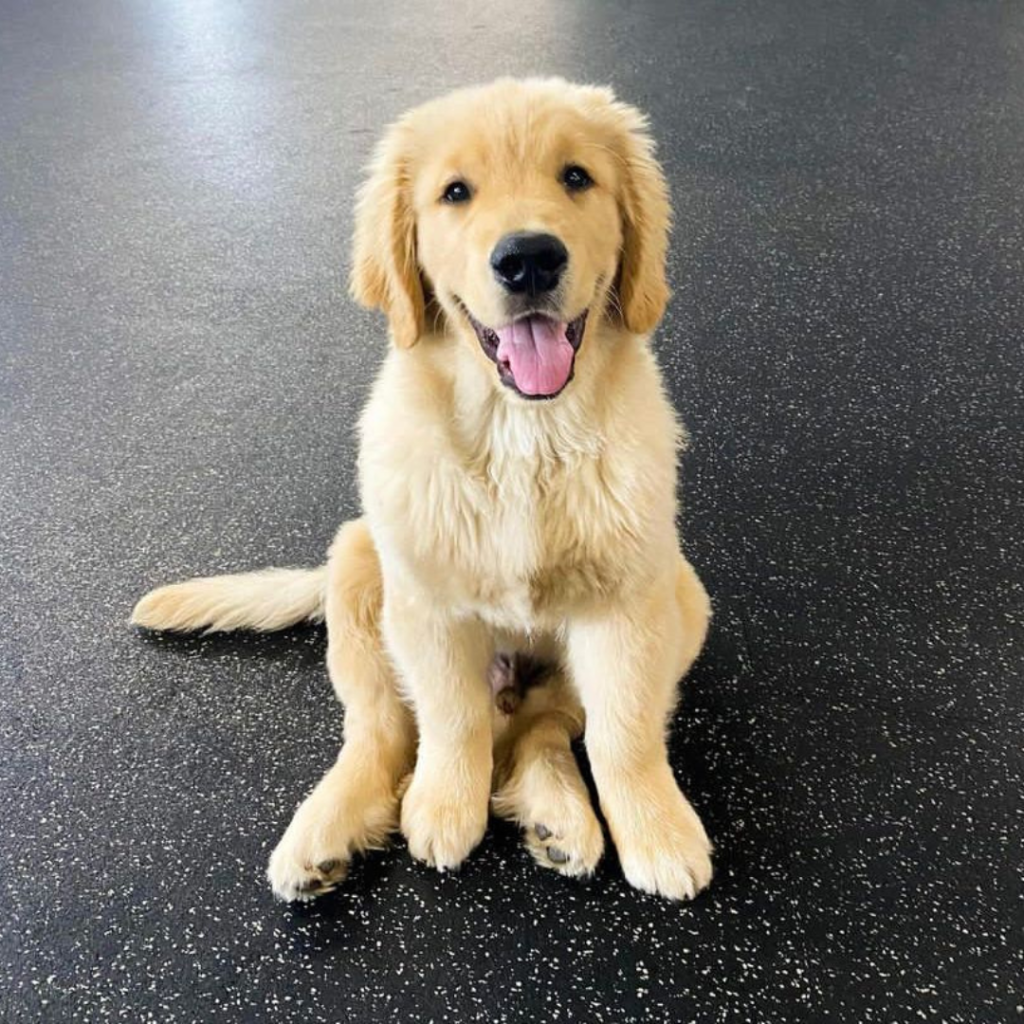 Walter's got thousands of followers, and his page is filled with product placements and photos of the pooch. In addition to being an Instagram star, Walter is also a regular at Shawn's fitness center. We've seen gym bros, but a gym dog? That's new!
Tommy
Katie Thurston is a certified babe and animal lover. The former Bachelorette is the proud mom of a black and white cat named Tommy. Although her social media pages are bursting with photos of Katie and her feline friend, she's got a dedicated one just for him.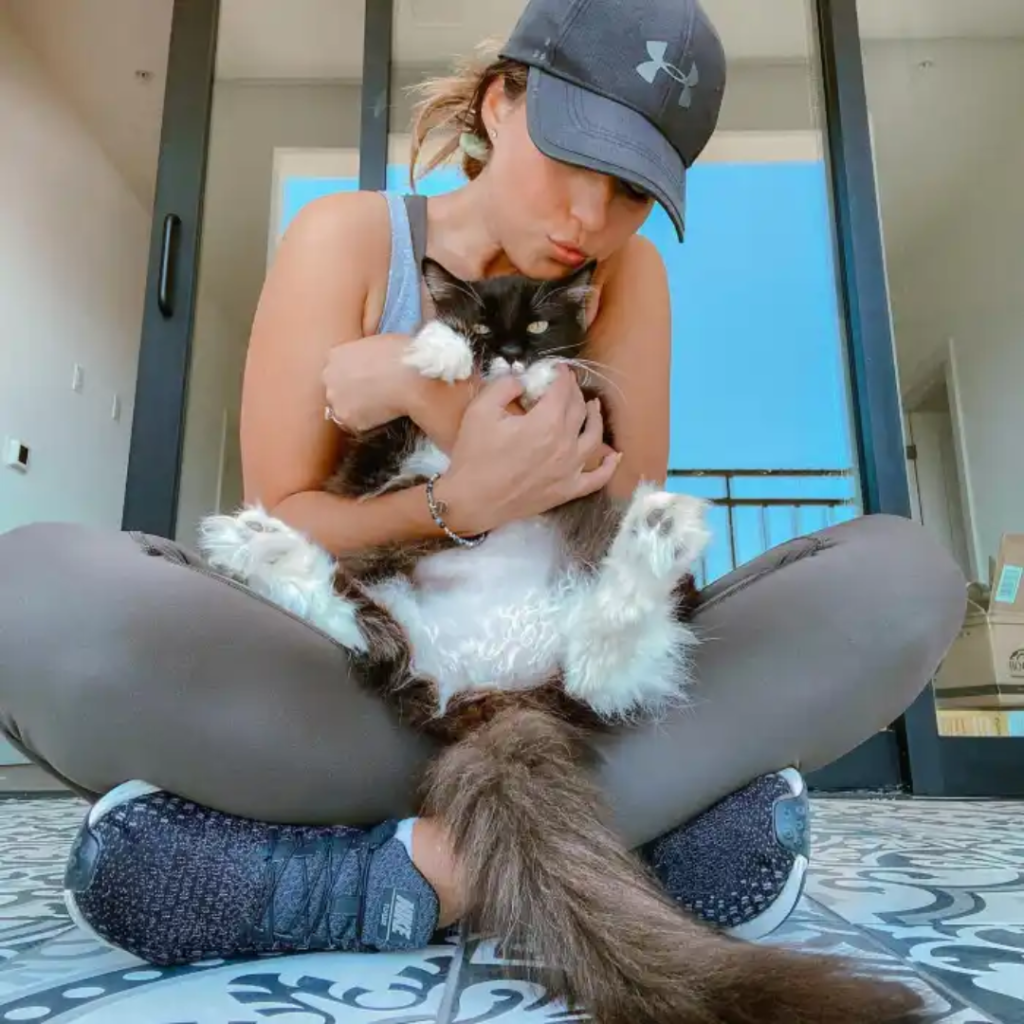 Tommy has even made an appearance on The Bachelorette. In fact, Katie adores cats so much that one of her suitors on the show decided to put on a cat costume just to impress her. Surprisingly, this strange courting technique worked. Love to see it!
Olive
David Beckham is best known as a legendary soccer star. He was already a well-known soccer player, but it was his highly publicized personal life that really cemented his celebrity status. Honestly, can you name a couple more iconic than Posh and Becks?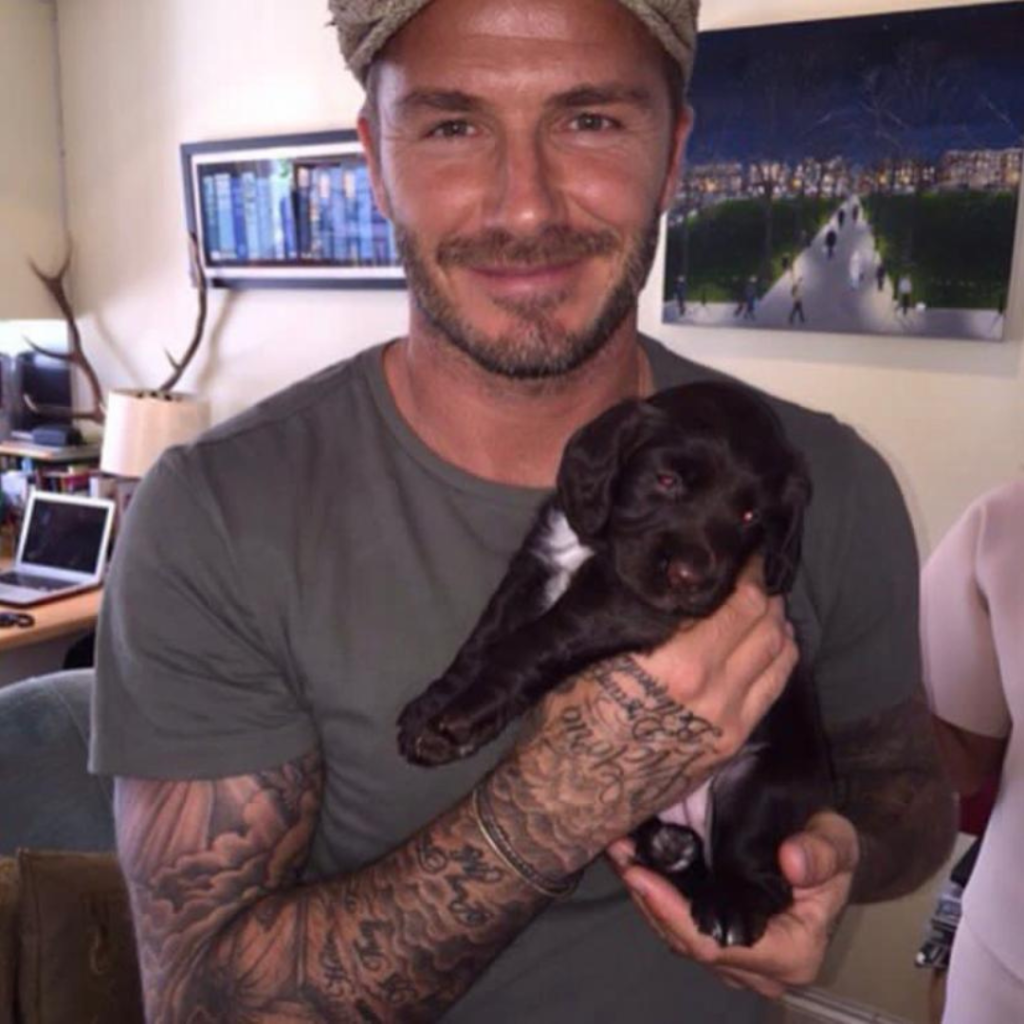 He's got a documentary about his life and his family members. One of these family members happens to be his cocker spaniel, Olive, who was adopted in 2015. An Instagram account was promptly set up for the new pup, which garnered a heap of followers within days.
Hilton Pets
If there's any celebrity who's vocal about their love for dogs, it's gotta be Paris Hilton. She's got tons of photos on her handles showcasing her little pups. It only makes sense that they've also got a separate Instagram account for themselves.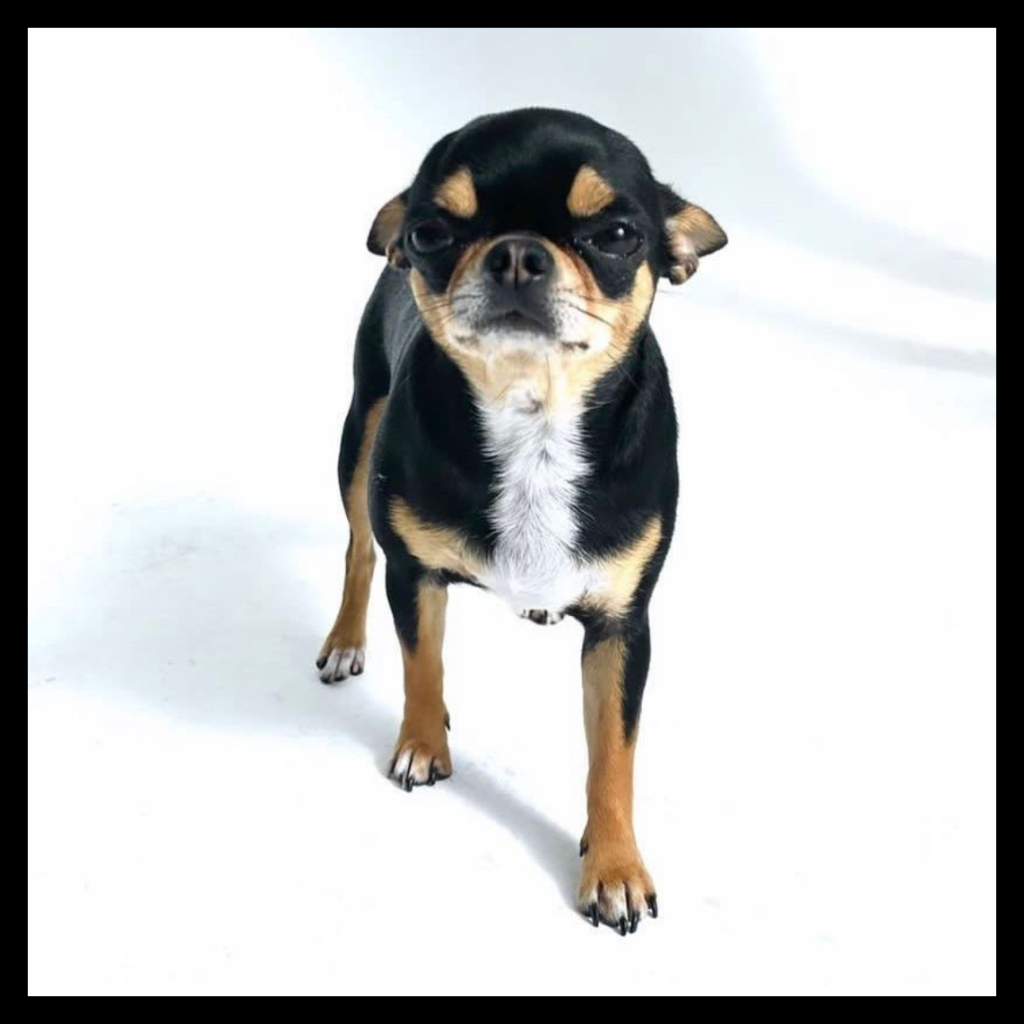 Besides the content she posts on her page, there is a lot more on their handle, "Hilton pets." There you can find all sorts of photos and videos of their everyday lives and the time they spend with their mom.
Norman
Norman, more popularly known as Norm, is an Instagram famous pug known for the adorable photos he takes with his owner, Jeremy, as they go on all sorts of adventures together. Go check out Jeremy's Instagram page to know just what we mean!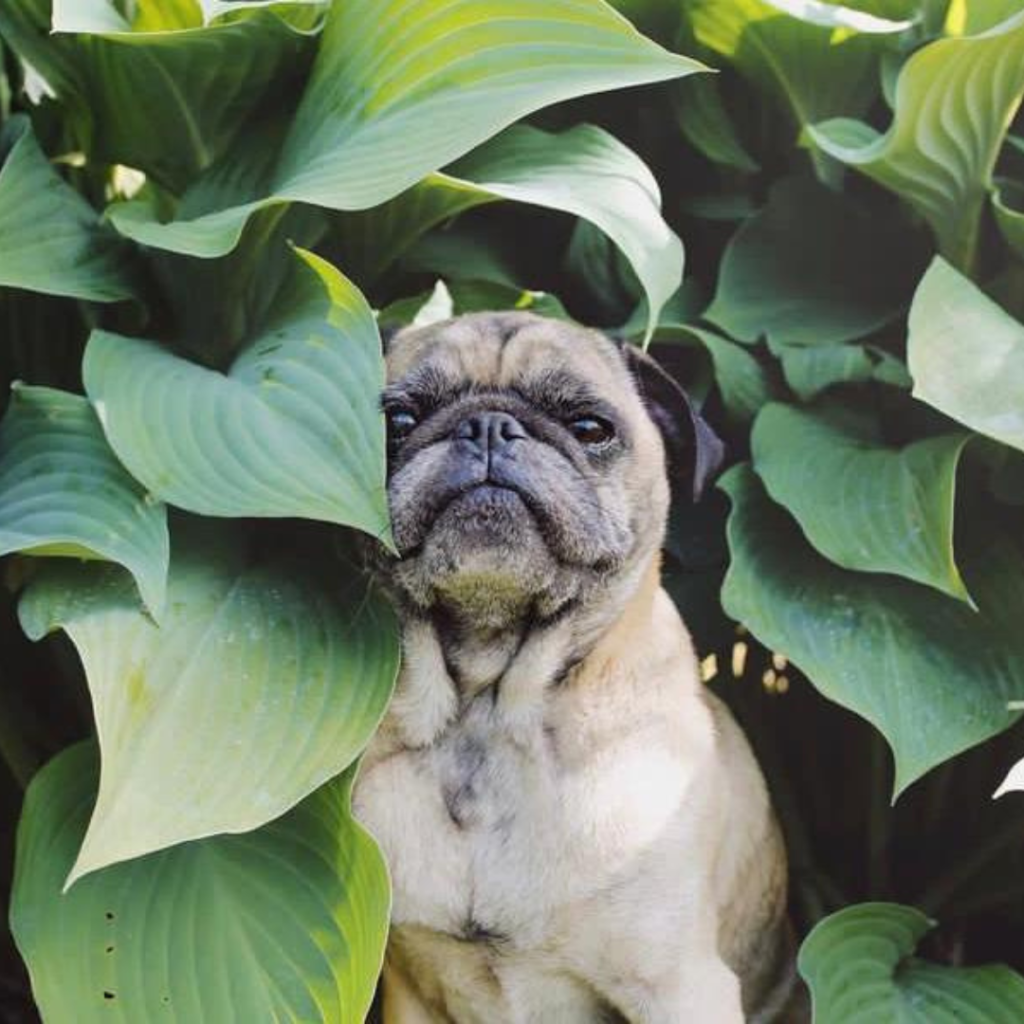 The account is filled with self-portraits of the pooch as well as tons of precious moments between the two. You can find pictures of Jeremy giving Norm baths and other humourous pictures of them together. A human-pet bond doesn't get cuter than this!
Max
Jennifer Lopez is the happy mother to two sweet kids, Max and Emme. She is also the "grandmother" to a Golden Doodle that she gifted her son. The pooch was named after his dad, her son and now has a social media account.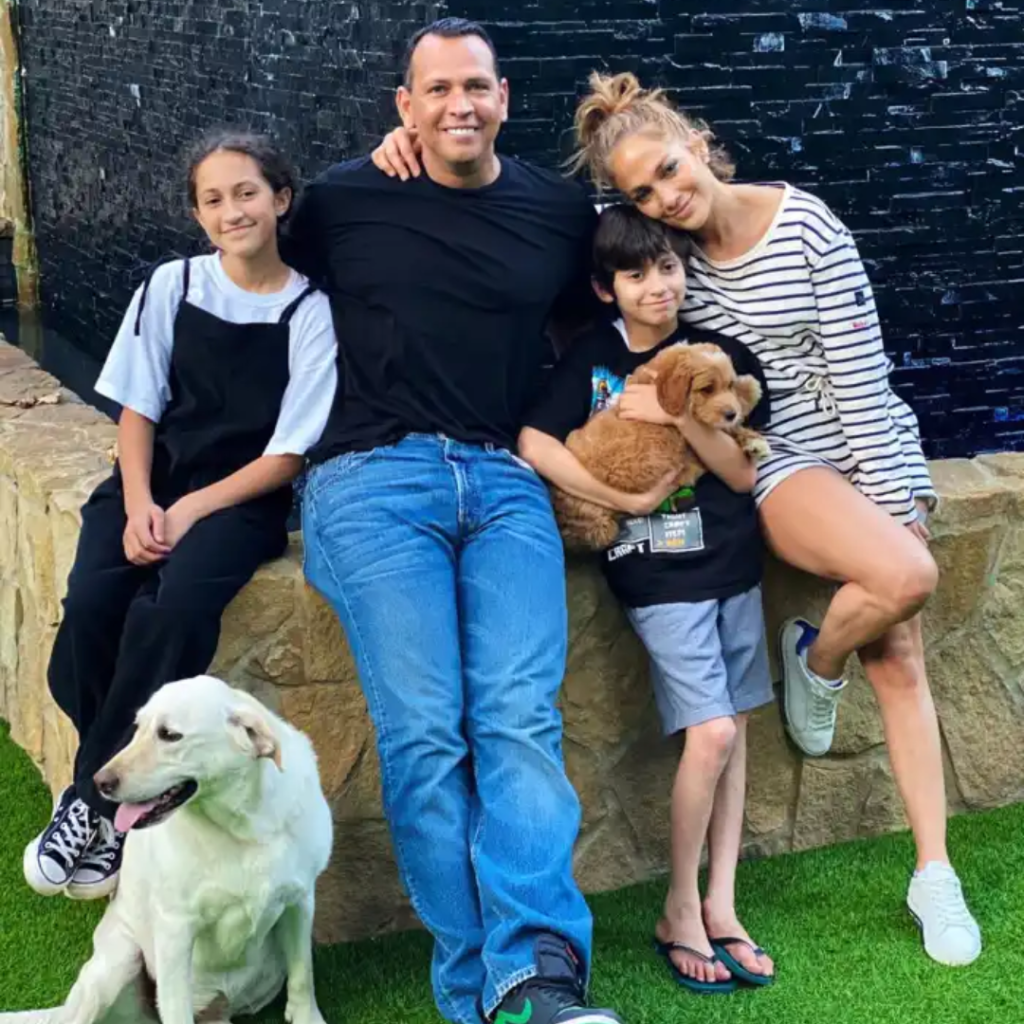 The page is filled with cute and heartwarming photos of the cute doggy playing around and spending time with the whole family. There are also a couple more shots of Max with the whole family on Jennifer's Instagram page. So, if you need a serotonin boost, you know where to look!
Ludwik
Loads of these celebrity pets have got pages filled with loads of wholesome content, and Ludwik is no exception. He is a famous guinea pig who joined Instagram in 2015 and has garnered plenty of followers with his adorable content.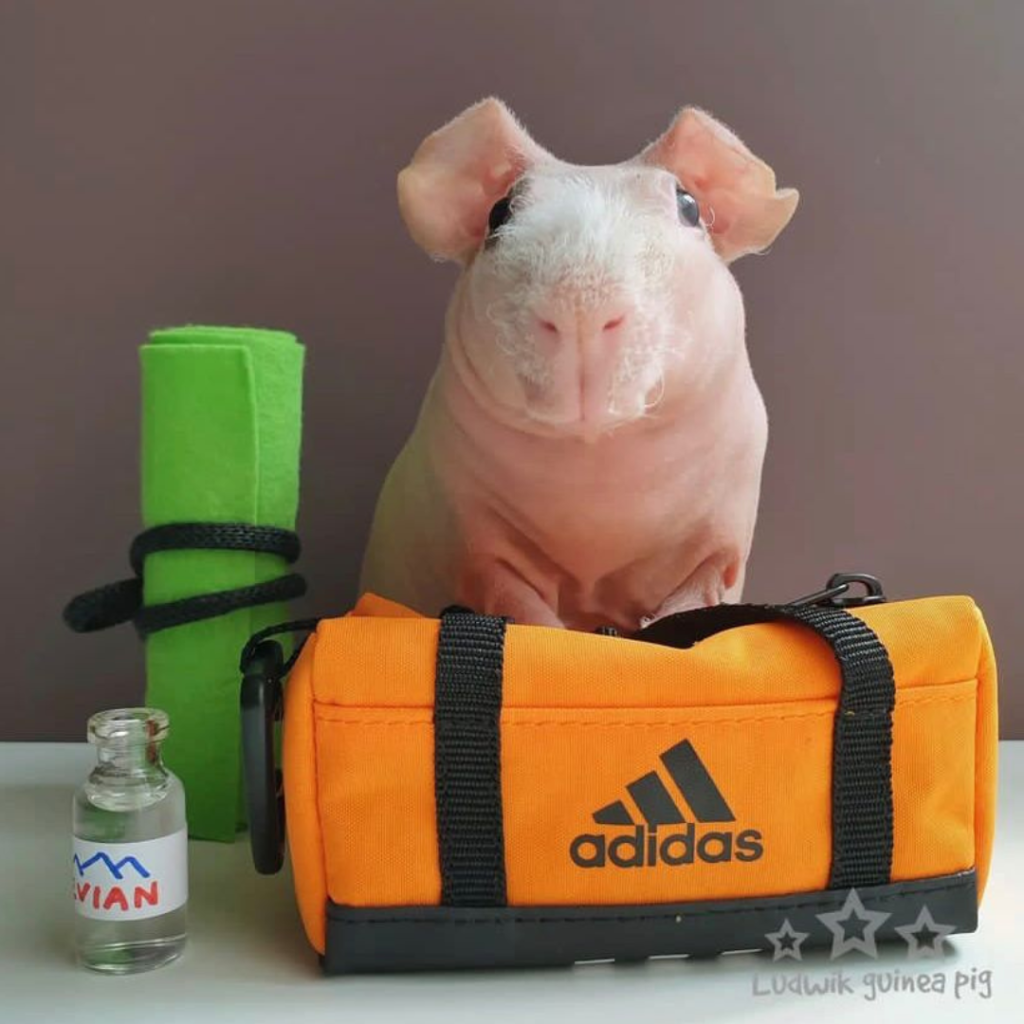 The hairless little dude was abandoned at a pet shop and rescued by his current owner. We can't imagine who would want to get rid of this precious face. His Instagram page is swarming with the most inspirational and humourous content.
Oliver
The former Miss USA and Miss Universe, Olivia Culpo, never actually saw herself as much of a dog lover. This goes to show that 2020 was really the year that changed everything. Amid the lockdown, she welcomed a toy Golden Doodle.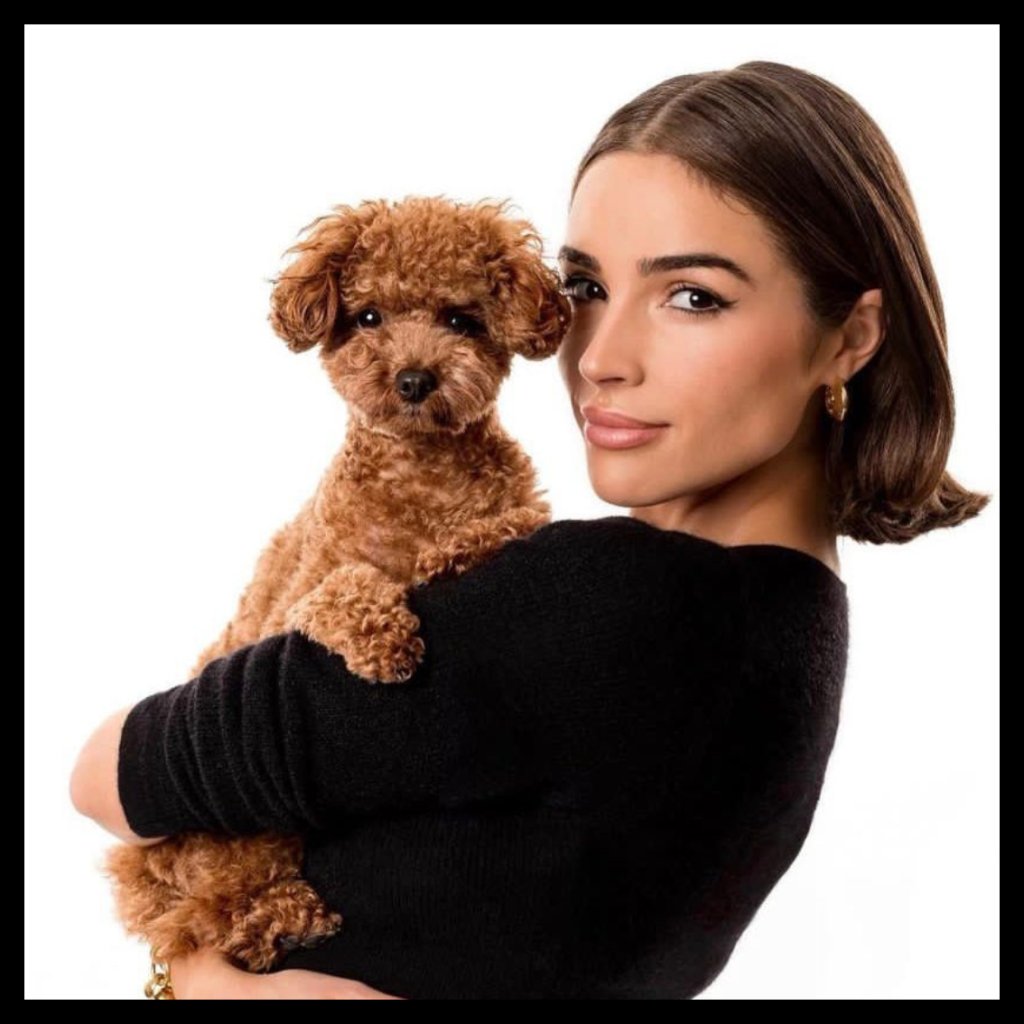 The charming little pooch is named Oliver Sprinkles Culpo McCaffrey. Quite the prestigious name. He is just the cutest little thing, and from his Instagram page, it is pretty clear that he is very much loved by both of his parents.
Pokee
Pokee is a cute hedgehog who was bought off a dog dealer when he was just eight weeks old. He's now a petfluencer and a Germany-based hedgehog who spends most of his time outdoors and going on the most amazing adventures.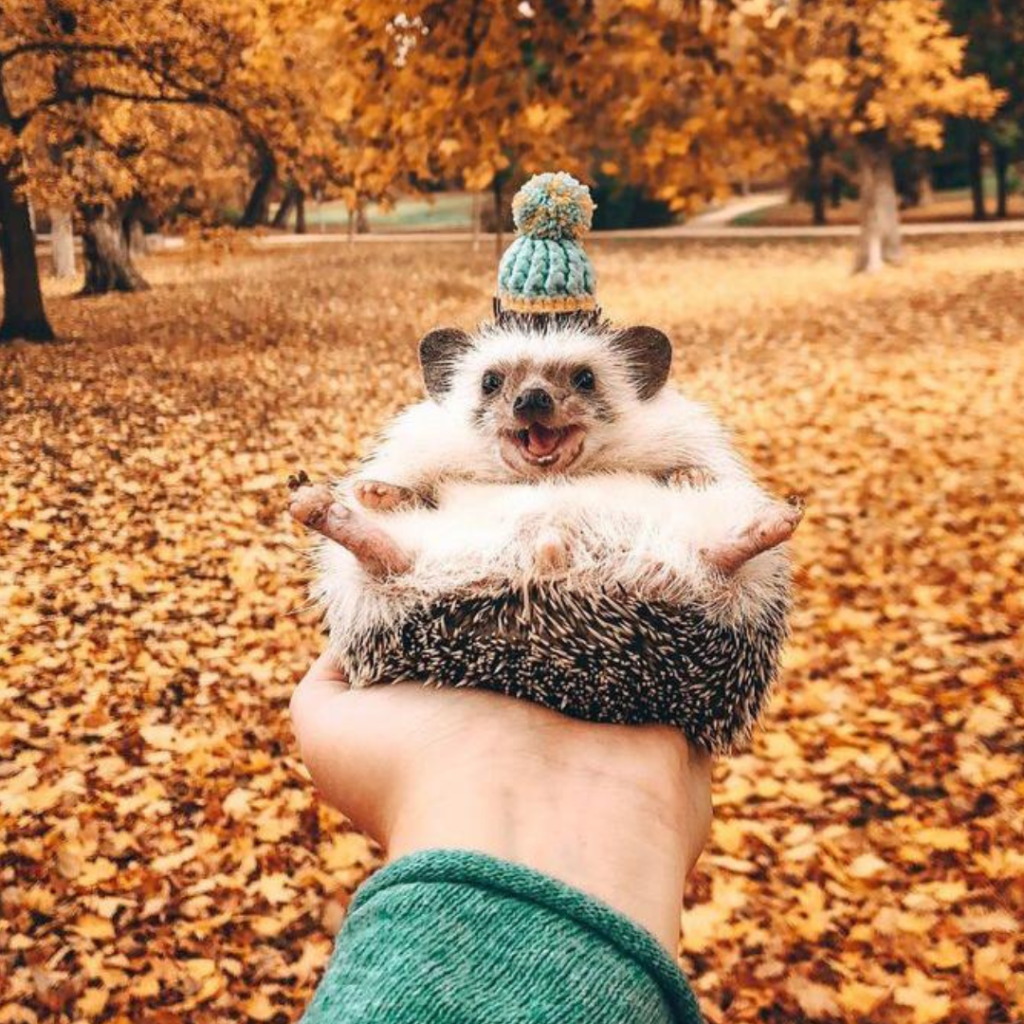 A scroll through Pookee's page will reveal tons of pictures of Pokee traveling the world with his owner and having fun with some of his other pet pals. Pokee's got about two million followers on the platform, and we can only expect that number to grow.
Ramen and Pinot
The Bachelor alums, Kaitlyn and Jason, decided to adopt their first Golden Retriever shortly after they began dating and when they moved in together. They named the little guy Ramen. Not long after, they got him a little brother named Pinot.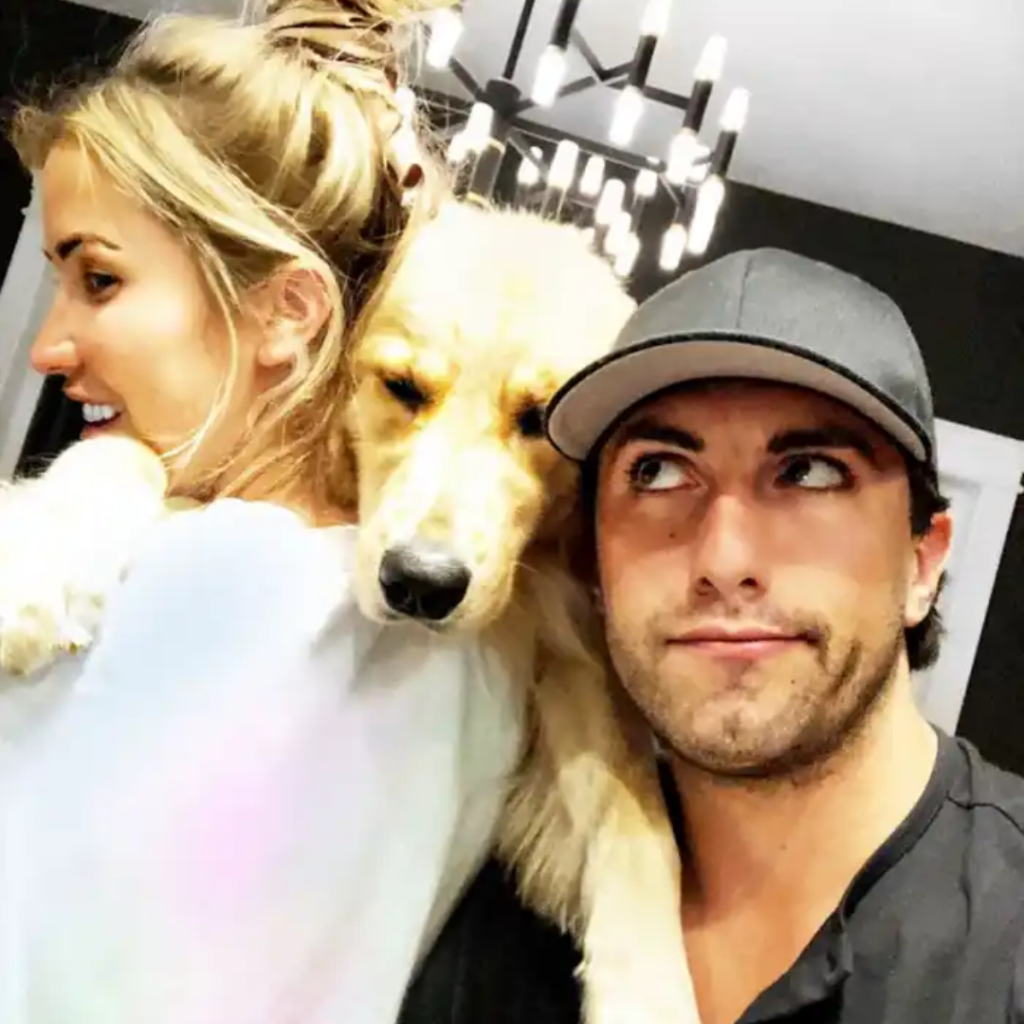 Ramen and Pinot are both rescue dogs and have their very own shared Instagram account. There are tons of adorable pictures of their time together and with their parents. If you'd like to check out this delightful duo, their handle is "ramenpairedwithpinot."
Nala
This list would be incomplete if we didn't include the most followed feline on the internet, a Siamese tabby mix named Nala. She was adopted from a shelter when she was just a couple of months old and is now a Guinness World Record holder and internet sensation.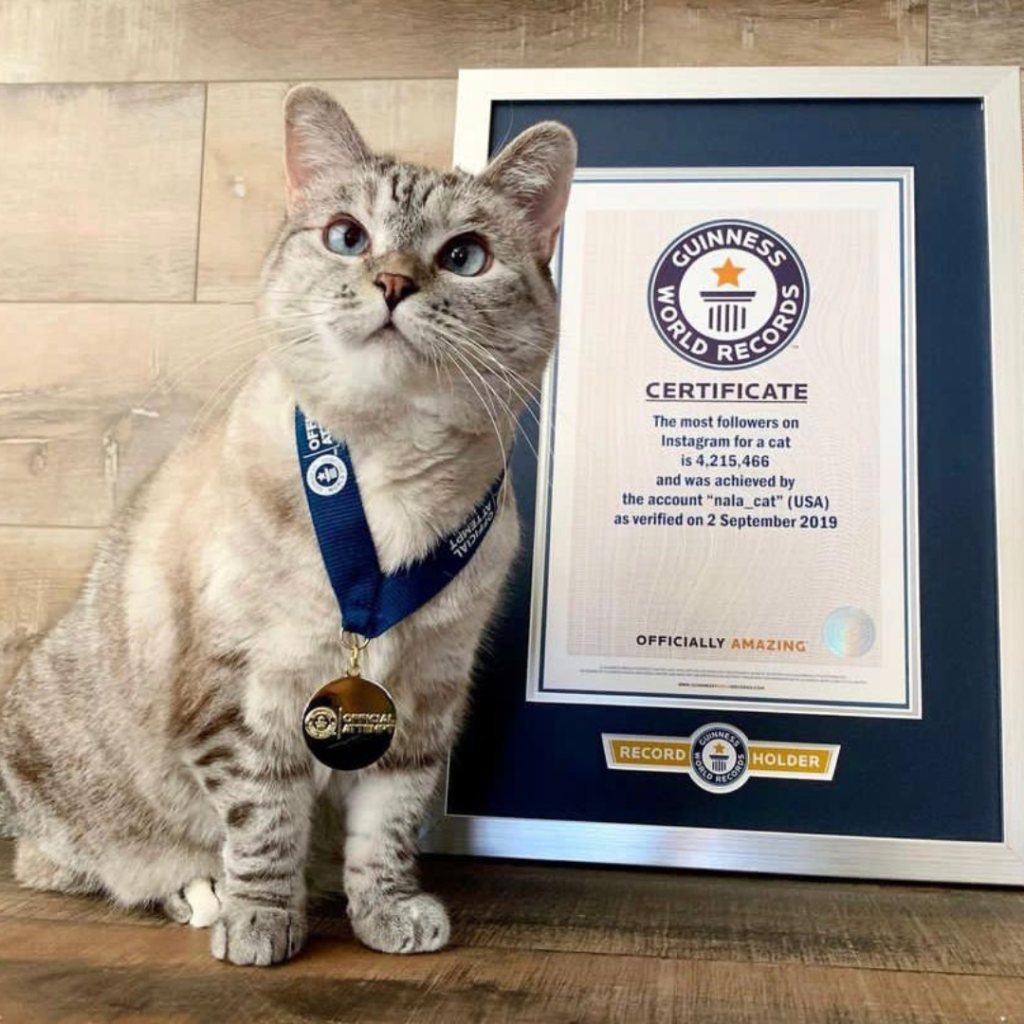 Nala also has her very own food brand and several millions of followers across all social media platforms that she has. Most of her page is filled with cute and adorable photos of her playing dress up and hanging out with her friends.
Kane
The American R&B singer and songwriter Trey Songz is the happy pet owner of a Frenchton puppy named Kane. The cute little pooch has got an Instagram page with more than a hundred posts and tens of thousands of dedicated followers.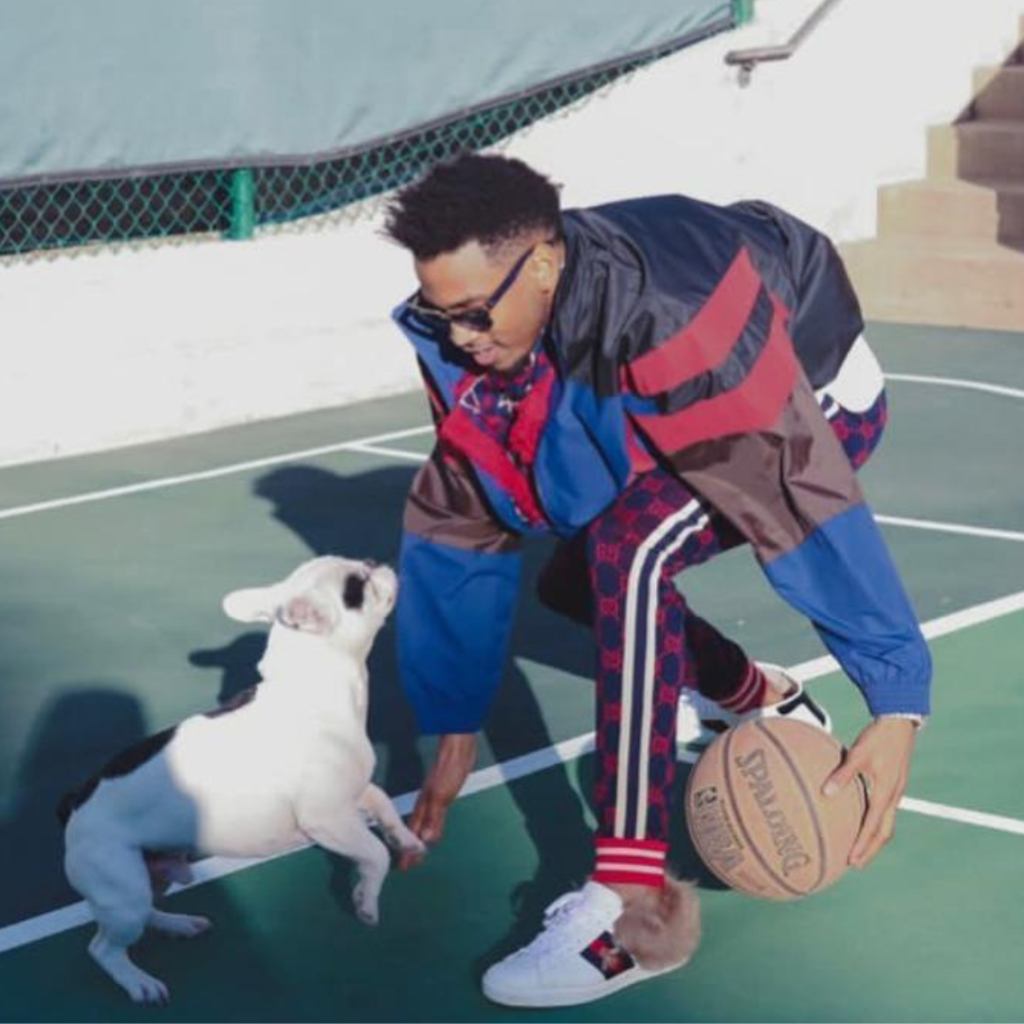 The page is filled with random photos of the black and white dog having fun, going on adventures as well as spending some quality time with his dad. There are a couple of silly ones, too, and we love each and every single one.
Maple
Maple is a golden British Shorthair who resides in the sunny state of California. He is a cute and cuddly kitty with more than half a million followers on Instagram and his very own website. Maple is a working man!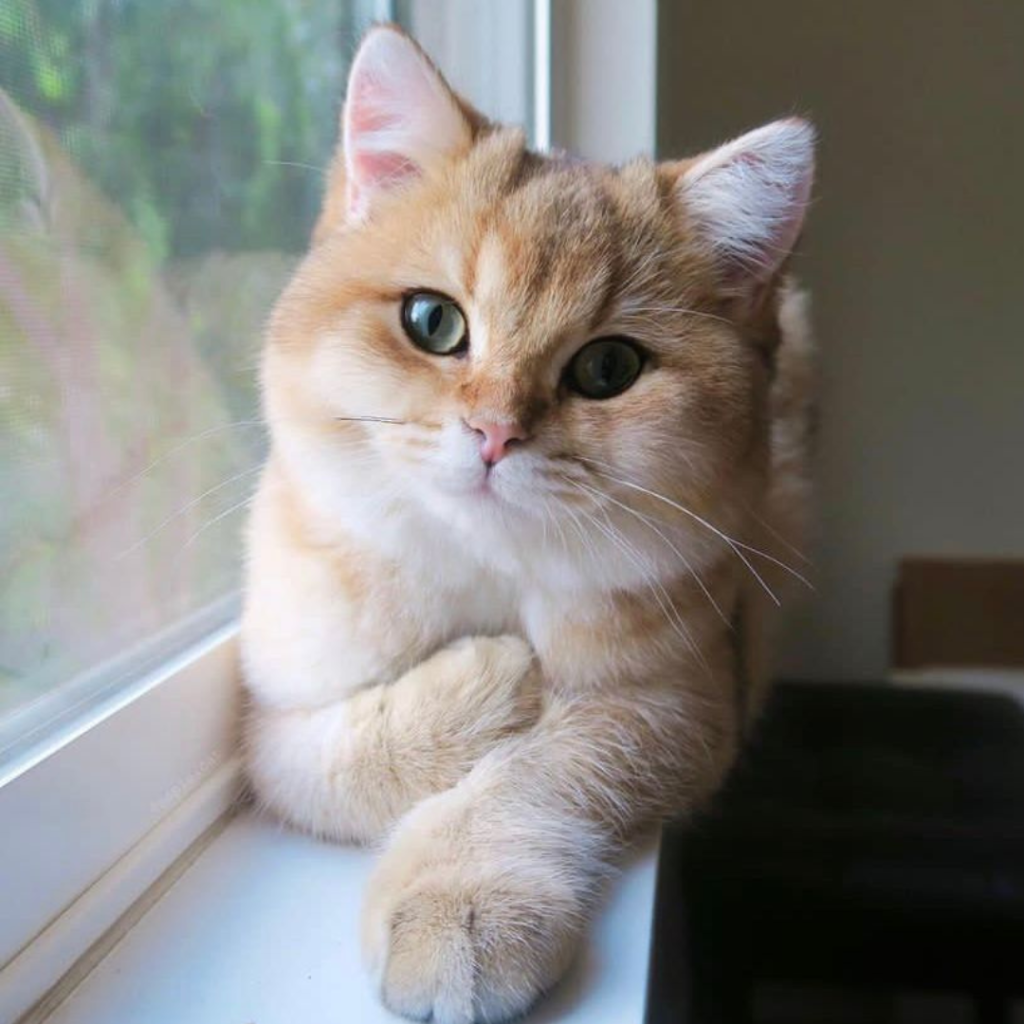 On his social media pages, there are tons of photos of him doing what he does best—being cute. On his website, you'll get to keep up with his latest news and shop his merch. From wallpapers of his portrait to pins that look just like him, it's every cat lady's dream.
Mosey
Mike Sorrentino, a fist-pumping Jersey Shore cast member, was gifted Mosey by his sister all the way back in 2012. Mosey had his very own Instagram account where pictures of him having fun with his loving family were frequently posted.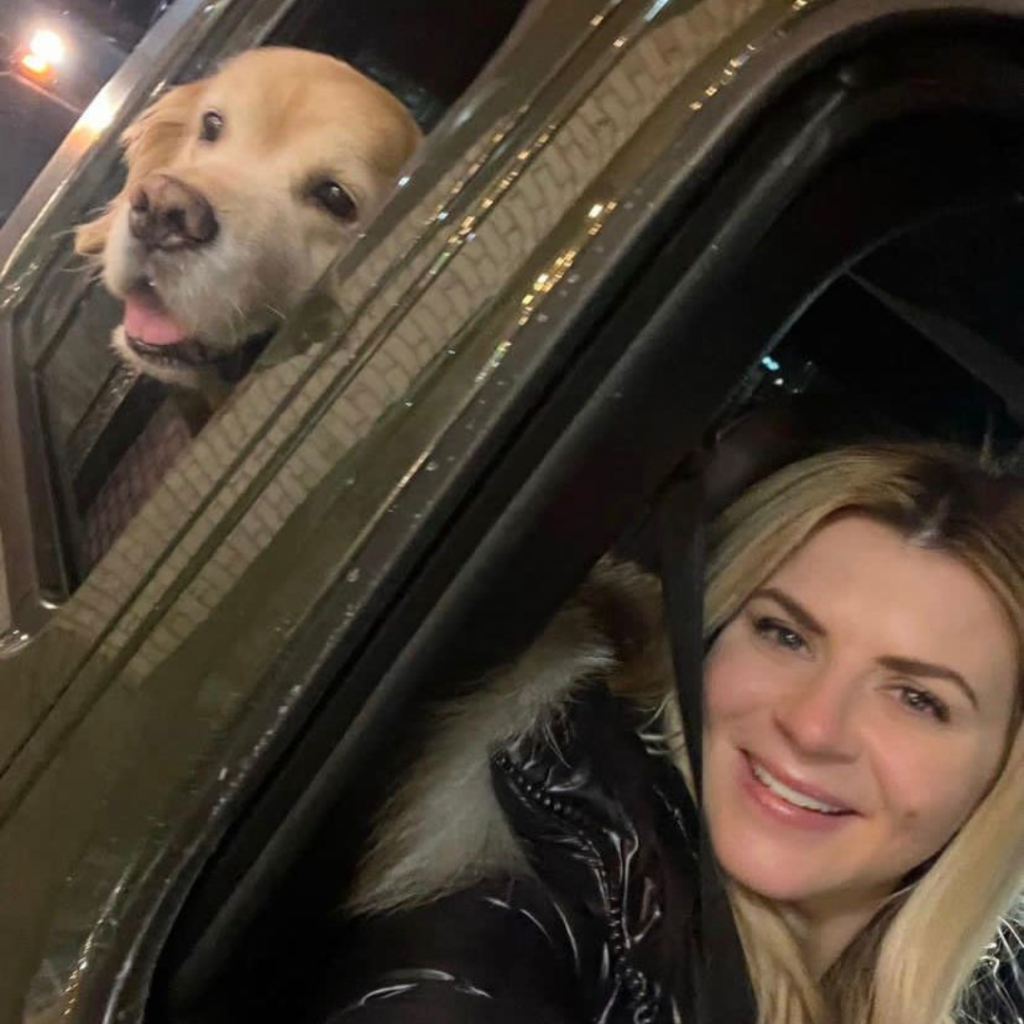 Unfortunately, Mosey struggled with cancer and eventually passed away in mid-2022. His account is still up, so we can always relive the moments the Golden Retriever shared with his family. And since we know that all good doggos go to heaven, we know that this pup is still having a grand ole time.
Bertram
Abandoned as a pup for being deemed too big by his horrible breeder, Bertram was rescued and put on a pet adoption site. That is where his owner, Kathy, found him. Now Bertram is finally part of a loving family.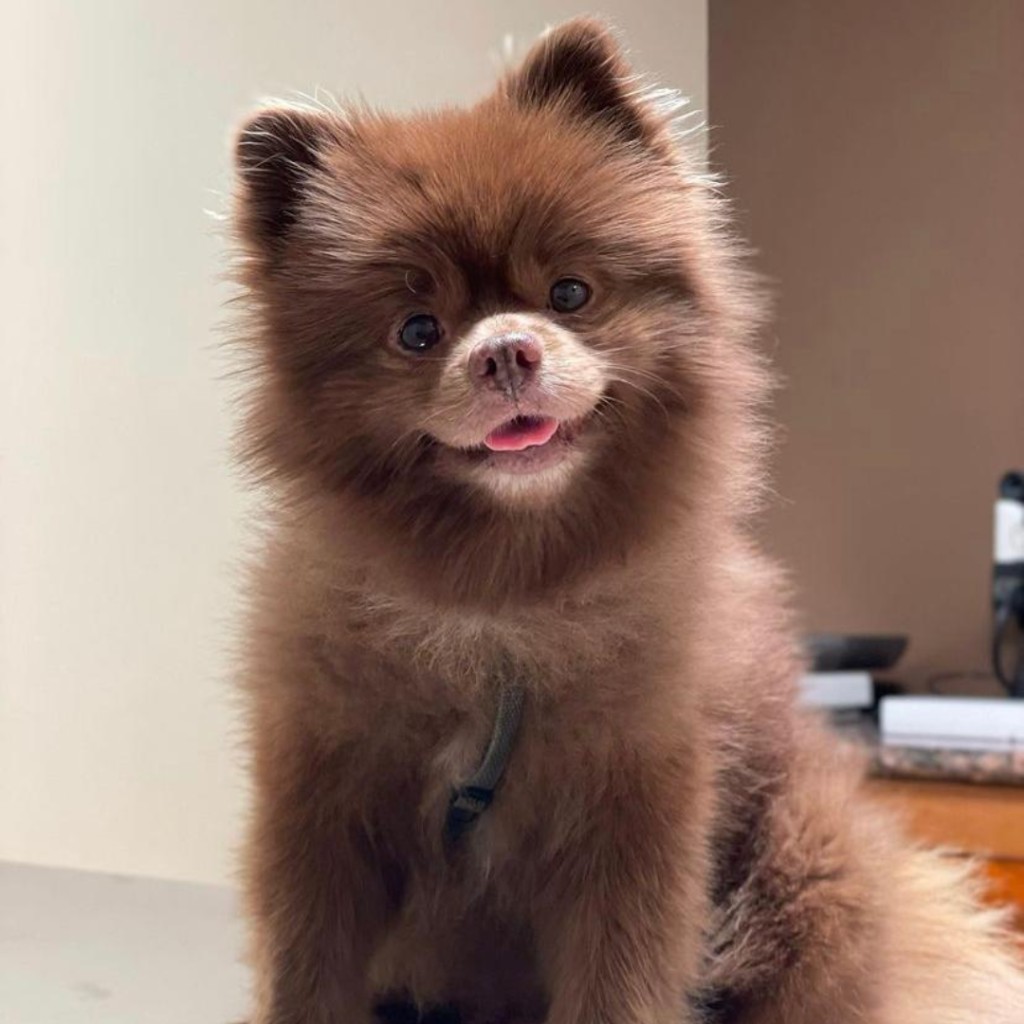 His is a tale of rags to riches because he went from being a rescue to being an internet sensation. Now, he's got nearly half a million followers on Instagram. The only thing "too big" about this precious pom is the smile on his face—and we aren't complaining!
Gary
Gary is a French Bulldog who was adopted by the late Carrie Fisher from her daughter, Billie. Gary was a service dog that helped Fisher with the mental health condition she struggled with at the time. He now has his very own verified Instagram account.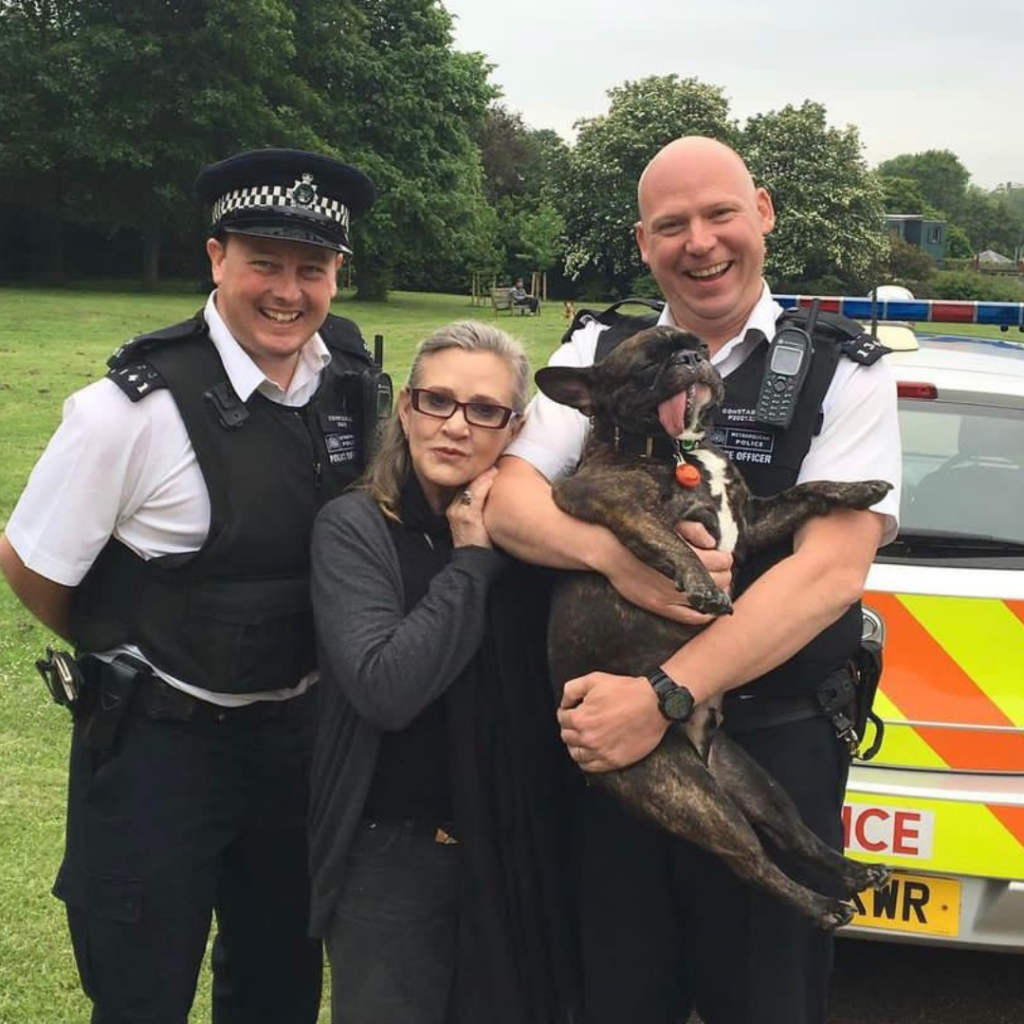 Gary was taken in by Carrie's former assistant after Carrie's death. Like many Americans, Gary has now retired to sunny Florida. His social media pages are still filled with heartwarming posts of the wonderful time that Carrie and Gary spent together.
Doug
Doug is a famous dog who was born in 2012. He's got a large internet and social media following. The Pug has also been the recipient of multiple awards—something which we find staggering. Who knew that awards for dogs existed?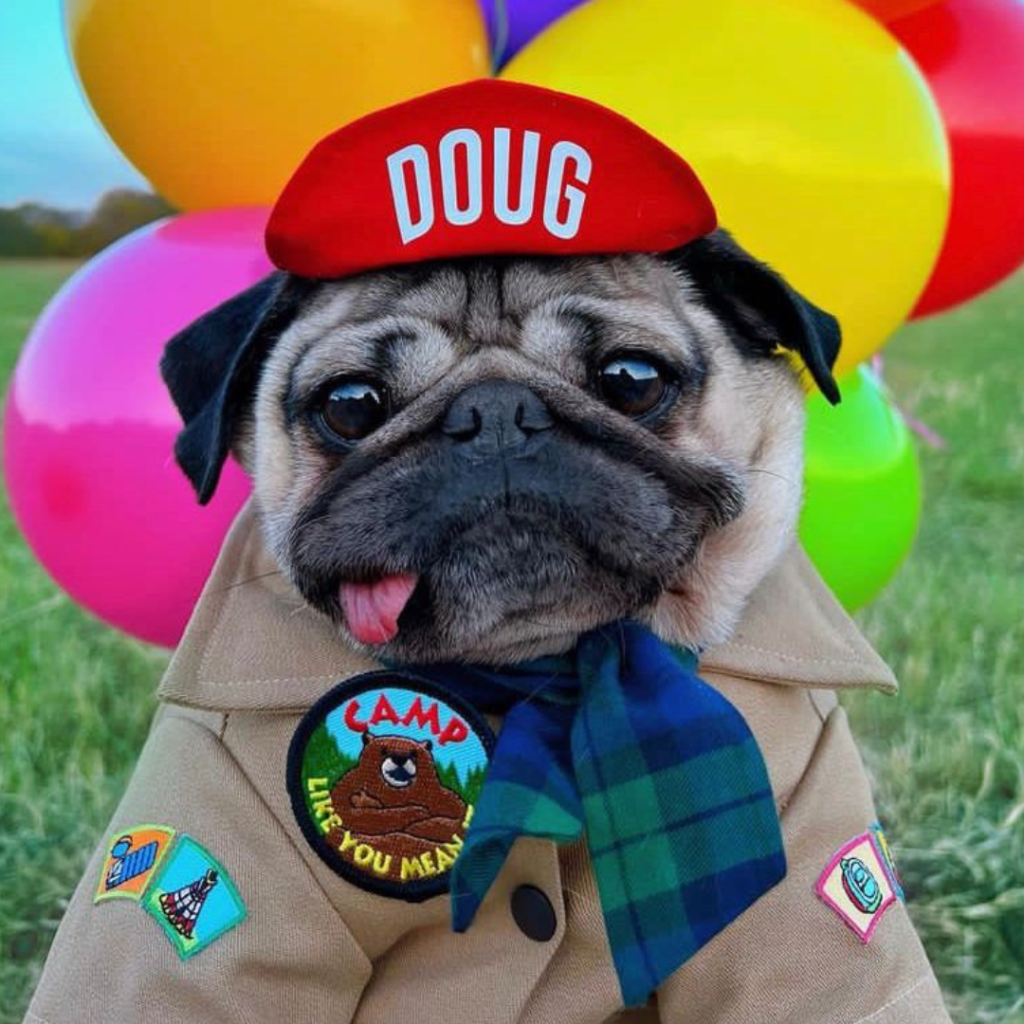 Doug has got a couple million followers on Twitter, Instagram, and TikTok. He is a true influencer because he even has his own merch. We aren't ashamed to admit that we would 100% spend all of our money on anything this sweet guy is selling.
Nugget
Of all the celebrity pets we've reviewed, Katy Perry's have got the most unique names. The musician and America Idol judge is the mom to two micro Teacup Poodles (an extremely small and cute dog breed) named Nugget and Butters.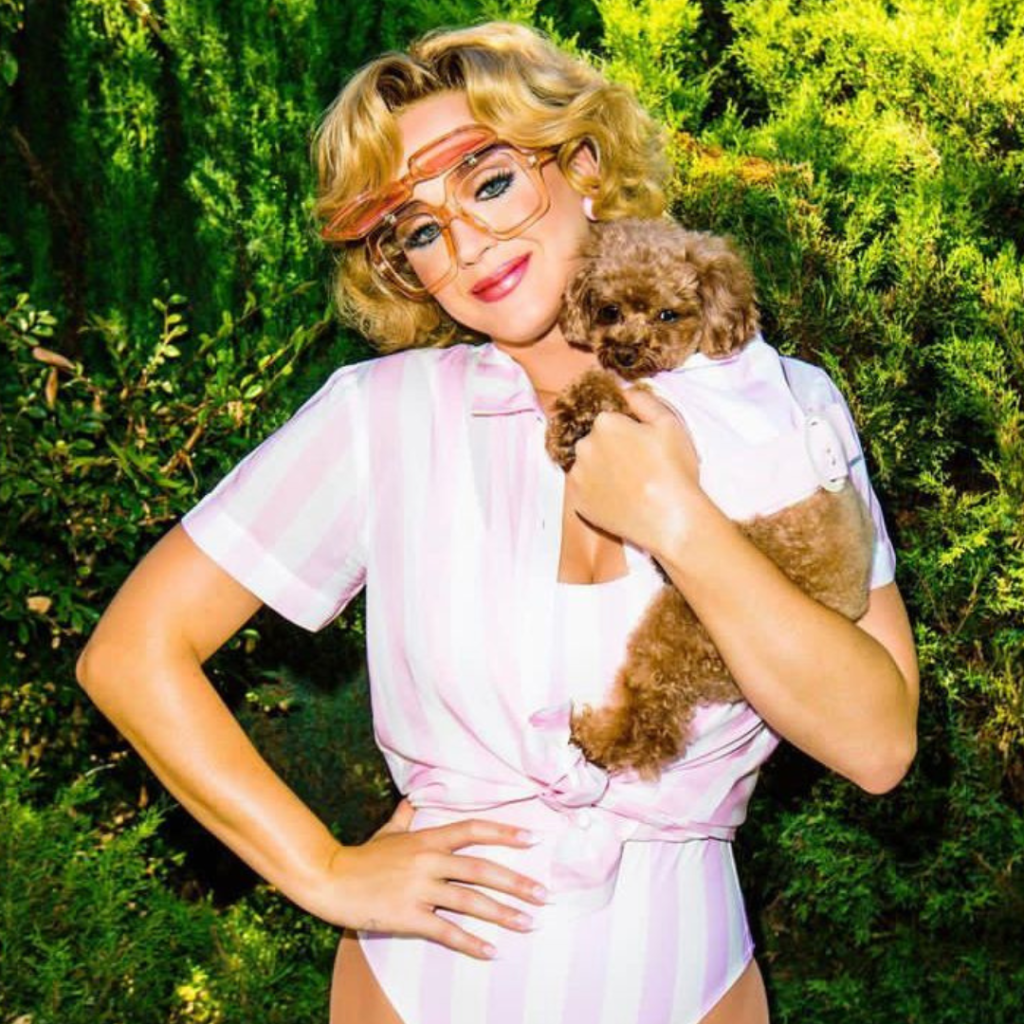 There's a dedicated Instagram page just for the two of them filled with snaps of their fun-filled lives. These fur balls might be tiny, but they have got a massive fan base. They do say that "dynamite comes in small packages."
Charlotte
The story of how Charlotte got famous is pretty unique. She was just an ordinary tortoise with an owner who happened to be a professional photographer and troller. He made a Facebook post where he trolled a political figure and used Charlotte as the subject.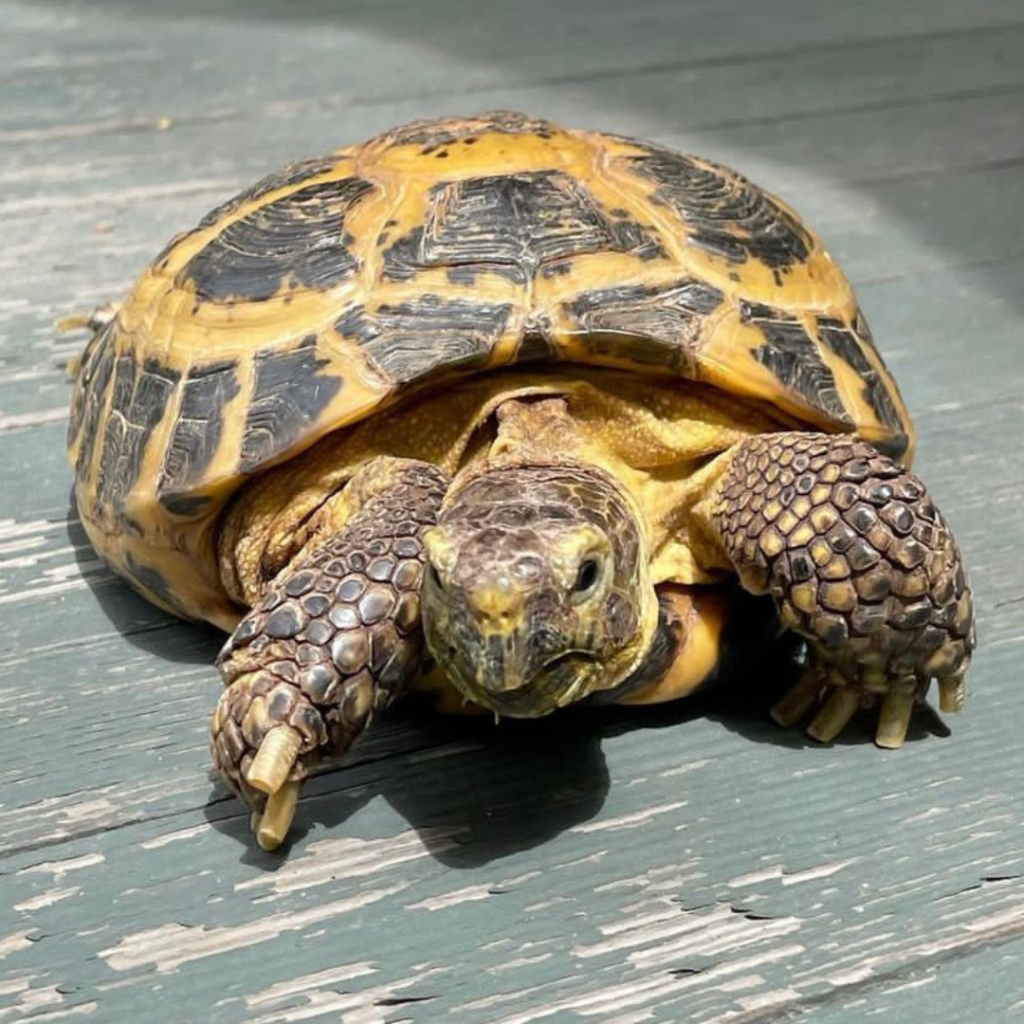 As the post went viral, so did she. Charlotte has now got tons of followers on her social media page. Although most of the photos on her page are just of her being a regular tortoise, we can't help but love them all.
Diana
Priyanka Chopra isn't just a renowned actress, a loving wife of the heartthrob Nick Jonas, and an absolute goddess—this queen also happens to be the caring owner of a Chihuahua-Terrier mix named Diana. With parents that are gorgeous as these two, Diana is one lucky pup!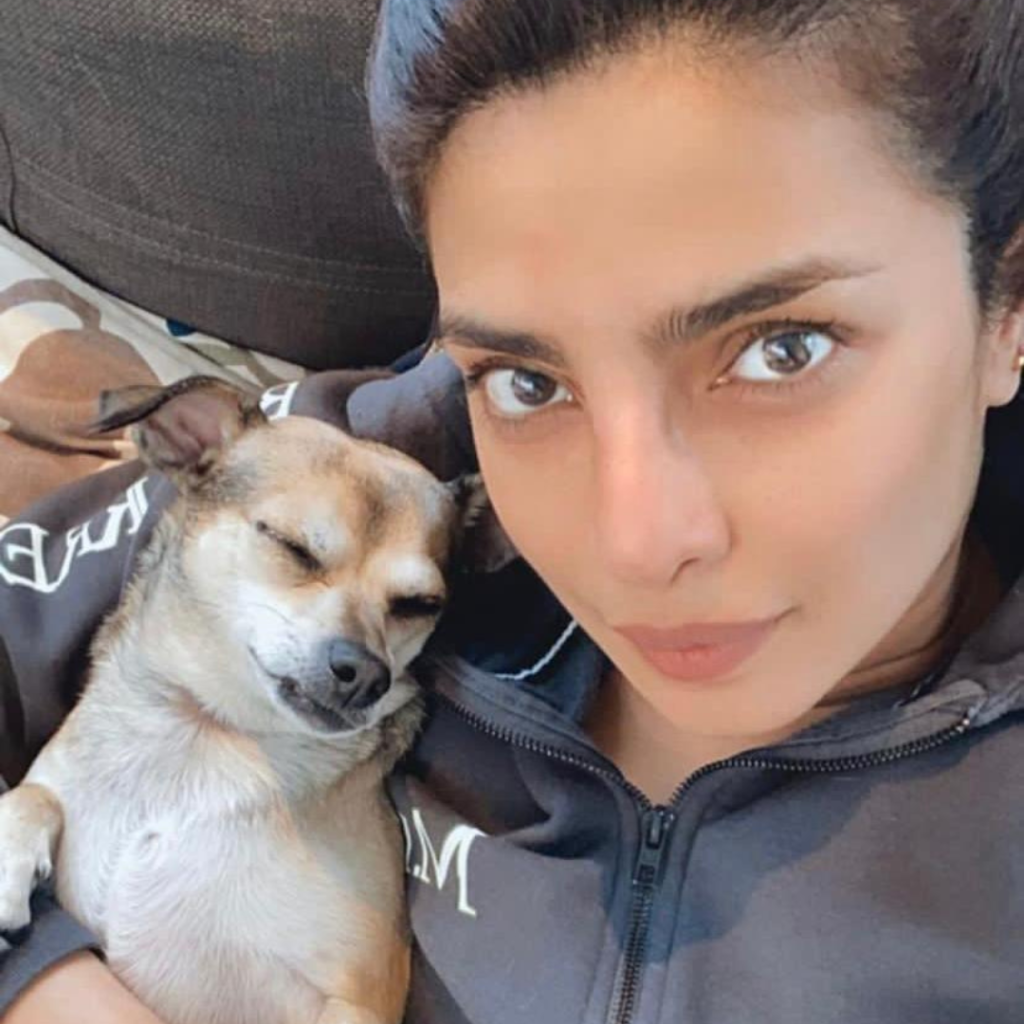 Priyanka also has two other dogs named Gino (a German Shepherd) and Panda (a Husky). These three doggos are the next-gen Jonas trio. They have their own Instagram pages with more than half a million followers combined. Now, isn't that something?
Popeye
Popeye is a dog with an eye for style and a taste for cuisines. Found as a stray dog, Popeye was taken in by his lovely owner and made an Instagram star. Now he spends his days dining in pet-friendly restaurants all across Los Angeles.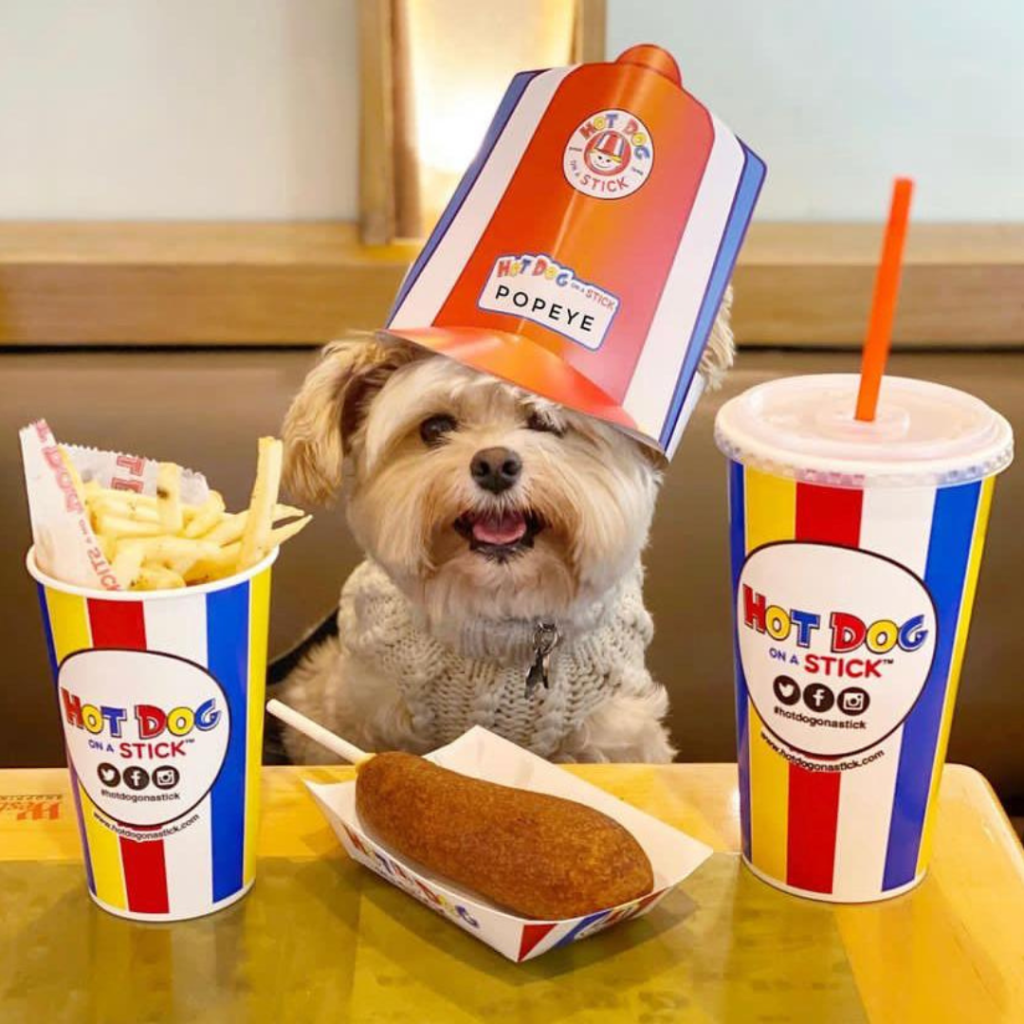 This Popeye eats more than just spinach. His page on Instagram is filled with tons of photos of the little cutie enjoying all sorts of meals and rocking fashionable fits while he travels and spends time with his buds. That sounds like the dream job!
Foe
To say Meghan The Stallion is a dog lover would be an understatement. The Grammy award-winning rapper has six dogs! One of her dogs has her own Instagram account with the handle "frenchie4oe". The page has a bunch of photos of the little pooch and the rest of Meg's brood.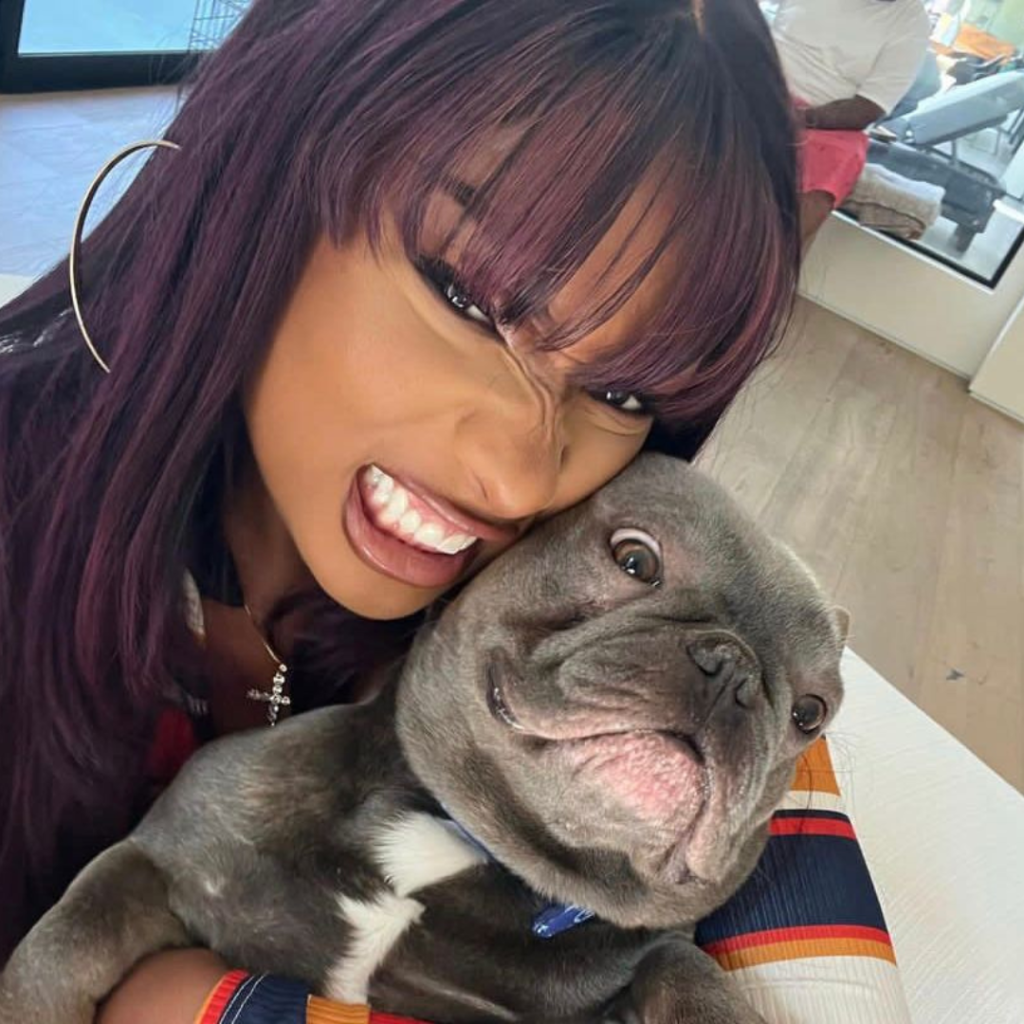 The page is filled with shots of the canines in private jets and behind sets clowning around and having a great time. It seems to us that Meghan loves having her doggies around. Given how adorable they are, who wouldn't?
Cash
Loads of people all around the globe may recognize Christina Hall as a television personality and for her amazing interior design skills, but she's also a dog mom. Cash is the name of Christina's lovely bulldog, and he's got his own Instagram account.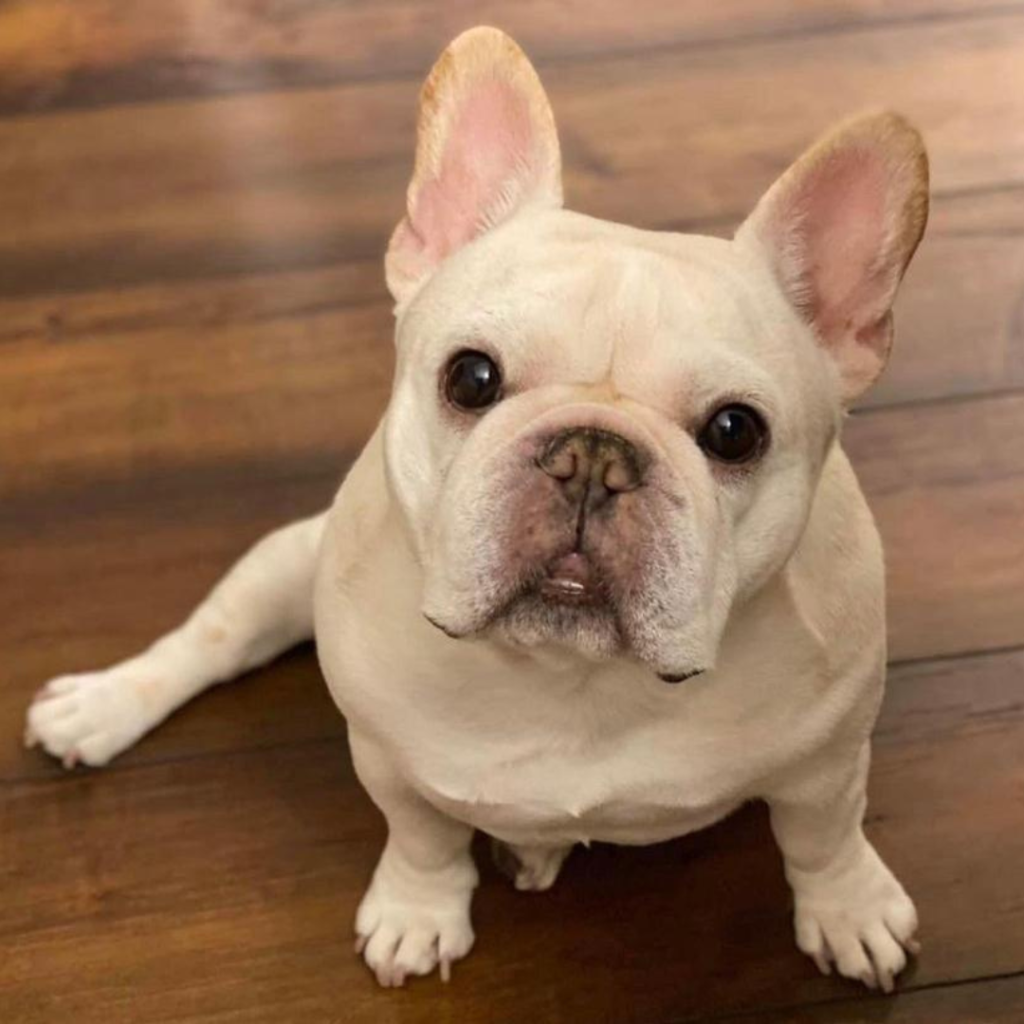 Most of the content on there is just of Cash with his family. He can usually be seen either sleeping, getting a pedicure with Christina, or doing regular dog stuff like sniffing bushes, going on walks, and destroying the remote.
Jack
We've touched the cute, the cuddly, and the furry, but now it's time for the feathery. This yellow-crested Instagram star's name is Jack. He's a cockatiel from Brazil with a huge following. This rosy-cheeked boy has won the hearts of animal lovers everywhere.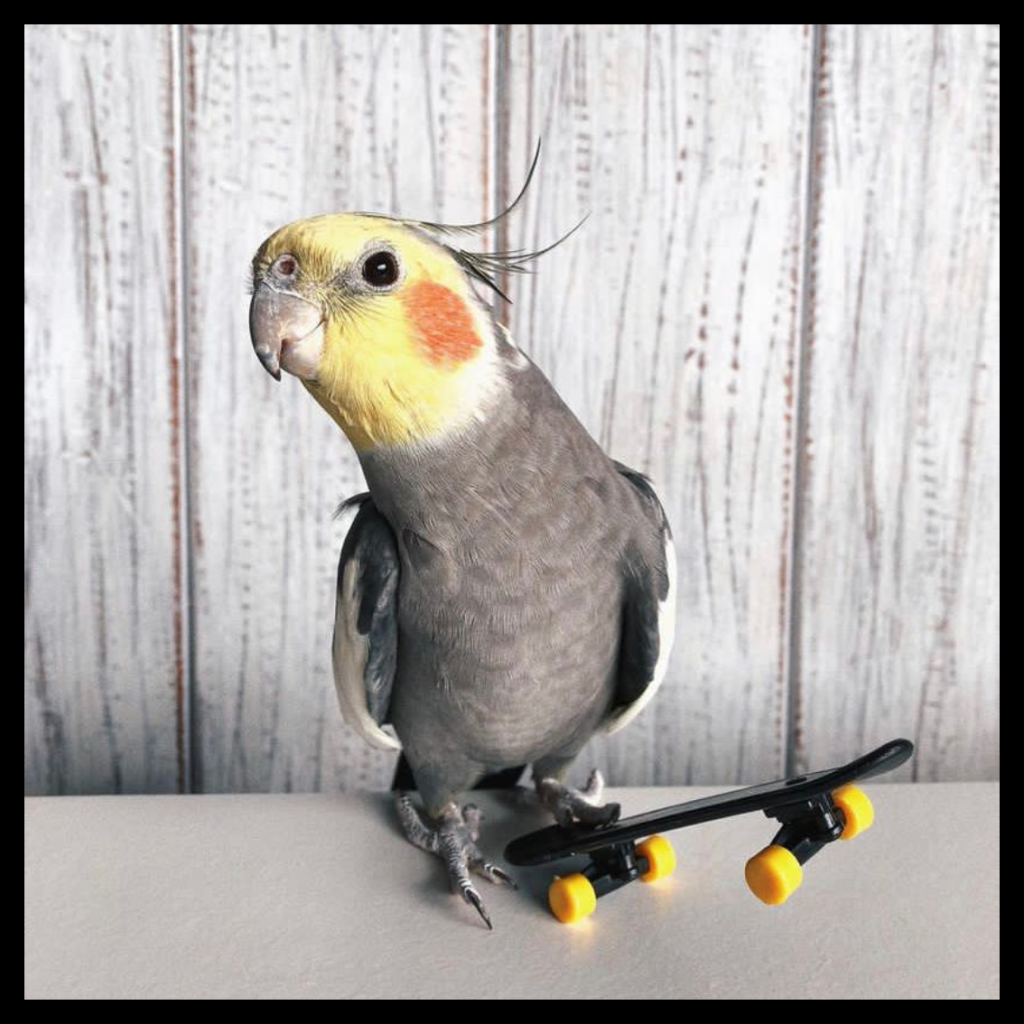 The trick to the little guy earning the love of so many people online lies in his gorgeous plumage and their stunning hue. Whether he is playing with his props or pictured in front of a fun background, all the content on his page is very entertaining.
Wacha
The American TV and talk show host Andy Cohen is the dad of a gorgeous Beagle-Foxhound mix he adopted from a kill shelter back in the early 2010s. Although Andy rehomed Wacha once, they were reunited about a year later, and Wacha's been a part of his family ever since.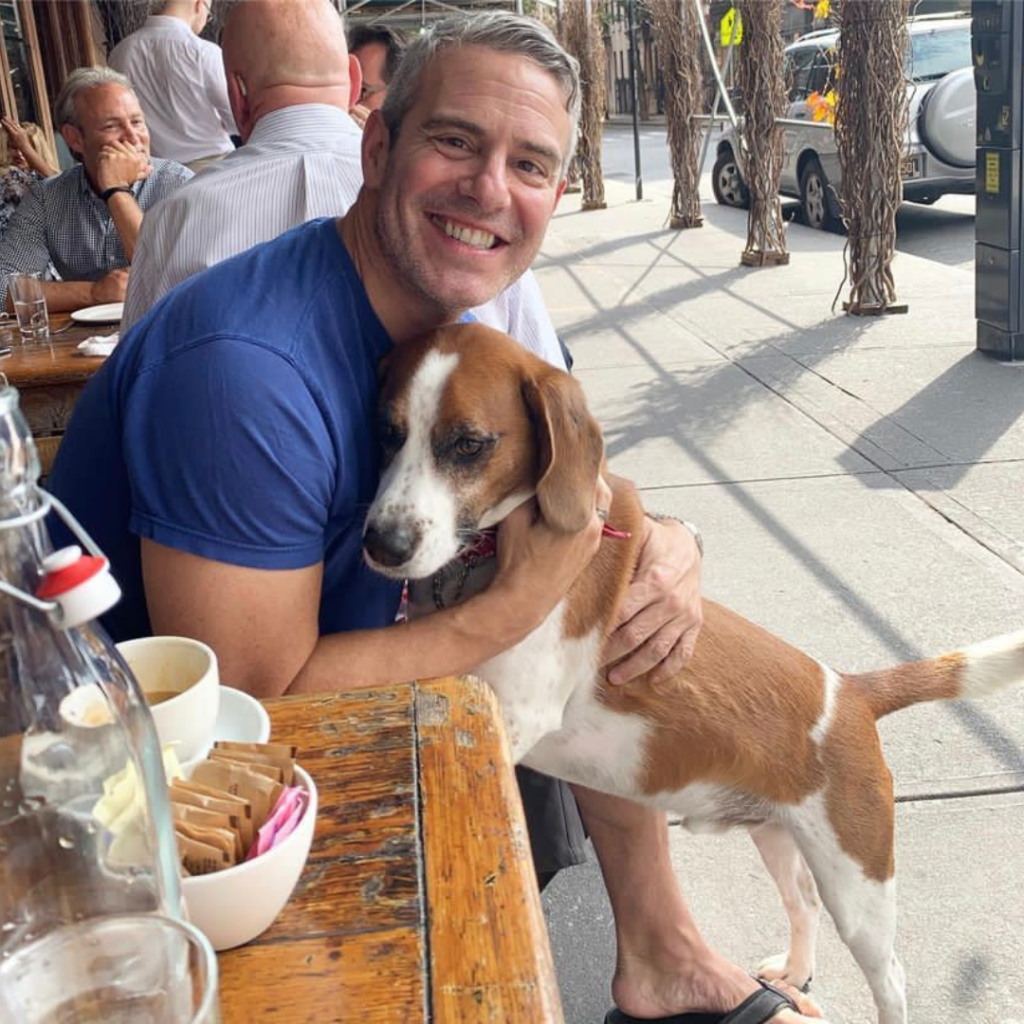 The little guy has now earned that coveted blue tick on his Instagram account. Given his newfound fame, we wonder if he will star in the latest season of the Real Housepups of Instagram. We would most definitely tune in!
Hamlet
We've seen influencer pets, but this philanthropic piggy is also an advocate. That's one of the many things that make Hamlet the pig special. She's a celebrity pet with an eccentric fashion sense and hundreds of thousands of followers on Instagram.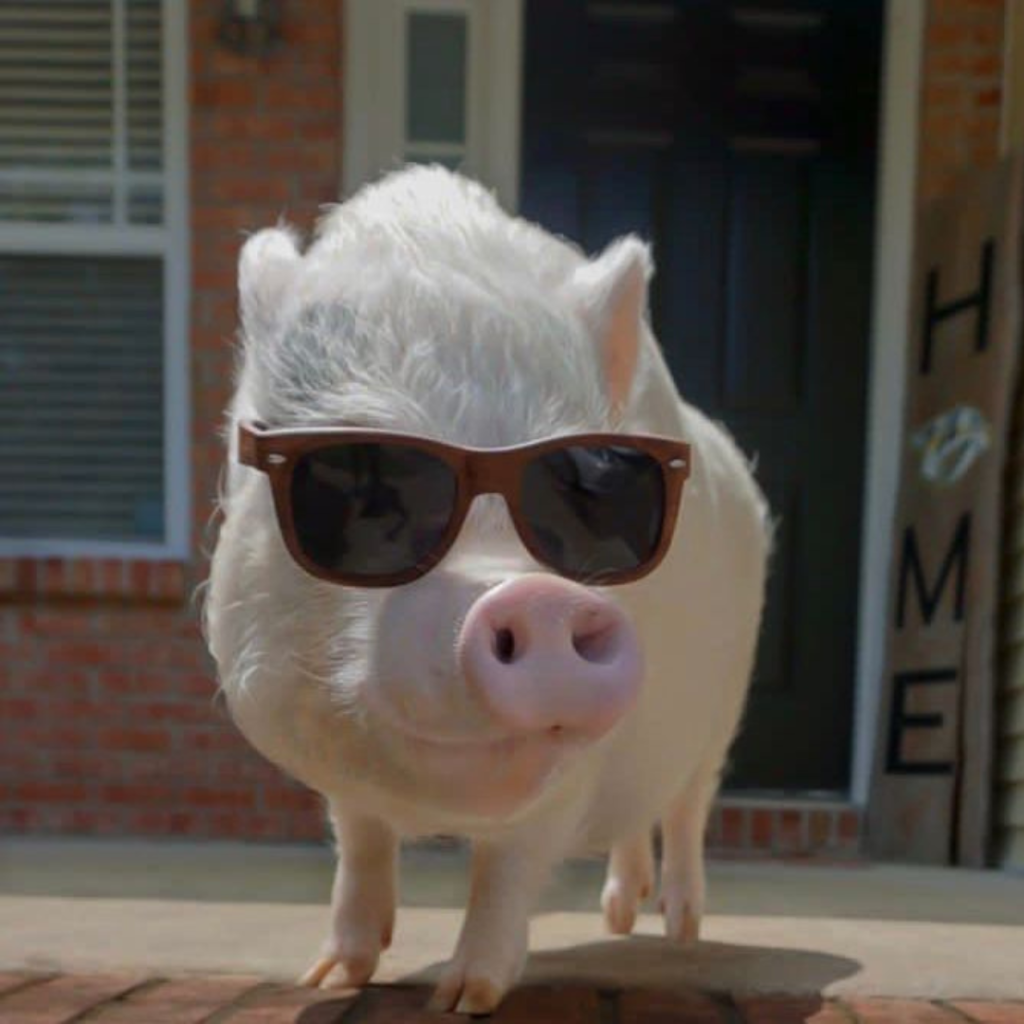 Hamlet has also got her very own website and happens to be a therapy pet for her owner, Melanie. She is one busy piglet, but she still has the time to post her daily adventures on Instagram. We love a hard-working queen!
Norman
Not many people know this, but Kylie Jenner is a major dog person. The reality TV star and businesswoman has a whopping ten dogs—most of them being Italian Greyhounds. Two of her beloved pups, Norman and Bambi, have social media accounts.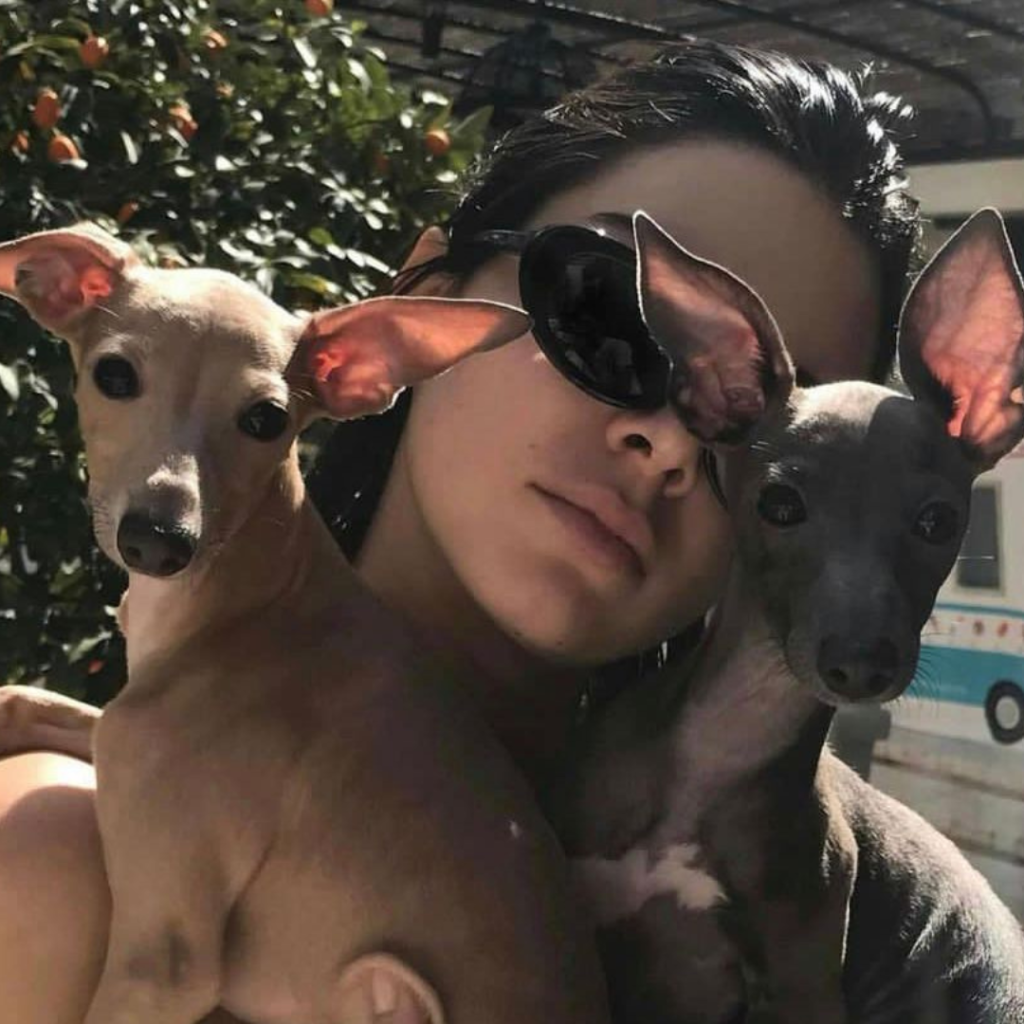 Just a couple days after the account was set up for the pooches, they had garnered hundreds of thousands of followers. Although their page might bear their name, there are still tons of photos on there of the rest of their brothers and sisters.
Kuma
Kuma Theroux is Justin Theroux's Pit Bull mix who was adopted in the late 2010s. She's a rescue who joined Instagram in 2021 and has already got thousands of followers—despite the fact there are so few pictures on her page.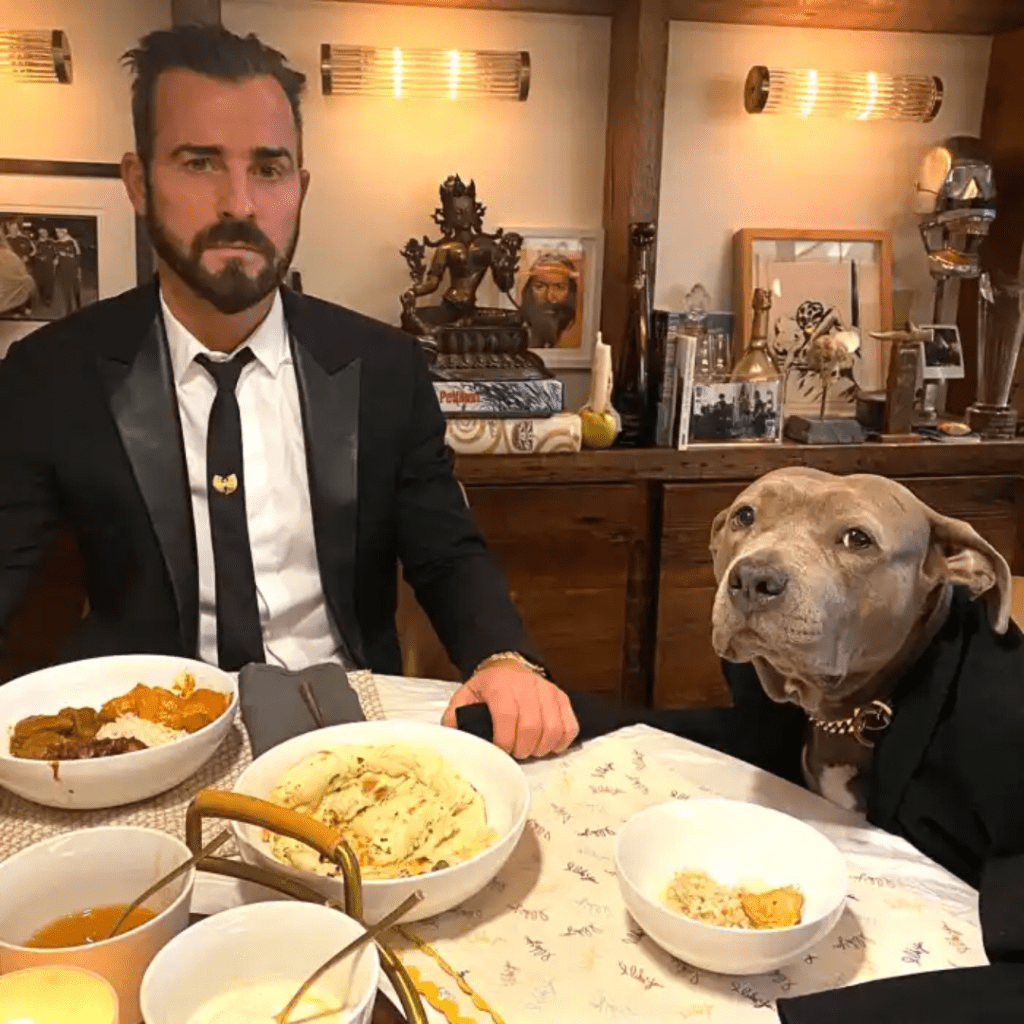 Despite being a celebrity, Kuma seems pretty chill. She enjoys swimming, going to the beach, and going out with her dad. It's clear Justin and Kuma are the best of friends, and we can't wait to see what next adventure they'll head out on!