Well Known Celebrities Who Lived Regular Lives in School as Cheerleaders
By Jessy A April 20, 2023
---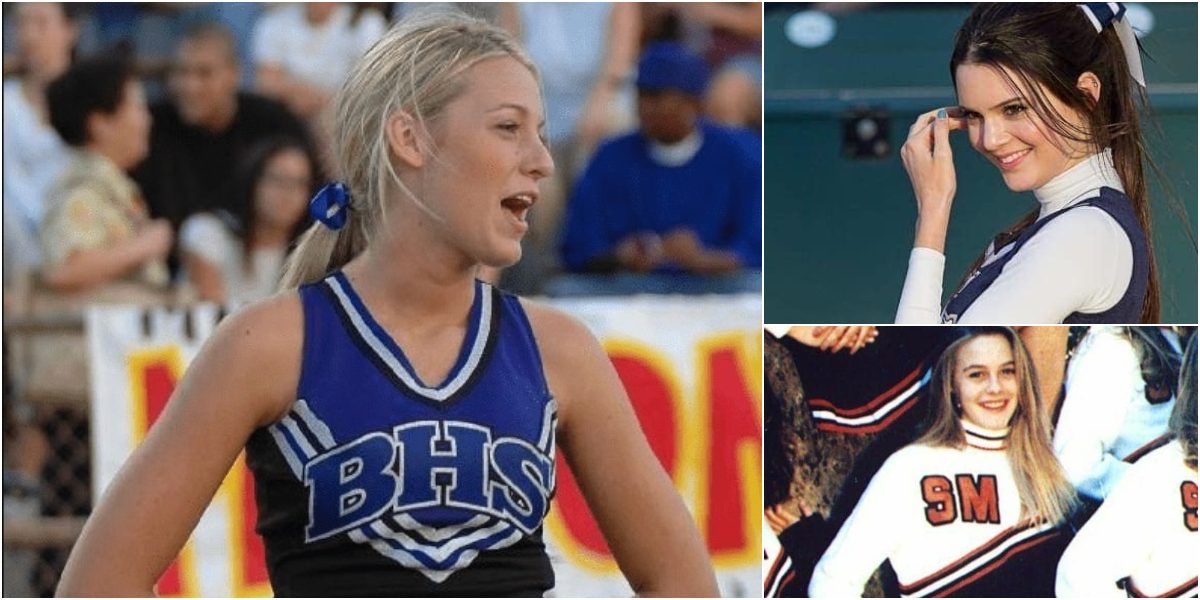 When we think of celebrities, we think of the glitz and glam of Tinseltown and all it has to offer. We see celebs as role models and often have them as our screensavers but do we really know that much about them? How did they manage to make it big? Where did it all start? While we can't answer any of those questions yet, we can show you more than a few celebs who brought school spirit as cheerleaders in their schools. Trust us when we say that this list is surprising. Often times, we don't see celebrities as people with regular lives. They usually seem like their lives are full of glam and sparkles. These big names used to go to school and attend regular activities – hard to believe right? Read on to see your celeb stars living regular lives in school as cheerleaders!
Chrissy Teigen
Chrissy Teigen kicked off the year 2020 when she shared a throwback photo of herself as a cheerleader back in high school. She was watching Cheer on Netflix and it got her reminiscing not about the good old days but at how much she sucked at cheerleading and was a disaster in the eyebrow department.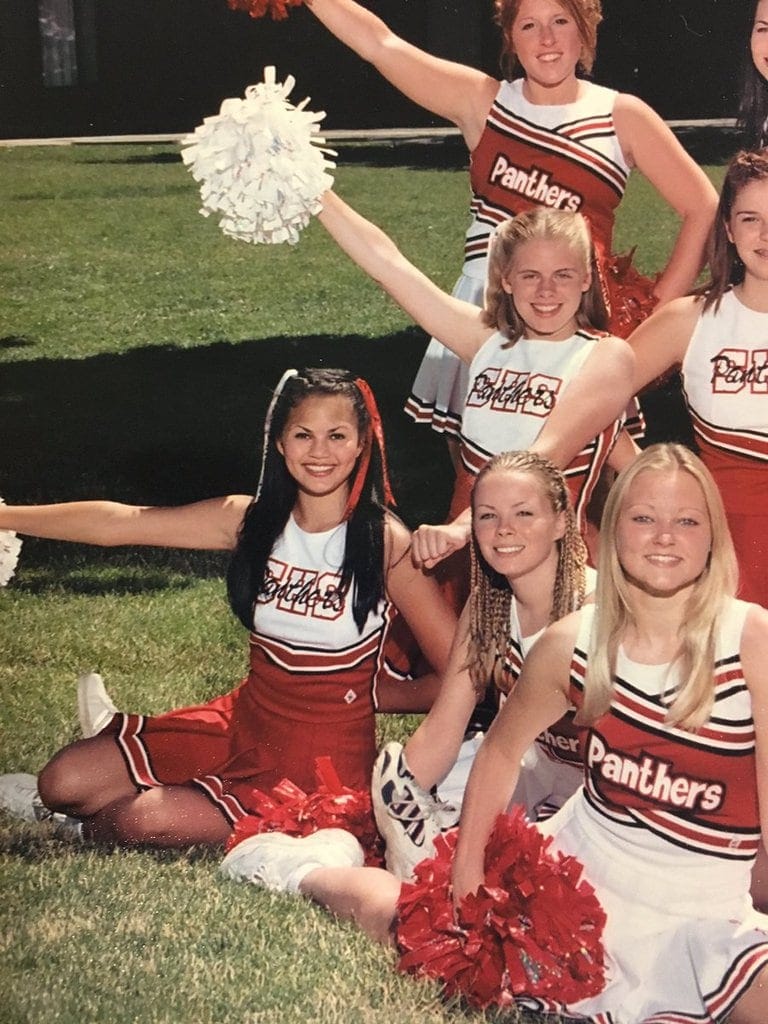 She goes on to write how she has no idea how she even made it onto the team, stating that she was in charge of cheering for the volleyball and wrestling team. Teigen was quick to share a cheer she still remembered which was: "Go! Fight! Win Baby! Go! Fight! Win!" While we're sure the model was plenty preppy; she should have tweaked that phrase a little…
Brooklyn Decker
Who here has watched Grace & Frankie on Netflix? Remember Brooklyn's character, Mallory? In the series she's a mom and struggling to make her stand in her family while being portrayed as the seemingly un-sexy woman. However, backpedal to her role in Just Go With It, where she is a blonde bombshell.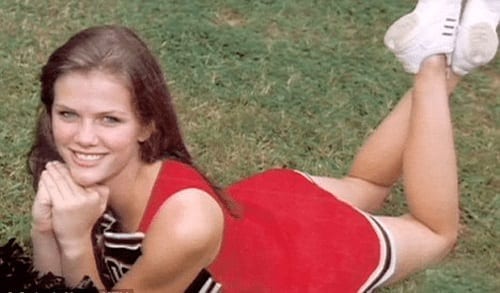 It is amazing how this woman can transform with ease. It's hard for us to not think of her as anything short of drop-dead gorgeous and enthusiastic! In fact, she was like this back in high school where she was both a cheerleader and senior class president!
Olivia Wilde
Olivia Wilde's career has taken us all for a thrill ride from her roles in the critically acclaimed film, Her, to the ever popular teen drama, The OC, and of course everyone's favorite medical show, House. That was where she made her mark, as Remy Hadley aka Thirteen.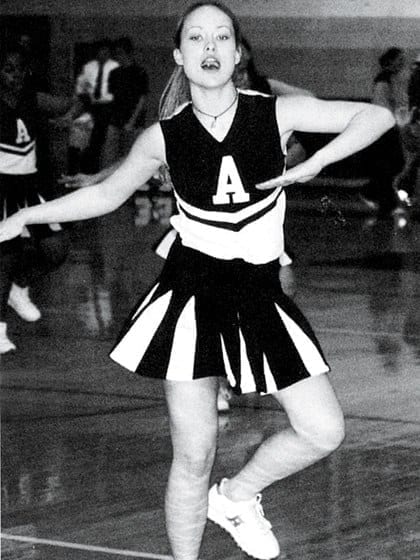 She starred for five seasons before her character was killed off by a disease that a lot of fans were unhappy about. Since then, Olivia has been on the downlow so we don't really know where she is in her acting career, but we do know that she was also another teenager bringing on the teen spirit back in the high school as a cheerleader.
Paula Abdul
Paula Abdul is a bona fide dancing queen and it all started back when she was a cheerleader in Van Nuys High School. In fact, she turned cheerleading into a career when she beat out hundreds of contestants to be a cheerleader for the Lakers. That's her in the center of the bottom row.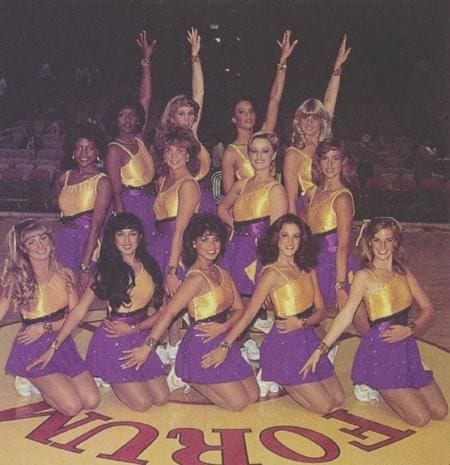 In fact, this career path of hers took to greater heights when she was discovered by the Jacksons who recruited her to help the choreograph their music video "Torture". She mentioned in an interview that she was so nervous because there she was, an 18-year-old telling the Jacksons how to dance! Well, we can say that it went wonderfully well, seeing as her fame and career just skyrocketed from there.
Miley Cyrus
Miley Cyrus has long said she did not like how she was always known as Billy Ray Cyrus's daughter and longed for the day where people would just refer to her as her own person. Well, that day definitely arrived a few years back, when the Disney starlet wrapped up the Hannah Montana show and decided she desperately wanted to be herself.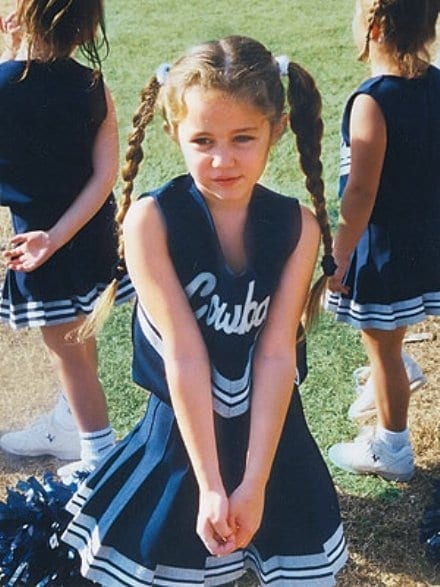 Something that Disney did not allow. However, before all this unraveled, our sweet little smiley Miley used to be a cheerleader for the Tennessee premier soccer team. She looks beyond adorable with those pigtails, and we are glad she found her identity now as a rockstar musician who also sings country songs!
Fergie
When you think of Fergie, you don't really think 'spelling bee champ', but that was exactly what she was. Born as Stacy Ann Ferguson, Fergie was a pretty active kid as she joined the Girl Scouts and also spelling bee competitions. When she went to high school, Fergie took up cheerleading but also maintained her Straight-A student status. Talk about being an all-rounder!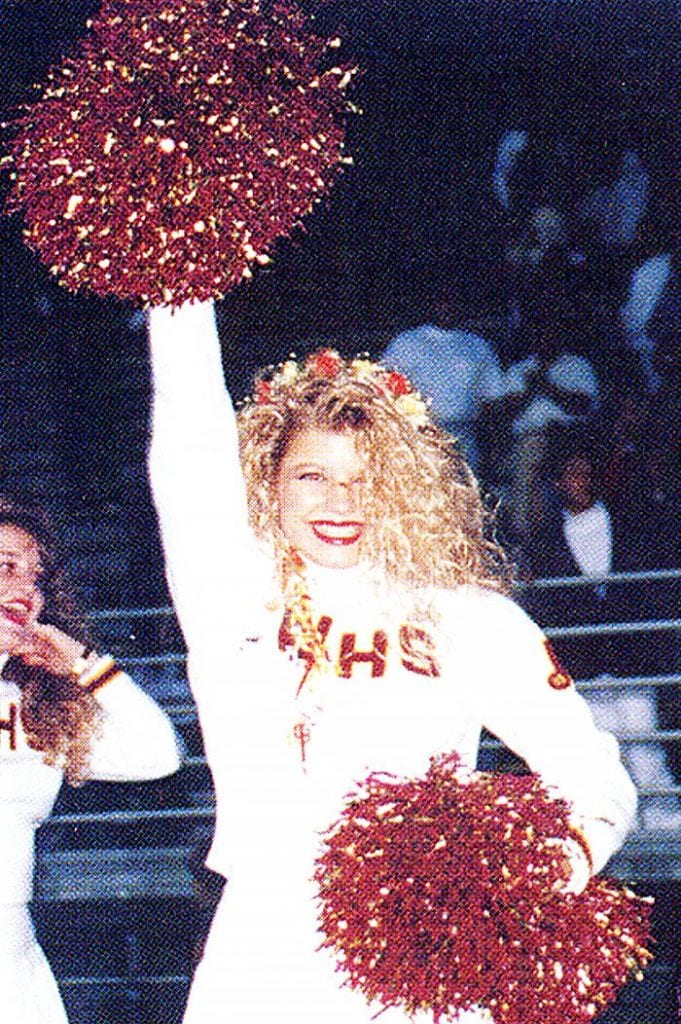 After she left school, she studied dance, and soon found herself doing creative work. Did you know she was the voiceover for Sally in the Peanuts cartoon? Yeah, that was a shocker for us as well! By 2003, she was recruited by The Black Eyes Peas to try out the song "Shut Up" and the rest was history.
Lindsay Lohan
Lindsay Lohan has taken quite a portion of our news feed, but not always for the right reasons. From her substance abuse, to stalking people in the Middle East, she has really taken a wild turn from her days starring in hit movies like The Parent Trap, Freaky Friday, and Confessions of a Teenage Drama Queen.

During an interview, Lohan mentioned that she kept busy with school, and joined multiple clubs and extracurricular activities, such as drama and cheerleading, to ensure she got along with everyone. In fact, she says that keeping busy was a great outlet for when she was in school.
Kylie Jenner
Obviously, Kendall isn't the only Jenner to bring on the heat with cheerleading, because the youngest member of the Kardashian-Jenner clan, Kylie, was also a cheerleader. She cheered her way into the hearts of her schoolmates at Sierra Canyon High School.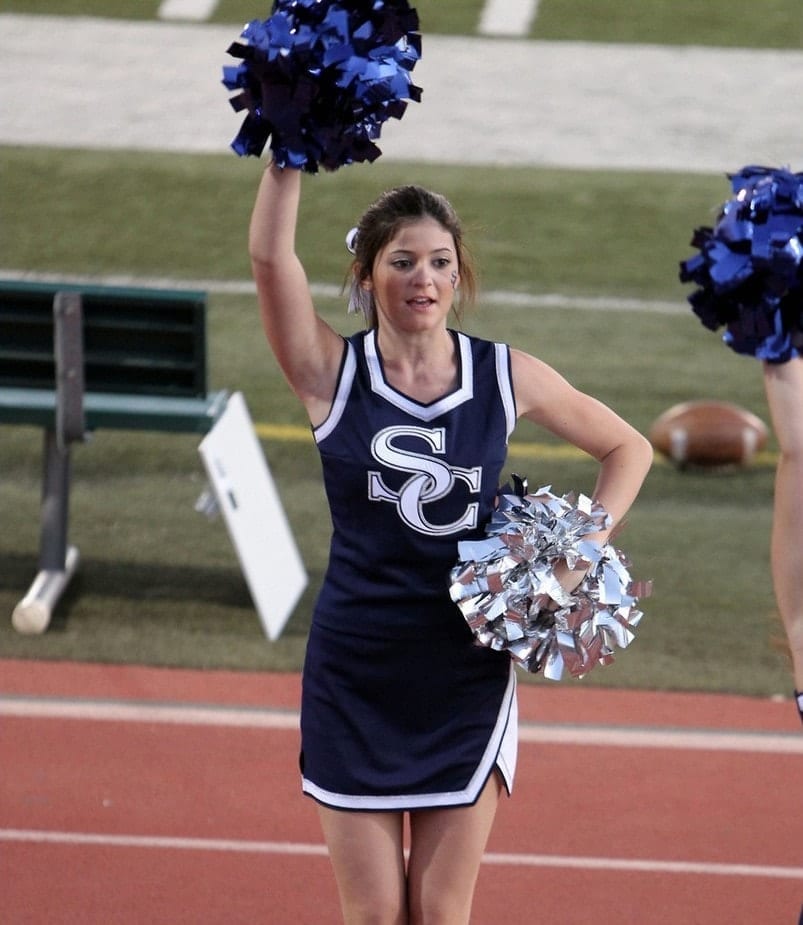 But take a look at this photo and look at Kylie now. It's amazing how she transformed herself after launching her makeup line. After all, being the youngest self-made billionaire does things to you, and we don't mean that in a bad way. This young mogul has clearly made her name in the world and has come a long way from her pom-pom days.
Dakota Fanning
Dakota Fanning has been in our sights since the days she began to read and talk. Unlike most of the others on our list, Dakota had already shot to fame before she did cheerleading. She was only 7 years old when she got nominated for a Screen Actors Guild Award, making her the youngest actress in her category!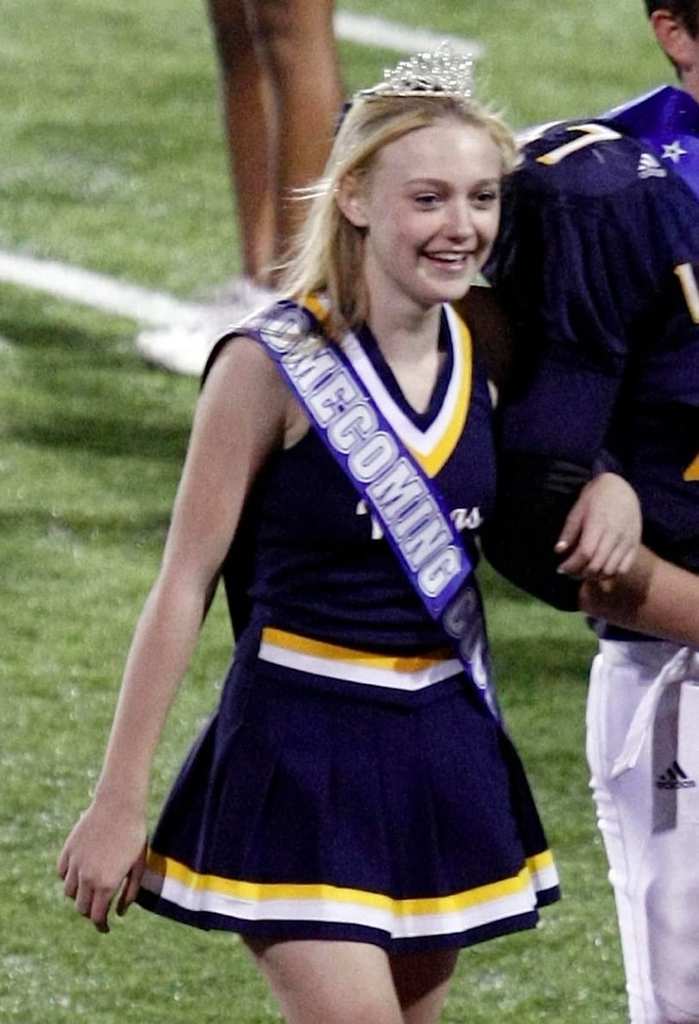 After that, Hollywood saw her as a gold mine and offers began to pour in in rapid succession. She starred in Trapped, Uptown Girls, Charlotte's Web, and even had guests spots on TV shows such as Friends, ER, CSI: Crime Scene Investigation, and so many more. However, as she grew older, she decided to focus on her education, where she was the cheerleader at the Campbell Hall School.
Denise Richards
Denise Richards was the ultimate fantasy for many people in the '90s, when she dominated a lot of screen time. Although her career seems to be at a standstill now, we still do see her in shows like The Real Housewives of Beverly Hills and the famous soap opera The Bold and the Beautiful.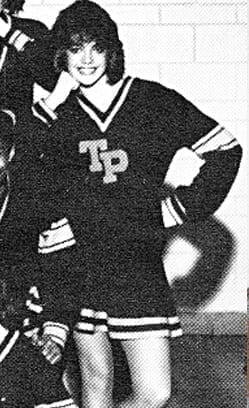 Richards took on a role in The Secret Life of Cheerleaders and during an interview she revealed she used to be a cheerleader herself and dished that even back then without the influence of social media, the girls were quite catty. It seems like cheerleading fights among women was a thing of the past too. No shocker there!
Alicia Silverstone
Who doesn't know Alicia Silverstone's most memorable performance in Clueless as Cher Horowitz? However, did you know her days in front of a camera started when was just six years old? She went through life jumping from one performance to the next, until she began performing for her fellow students at San Mateo High School.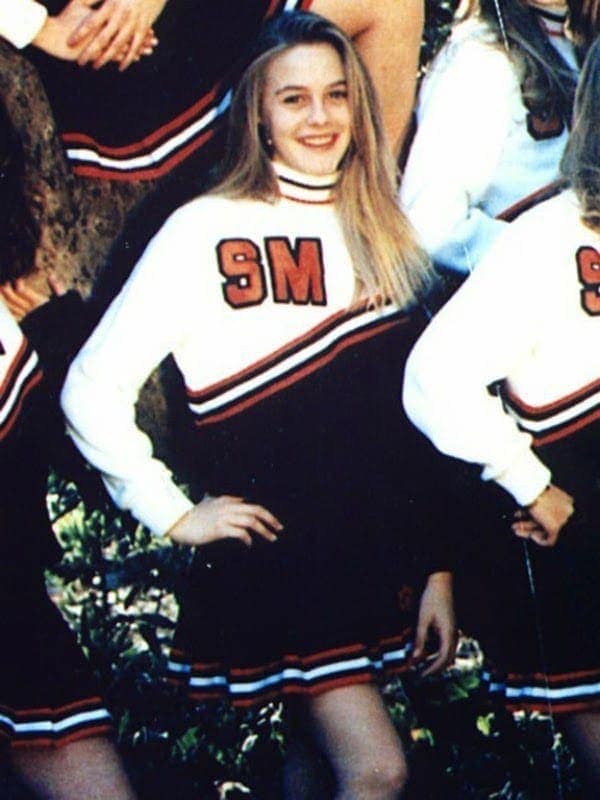 Of course, after high school, her acting career blossomed and she found herself being one of the most sought-after actresses at the time. And before her big break as Cher, she was cast in music videos for Aerosmith. Looks like this lady had a star-studded past! No wonder; she seems super bubbly and the type of person who would make friends wherever she went.
Madonna
You can't take the performer out of Madonna and we are pretty sure she was performing right out of the womb. The pop queen has decades of experience putting on highly successful shows that millions flock to see. You simply cannot take your eyes off her once the music starts!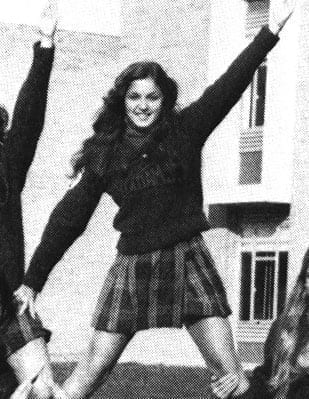 That's just how mesmerizing she is. But all this performance art started back at Rochester Adams High School. Madonna used to be a cheerleader, and while she wasn't the main star or even the captain, it gave her confidence a much-needed boost! Plus, it gave her the moves she needed to take her singing career off.
Eva Longoria
Making her mark as a force to be reckoned with, pint-sized Eva Longoria charmed us all with her performance as Gabriella Solis on Desperate Housewives. Her character was one that preferred the finer things in life and couldn't care for anything less.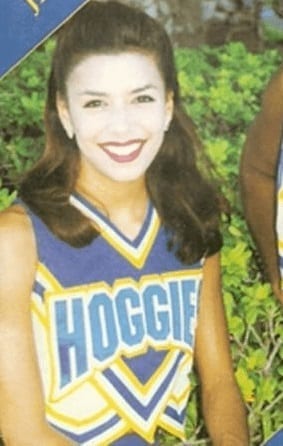 However, Longoria in real life is a total sports fan, which surprises a lot of people. It makes her the perfect girlfriend, no? Gorgeous, and is into sports! Well, before she climbed her way to stardom, Longoria used to be a cheerleader in high school as well as in college.
Gabrielle Union
Gabrielle Union started her journey in Pleasanton, California. Unlike the rest of her family, who were obsessed with everything sporty, Gabrielle did not particularly enjoy it so she opted to go into cheerleading. It was either that, or taking up soccer or running, and she did not wish to spend her days running in circles under the sun.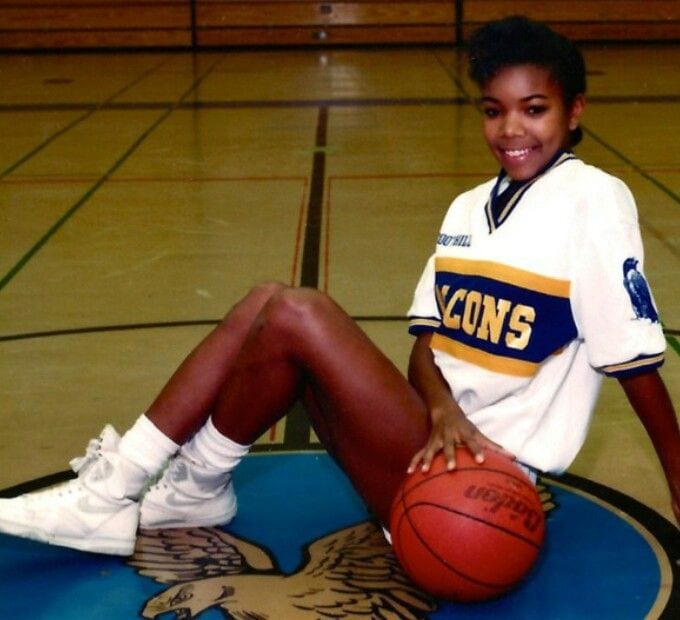 And honestly, we think that was a marvelous decision! Because fast forward to year 2000, Gabrielle starred in the iconic movie Bring It On, where she played a high school cheerleader and she was beyond amazing in it. We guess that her decision to pick cheerleading in high school paid off big time!
Cameron Diaz
Cameron Diaz was born into a Cuban family in Southern California and got a jump start to her career as a performer through cheerleading. In fact, Diaz was actually classmates with rap genius Snoop Dogg himself and he mentioned that he remembered her as being "fly".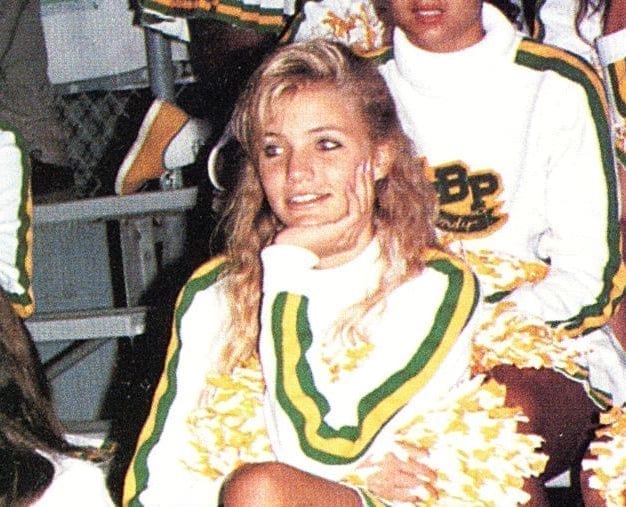 Well, obviously a lot of talent scouts thought so as well because she signed on with a modelling agency right after high school and went on to star in many commercials before finding herself taking on lead roles in films like Charlie's Angels, Vanilla Sky, and My Sister's Keeper.
Jessica Simpson
This story is rather shocking and upsetting. Jessica not only used to be a cheerleader but was also the head cheerleader so we can safely assume she really did enjoy the sport. Sadly, she dropped out and could not look at cheerleading the same way again. This was all because she trusted a good friend and was then back stabbed.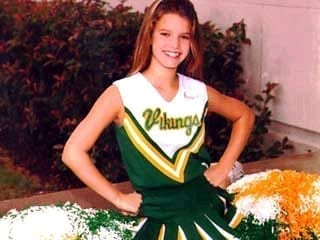 Jessica confided in her friend about being assaulted by a female family friend, and that friend ended up spreading that information to the entire team and the opposing team. They began taunting her, and Jessica ended up running out during the game. We really hope that karma hits those girls tenfold!
Ciara
Before Ciara's music dominated the charts, her moves as a cheerleader used to dominate the field. Ciara mentioned in an interview that cheerleading helped her hone her dance skills and get her on top. In fact, her fancy footwork was so good she ended up running the team when she was elected captain!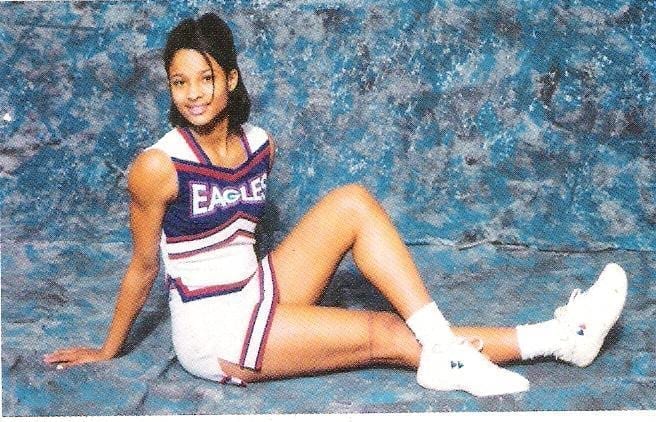 While she enjoyed cheerleading and coming up with routines, she had something much more pressing to focus on; music. She looks back with fondness and no regrets at the period before she had to put down the pom-poms and went full speed ahead with her music.
Katie Couric
Katie Couric is a name known in most households, even if you aren't someone who watches the news. Dubbed America's Sweetheart for her role as a co-anchor on The Today Show, Couric has come a long way from her cheerleading days. Couric has not only done work on news networks but has also starred in multiple TV shows!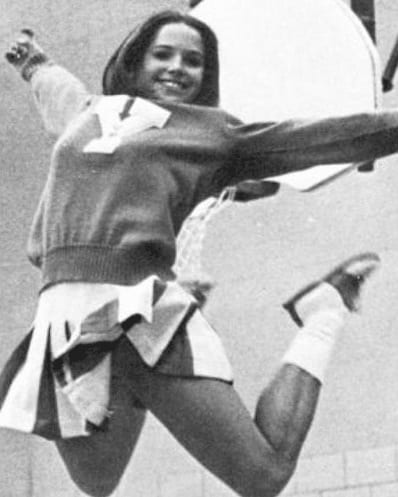 She played herself in Murphy Brown and Glee, and even helped create an episode on General Hospital. Couric even lent her voice in the animated film Shark Tale. Given her extensive accolades, it's hard to believe that this factual woman used to bounce with pom-poms in high school.
Mandy Moore
Mandy Moore has been fortunate enough to not be type cast as the mean girl after her performance in The Princess Diaries — even though she made a very unlikable mean girl (but that just shows how convincing of an actress she is)! She made us dream as the voice of Rapunzel in Tangled and made us cry buckets as Jamie in A Walk To Remember.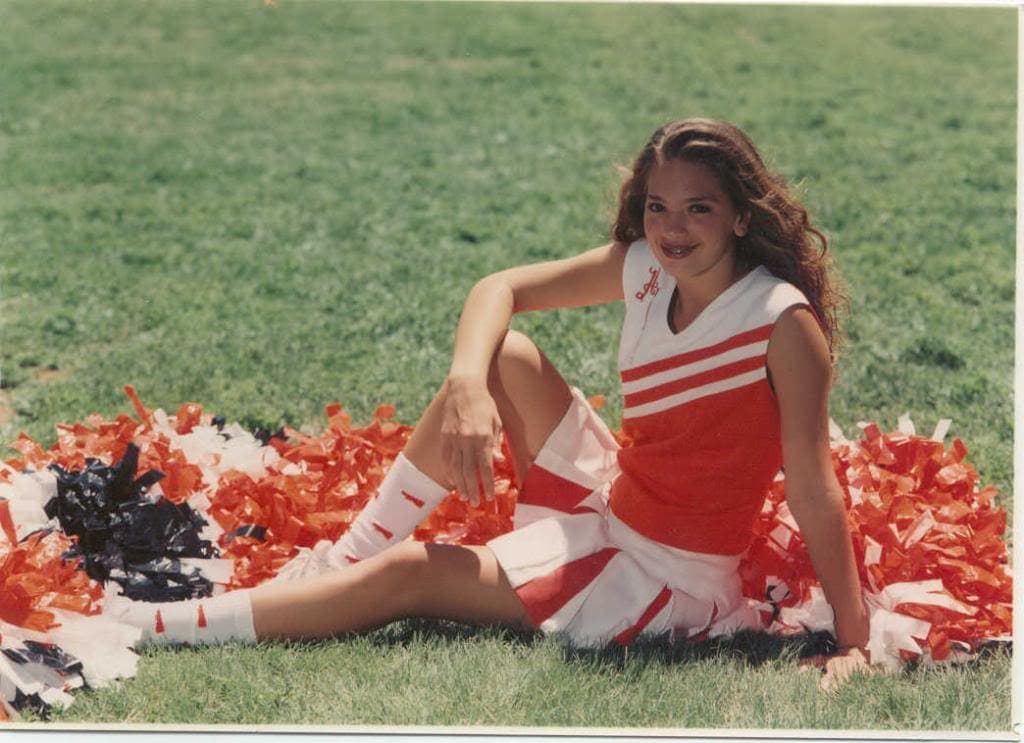 However, back in school, she used to make her audience join her to cheer on their team. In an interview with James Corden, Moore got excited and even showed off some moves she learnt back then and it was adorable — until she popped a button!
Blake Lively
Blake Lively will always live in our hearts as Serena Van Der Woodsen from Gossip Girl. Sure, after she dated and married her Green Lantern co-star, we grew to love her even more! After all, her sharp wit, humor and beauty are all part of one impressive package.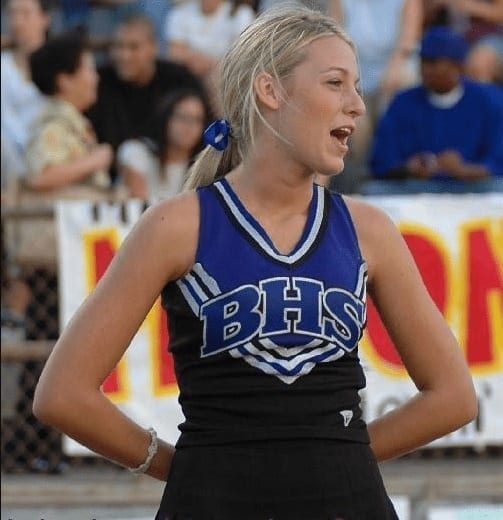 Watching any interview, she does is bound to put a smile onto your face! Now, before we gush further about Blake, let's talk about how she used to be a cheerleader — because we can all totally see that, right? It definitely fits her cheery persona from her bright smile to her overall elegant demeanor.
Halle Berry
Oscar winner Halle Berry has a huge list of achievements in her Hollywood career but long before she rocked the red carpet, Halle Berry rocked high school to the core. And we aren't exaggerating! She was the editor of the school newspapers, an honors student, student senator, class monitor, and yes, even a cheerleader! Phew, that sounds tiring.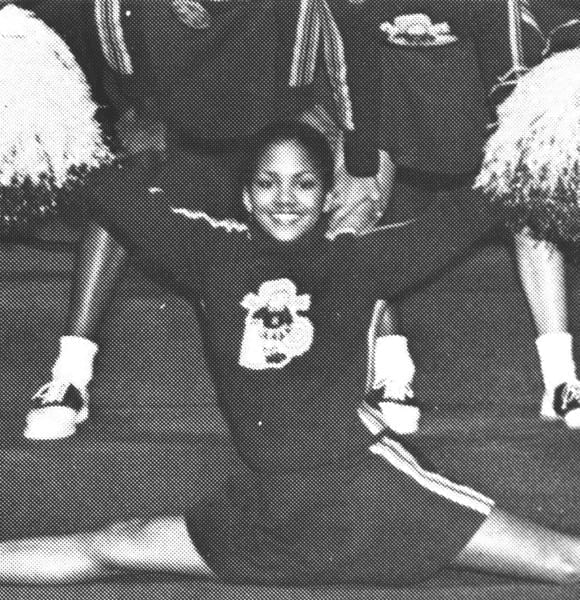 Sadly, the reason for her going all out to do all these activities was because of her incessant need to be liked. Halle grew up in a broken household where her father was a raging alcoholic. So while she attended therapy, she knew she needed other outlets as well. In a biography, Berry mentioned that cheerleading gave her exactly what she needed to overcome her shyness.
Meryl Streep
Ah, the beloved Meryl Streep. Meryl has won scores of awards for her roles in critically acclaimed movies, but long before this, she was a student at Bernards High School In New Jersey. While there, she took up cheerleading alongside her acting.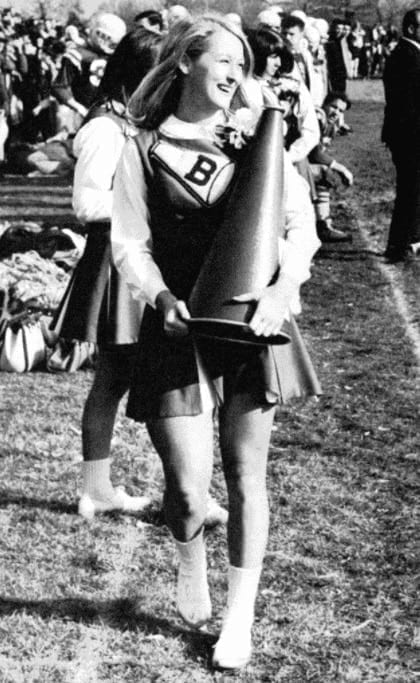 However, it wasn't until she got rave reviews at her school play did she began taking acting more seriously. In fact, she went on to earn a master's degree at Yale School of Drama and soon found herself paving way to be one of the most remarkable actresses on the planet!
NeNe Leakes
When you think NeNe Leakes, you think of the most sassy housewife from The Real Housewives Of Atlanta. She brought the sass, whip, and attitude in full force to our screens. In fact, she has gone on to do quite a number of shows, including Fashion Police and Dancing With The Stars.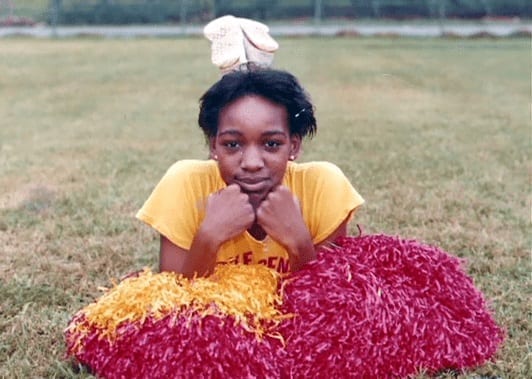 For this author, however, she will forever be remembered as Roz Washington on Glee, an Olympian who won Bronze at the 2008 Beijing Olympics for Individual Synchronized Swimming. In the show, she even became a cheerleading coach and we assume she took a great deal of inspiration from her days as a cheerleader in grade school.
Renée Zellweger
Any fan of Bridget Jones' Diary knows that Renée Zellweger is a sweetheart. She's just as fun and quirky in real life as she is on set, which is what makes her a great actress! While it did seem like she disappeared for a while, we are glad that she finally made a comeback.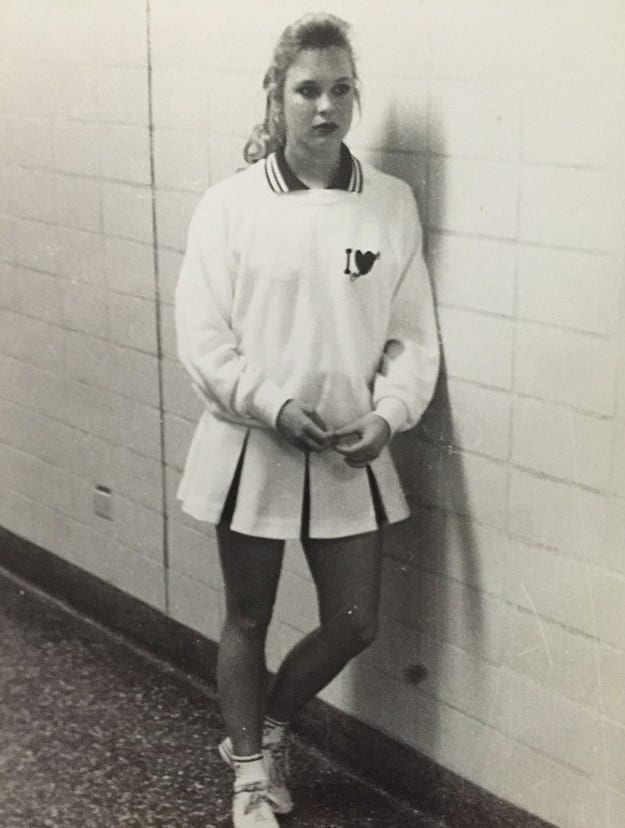 She did an interview with Jimmy Fallon where she revealed she used to be a cheerleader and even popped up from the couch to show Jimmy and the audience some moves from her 7th grade tryouts! And you'd think she had rehearsed this the night before, because it was amazing!
Amy Poehler
Amy Poehler has left us laughing for years with her antics and sharp wit. Her performances in numerous TV shows, such as Parks and Recreation and 30 Rock, to writing comedy sketches on Late Night With Conan O'Brien, then to Saturday Night Live, has left us wondering what will she do next.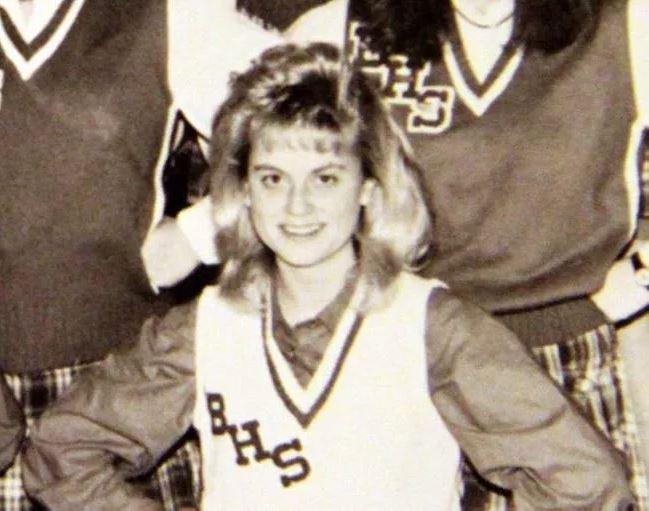 However, before she wielded the mic to make us laugh, she was a student at Burlington High School in Massachusetts, where she was a cheerleader. Lucky for us that she decided to leave her pom-poms behind and pursue a career in acting and comedy!
Diane Sawyer
Diane Sawyer is not the same person she used to be growing up. We know her as this enigmatic journalist and reporter, but she has said that she had always felt that she was always in the shadow of her older sister.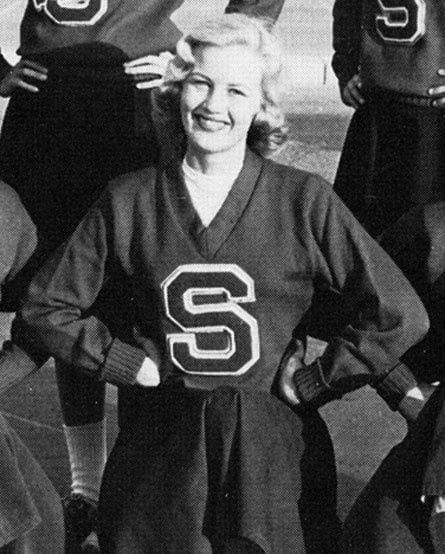 It wasn't until she joined the cheerleading team and worked at editor-in-chief of the school paper did she finally break out of her sister's shadows and made a mark for herself. Sawyer went on to earn a degree in English from Wellesley College, studied law, and then slowly but surely, she saw herself being skyrocketed to the world of journalism and finally to ABC news.
Steve Martin
Funnyman Steve Martin knows how to hit us where it tickles. He is a multitalented man who manages to be quite the charmer after all these years. He is an actor, comedian, author, filmmaker, and musician! That's a whole lot of talent coming from one person.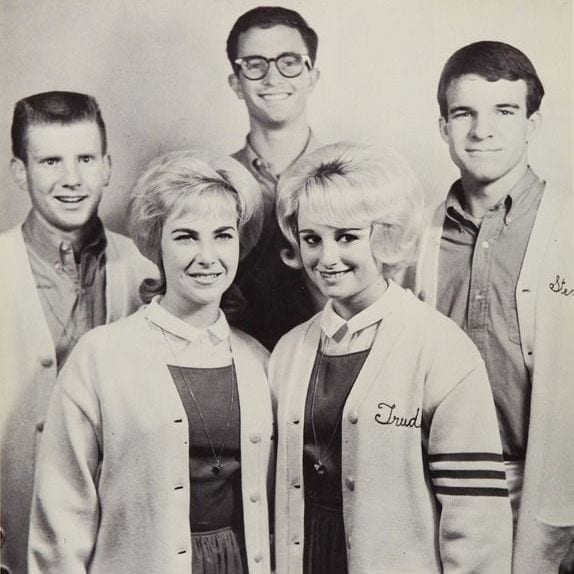 He wrote multiple sketches that drew him into the spotlight in the '60s and his career took off like a rocket where he ended up winning Emmy, Grammy, and American Comedy Awards. We can actually see him as a cheerleader back then! He even said in an interview once that he tried to write a cheer for the team that said "Die, you gravy-sucking pigs!" but clearly, that was not approved…
Jayma Mays
Perhaps one of Jayma Mays' most memorable performance was playing germaphobe Emma Pillsbury on the hit TV show, Glee. Her character was a quirky, nervous woman who was battling with OCD. In fact, she was far from her real-life self!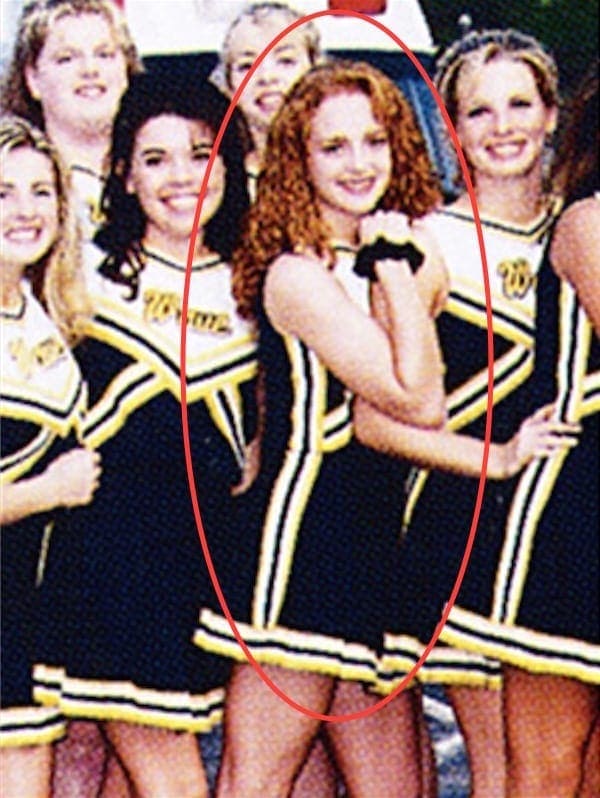 So it's even harder to wrap our heads around the fact that she once used to be a cheerleader, but from the dance skills she showed off on the show, we can see that she definitely has the moves! We are pretty just like however others have benefitted from being a cheerleader, Jayma probably found some confidence that helped her be the person she is today.
Rachael Ray
We all know Rachael Ray as a fun-loving cook. It's pretty hard to imagine her not whipping up something delicious, but instead cheering on her team with pom-poms. Rachael has delighted audiences worldwide with her creative recipes and skillful methods of cooking that every cookbook of hers is an instant best seller.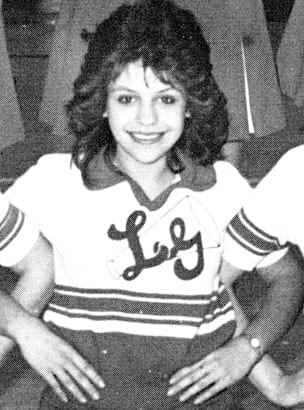 However, long before she was a beloved cook, she used to be a regular ol' cheerleader back in Lake George High. During an interview with Lily Tomlin on the Rachael Ray Show, the two gushed about their cheerleading past, with Rachael saying that she used to have so much fun, and was even sometimes chosen to be at the top of the pyramid.
Phaedra Parks
Here is another Real Housewives of Atlanta cast who was a cheerleader back in her day! Now, when you watch Phaedra Parks, you see a vision of what a Southern belle must look like. She throws lavish parties and knows how to entertain her guests.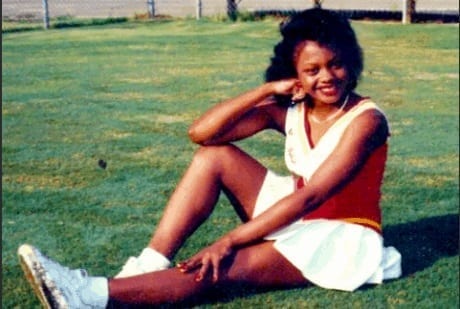 However, back in high school, she entertained a stadium full of people with her dynamic cheering. Parks was once on an interview alongside her son playing charades and there was a question where the answer was 'cheerleader'. It was revealed then that Parks had indeed been a cheerleader, and the host quickly brought out some pom-poms and Parks began to do a cheer! Looks like she never forgot her steps.
Kirstie Alley
Kirstie Alley has acted in many notable roles over her career, though none quite as massively famous as Cheers, where she earned four Emmy nominations and won one for her role as Rebecca Howe. Overall, Kirstie has racked up over 25 roles in films and more than 40 in TV shows.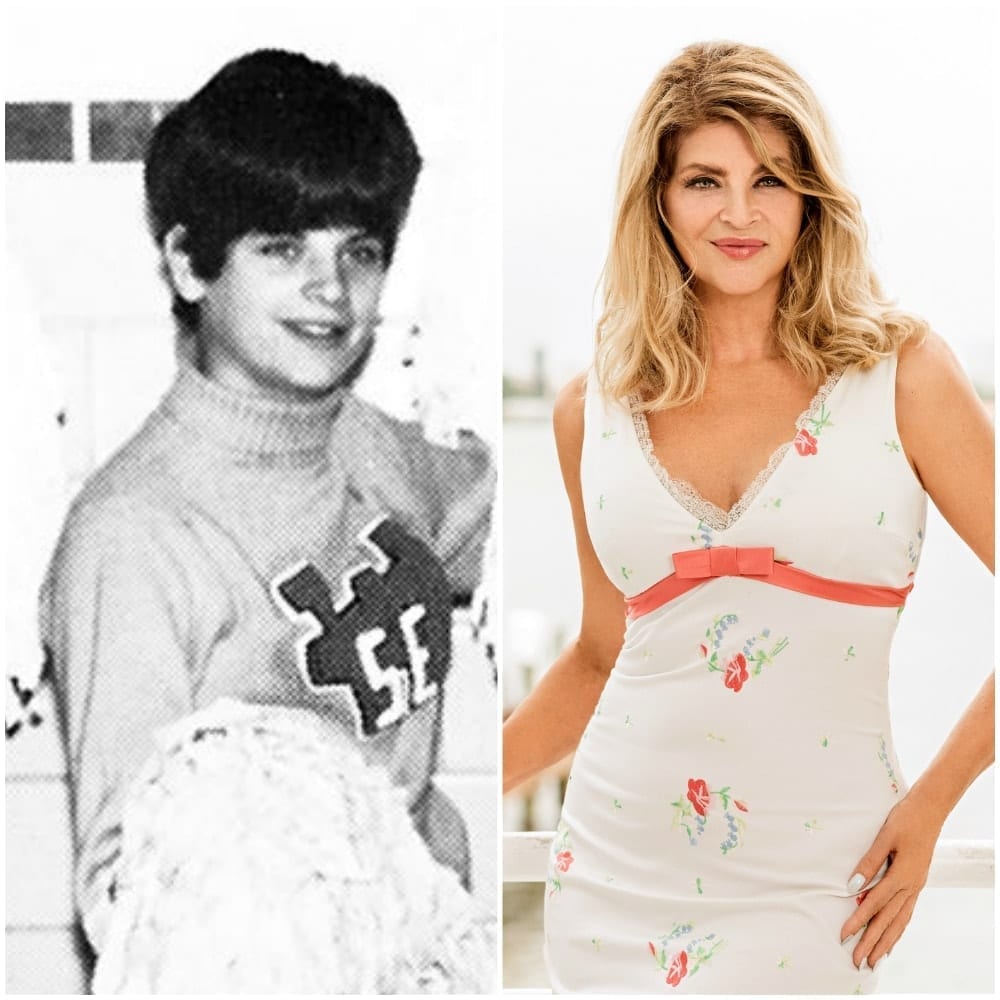 How is it possible that we didn't realize her face was probably everywhere back then? But let's take a sneak peek at her life before all the fame. Kirstie was actually a university drop-out, but only because she knew how much potential she had with acting. She did complete high school, where she was an active part of the cheerleading team.
Ann-Margret
Now in her late 70s, Swedish-American acting and dancing sensation Ann-Margret would probably tell you that she far passed her youthful prime of kicking up her legs and waving her pom-pom wielding hands. But it can't be denied that she took great pride of being a cheerleader before that.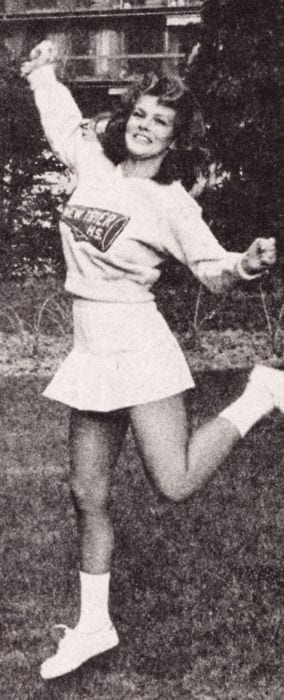 She said in an interview with a book about cheerleading that she worked just as hard as any of the football players, and we wholly agree with that. Imagine having to smile, to be poised, but also to have amazing strength and stamina. It's a whole different ball game than just trying to make a goal.
Megan Fox
Megan's story of being a cheerleader is not exactly one that made her the popular girl. While she did enjoy her time being active, she also faced a lot hardships during her time at school. Before her family moved to Florida, she was active in dance, drama, and swimming in her previous school in Tennessee.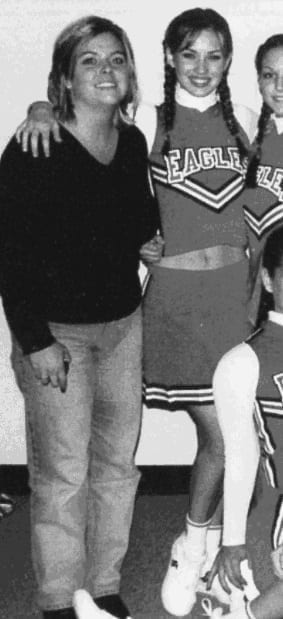 However, when her family moved, she got herself active in cheerleading. But sadly, somehow, this actually made her less popular and even caused her to be bullied! But she clearly pushed past this and made a name for herself in Hollywood.
Sandra Bullock
Sandra Bullock is a beloved actress whose personality off screen is just as awesome as it is on screen. Clearly her high school friends thought the same thing because she was actually voted as "the person most likely to brighten your day" and we could not agree more!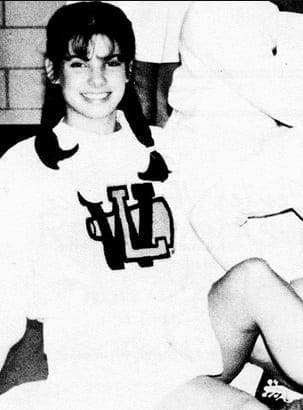 Sandra was also bringing on a lot of school spirit with her days as a cheerleader. She said in an interview that she still has the uniforms and jokes that she wishes to be buried it in. Why does she still keep the uniform? Well, apparently she's kinda saving it for a sexy night. Ooh-la-la…
Nicole "Snooki" Polizzi
We all know and love Snooki. We have watched her clumsy, drunken behavior in MTV's Jersey Shore, where admittedly, she gained most of her fame. But we also saw her pulling herself together and cleaning up so she could be the Snooki we know and love today.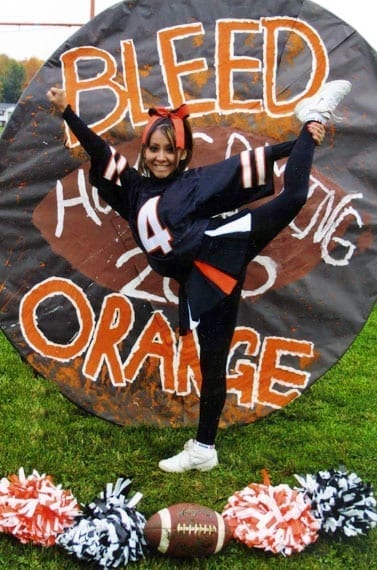 But did you know that she actually used to be a cheerleader and a gymnast? That's right, we were shook too! She even made it all the way to state-level competitions in gymnastics, but sadly quit at the age of 13 because it got too stressful for her. That was when she turned to cheerleading.
Kendall Jenner
Yup, the Kardashians are now on this list too, because they are everywhere, so we thought we'll haul them in here as well. It's not really a shocker that the Kardashian clan is active in all sorts of activities, plus with Kris as their momager, we can image she'd be really strict with her kids, making sure they kept occupied with school as well.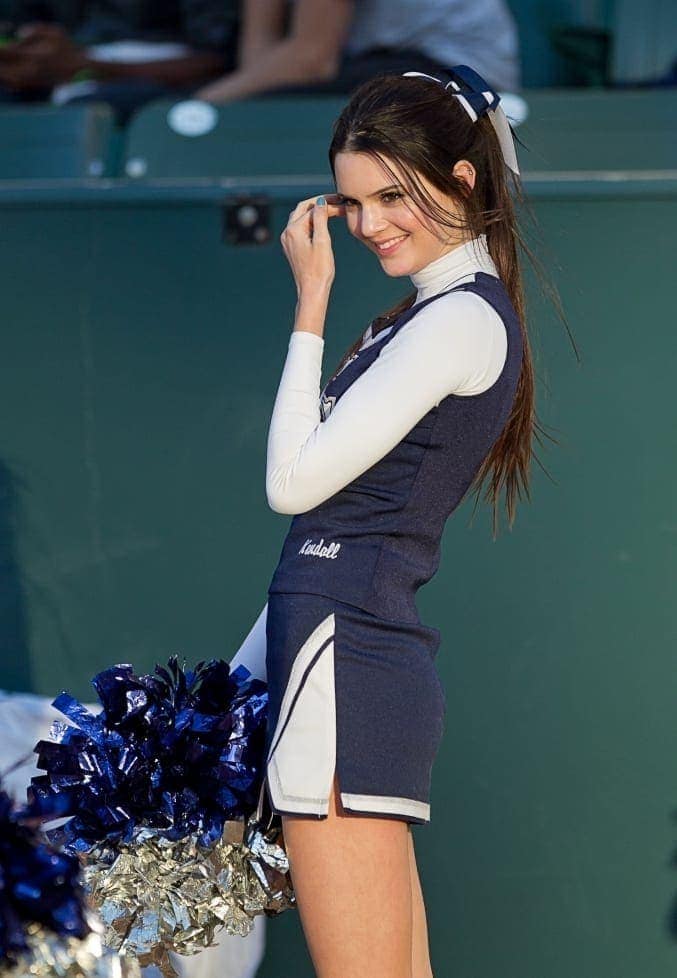 Kendall Jenner is a dream for all fashion designers out there. She walks the runway like she's been doing it for years, and she knows how to work her poses as well. However, while she was in school, she was active in cheerleading and we suppose that is what gave her the moves she needed today.
Kelly Ripa
You know how in high school, we are all sort of lost and just floating by? We wonder: what happens after high school? Do we work or do we further our studies and it can all get pretty daunting! So, while some people did extracurricular for fun or to rake up some points for school admissions, Kelly Ripa got something way bigger out of it.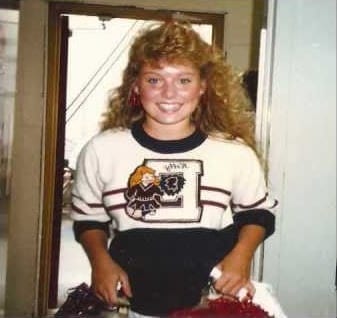 Believe it or not, through cheerleading, she figured out what she wanted to do with her life. In fact, it was her drama teacher who told her to try out stating that she was a natural performer. Wow, we wish our teachers gave us that kind of push!
Kirsten Dunst
We have seen all sides of Kirsten Dunst, and we can definitely say that she is a chameleon when it comes to acting. From films like Spider-Man to Marie Antoinette or even Interview With The Vampire, it's safe to say this woman can do it all. Another film that she was spot on for was Bring It On, where she played a cheerleader alongside Gabrielle Union.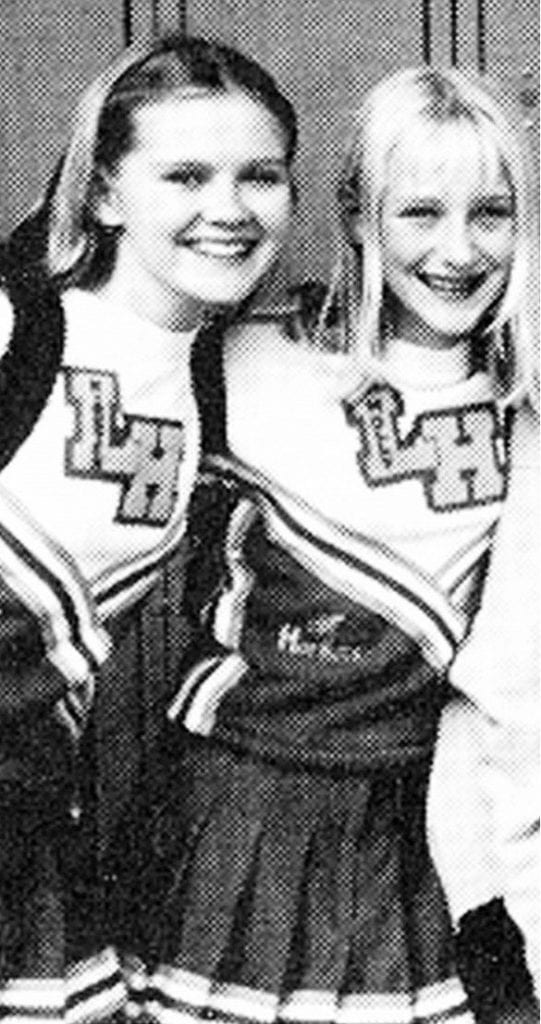 Now, just like everyone else, she had to audition for the role as well. But luck and skill were on her side, as she used to be a cheerleader at both Notre Dame High and Laurel Hall School during her schooling days. She assured the directors that she knew her way around cheerleading and that waving a pom-pom was all-natural to her. And she was right, because she absolutely nailed her role.
Olivia Munn
Having been moved around a lot as a child due to her stepfather's career in the Air Force, Olivia Munn did not have much of an opportunity to really settle down. But, when her mother and stepfather got divorced, they moved to Oklahoma, and by this time, Munn was already a teenager.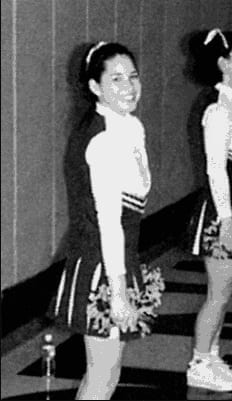 She managed to set down some roots at Putnam City North High and joined the cheerleading team, which probably gave her the performance booster she needed for her future in showbiz. Munn did not get into cheerleading right away, as she did her degree in journalism and got a job as a Fox Sports sideline reporter.
Kathie Lee Gifford
If you think of Kathie Lee Gifford, you think of talk shows and, in particular, The Today Show. That's no surprise, though, seeing as she was with the show for over a decade. KLG has been a busy bee in the entertainment industry and this started long before her appearances on national TV.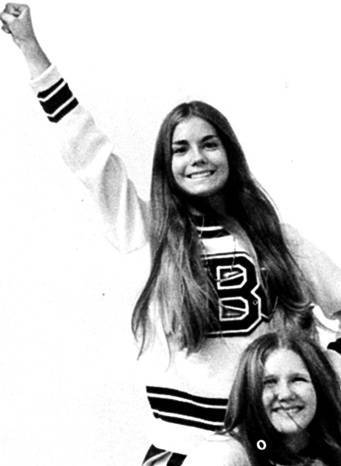 She was once a cheerleader and according to her, she took it very seriously. We can definitely see that happening. On The Today Show, she and Hoda Kotb were talking about her experience in cheerleading and how she used to be more limber, back when doing the splits was a cinch.
Kathy Griffin
Kathy Griffin is also another famous household name for her pep and possibly controversial wit, but that doesn't stop her from keeping people on her toes and entertained. Her outgoing personality could be traced back to when she was a student at Oak Park and River Forest High just outside Chicago, where bringing on cheer and spirit was her main job.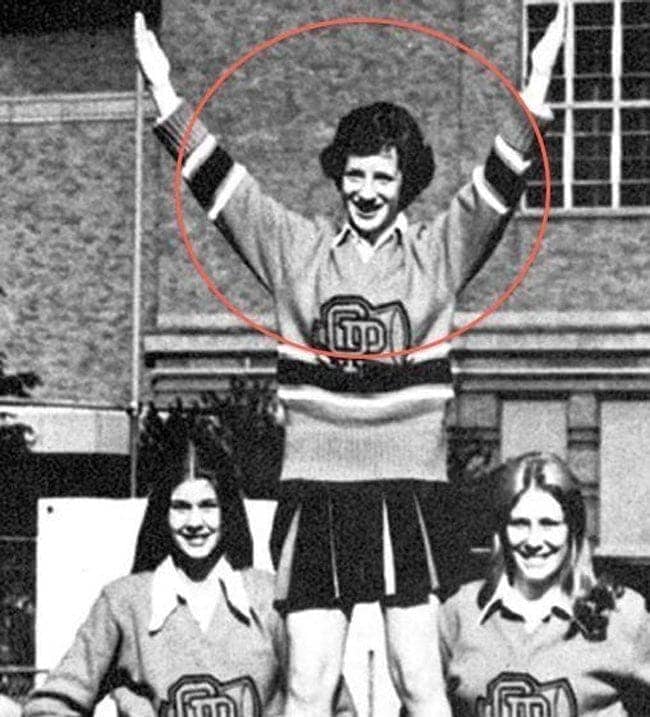 Griffin mentioned in a biography that she was a cheerleader for the soccer team and mentioned that it was super nerdy — and she even managed to get herself fired after a year! It would seem that even back then, she was far from shy about speaking her mind.
Jennifer Lawrence
Everyone's favorite and most relatable actress once used to be a cheerleader! We can definitely see that. Jennifer Lawrence mentioned in an interview with Jimmy Fallon that she was a cheerleader and she was rather proud of it. However, during one of her cheerleading competitions, her mother, bless her heart, decided to inform Jennifer that their horse, Bones, had passed away.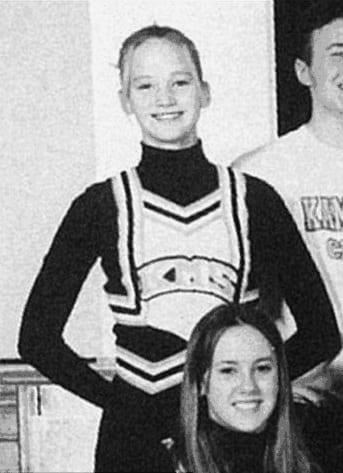 Apparently, while Jen was clapping and cheering away, her mother thought it was the perfect time to stand up and mouth to her daughter "Bones is Dead!" Poor girl still had to keep her spirits high and keep cheering! C'mon, Mom, timing is everything!
Rashida Jones
When you think of cheerleaders, you will probably imagine preppy schoolgirls who run in cliques and only talk about boys and their hair, but that is just the kind of rubbish the media likes to spout. Take Rashida Jones, for example.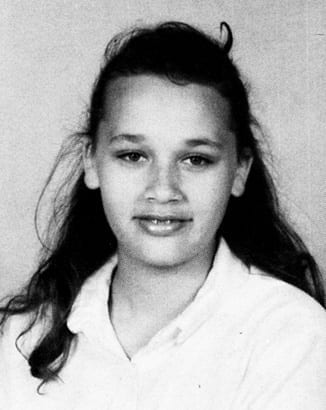 We know her as a hilarious actress, but back in her school days, she used to be a cheerleader. She did an interview with Vanity Fair, where she admitted that even though she was a cheerleader, she was also in Honors Society and in the Math club. That's right, she's got beauty, brawn, and brain!
Kirk Douglas
Kirk Douglas was one of the biggest and most commanding stars of Hollywood's Golden Era. He starred in such seminal films as 20,000 Leagues Under the Sea, Spartacus, and Paths of Glory, with an unmistakable voice and a presence that dominated the screen. Before it all, yes, he too was a cheerleader at Amsterdam High School in New York.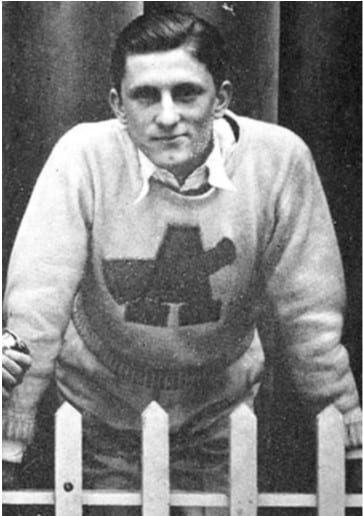 Clearly, just like acting genes, the cheerleading genes don't fall too far from the tree because Kirk's son, Michael Douglas, had also followed in his father's footsteps in becoming a cheerleader in his high school, Choate Preparatory School in Connecticut.