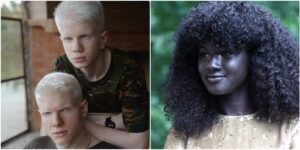 People Who Seem Otherworldly Due To Their Unique Presence
By Praseetha N
---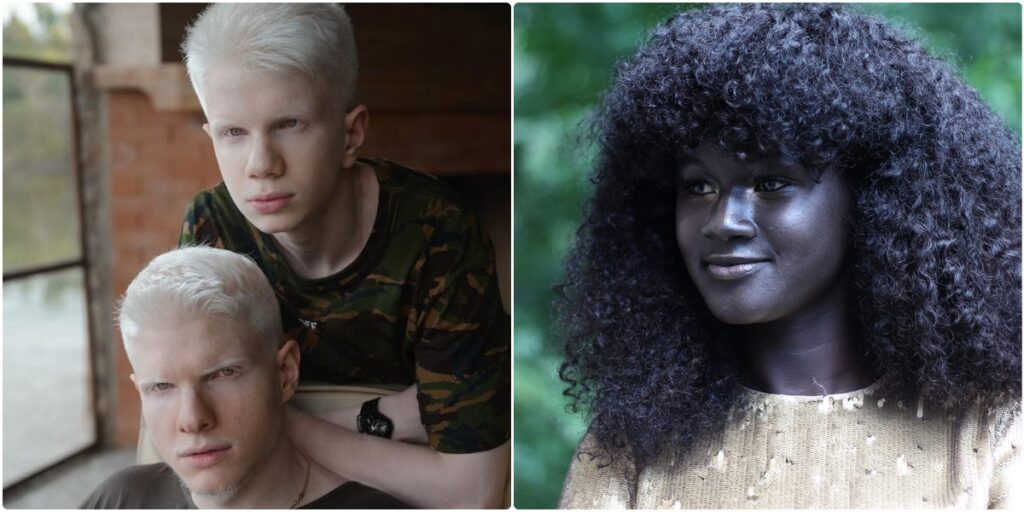 Never judge a book by its cover. Or so the saying goes. Freckles, overbites, love handles; these are all features to embrace, and flaunt. People come in many shapes, sizes, and colors and each one of us is unique in our own special way. Some people may have a larger forehead, bushier eyebrows, and large doe eyes, but these are all lovely and unique features to embrace. These unique people defy all odds with their eye-catching looks that can draw almost anyone in. Let's take a look at these people who have overcome the so-called beauty norms and have succeeded in life. Because despite your age, race and physical features, everyone is unique in their own special way. You go guys (and gals)!
Maeva Marshall's Freckles
Those aren't really freckles. She wasn't born with them. At 20 years old, Maeva incurred a stroke. Doctors prescribed her medications for her liver after it took a beating from detoxifying all the other drugs. One of the adverse effects is sensitivity to light.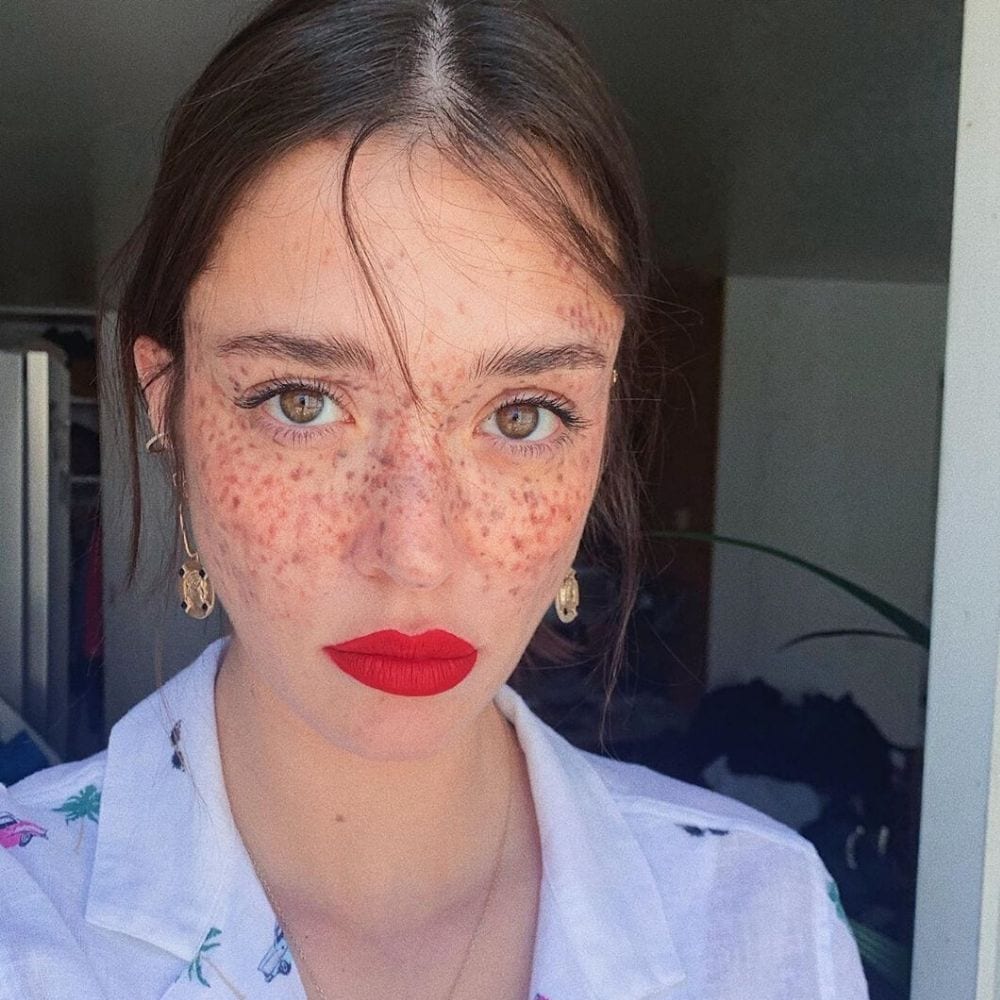 So when she had recovered she did not know that a simple stroll in the park could trigger an allergic reaction. That caused her second-degree burns, those freckles you see on her face. She was paralyzed for a few more weeks and recovered with the hyperpigmentation on her face.
Khoudia Diop's Tone
Dubbed by Internet users as the Melanin Goddess, Diop became an overnight media sensation because of her dark skin. But it wasn't easy growing up in a country where light-skin tones were considered beautiful. Even in Senegal in West Africa, colorism was a force to be contended with.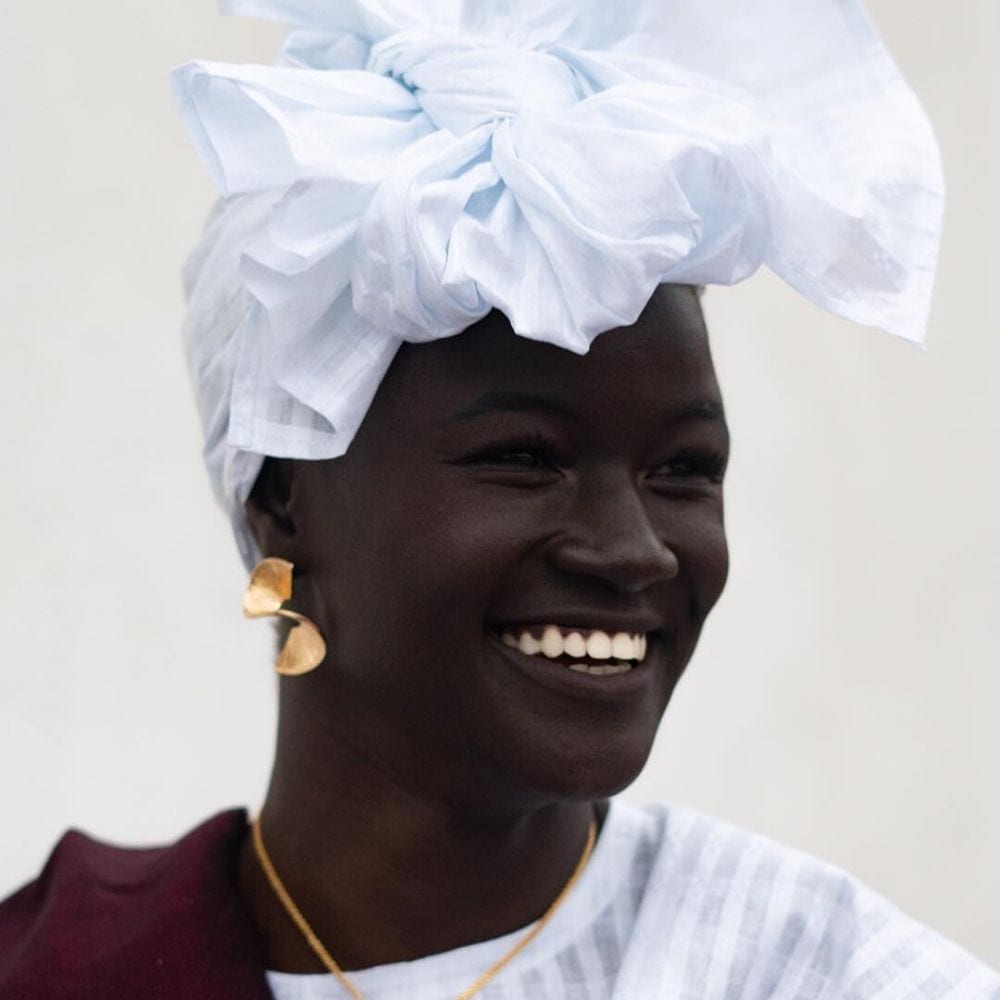 This 19-year-old has gone on to celebrate her whole self while confronting childhood bullies. She was contacted by "The Colored Girl" Agency, which launched a campaign portfolio featuring girls of different sizes and colors. This positivity has empowered Diop and other women worldwide.
Mikayla Holmgren Overcoming Down Syndrome
Down syndrome is simply a genetic disorder, but so many people look at people born with it as pitiful. There are growth delays, intellectual disabilities and distinct facial features. But we daresay, it has no effect on a person's worth. Case in point: Mikayla Holmgren.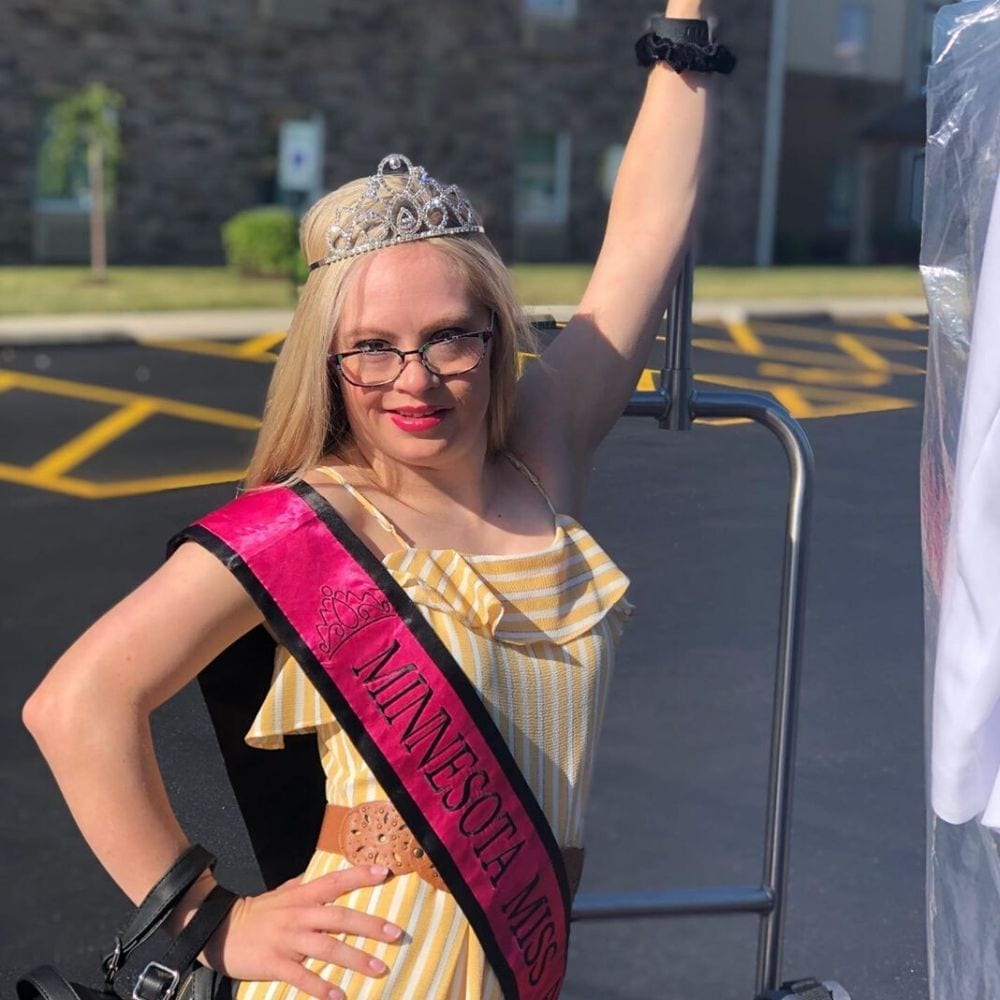 Holmgren is a model and dancer. She had been dancing for nearly two decades and had participated in the Special Olympics. She has recently become the first woman to participate in a Miss USA state competition. She bagged The Spirit of Miss USA and the Director's Award. Now, that's a win!
Souffrant Ralph's Freckles
We no longer look at freckles as an imperfection. Twenty-one-year-old Souffrant makes them look like artwork. And we wouldn't mind being the blank canvass next time. He had originally wanted to become a dermatologist, then he had met Aaron Taylor at a Brooklyn Park.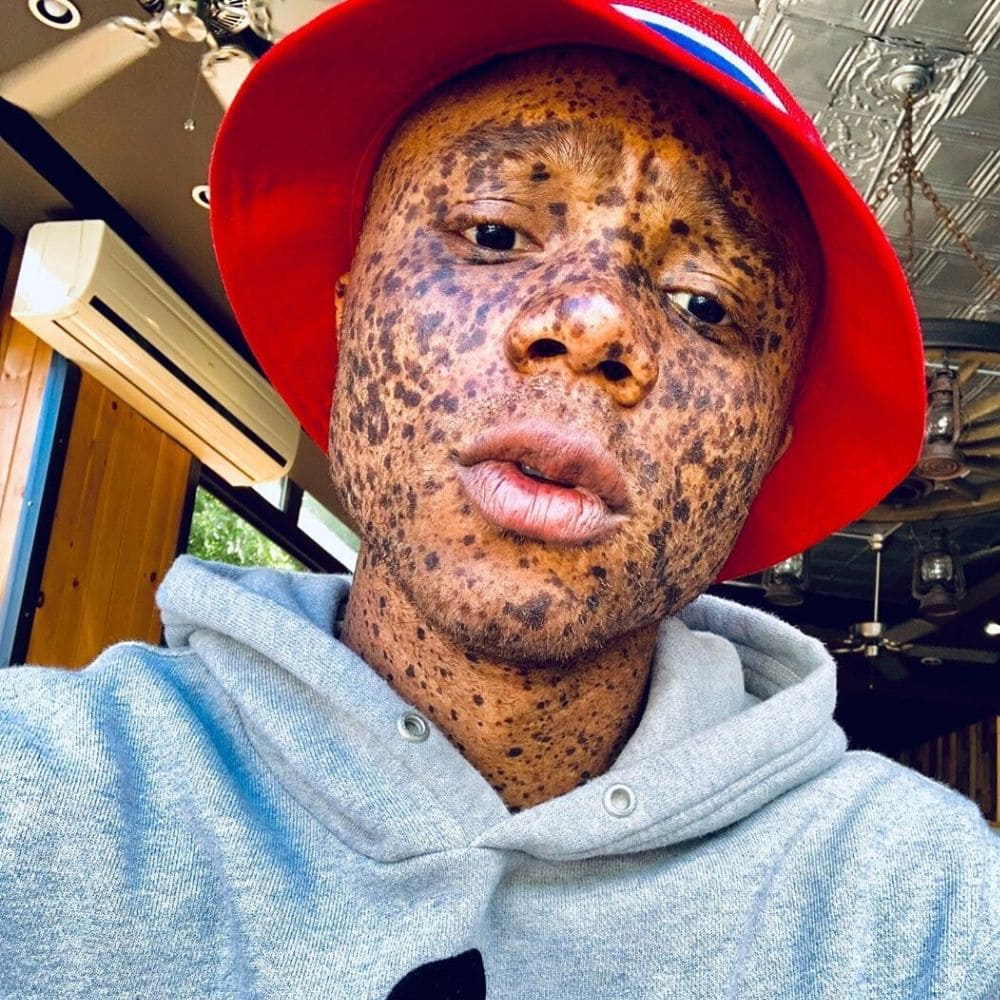 He became a muse and within a couple of short months, he signed with Re:Quest Model Management. Now he has achieved financial freedom for himself as well as for his family. He has also provided funding for underprivileged children.
Linus Jasper
He goes by the name Professional Orange on Instagram. When a man embraces his complexion and rare looks this way you know the world can't use it against him. But what is it about this man that makes him so special? Isn't it obvious?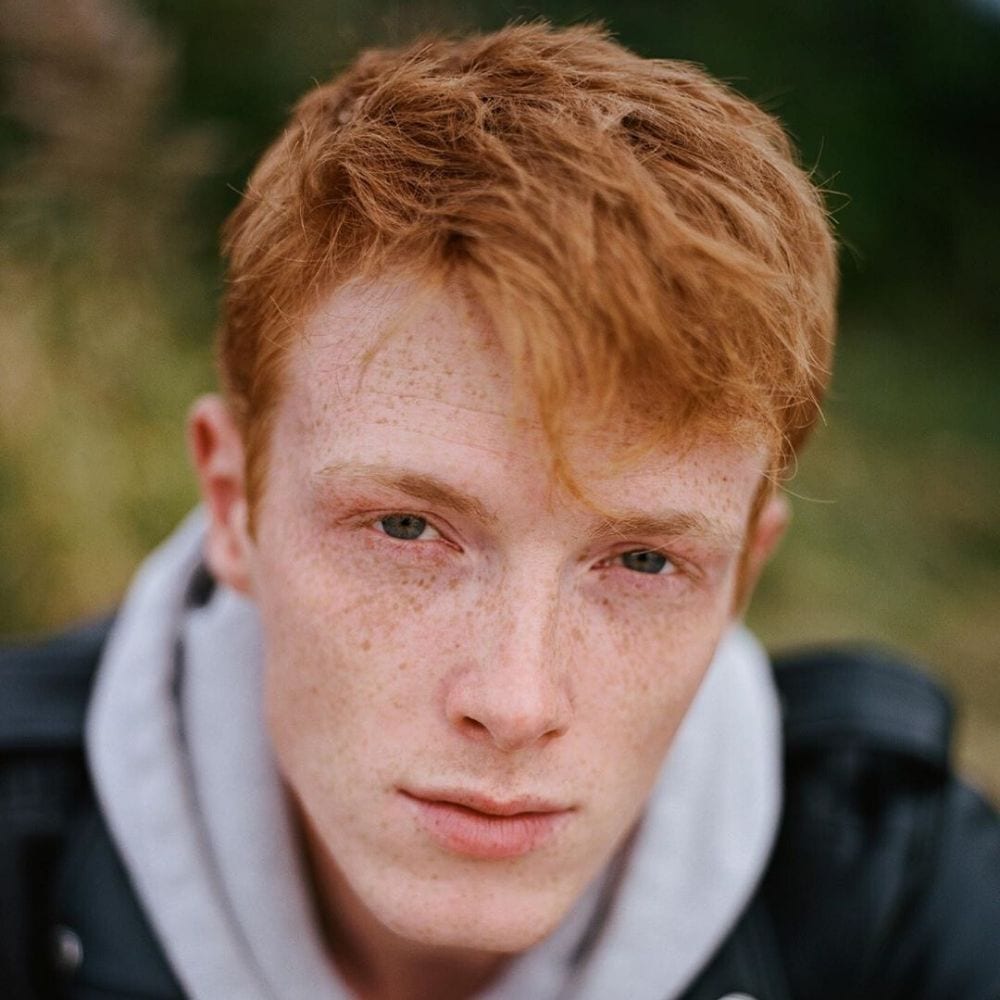 His rust-colored hair, and those fine cheekbones. Stop squinting. We can't stop looking! Well, there are pictures of him with his eyes closed and we still can't stop ogling. How is it possible for a man to be blessed with this many angles?
Duckie Thot's Creamy Black Skin
Yes, this absolute goddess in the flesh is real. Hailing from South Sudan, she provides diversity in an industry monopolized by light-skinned women. She's often the only black woman on set, and there are so many stylists, photographers, and artists behind the scenes.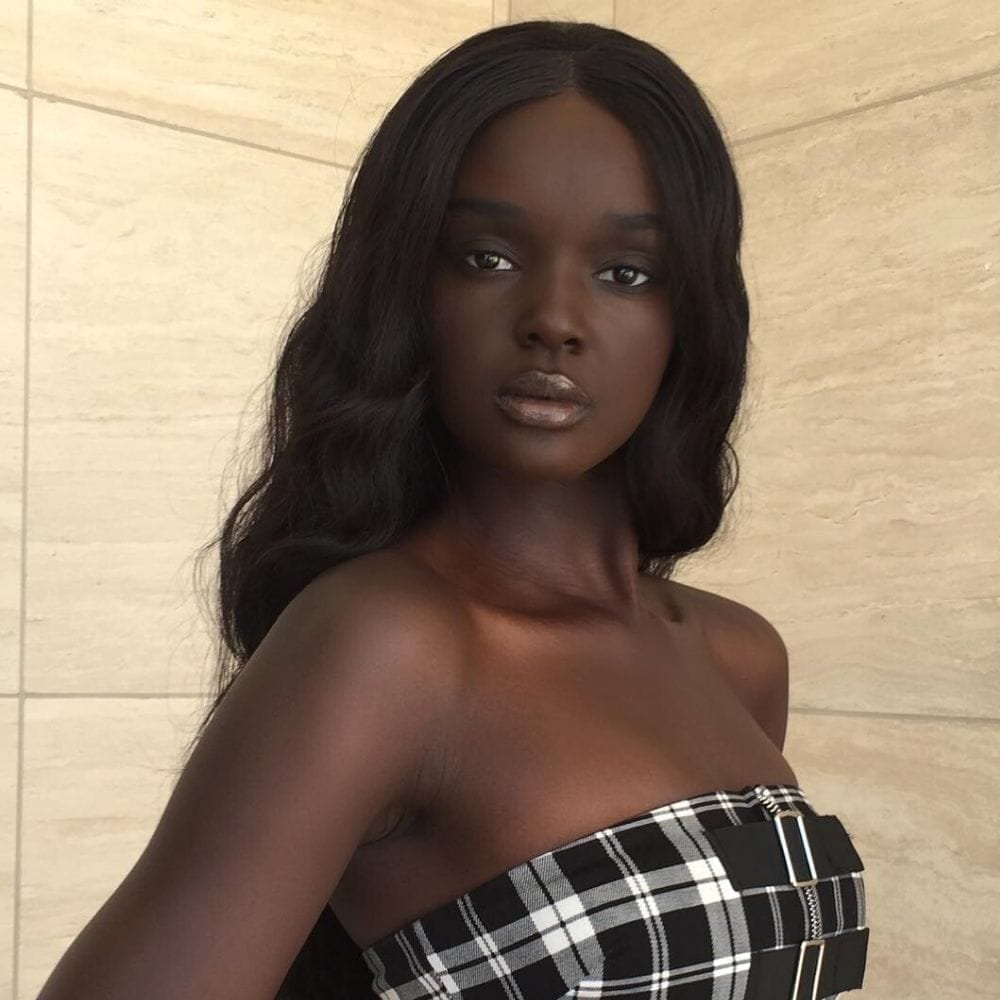 Even without any shimmer, her skin manages to naturally radiate that deep hue of chocolate. When asked what she would be doing hadn't she become a model, she says that she would have graced the court as a professional basketball player.
Shankar Jalota's Skin Tone
No, that's not shimmer nor a light shade of eye shadow. That's simply Shankar exuding his natural calm and showing off his unusual pigmentation. With a strong jawline and a chiseled chin, he's made for modeling, and for bringing light to vitiligo.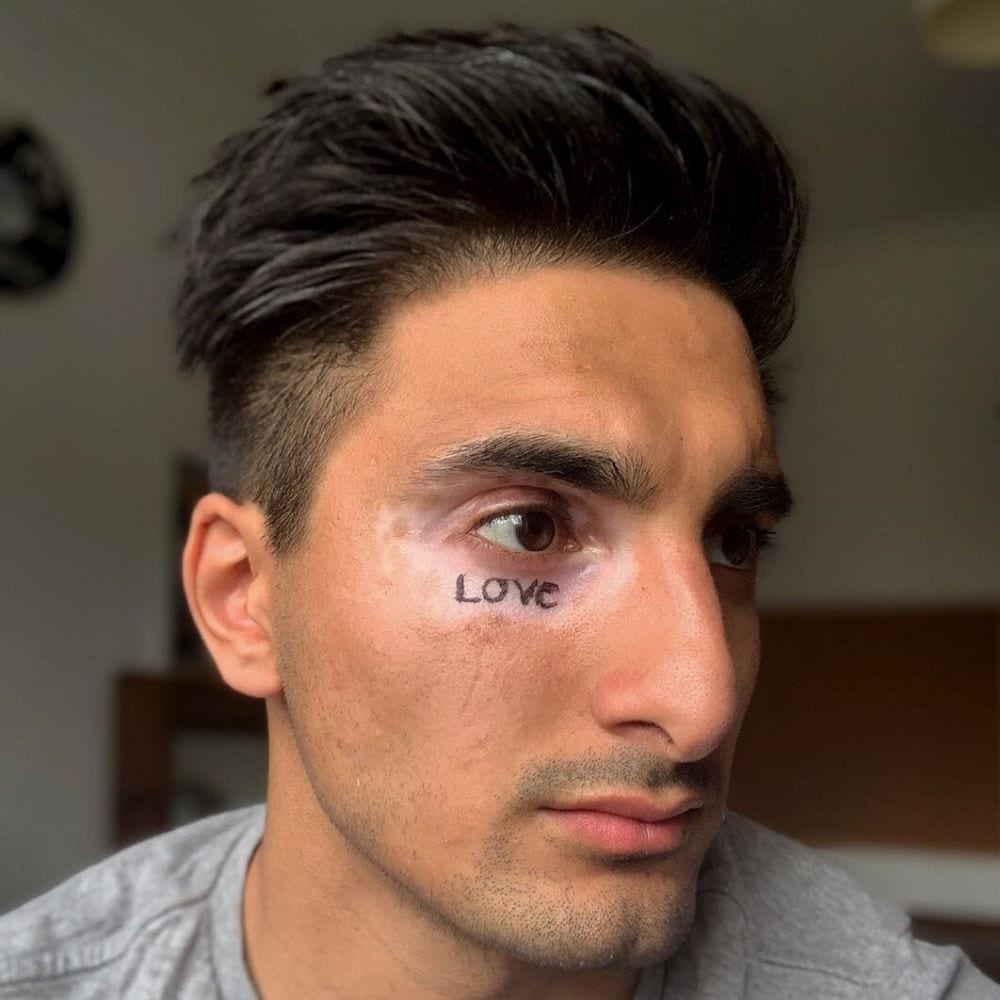 What's vitiligo anyway? Perhaps made most famous by the late pop legend Michael Jackson, it's when skin patches lose their pigments over time. That's because melanocytes, the cells that give your skin, hair, and eye colors, are attacked by your immune system.
Devon Aoki's Sly Eyes
Born into riches, she didn't have to yank the wheel or pedal to the metal on 2 Fast 2 Furious. Her parents are Benihana restaurant founder Rocky Aoki and jewelry designer Pamela Hilburger. Even her DJ brother is sporting some cash.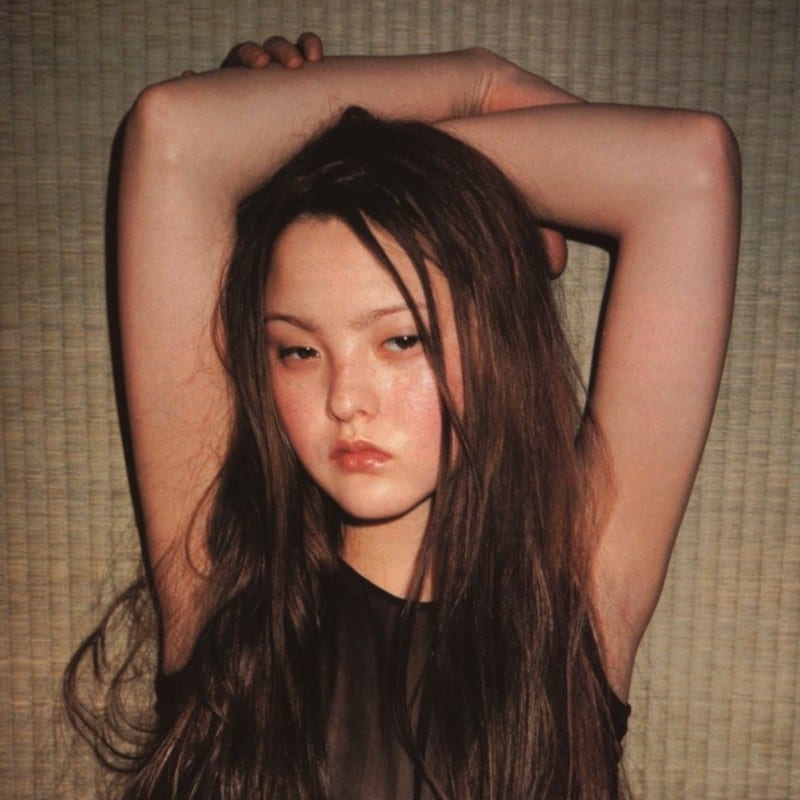 Nonetheless, she has made a career for herself as a model, despite actually being one of the shortest ones in the industry. Her down-turned lips and her haughty eyes, rather than their usual label, are used to her advantage in her photoshoots, and they're definitely mesmerizing.
Simone Thompson's Front Teeth
Diastema: that's the medical term for it. They usually disappear in adults once their permanent teeth set in, but for others it's a cause for concern. Well, Cersei Lannister AKA Lena Headey paid no heed to it, at least in the first few seasons, and neither did Simone Thompson AKA Slick Wood.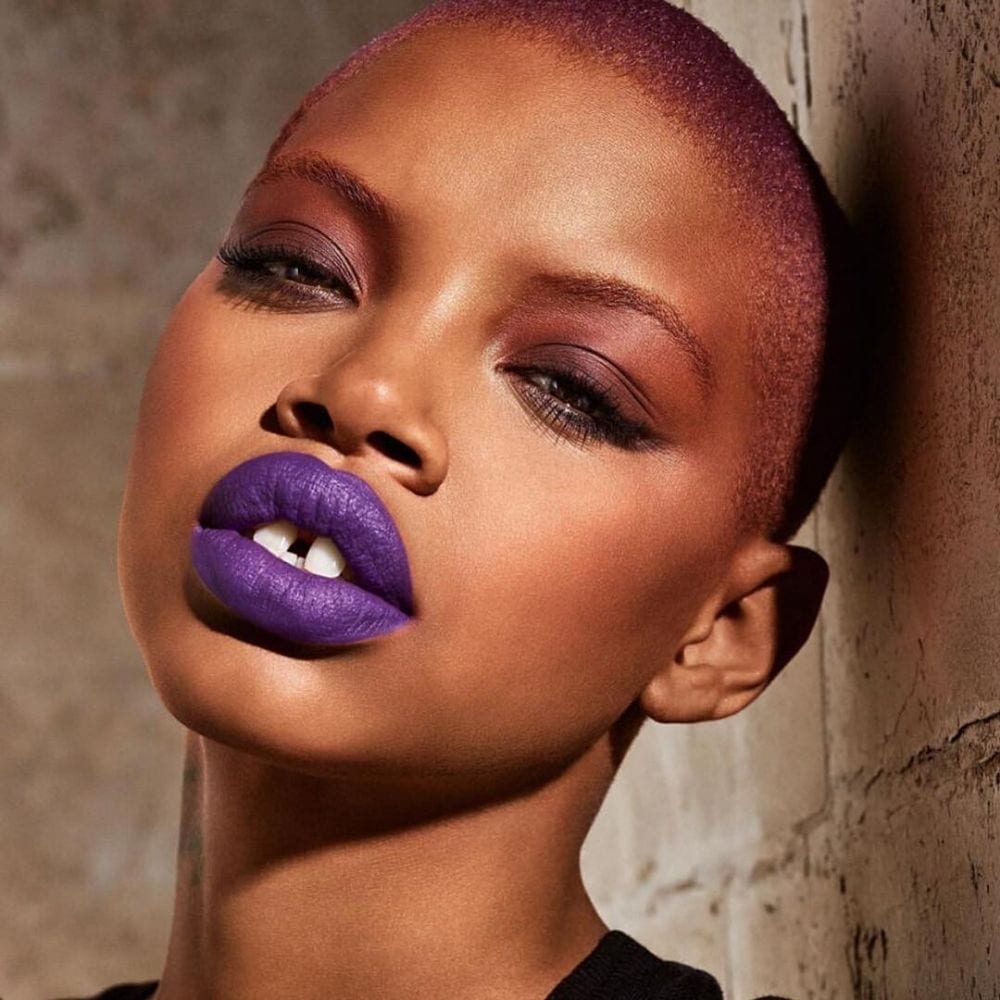 In the modeling industry, uniqueness trumps beauty standards. When your body is the clothes rack, you'd need an unforgettable face to complement the look. That's the only signature models have apart from their walk. Slick Wood leaves a mark in gold!
Coraline Jouhier's Ginger Curls
We just can't take our eyes off of this smoldering beauty, who also just so happens to be a foodie. In her family, cooking is a shared passion and she recounts that people quickly grow bored with their frequent mentions of ingredients and measuring tools.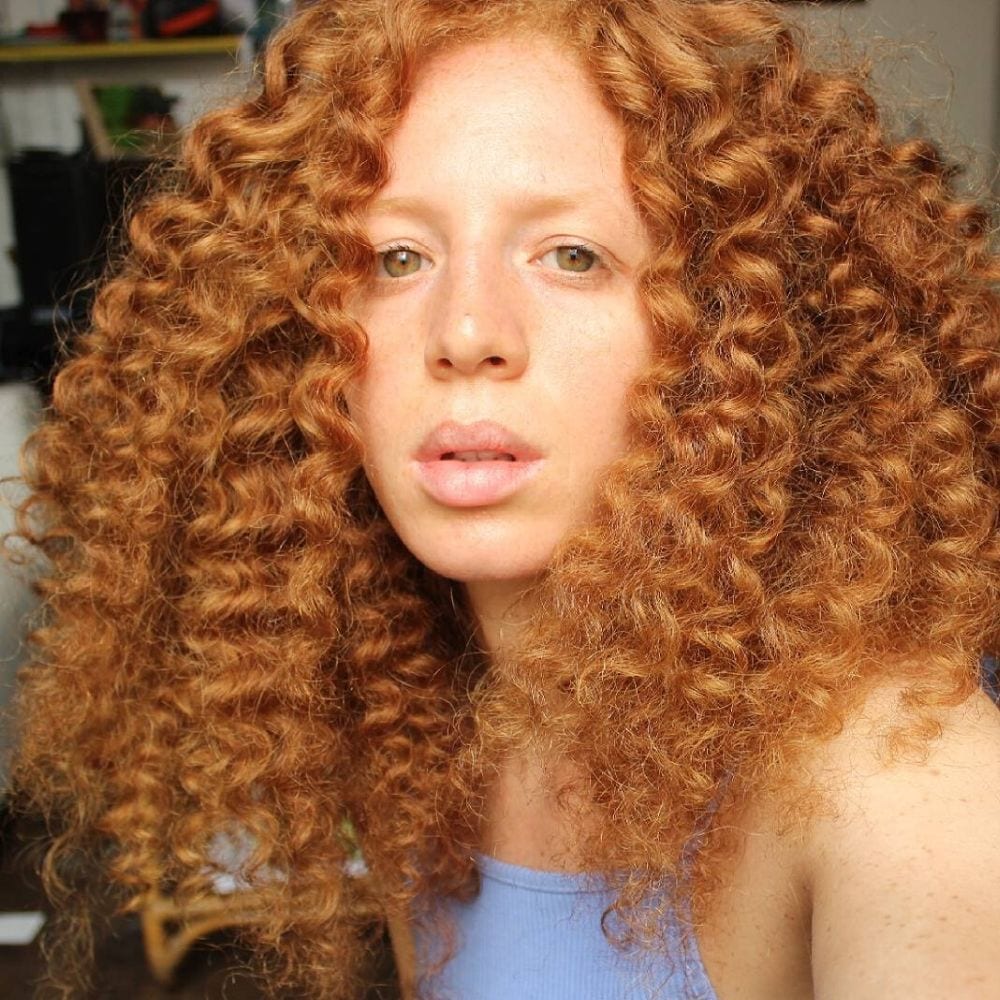 She has just opened a restaurant featuring vegan food and healthy living. It has an Afro touch and is based in Paris. Newcomers either flock to the place for its novel offerings, or a glimpse at this ginger-haired beauty, with unruly, defiant curls.
Sara Geurts' Skin
Sara is redefining beauty standards when it comes to skin. We have often associated youth with taut skin, rounded cheeks or angled cheekbones. Several cosmetic surgeries and fillers cater to this effect. But Geurts is having none of it, and insists otherwise.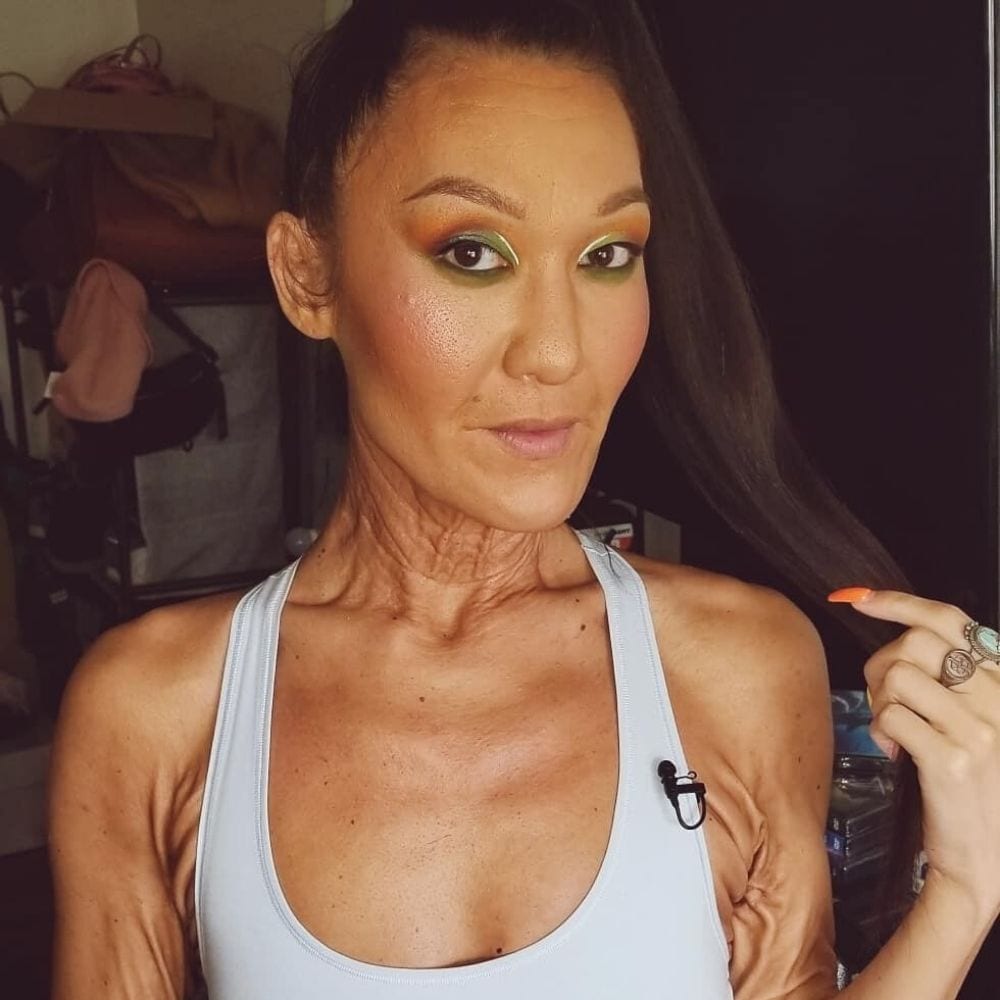 This 28-year-old flaunts her skin and begs everyone to reconsider that vibrancy exudes from one's esteem. Flaps of skin have nothing to do with it, especially when it is caused by Ehlers-Danlos Syndrome. This affects connective tissue, and as you guessed it, the skin is composed of them.
The Ivanishvili Brothers' Albinism
You're going to be unable to look away. The two brothers are the sons of Georgian billionaire Bidzina Ivanishvili. Between the two, Bera Evanishvili is arguably the more famous. He has released an album, Gpirdebi, where his tenor voice can be heard.
But Tsotne is also enjoying his fair share of the limelight. Both of these models are strikingly captivating with their light skin and white hair. Why do they remind us of werewolves? Anyway, that's because they were born with albinism. Neat, right?
Elaine Davidson's Holey Face
This Brazilian holds a Guinness World Record for the most number of piercings. She got her first piercing over two decades ago and she has incrementally added many over the years. Now she has over 11,000 piercings adorning her body.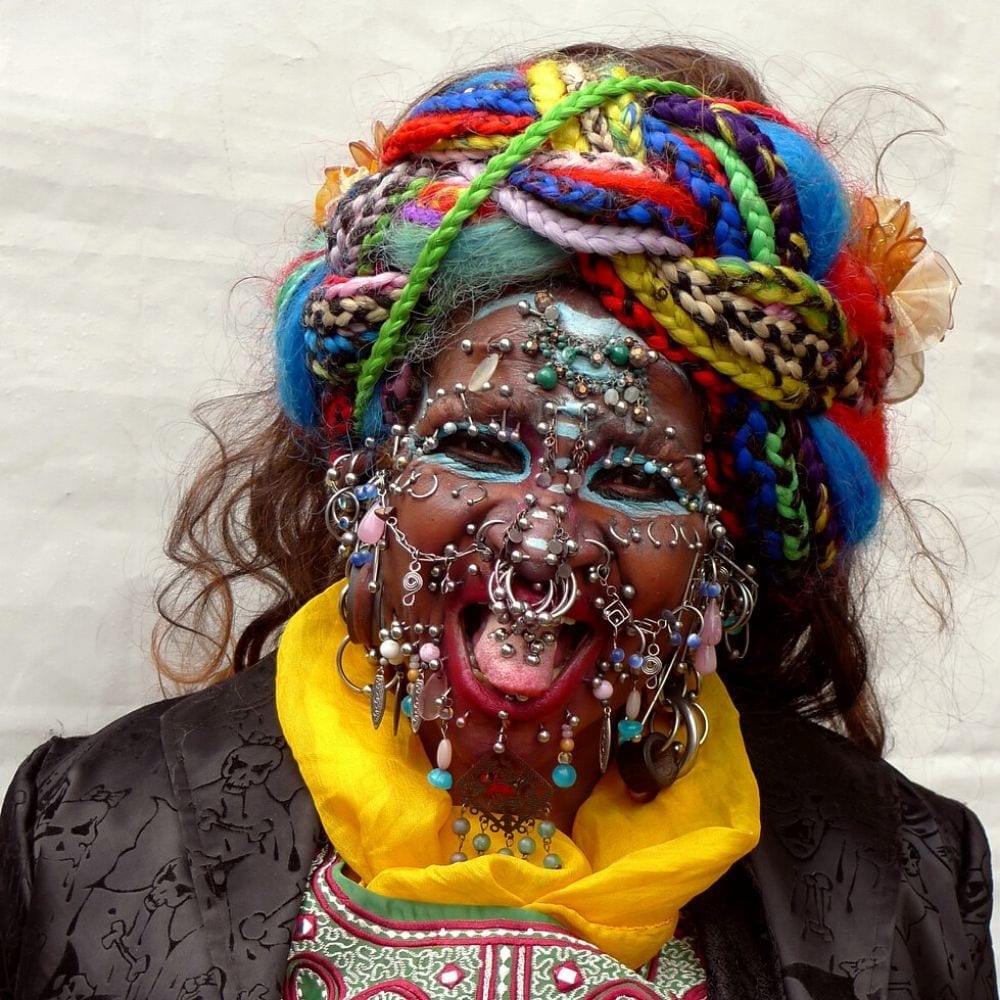 Wonder where most of her piercings are? You asked for it: she has tons of them around her private parts, 500 internally and externally. Her total internal piercings, it turns out, are as heavy as a newborn infant. Ever consider getting one?
Caitin Stickels' Intriguing Stare
Cat eye syndrome affects about 1 in 50,000 to 1 in 150,000 people. The most common sign is a defect in the iris of the eye, causing it to have an split or an irregular shape, as can be seen in model Caitin Stickels. Interestingly enough, she loves cats.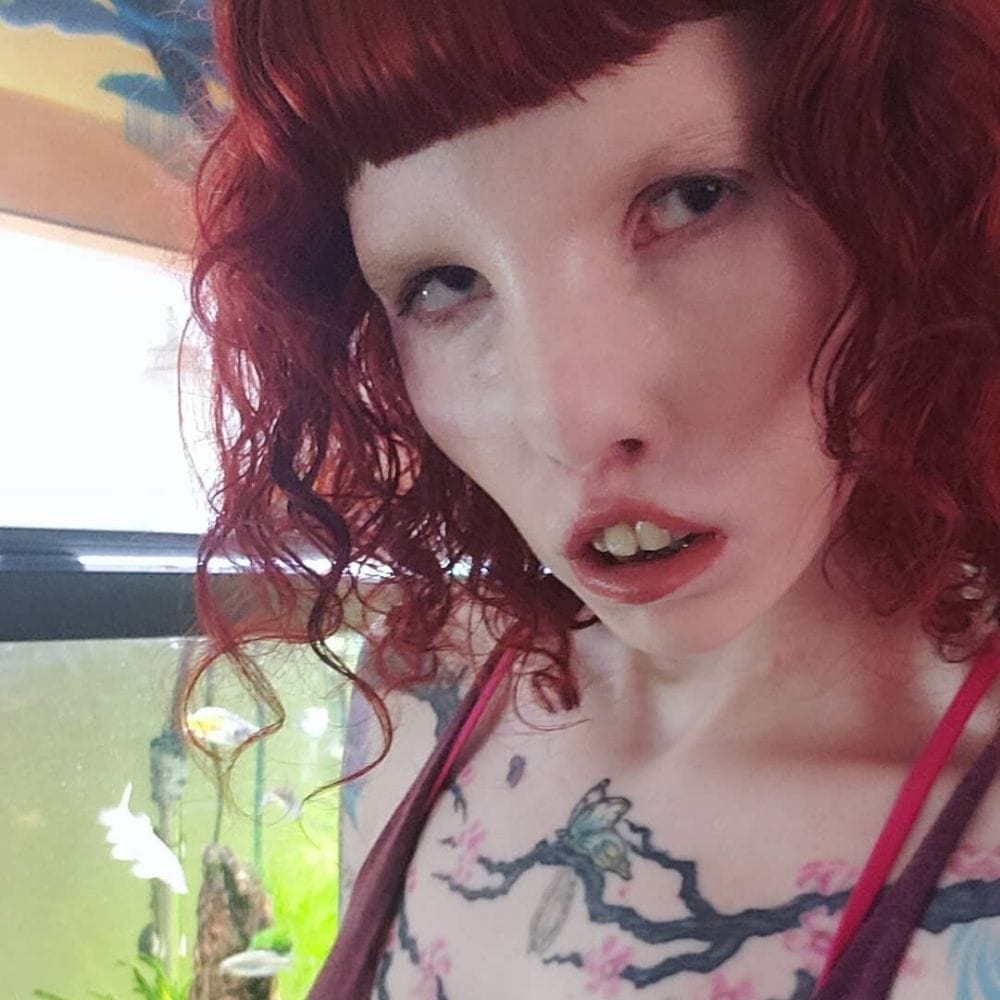 She was spotted by Nick Night, a photographer, and soon afterward, news of her condition spread far and wide. When modeling she claims that she is able to refocus her attention on what is going on inside her body to making something beautiful on the outside. And we can see the illustrious artwork in her photos.
Sem Kobelyan's Albinism
While we're stuck here grooming, brushing, plucking and dyeing our eyebrows, he's got them on fleek to perfection. Thanks Mother Nature. It seems that after all these years, there are some people who are just better fit for genetic evolution.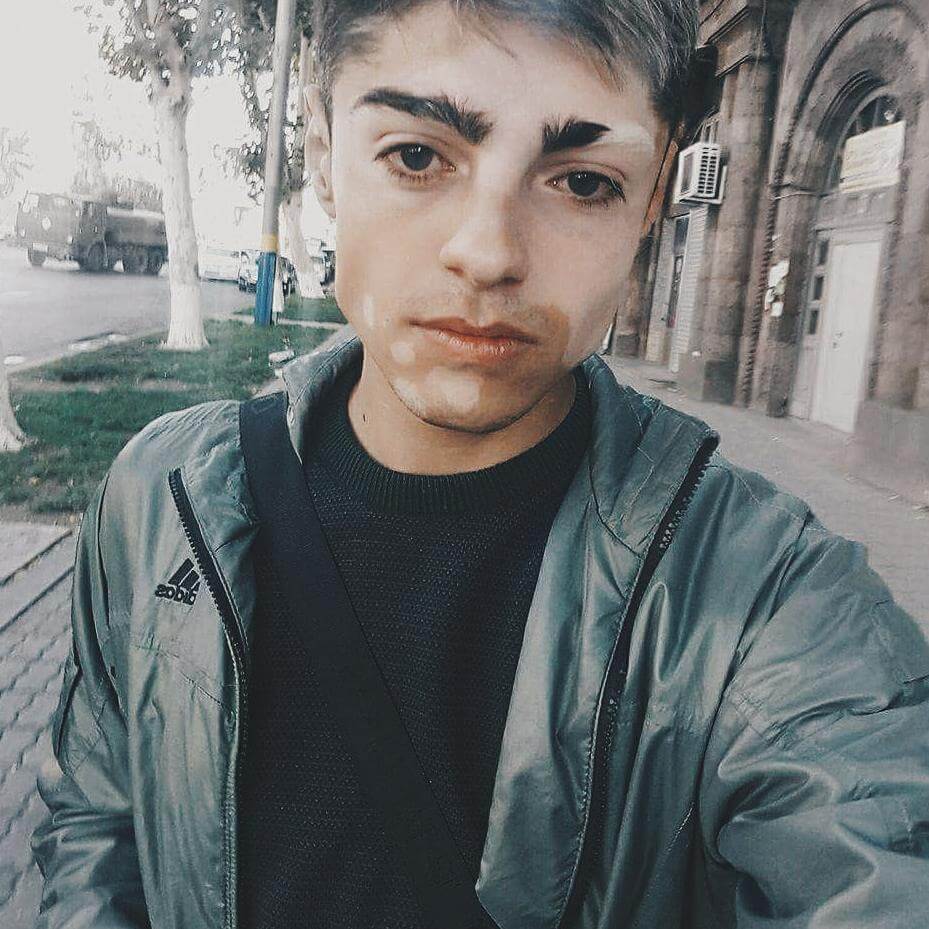 Sem Kobelyan is one of those who have been "blessed" with vitiligo and learned to flaunt it. That face is a conversation-starter. Just imagine sunlight flashing on his face and how blinding he would look like to us commoners. We'd be dazed. Would you?
Willy Cartier's Androgynous Face
If Jesus were born in this century, we strongly feel he would take the shape of Willy Cartier. He's too beautiful to be either gender. We'd like to be one of your apostles, possibly spread the good word of the Lord.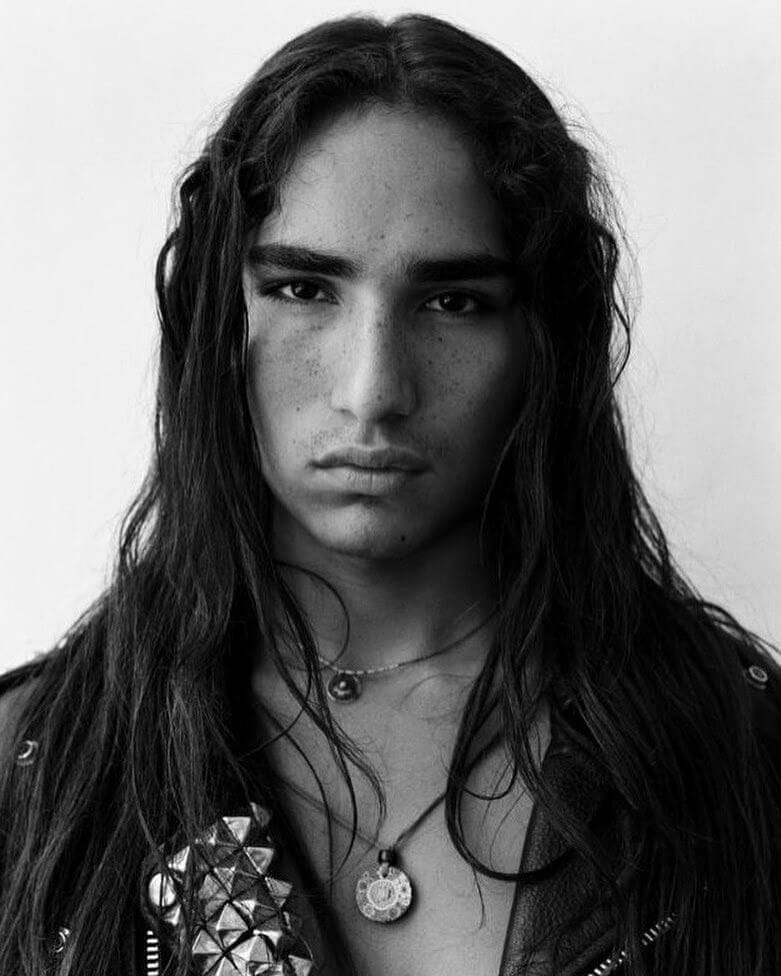 Of mixed descent, he has had a colorful childhood, from the simplicity of Vietnam to the indifference of France. From first glance it would look like he's of Native American ancestry. It seems that others have thought so too as well. On Instagram, he can be seen riding a horse while filming a scene. We can't wait for that movie to be released.
Allison Harvard's Dreamy Eyes
Allison is an American model, artist, and actress and is known for her appearance on the popular reality show competition America's Next Top Model. Her big doe eyes gave her an edge over her peers and well as in real life.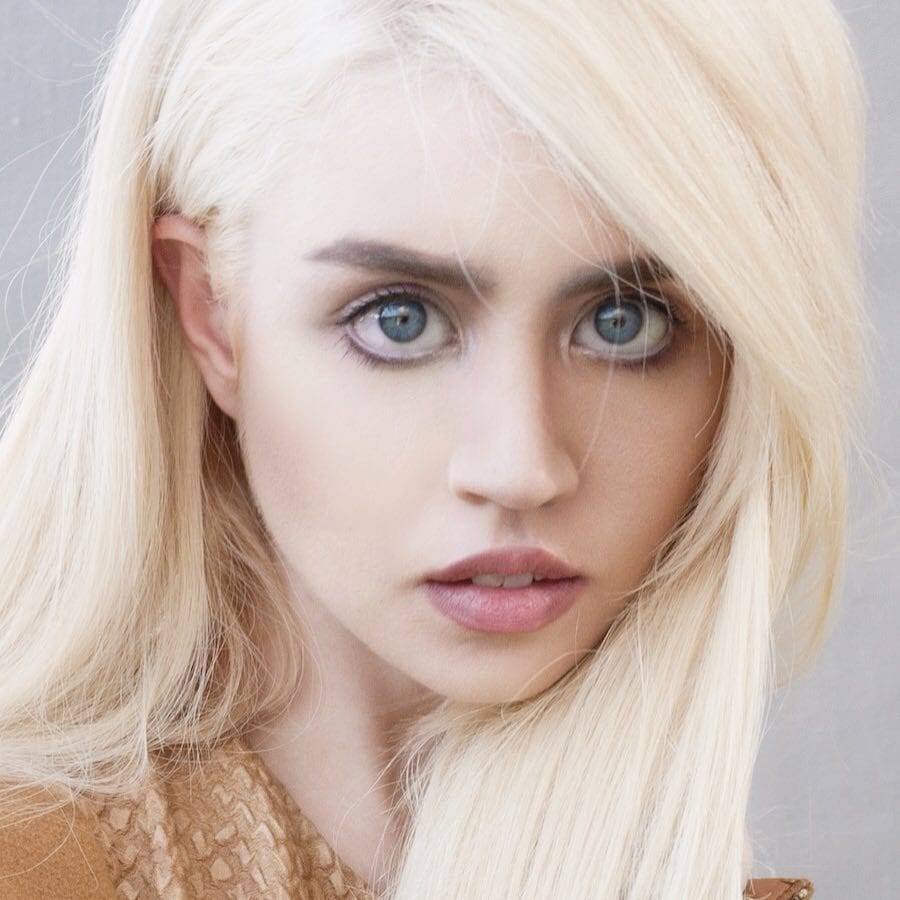 When she first joined the competition, she was always told that her big round eyes were not considered good enough for high end fashion. But look at her now! And now that you've looked at her, try to break eye contact. Good luck.
Hamad Jaman's Dashing Freckles
In the collective imagination, freckles are often tied to young kids and are considered cute for them. We tend to associate them with youthfulness. This begs the question, however, as to why is it that when we grow older, freckles become a flaw?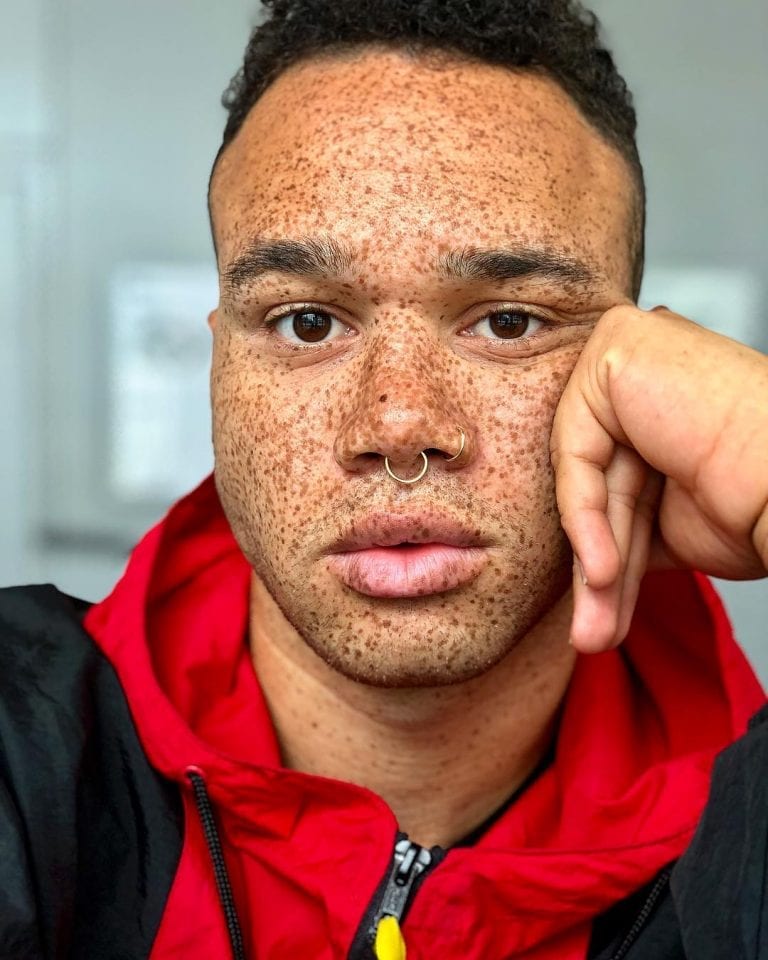 This is Hamad Jaman. Unfortunately, there is not much known about this low-key model but what we do know is that he is often seen in fashion ads and his freckles make it look as if he has a galaxy on his face!
Diandra Forrest's Stark Albino Beauty
Diandra has albinism, which has granted her a pale white skin tone and whitish golden hair. This had caused her to get bullied growing up, but she did her best to rise against it and prove everyone who said she was ugly wrong.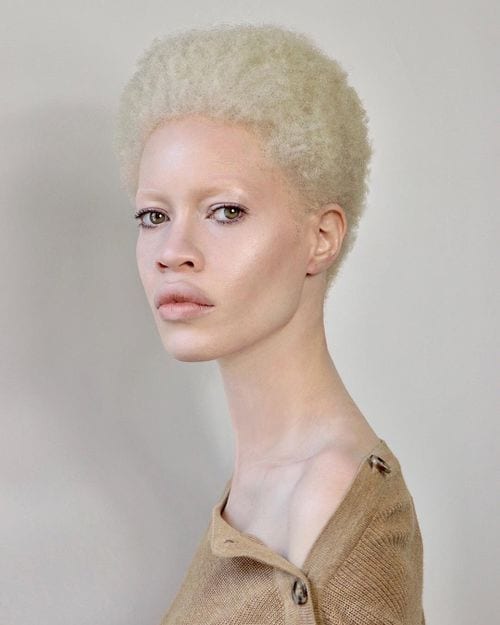 Diandra is the first female model with albinism to be signed with a major modelling agency. She is also an active voice to create awareness in educating society about people with albinism and works with other albino's to create more creative opportunities.
Sarai Lewis's Stunning Heterochromia
Sarai Lewis is often posting photos for her large and growing following on Instagram and is extremely popular not only because she dates reality stars but also because she is a popular model. No bonus points for wondering why she's so alluring.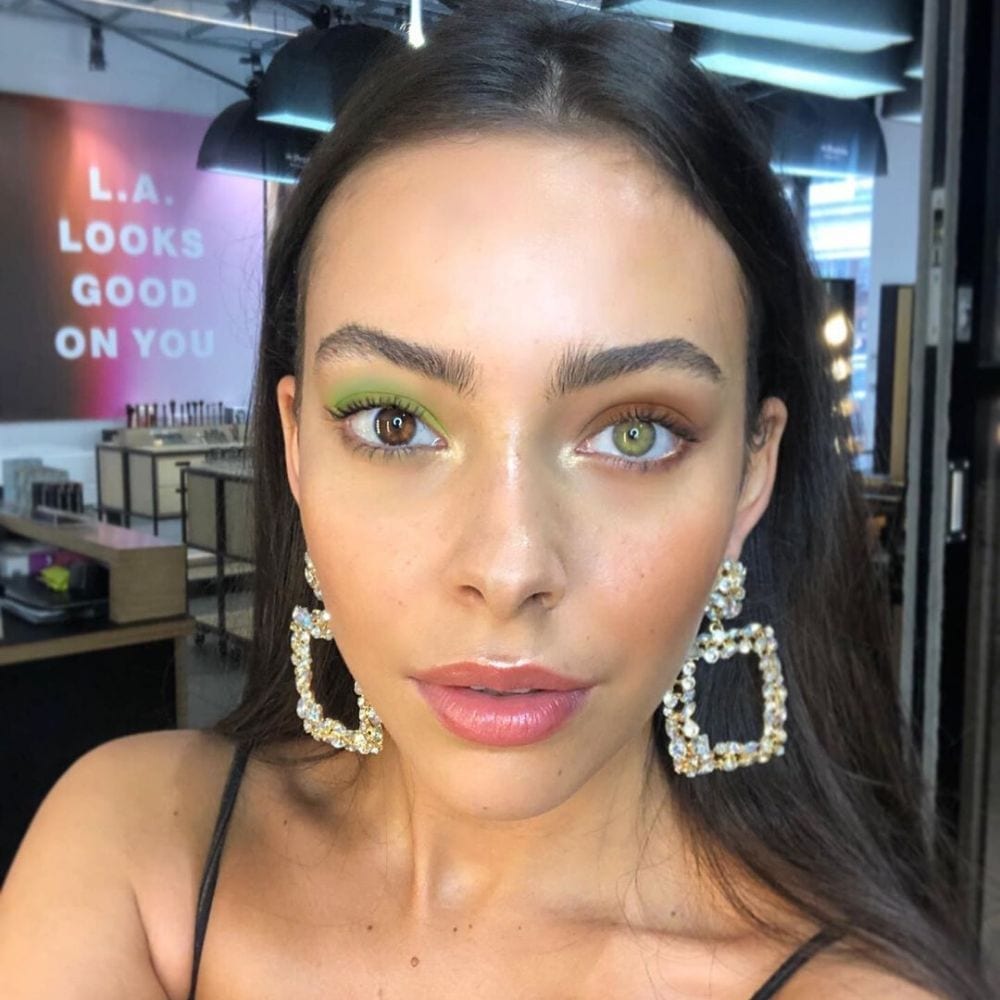 There is a striking feature of hers that is always the centre of attention and that is her eyes. Sarai was born with the rare condition heterochromia, which makes one of her eyes a dark brown and the other a lovely green.
Baby Chanco's Frizzy and Fluffy Hair
You have probably seen the ads of this baby everywhere and if not, you've probably seen her go viral a few times. And why wouldn't she? She has the locks that most people pay for! Baby Chanco had wild hair from the day she was born.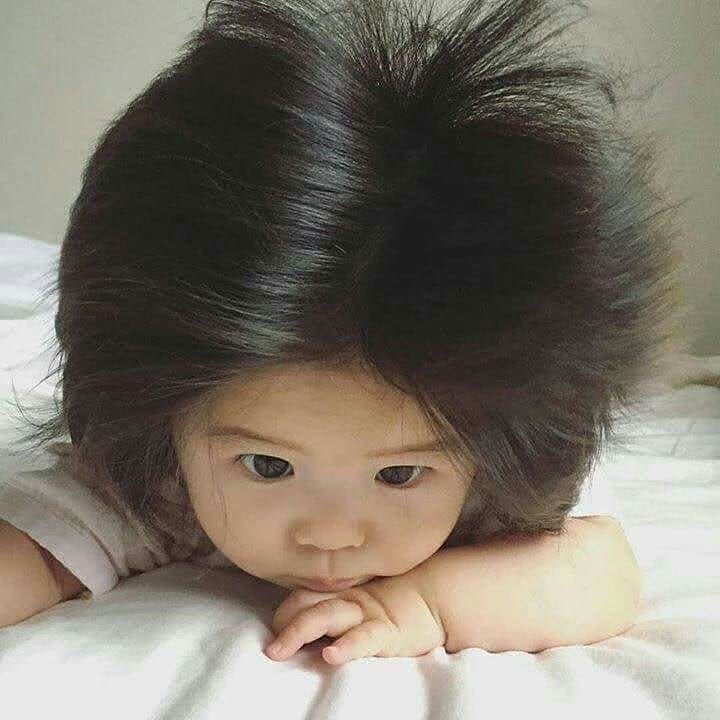 This astounded her mother and strangers alike. People from everywhere have been singing this little one's praises and she even received a bunch of offers to do hair commercials for Pantene! What a famous baby, and she doesn't even know it yet.
Sophia Hadjipanteli's Brows
Step aside, Cara Delevigne! Sophia Hadjipanteli is the new Brow Queen! Sophia's eyebrows are definitely the most striking feature on her face and this had caused to be bullied growing up. However, she is now a popular Insta star with over 170,000 followers and has even been featured in Vogue magazine!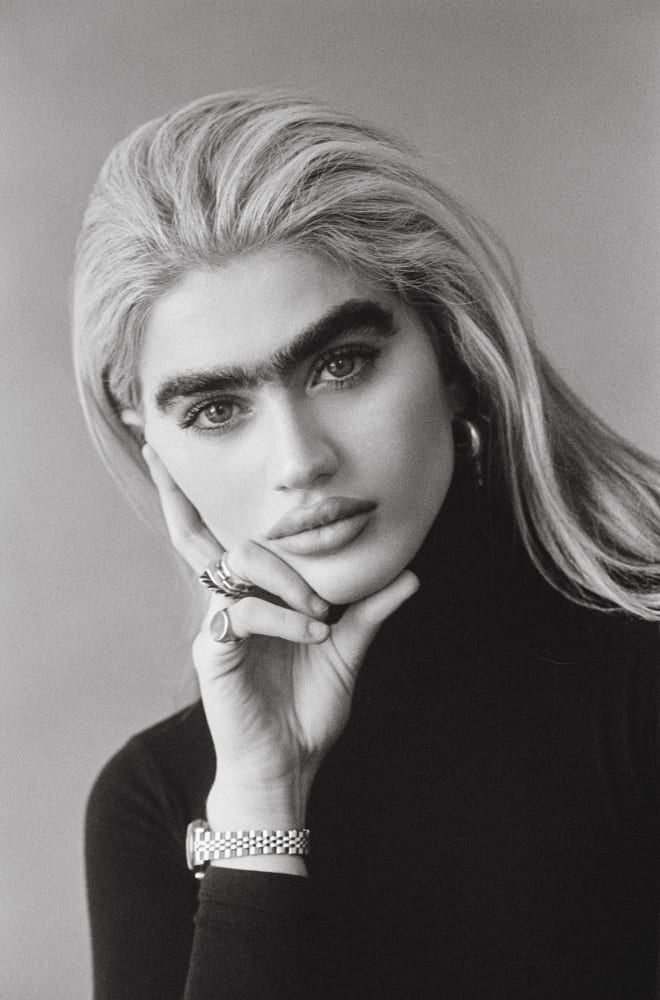 She says that "I am not really doing this to show people that they have to like my unibrow, I am more so doing it to show people that they can get on with their lives by having a preference". We're all going to be a little kinder on ourselves with the tweezers.
Jack Eyers' Futuristic Body
Jack Eyers is an amputee that had to have his leg amputated when he was 16. He started all over again trying to walk and gain his momentum back. Being a teenager, we can only imagine how hard it must have been!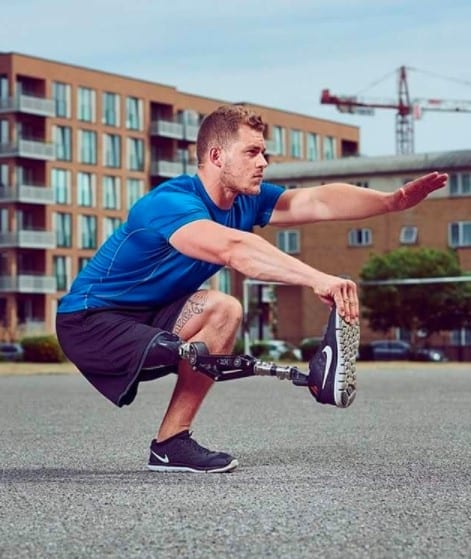 However, he dealt with this dilemma with resilience and came out of it all much stronger. He works in fashion and as a personal trainer. Happy to teach all, Jack knows how to train both able-bodied people and those with disabilities.
Winnie Harlow's Vitiligo Slay Game
Winnie has vitiligo and is drop dead gorgeous. She is a one of the most active and popular models that ANTM has produced. Despite all this, growing up wasn't easy. Winnie has spoken about how she was bullied as child and aims to create more awareness about her condition.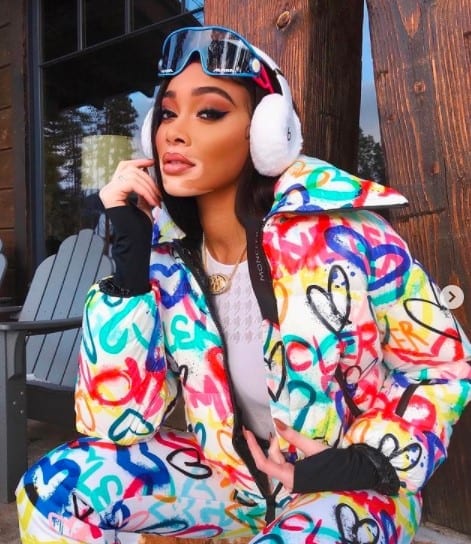 In fact, she was even handpicked by none other than Beyoncé herself to star in her music video. If that doesn't scream "I've made it!", we don't know what will. She's redefining what people perceive about skin pigmentation, and we're totally here for it.
Cassandra Naud's Birthmark on Her Face
Cassandra Naud is a dancer who hails from Canada, and she has an unusual feature on her face. She was born with a distinct and unmistakable birthmark under her left eye that took up a large part of her cheek.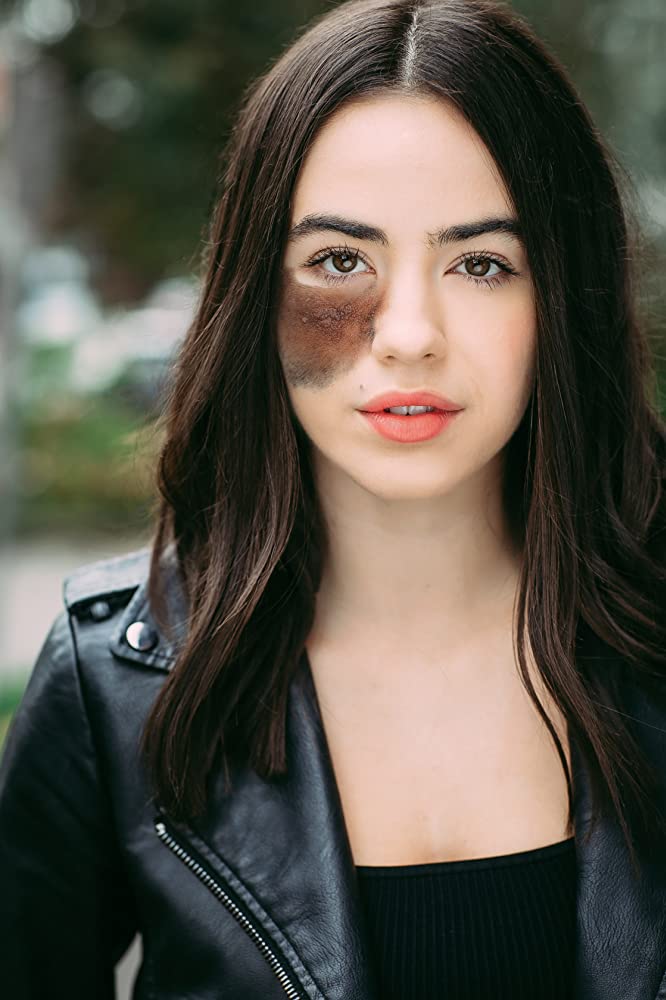 As a child, she begged to have it removed, as she was relentlessly bullied for her unusual appearance. But now she has come to embrace her birthmark and even says it sets her apart from the crowd especially when she goes for competitions.
Evita Delmundo's Scattered Moles
Kids can be mean and Evita Delmundo is no stranger to that. Growing up she was often bullied for the moles that are spread all over her body. She was called names like chocolate chip cookie and even taunted for having a disease!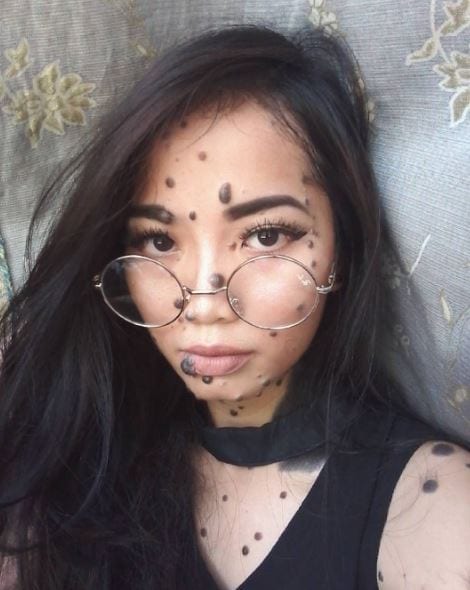 However, she gained confidence when she went for a church camp and then decided to go for Miss Universe Malaysia 2018. She gained a lot of attention for her looks and her courage to step up and show the world that they were wrong about her.
Shaun Ross's Albinism
Growing up with albinism is hard, as kids can get mean. Shaun Ross dealt with bullying because of his condition but he beat the odds and let the haters hate and decided that he was going to succeed in spite of them all.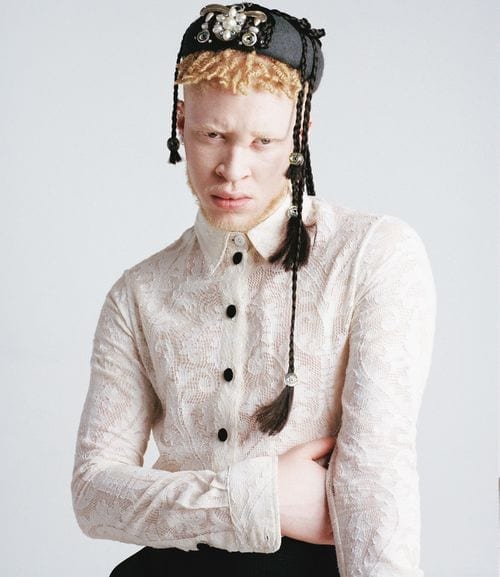 He even starred in a Beyoncé music video as well as in Lana Del Rey's "Tropico". To top that off, he also became the face of Ford Vehicles, with the slogan that says "Be Unique". Shaun is also an active voice in creating more awareness for people with albinism.
Tsunaina's Otherworldly Beauty
Bold enough to be known on a first-name basis alone, this Tibetan model has looks that are simply out of this world, with cat-like eyes, plump lips, and a unique nose bridge, which looks like she just stepped out of the world of Avatar!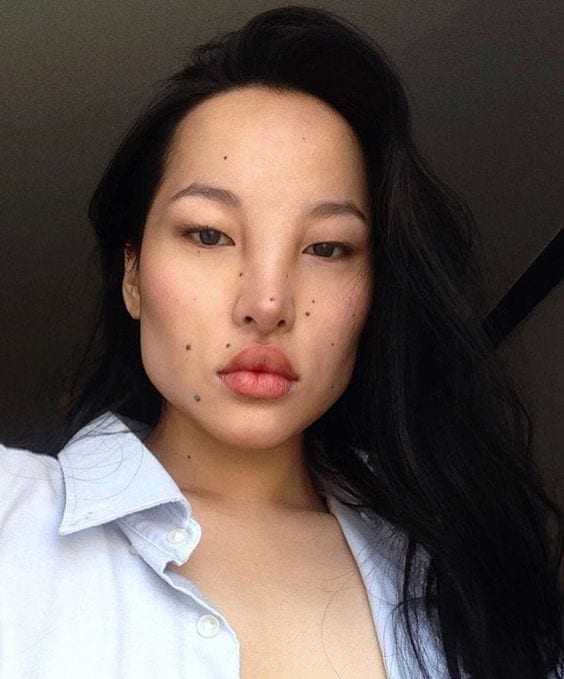 This gorgeous beauty has taken the modelling world by storm for her unique looks and hopes that the modeling world brings in more diversity. Apart from that, Tsunaina is also a musician who enjoys writing crafting songs in her spare time.
Casey Legler's Androgynous Looks
Casey Legler was a former Olympic swimmer who struggled with dependencies to drugs and alcohol. So much, so that the addictions caused her to lose an important match. She has revealed that she struggled with reaching perfection due to her strict upbringing.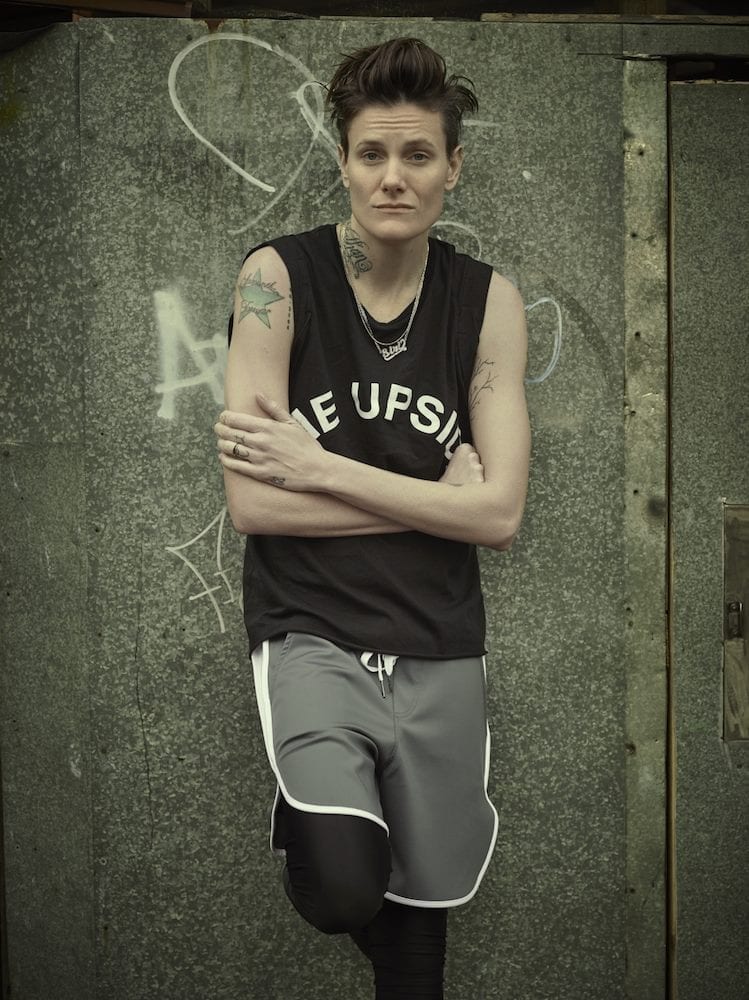 But she soon decided to live healthier and better, and went on to be the first female signed on to a male modeling agency. Thanks to her androgynous looks, she has made a huge mark in the fashion industry. Plus, she is also a visual artist and author.
Ava Clarke's Natural Smile
Already highly aware of how to sparkle, Ava is an African-American child who was born with albinism. Her beautiful pale skin and white vivaciously curly bunches of locks have rendered her a valuable asset in the modeling world, even at a dearly young age.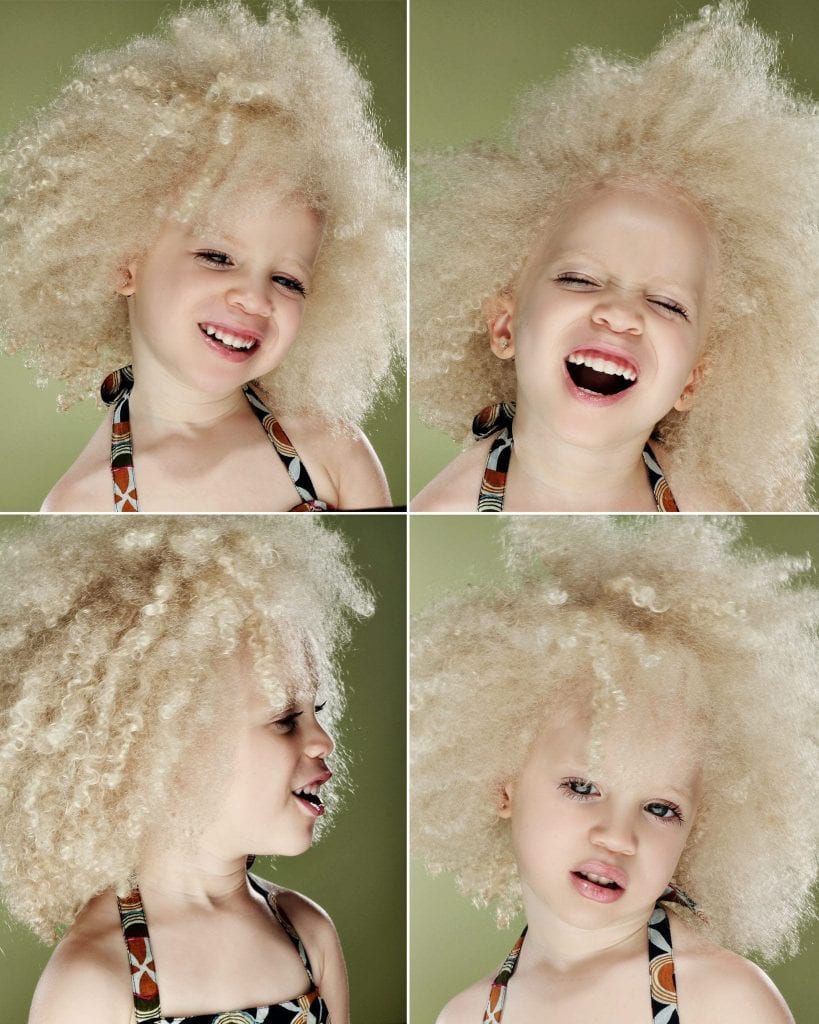 Her doctor warned that she would be blind but then little Ava proved the doctors wrong and was reading well above her grade in kindergarten. Ava made her mark when she not only stared in Beyoncé's music video "Lemonade", but also walked the VMA Red Carpet with her!
Molly Bair's Signature Elf Ears
Usually when we have something peculiar about ourselves, we try to hide it or cover it up. But Molly Bair decided she was never going to do that, especially since her unique trait makes her one of the most sought-after high-end fashion models out there.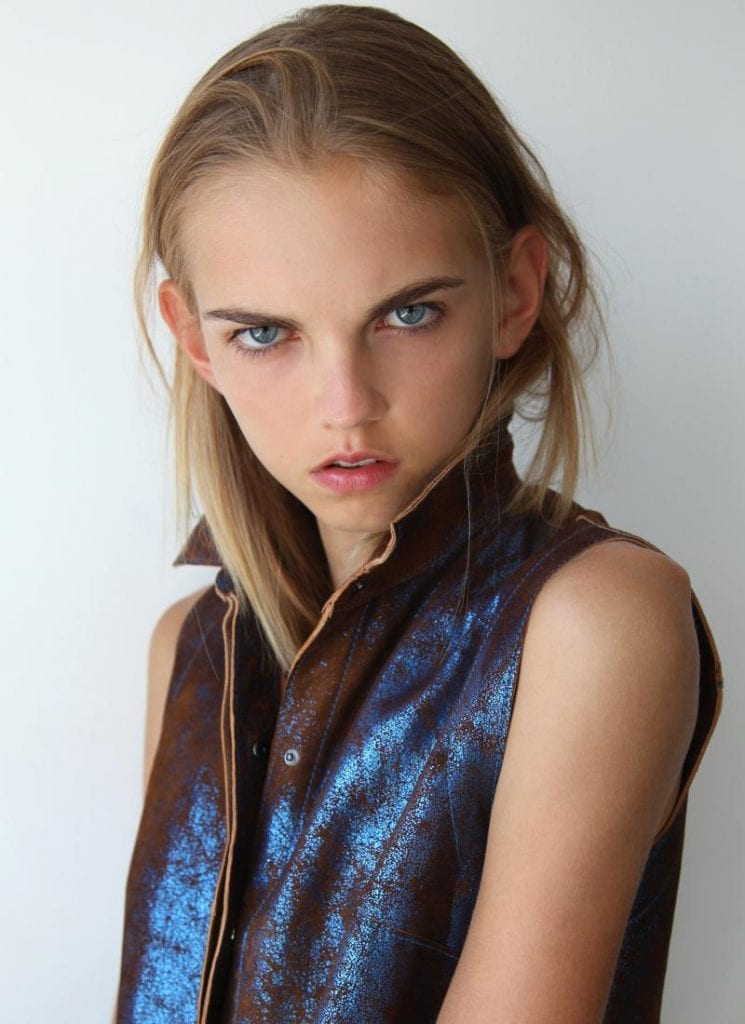 Her large ears are often the showcase of her photos and her hair is always tucked away in particular so that it can show off her beauty. If anything, we're absolutely certain Molly wouldn't be the same without her signature ears!
Debbie Van Der Putten's Single Arm
Debbi was an ordinary 19-year-old girl whose life changed drastically when she got into a bus accident while on a holiday with her friends in France. She was convinced she was no longer beautiful and her self-esteem took a plummeted down until one day she decided to look up the word "disability".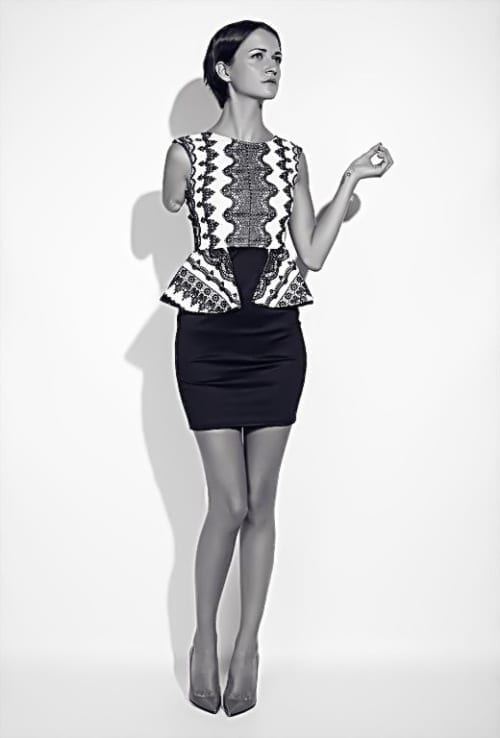 She found that none of the description suited her and decided to make a name for herself. She stepped into the modelling world and rocked it to its core. She also appeared in the reality show Britain's Missing Top Model.
Ellia Sophia's Doe Eyes
Ellia Sophia has a look that even Vogue has agreed that is one of their best discoveries. Her unique eyes, with their unusual spacing, make her look otherworldly. She has done multiple fashion shoots, plenty of advertisements, and over 100 catwalks.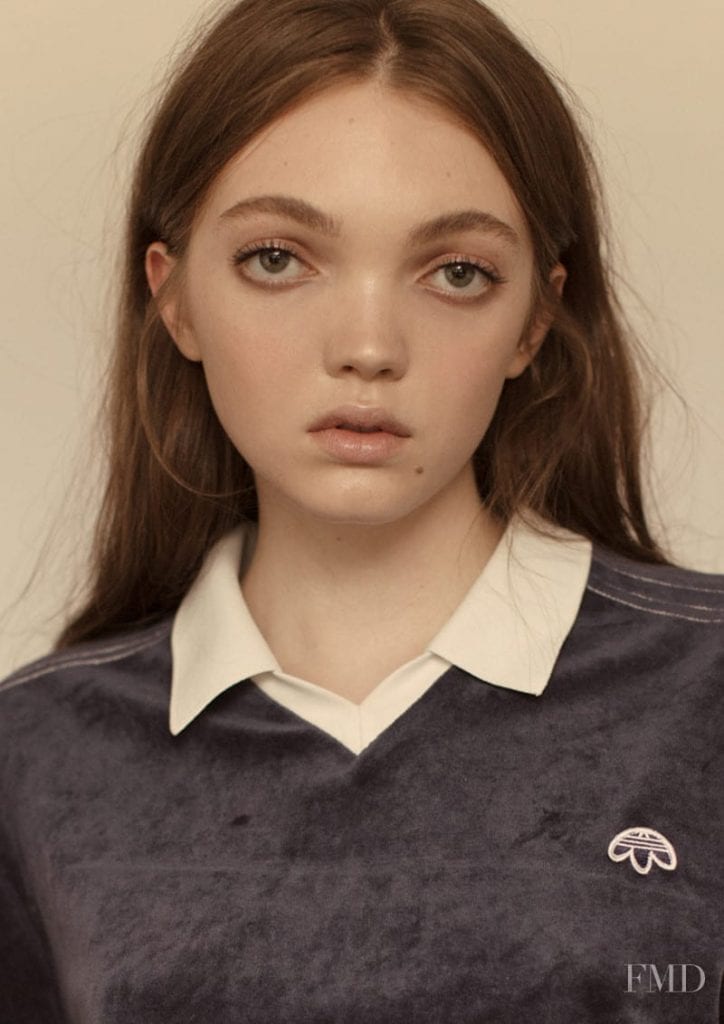 While her looks aren't what society would have called the beauty norm, it's safe to say she is making a killing as top model. Her large eyes that are slightly wide apart sets her apart from the other models we are so used to seeing on a daily basis.
Aimee Lou Wood's Adorable Overbite
Aimee is a popular actress who made her acting debut on the screen in the hit Netflix high school comedy series, Sex Education. Her unique innocent looks with a pronounced overbite set her apart from the rest of her co-stars.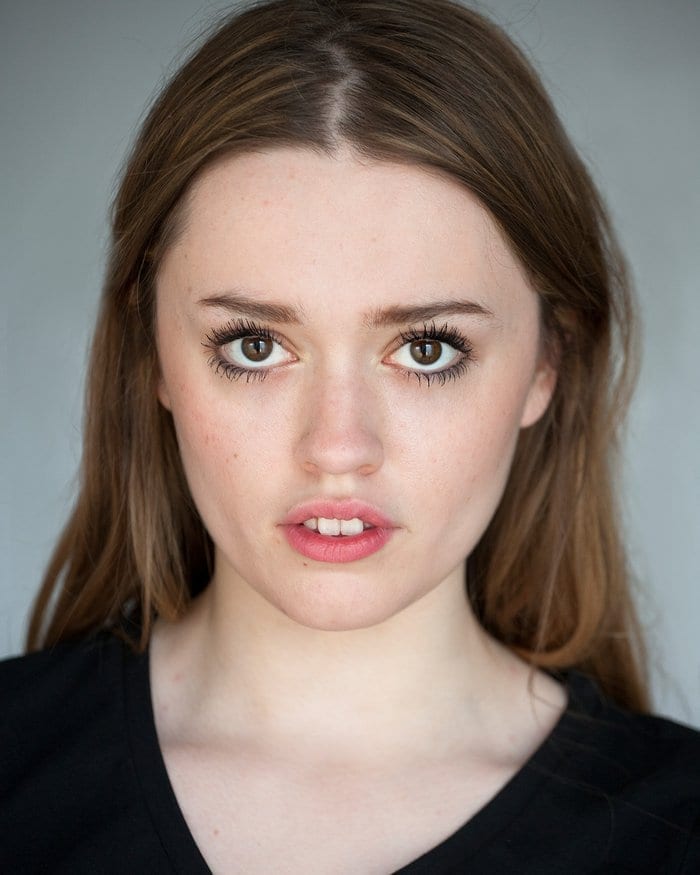 While she embraces it now, she mentions that she was bullied rather badly on previous occasions and was told many a time she would not make it as an actress. Well, whoever said that must be feeling either really embarrassed, positively green with jealousy right now!
Dru Presta's Fabulous Height
This stunning green-eyed model was often bullied growing up. And it, unfortunately, was easy to pick on someone her size, given that there aren't many folks born with achondroplasia in Reno, Nevada. But she always had her heart set on modeling. At 21 she turned her dreams into reality.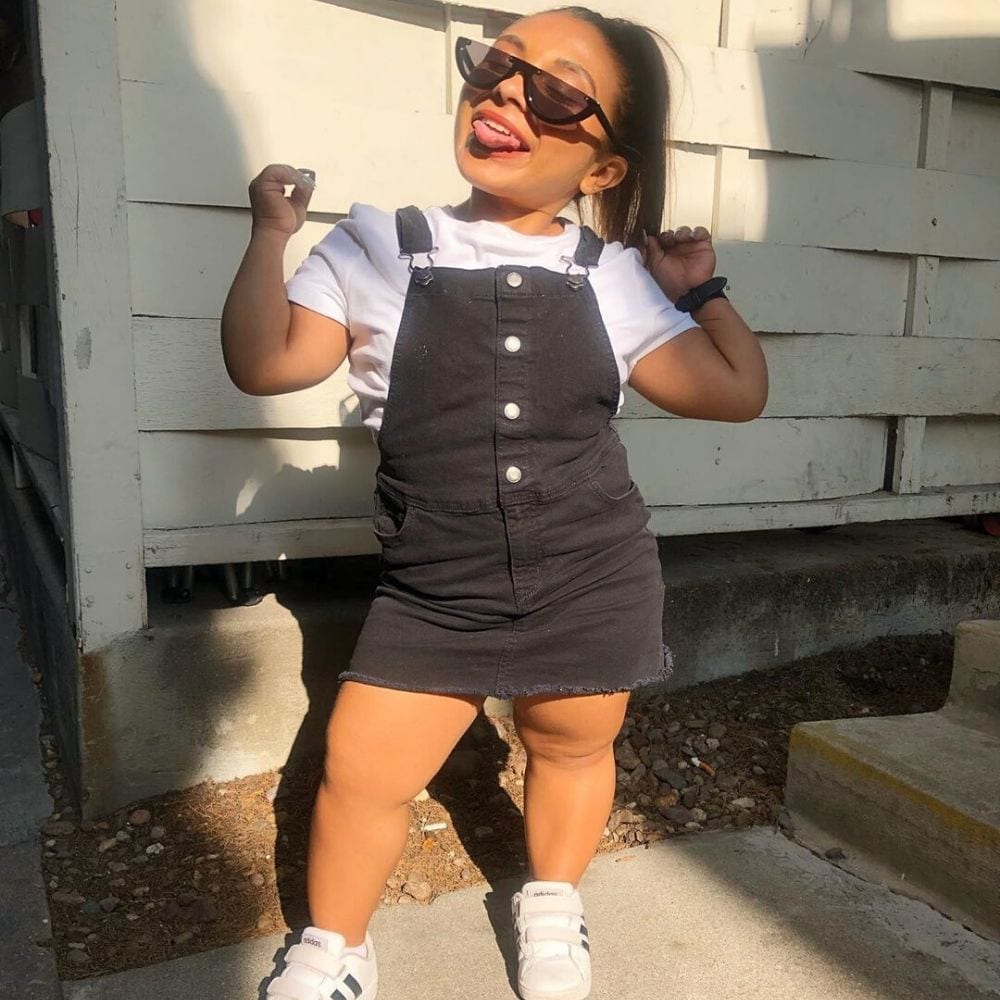 Two years after her 21st birthday, she moved to Los Angeles and now has around 10,000 Instagram followers. She can often be seen wearing leather jackets or sporting fashionable swimwear. And she is helping all of us feel vicariously sexy in our clothes too.
Aimee Mullins' Robotic Legs
Being born lacking certain limbs is a challenge enough to overcome, but Aimee Mullins decided that it was exactly what she needed to get her going! She went on to not only become a fashion model but also an actress and an athlete.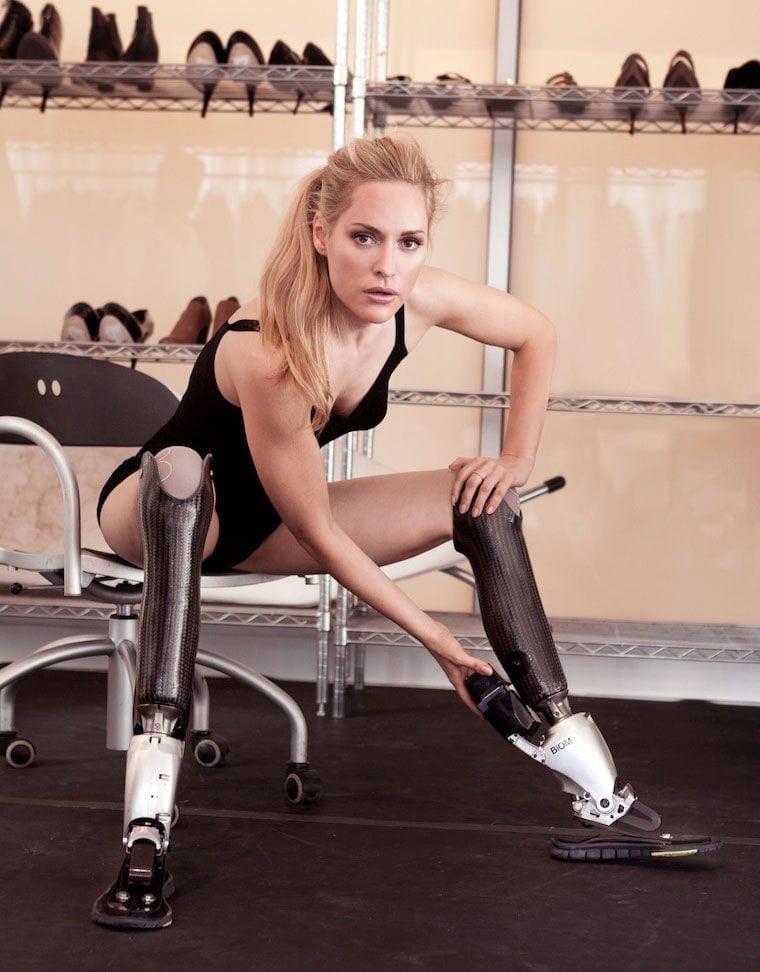 And mind you, she checked off all of these accomplishments without both of her lower legs. It is an inspiring feat and we look forward to seeing Aimee Mullins pull off more career paths in her future. She's already more than proven that she is fearless and unstoppable.
Harnaam Kaur's Unique Facial Hair
Polycystic ovarian syndrome affects a lot of women around the world. It causes them to grow excessive amounts of hair on their body, especially on their face. Harnaam developed the condition when she was 16 and has been rocking it ever since.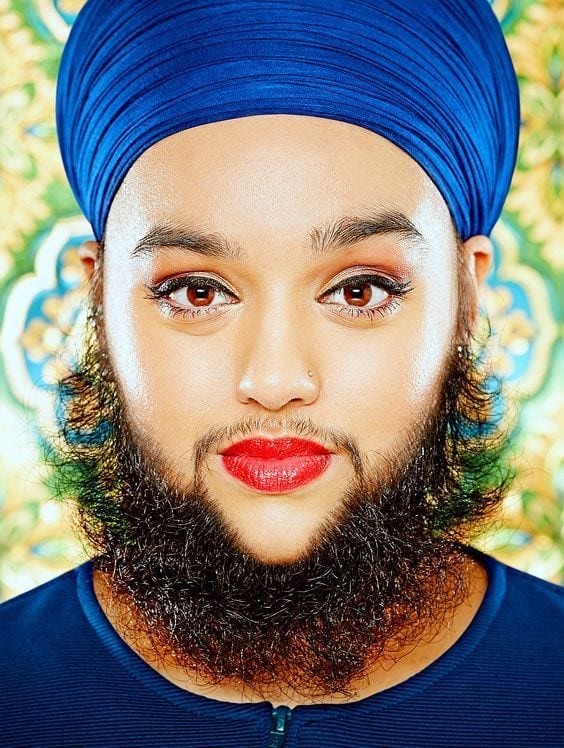 In fact, it has become a statement piece for her. She advocates for more body positivity as she embraces her thick facial hair. She has turned into a well-known model and Instagram star, earning her fans from all over the world.
Danielle Kroon's Brown and Blue Eyes
Kroon is from the Netherlands and is certainly not your typical model. First, she won the Face Of Limburg and then she started gaining popularity from there. Soon enough, she and her gorgeous eyes were seen at fairs and events.
Kroon has heterochromia, such that one of her eyes is brown and the other is a striking crystal blue. She initially had studied medicine, but soon decided to focus her energy on modeling, as she found it much more fulfilling.
Nastya Zhidkova's Real Life Snow Queen Realness
Positively otherworldly, 18-year-old Nastya was born with albinism. Her hair and skin are a lovely white that makes her look like she's fallen from the heavens! Unfortunately, growing up, she was often teased and taunted for her features that were considered ghostly.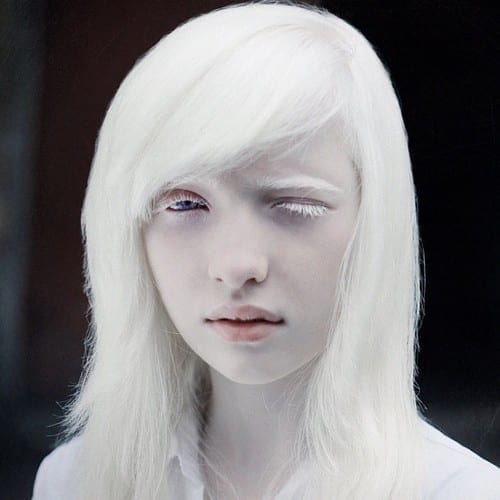 Nonetheless, this Ukrainian beauty has defied everyone's perception and made her way to the top thanks to her owning her identity through her modeling career. Her looks that were once joked about, now have the world singing her praises for being utterly angelic.
Arina Lubeteleva's Ears
This 32-year-old, adorned in the image below with a glorious floral wreath reminiscent of the culture she grew up with, was born and raised in Ukraine. She graduated from art school and had always dreamed of designing couture dresses, sketching clothes, and garment construction before she shifted to modeling.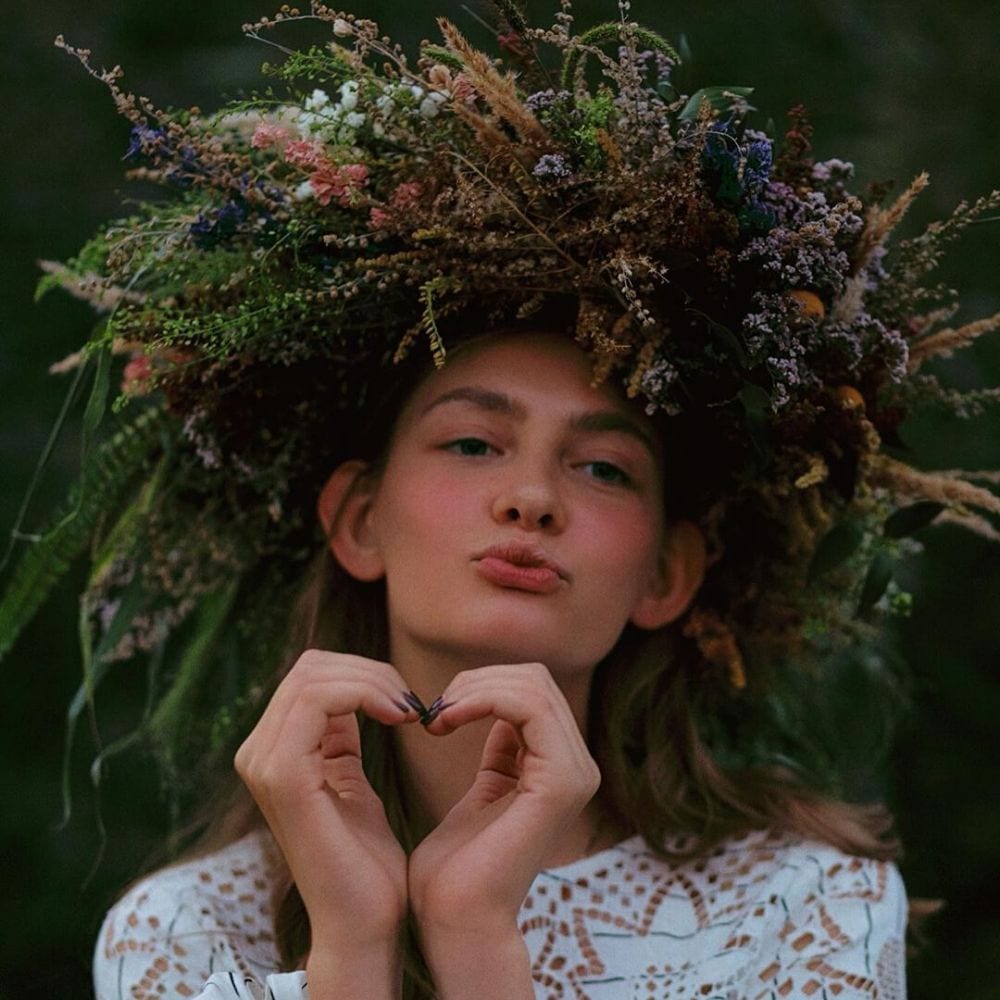 Luckily for her, she's been blessed with plenty of height to boot. Standing at 5'11", she fits the bill, but it's her unique ears that make her sought after as a model. She has partnered with Sharm Models Management and has been traveling the world representing them for almost two years.
La Ostergren's Long Legs
La Ostergren has legs for days! She is 5 feet 10 inches tall and is blessed with legs measuring 3 feet 4 inches. She's basically got the gams that every woman dreams of having. At 34 years old, La has made her spot in fame in the modeling world.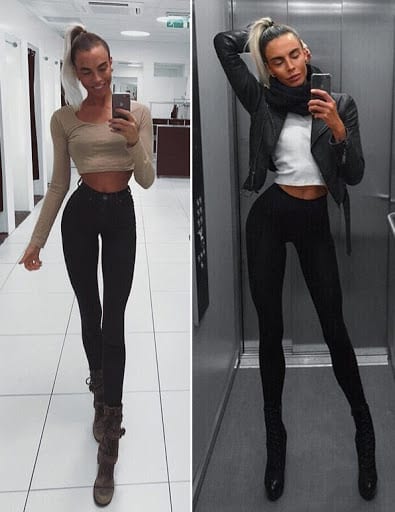 However, it wasn't always glamour shots and poses for this leggy beauty. Before she was catapulted into superstardom, she had been sadly mocked and bullied for years growing up by peers who said her legs and body were weird. They're eating their words now.
Maria Oz's Fairytale Face
Maria Oz looks like she practically stepped out of a fairy-tale with her large eyes, like a mythical, otherworldly, precious creature. She gained success despite internet trolls who called her names and said she was faking her eyes by editing them larger.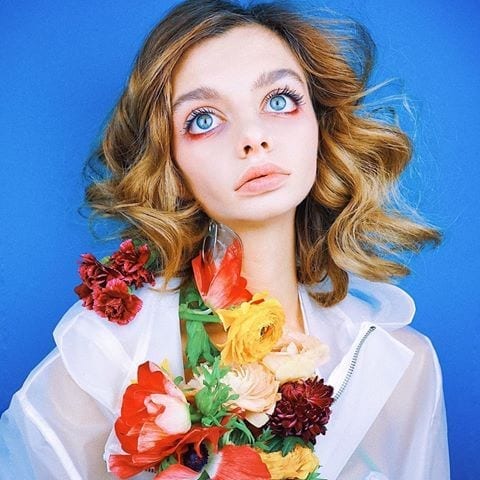 In 2016, she had her appendix removed and decided to try out photography and that is when her fame shot up. The move clearly has more than worked out for her, as this wide-eyed woman has made her self Insta-famous, with over 130,000 Instagram followers.
Mehlani Dickerson's Disney Eyes
This adorable little girl has eyes that even Disney princesses themselves would envy! Her beautiful large eyes with a doe-like face have gained massive popularity from people online and those that come across her on the street. It's easy to understand why.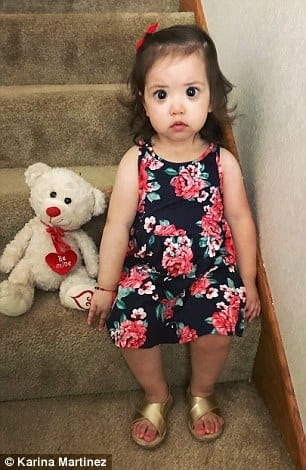 Unfortunately, the reason for her eyes being the way they are is because of the Axenfeld-Rieger syndrome. This will cause her to feel unusually sensitive to light. In some cases, the person is born with multiple pupils, which causes much discomfort.
Erika Ervin's Towering Height
You would think being as tall as a human skyscraper would open up many doors and would get you the prime role of a lifetime. However, that is not the case with Erika Ervin, who stands at 6'8″, towering over her surroundings with ease.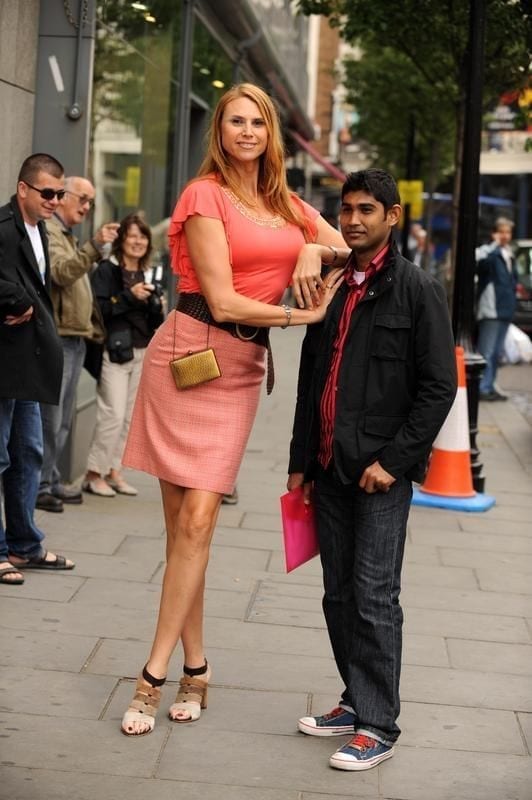 She was constantly getting offers for roles to play aliens or a monster on screen, so she decided to ditch the acting world and focused on studying law and exercise physiology. Now, beyond modeling, she has become a personal trainer.
Nicole Kelly's Captivating Smile
Nicole Kelly is a beauty queen who was applauded for her beauty, grace, personality, and intelligence. However, she was also praised for her undying relentlessness to pursue what she wanted. She's showing you don't need to have the usual accoutrements in order to get properly noticed.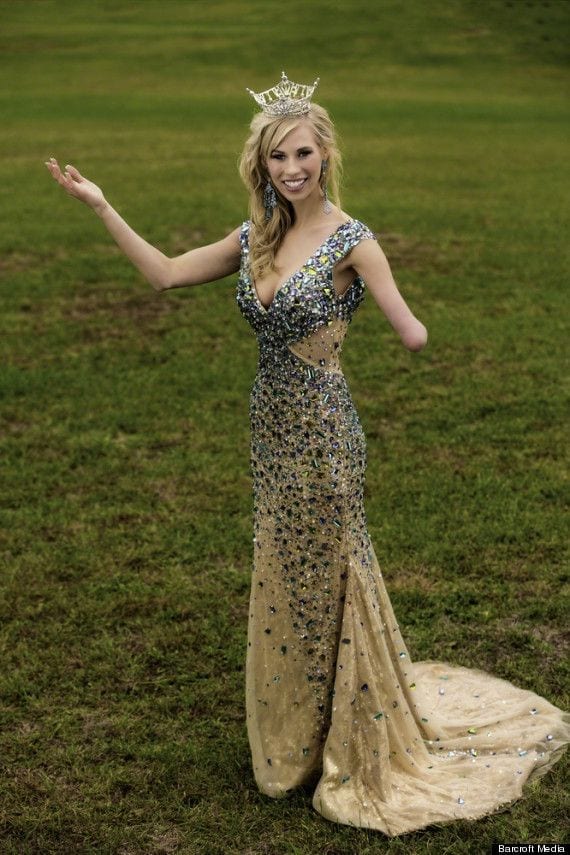 Born with only one arm, she refused to let her deformity hold her back, and participated in everything from baseball to diving and dancing. She uses her title to raise awareness for those with disabilities to encourage the youth that if they are passionate and work hard, no disability can hold them back!
Lotte Zuidema's Gorgeous Freckles
Not much is known about Zuidema, but what we do know for sure is that stunning looks has graced many fashion ads and runways, and rightfully so. Her face is definitely not what society considers as a beauty norm and that is what makes her unique.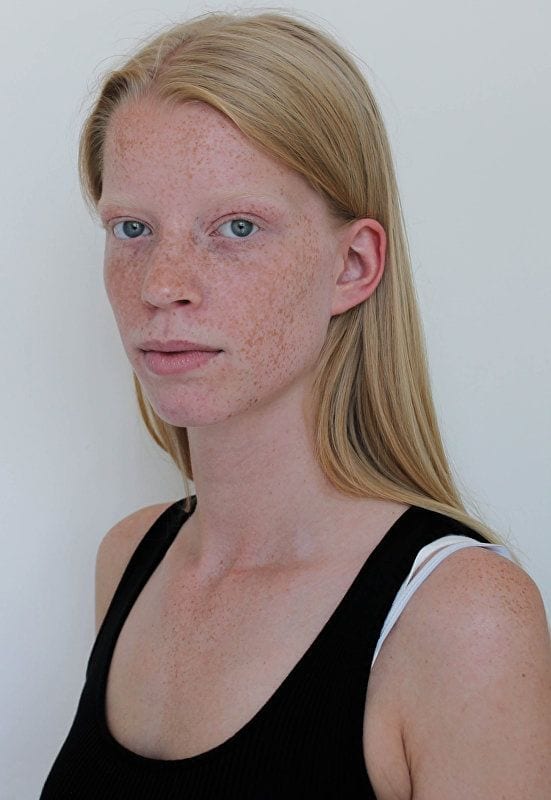 Zudeima is often seen portraying classical art as her face has a very Renaissance feel to it. She has portrayed the girl with the pearl earring, and she looked as if she was the original girl who posed with the painter!
Stephen Thompson's Striking Eyes
Stephen came into this world with not only a chiseled jaw and strikingly good looks, but he was also born with albinism. Long before he made his name in front of the camera's striking fierce poses, he was a young boy from Brooklyn playing jazz in a piano bar.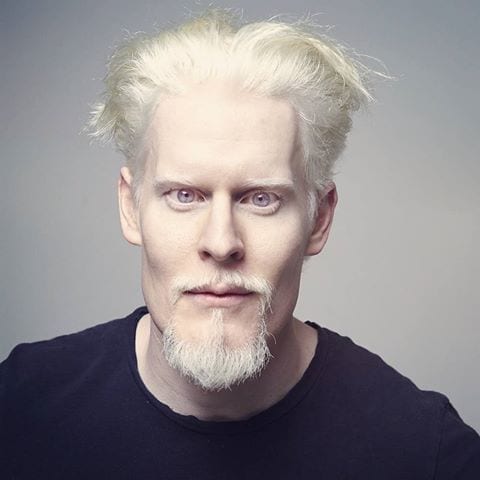 He was discovered when he was simply out and about walking his girlfriend to her photo shoot. However, he did mention that while they were intrigued by his looks he was offered a lot of cliché concepts like portraying an angel.
Tess Holliday's Gorgeous Curves
Tess Holliday is a popular plus-size model who has gained a large following thanks to her body positivity message. However, it wasn't always easy for her, as she was in an abusive family where her father berated her for her weight gain. She was also mocked for her size by classmates.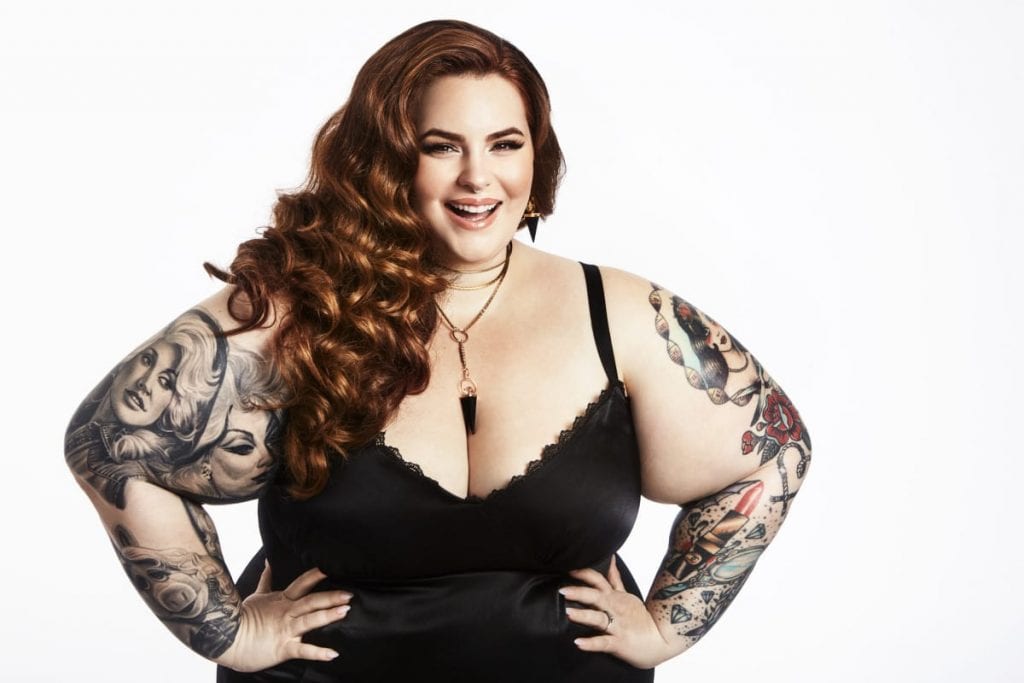 She often turned to food to ease her sorrows but it was thanks to her mother that gave her the courage to try out for modelling. Now, she's more than happy to show off the ample skin that makes her her, Dolly Parton tattoos and all!
Ketellen de Jesus's Waardenburg Syndrome
Ketellen was born with Waardenburg Syndrome, which took away her hearing, but also gifted her with gorgeous, show-stoppingly bright blue eyes! Her mother even thought they had mistakenly swapped babies at birth, since no one in the family has such eyes.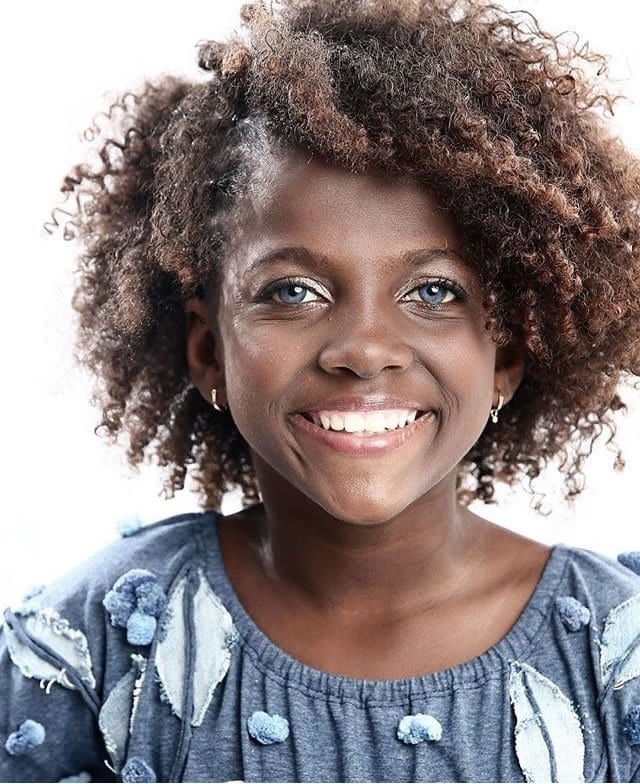 After appearing on a Brazilian TV show to talk about her syndrome, Ketellen has now found herself in front of the camera, taking many a snapshot. She even has a photobook. In fact, many beauty and fashion brands have invested in her and her career!
Devon Gallagher's Prosthetic Leg
Imagine a bionic woman strutting the length of the runway and looking effortlessly divine. Because of a congenital bone condition, her foot had to be amputated when she was just four years old. This Philadelphian blonde is now touring the expanse of Europe with other runway models.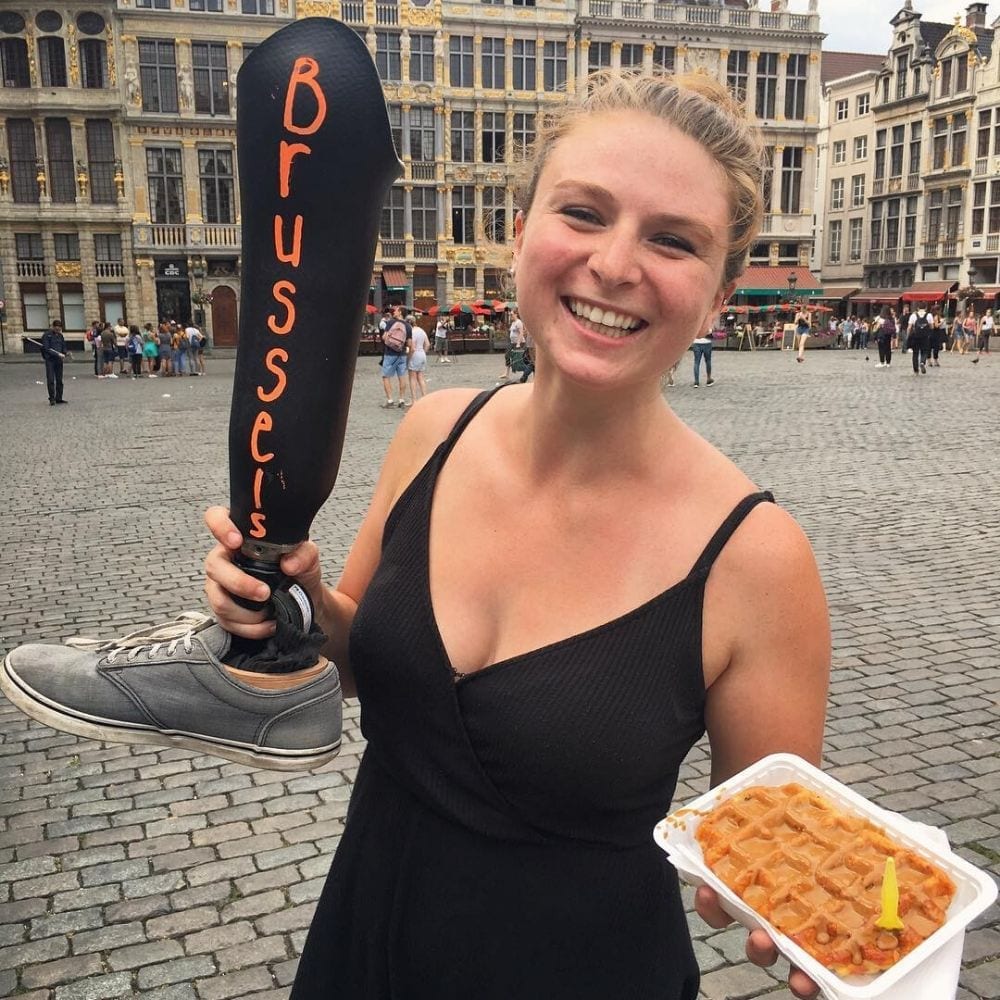 This agency represents persons with special needs and showcases the hopeful stories of its models. It begs the question if they can be happy and successful, why can't we? Maybe we should be a little more grateful and appreciative of what we have.
Ilka Brühl's Special Facial Cleft
Ilka Brühl is from Germany, and she was born with a facial cleft. Her nose airways were not able to form properly, and a tear duct on her right eye was not functioning as normal, which caused tears to keep pouring out.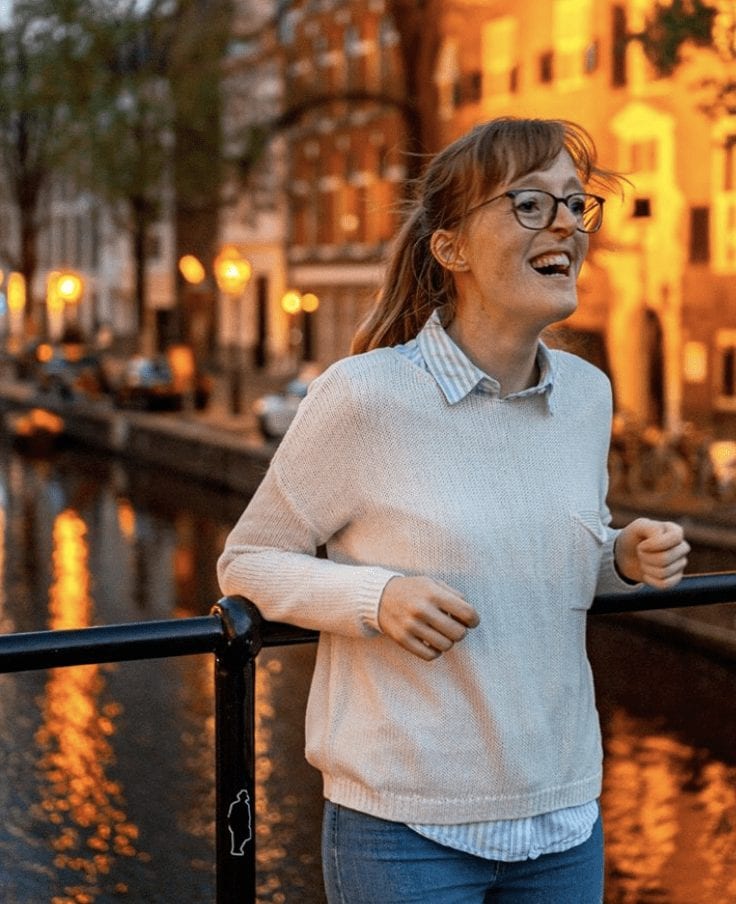 She went for corrective surgery, and while she has all these complications, she remains an active voice in empowering other people to believe in themselves. She even got into some modeling and ended up receiving so much positive feedback that she ventured more into it.
Rebekah Marine's Robo Arm
Rebekah was born without her right forearm, and while she really wanted to do modeling, casting directors would turn her away saying that her disability did not make her suitable for modeling. All of this happened to her at the tender age of 13.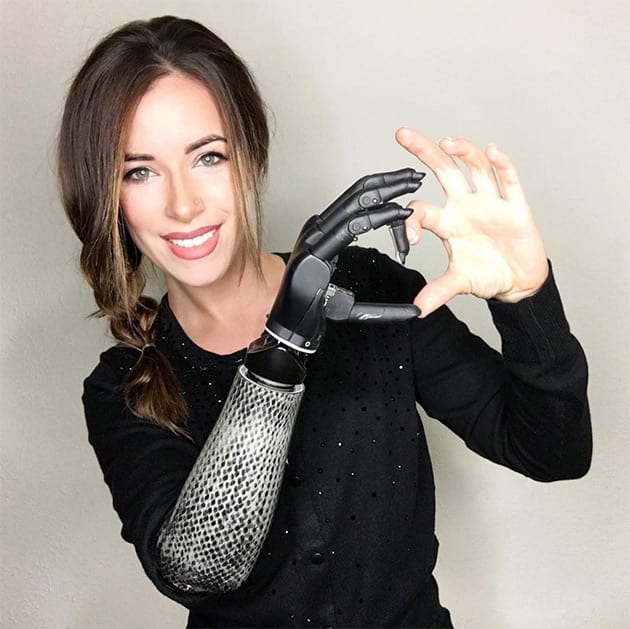 She stayed away from the camera until the age of 22, when she decided that she was going to get a prosthetic arm. She immediately gained a lot of confidence, which in turn, caught the attention of FLT Moda. They asked her to walk in their NYFW show!
Paola Antonini's Bionic Leg
Paola Antonini was an accomplished model and was popular on social media. She was a classic beauty and was already working as a model and had a seemingly perfect life. This all came crashing down when she was hit by an oncoming vehicle.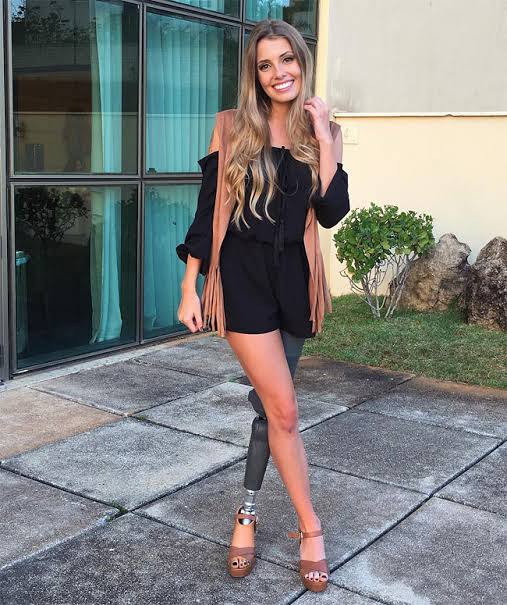 She lost her left leg and had to restart her life all over again. However, her prosthetic leg ended up being a mixed blessing, as it only made her more famous! She soon started booking more jobs than when she had had two functioning legs.
David Bowie's Anisocoria
The late David Bowie was and is one of the most popular musicians in the world. We know him for his constant shifting genres in the musical world, not to mention his eccentric and often gender-bending style, but we also know him for another unique feature.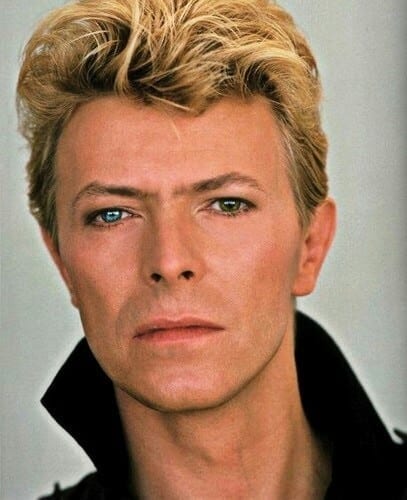 His eyes were a different color from each other; his left eye was brown while his right eye was a startling blue! But he wasn't born that way. Both his eyes were naturally blue, but he developed anisocoria in his left eye after a schoolyard fight, which results in the pupil being dilated all the time. Most people mistake his condition for heterochromia.
Sveta Kazelen's Athletic Physique
Standing at the same height as male models, and sporting the same physique, she can make a tuxedo look as seductively as a bikini. And who wouldn't want to call the attention at a party? With her androgynous looks and visually arresting face, she's going to turn heads no matter where she ventures.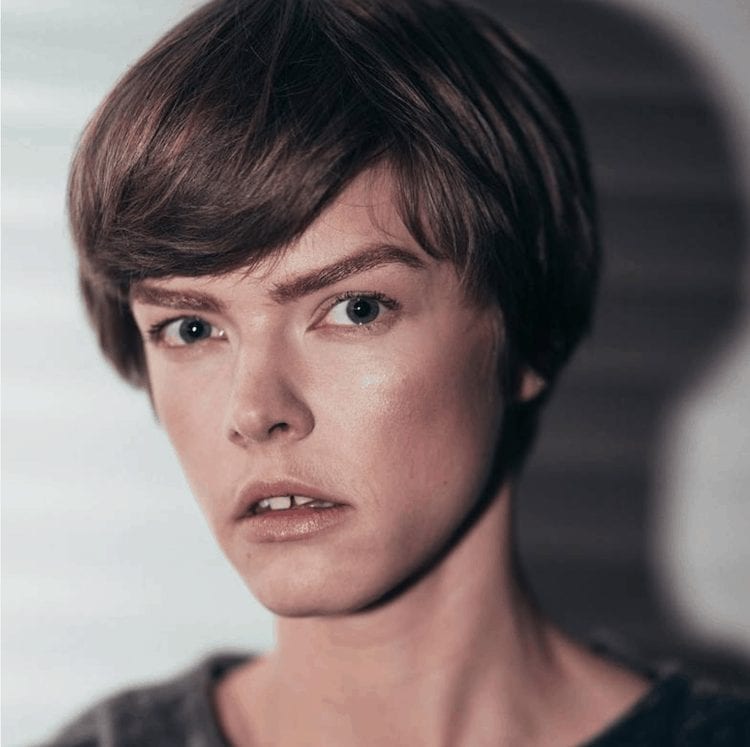 Some people hate being teased for looking like the opposite of what their gender is, but Sveta apparently couldn't care less. She's embracing the fact that her natural beauty lies somewhere in between what is considered male or female, and holding the torch for other future models like her.
Lizzie Velásquez's Marfanoid–Progeroid–Lipodystrophy syndrome
Lizzie Velásquez is another woman with a disability who's become a household name. If you do not know her, you have probably seen her face as she is always doing motivational talks. She has led numerous Ted Talks. To top that off, she even wrote a book and is a YouTuber.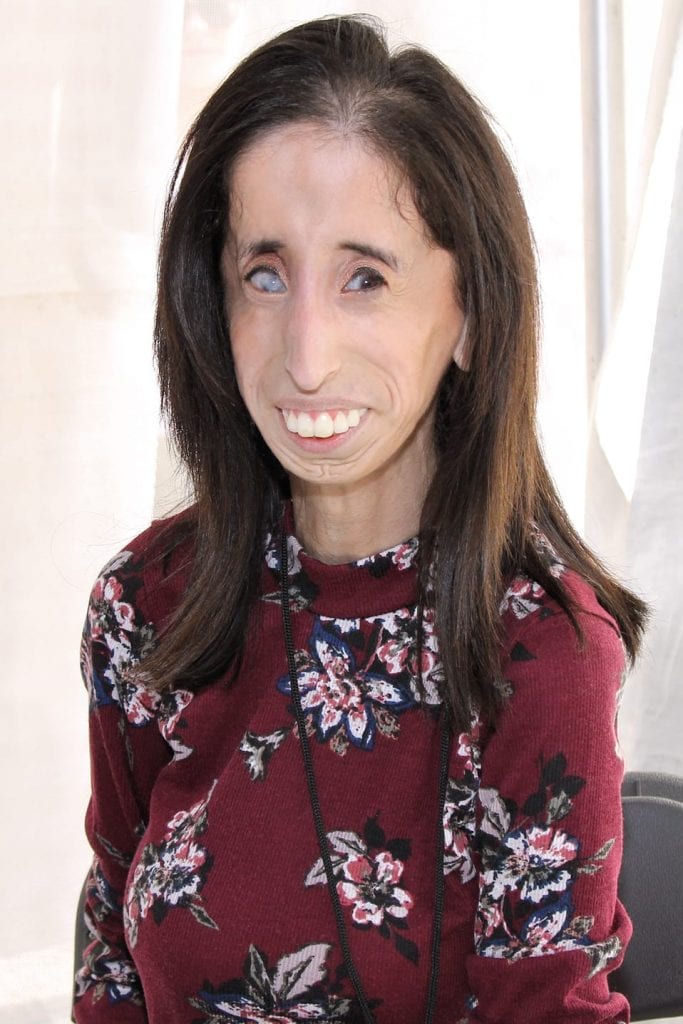 She was born with an extremely rare congenital disease called Marfanoid–progeroid–lipodystrophy syndrome, and while she mentions being bullied growing up, it inspired her to go into motivational speaking. We're happy people have responded so positively to her message, and can't wait to see what else she'll achieve.